August 17, 2009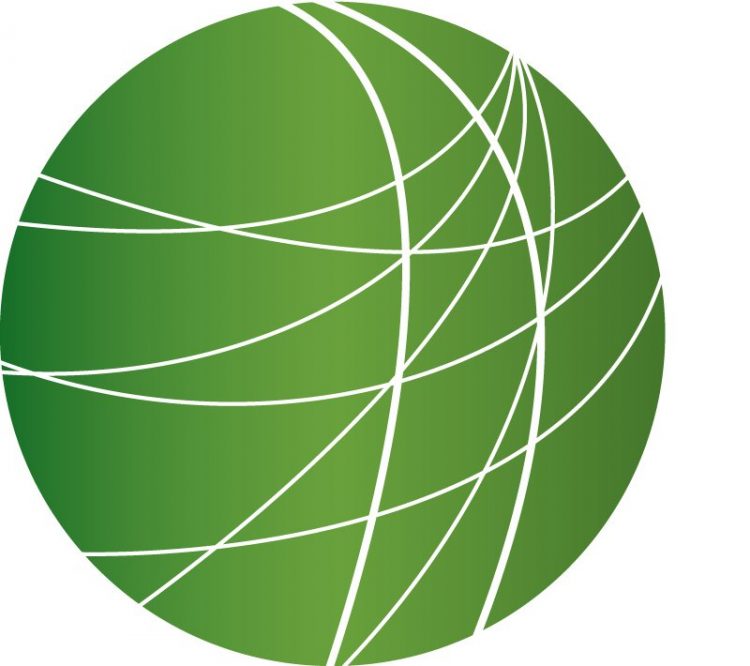 Progressives concerned White House may exclude public option from health reform
Student activists ask Secretary Clinton to support climate change refugees
US Supreme Court delays execution of Troy Davis
Groups say East Haven, CT police are profiling Latinos
HEADLINES
Obama still supports repeal of Defense of Marriage law, and application thereof
President Obama reaffirmed his desire to repeal the Defense of Marriage law today – the measure refuses federal acknowledgement of same-gender marriage and allows states to legally ignore such marriages when performed by other states. This as the Justice Department filed legal papers asking the court to uphold the very same law and toss out a challenge brought by a gay couple. Obama said that while he will continue to work with Congress to overturn the measure that he calls discriminatory, it is currently prevailing law, one that could pass legal muster. and the government must observe the legal process.
Afghans prepare for polls, human rights groups evacuate
Tensions are high in Afghanistan where voters prepare for the second presidential election on August 20th. The Taliban have promised to block roads and have threatened bodily harm to those who cast ballots – Asma Nemati is in Kabul.
Following a major suicide attack on NATO headquarters in Kabul on Saturday which killed seven and wounded 91, security has been increase throughout the capitol with checkpoints on almost every road. Numerous ISAF tanks and extra ANA troops glitter the old streets alongside with abundant posters of the nearly 40 presidential candidates. On the last day of campaigning, Abdullah Abdullah, incumbent Hamid Karzai's main rival, rallied thousands of supporters in Ghazi Stadium, once used by the Taliban as an execution ground. Many foreign aid workers have evacuated the country before Thursday's vote citing major security concerns and possible civil disorder depending on the results. According to recent polls, Hamid Karzai is leading with 44%. On Sunday, former warlord Abdul Rashid Dostum flew in from Turkey after a year's absence. Insisting that his stay in Turkey was only for medical purposes, Dostum's support for Hamid Karzai could secure the votes of the Uzbek minority. The possibility of a run-off looms if no single candidate garners at least 50% of the votes. For FSRN this is Asma Nemati reporting from Kabul.
HRW: Militia target gay men in Iraq, hundreds may be dead since January
Human Rights Watch is calling on the Iraqi government to do more to protect gay men. In a report released today, they say widespread extra-judicial murder, kidnapping and torture of gay men began early this year and hundreds of gay men may have been killed in predominantly Shiite Muslim areas.  Homosexuality is not illegal in Iraq, and according to HRW, the militia action spurred by the Mahdi Army violates the tenets of legality, proof, and privacy enshrined by Sharia law as well. The group calls on Iraq's government to act urgently to "to rein in militia abuses, punish the perpetrators, and stop a new resurgence of violence that threatens all Iraqis' safety."
Egyptian man faces deportation after being acquitted of criminal charges
Five months after a former University of South Florida student was cleared of federal explosives charges in criminal court, he appeared in immigration court today – facing deportation. From Tampa, WMNF's Mitch Perry.

Youssef Megahed, a legal resident of the US, was originally arrested with a fellow student while on a road trip two years ago and charged with transporting explosives. His co-defendant ultimately pleaded guilty to trying to help terrorists by posting a video on YouTube demonstrating how to modify remote controlled toy cars to detonate bombs. But in April, Megahed was completely cleared. Within days of his release, immigration agents re-arrested him in what his supporters say amounts to double jeopardy. He's been held in an immigration-detention facility in South Florida ever since. The government calls Megahed's acquittal on criminal charges irrelevant to deportation, and says they will now use evidence barred in his criminal trial. Mitch Perry, FSRN, Tampa.
North Korea opens border with South Korea
North Korea agreed today to lift border restrictions with the South. Pyongyang said that it would resume reunions of separated family members as well as reopen tourism trade.  North Korea's self imposed 9-month blockade and sanctions from the UN, followed by a series of illegal missile and nuclear tests, has pushed the nation to nearly complete isolation.  The move is seen as a conciliatory gesture toward South Korea – and the US.
Parents protest at smelting plant near villages where kids poisoned by lead exposure
Hundreds of angry villagers in Northern China clashed with police over rampant industrial pollution over the weekend. Protesters broke down fences around the Dongling Lead and Zinc Smelting Co. in Shaanxi province and smashed up coal trucks. The rampage comes after tests found at least 615 out of 731 children in the two villages near the plant tested positive for excessive lead levels, more than 10 times that to be considered safe by Chinese standards.
FEATURES
Progressives concerned White House may exclude public option from health reform
In Washington, DC, progressives are holding firm on their insistence that a public option be part of health care reform. This comes one day after some Democratic Congress members and the White House signaled that a government-run public option could be dropped from the plan.  FSRN's Leigh Ann Caldwell report.
Student activists ask Secretary Clinton to support climate change refugees
Student activists have built a tent city outside the US State Department. They are asking Secretary of State Hillary Clinton to do more to protect climate refugees. The activists say that as climate patterns change, whole countries will become uninhabitable and the people that lived there will be forced to move.  FSRN´s Tanya Snyder visited their camp.
US Supreme Court delays execution of Troy Davis
The US Supreme Court has once again delayed the execution of Georgia death row inmate Troy Davis.  Davis has been on death row since the early 90s after he was convicted of killing a police officer. He claims he is innocent and his execution has been delayed twice after successful appeals at the courts and public pressure from campaigners and political leaders like former President Jimmy Carter.
This time around, the Supreme Court ordered a district court in Georgia to hold a new hearing for Davis.  His lawyers say they have new evidence that proves Davis is innocent.  FSRN spoke with Davis´s sister, Martina Correia, who´s been campaigning for her brother´s release for over a decade.
Groups say East Haven, CT police are profiling Latinos
In East Haven, Connecticut community activists say the police department is profiling Latinos. Latino business owners complain that police officers harass their customers as they leave their stores, detaining those who they suspect are undocumented.  Jacqueline Kook with the Community News Production Institute reports.
In Minnesota, RNC 8 are back in court*
This month marks one year since the Republican National Convention came to St Paul, Minnesota where John McCain was crowned as the party's Presidential candidate. More than 800 protestors were arrested during the 2008 RNC in a week-long crack down by city, county and federal law enforcement agencies.
The most famous of those arrested weren't even at the protests; the so called RNC 8, are back in court this Wednesday. FSRN´s Andrew Stelzer has the story.
*On Monday August 17, FSRN aired this story by Andrew Stelzer on the RNC 8, which included the assertion that a spokesperson for the Ramsey County's attorney´s office would not comment specifically on "any connection between the RNC 8 and other cases." In fact, the spokesperson refused to comment further on the cases in general.
The story also incorrectly stated that one of the charges against the RNC 8 was "conspiracy to destroy federal property." The charge was actually "conspiracy to destroy property." Additionally, we stated that 37 people pleaded guilty to charges brought by Ramsey County. In fact, that's the number of people who pleaded guilty to charges brought by the city of St Paul, Ramsey County and the federal government combined. FSRN regrets the errors and any misunderstanding this may have created.
A corrected version of the radio story has replaced the original version.