July 7, 2009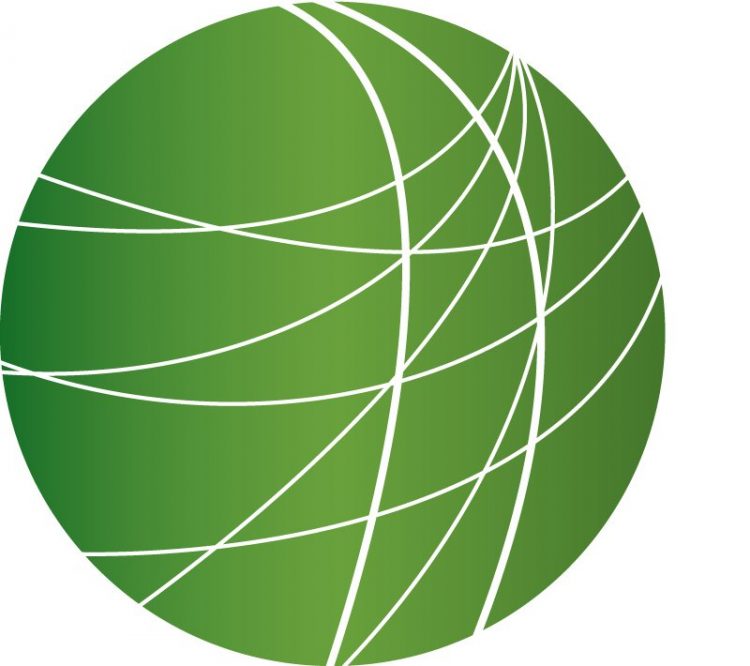 Ousted Honduran President Zelaya seeks international support
Political tensions rise in Honduras as de-facto government restricts civil liberties
Earthquake-striken Aquila prepares for G8 meeting in Italy
Civil liberties groups say Obama treatment of detainees unconstitutional
US Senate at loggerheads over clean energy legislation
HEADLINES
Ethnic violence continues in China's Xinjiang province, curfew imposed
Chinese authorities imposed a curfew in the western region of Xinjiang after violence between ethnic groups continued today. Protests began anew when hundreds of mainly Uighur women took to the streets of Urumqi and challenged riot police armed with water canons. They demanded the release of family members detained after Sunday's riots, many taken during house to house arrests Monday night. By day's end today, as many as ten thousand mostly Han Chinese armed with makeshift weapons tried to storm the city's People's Square. Authorities blocked them from entering the mostly Uighur area. Twitter and Facebook are both shut down in most parts of mainland China, and access to the internet has blocked completely in much of Urumqi. The unrest follows ethnic riots Sunday that left 156 dead and nearly 1500 arrested.
British police issue critical report on their own actions during G20
In the UK, the British police department issued a heavily critical report on its own controversial handling of demonstrations during the G20 meeting in London earlier this year. It's called For Reform of the Policing of protest. For FSRN from London, Naomi Fowler.
The report says policing should be about facilitating peaceful protest; police are failing in their human rights obligations and need retraining. Also, protesters should be warned if police are intending to trap or detain them in a designated area and the tactic should be explained. The police received around 250 complaints about their tactics during this year's G20 summit. They held thousands of demonstrators for hours with no access to food, water, toilets or medical assistance. One passer-by died after an unprovoked attack by officers. The G20 protests were probably the most filmed and publicly disseminated demonstrations ever to have taken place in Britain. Chief inspector Dennis O Connor:

"'…some concerning images which probably in the past might not have been seen by very many people suddenly became available to everyone and so they underlined the issue about public confidence and consent."
Campaigners worry that in future demonstrations those with recording equipment will become targets. Naomi Fowler, FSRN, London.
Unpiloted US aircraft drop missiles in Pakistan killing at least 16
Unpiloted American aircraft – or drones – dropped more bombs in Pakistan's South Waziristan tribal region today. At least 16 were killed in the bombing said to target a Taliban training compound. Today's drone attack follows two other such strikes on Friday that killed 13.
According to the UN, fighting in Somalia has spread to areas that had not experienced violence before. Diane Bailey reports from the UN.
UNHCR says the escalating conflict in the Somali capital of Mogadishu is having a devastating impact on the city's population causing suffering and massive displacement. The agency estimates that by Monday, the eight-week offensive led by the Al-Shabab and Hisb-ul-Islam militias against government forces had driven over 200,000 people from their homes. UNHCR notes that this is the biggest exodus from the troubled Somali capital since the Ethiopian intervention in 2007. Quoting local partners, UNHCR spokesman Ron Redmond says in the past week alone more than 100 people have been killed and over 300 injured in the fighting that has spread to new areas.
"Several neighborhoods have been affected and these areas have hitherto been islands of peace in the chaotic city. They did previously escape much of the conflict and destruction but many residents are now fleeing their homes for the first time since the start of the Somali war in 1991."
The United Nations refugee agency says there are now more than 1.2 million displaced people in Somalia. Diane Bailey, United Nations.

Senator Al Franken, D-Minnesota
Minnesota finally has two US Senators again – Democrat Al Franken was sworn in today.  Franken took the oath with his hand on a bible that belonged to the late Minnesota Senator Paul Wellstone. Last week, The Minnesota Supreme Court ruled in Franken's favor in the electoral dispute. His opponent, Republican incumbent Norm Coleman, then conceded.
FDA implements new rules regarding food safety
The FDA issued new food safety rules today, and announced a new post – that of Deputy Food Commissioner. The new rules include increased testing for salmonella bacteria in eggs and poultry as well as E. coli contamination of beef. The administration also announced that by the end of the month they will issue standards aimed at reducing E.coli in some produce as well.
Hundreds of laid off workers go back to the job at an Illinois auto plant
And there's good news today for hundreds of laid off workers at an Illinois Chrysler plant The Belvidere plant will restart production and they have been called back to work. The plant was idled in May, when the company announced it would lay off nearly 1000 workers by the end of this month. Chrysler Spokesperson Max Gates says that plan is now "being reassessed."
Charges dropped against 4 of the San Francisco 8
Yesterday, The California State Attorney's office unexpectedly dropped charges   against four of the men known as the San Francisco 8; former Black Panthers who critics say have been unjustly pursued. FSRN'S Africa Jones reports.
The state Assistant Attorney General said the charges were dismissed due to insufficient evidence. The men were charged with the 1971 killing of a San Francisco police officer and conspiracy. Charges have been dropped against five men so far. Critics say the case was based on confessions obtained through torture. Two other defendants have taken plea deals on lesser charges. Only one of eight original defendants, Francisco Torres, remains charged in the case. He faces another preliminary hearing August 10th. Africa Jones, FSRN, San Francisco.
FEATURES
Ousted Honduran President Zelaya seeks international support
The deposed Honduran President Manuel Zelaya arrived in Washington Tuesday to meet with Secretary of State Hillary Clinton.  Unlike most Latin American and European countries, the US still has not recalled their ambassador from Honduras nor cut aid, which US law requires in the case of a coup.
However, President Obama today said that he supports Zelaya´s return to power  because the United States supports the principle that people should choose their own leaders, even if  "we don´t agree with them."
Zelaya has been met with more enthusiasm in Latin American countries with left wing or socialist governments.  On Monday the ousted president was in Nicaragua. FSRN´s Nan McCurdy reports.
Political tensions rise in Honduras as de-facto government restricts civil liberties
In Honduras, de facto President Roberto Michelleti called for negotiations with the deposed President, Manuel Zelaya.
Michelleti supporters congregated in the Tegucigalpa city center today calling the Organization of American States a pawn for Venezuelan President Hugo Chavez.  The OAS recently expelled Honduras from its ranks, after the Central American country refused to allow the ousted President Zelaya to return to power.
Political divisions are rising in Honduras, with at least two marches taking place early Tuesday. FSRN´s Tim Russo reports.
Earthquake-striken Aquila prepares for G8 meeting in Italy
The heads of state of the world´s richest countries, the G8, are set to meet in the Italian town of Aquila on Wednesday. The Italian government initially planned to stage the meeting on a Mediterranean island, but it moved the summit to the mountainous Aquila.
Prime Minister Berlusconi wanted to put the spotlight on survivors of the April earthquake that devastated parts of central Italy.  However, Aquila´s residents are discontent. They say resources are now going to the G8 meeting, instead of the reconstruction of their town. FSRN´s Diletta Varlese  reports.
Civil liberties groups say Obama treatment of detainees unconstitutional
Nearly eight years after the US captured the first detainees, the debate continues on what to do with them and how to try them.  The Obama administration confirmed that some detainees will be held indefinitely, while others will be tried in a military commission. Civil liberties groups say the policy violates the US constitution. FSRN's Leigh Ann Caldwell reports.
US Senate at loggerheads over clean energy legislation
Today, the US Senate Environment and Public Works Committee held a hearing to look at developing new clean energy legislation that would impact global warming.
Committee members heard from the heads of the EPA and the departments of Energy, Agriculture and the Interior.
But the real tension came from the Senators themselves, with Democrats accusing Republicans of being reluctant to move forward with clean energy  and Republicans accusing Democrats of favoring higher energy taxes and trumping up charges of climate change. FSRN´s Karen Miller has more.
Mumia Commentary: Michael the Meal
Mumia Abu-Jamal is an award-winning journalist who chronicles the human condition. He has been a resident of Pennsylvania's death row for twenty-five years. Writing from his solitary confinement cell his essays have reached a worldwide audience. His books "Live From Death Row", "Death Blossoms", "All Things Censored", "Faith of Our Fathers" and the recently released "We Want Freedom" have sold over 150,000 copies and been translated into nine languages. His 1982-murder trial and subsequent conviction have been the subject of great debate.