May 4, 2009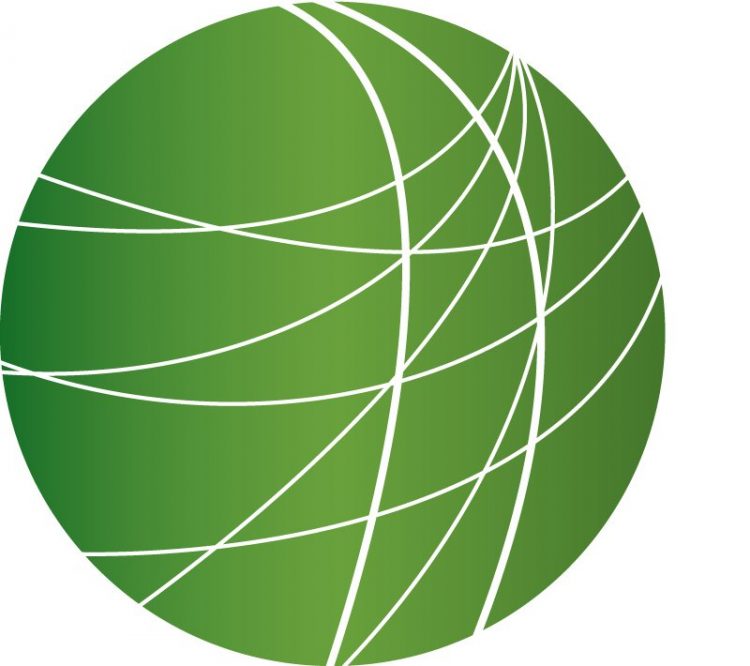 Auditors say military contractor grossly overcharges
Two attackers who beat Mexican immigrant to death found not guilty of serious charges
Swine flu stir anti-immigrant sentiment
Order for complete pig eradication leads to clashes in Egypt
Canada's national day of action Abdelrazik
HEADLINES
Obama announces plan to force corporations to pay fair share of taxes
President Obama unveiled new proposals today that attempt to reign in corporate tax evasion and loopholes, but corporations are mounting their opposition. FSRN's Leigh Ann Caldwell reports.
President Obama says his plan would "level the playing field."
"Even as most American citizens and businesses who meet their responsibilities there are others who are shirking theirs. And many are aided and abetted by a broken tax system ridden by well-connected lobbyists and well-heeled interests and individuals."
He says corporations paid only 16 billion dollars in taxes on 700 billion dollars earned internationally in 2004 – that's less than 3 percent. Ben Harris is with the Tax Policy Center at the Brookings Institution.
"This is really a big, big break for corporations. They're really able to take advantage of some of the rules ands lower their corporate rates to very low levels. "
Obama's proposal would end such tax havens and impose taxes on those overseas profits. If enacted, the plan could cost corporations up to 200 billion dollars in 10 years in taxes that currently go unpaid. The US Chamber of Commerce has already announced their opposition. An intense lobbying campaign is expected to begin in Congress, which must pass the proposal. Leigh Ann Caldwell, FSRN, Washington, D.C.

Supreme Court: Undocumented immigrants using fake ID not identity thieves
The Supreme Court today dealt a blow to government officials who use an identity theft law against undocumented workers using false identification. The unanimous decision is a win for Ignacio Flores-Figuero, who presented a fake ID to his employer at an Illinois steel plant. The aggravated identity law was crafted in 2004 to deter classic identity theft with the intent to access financial records. Since its passage, the law has been used in immigration cases to speed up deportation. The High Court held that the identity theft law cannot be applied unless the defendant knowingly stole someone's identity.

Nepal in political turmoil as Prime Minister resigns
A peace agreement in Nepal is in peril again as a caveat that allowed Maoist rebels to enter the political mainstream causes turmoil. FSRN'S Binu Alex reports.

Nepal's long history of political turmoil repeats itself as Prime Minister Pushpa Kamal Dahal, or Prachanda, resigned today soon after the President overruled an order from him to sack the military chief, who otherwise, was supposed to retire in four months time. The Maoists led by the Prime Minister had planned to rehabilitate their fighters as members of the Army after the armed struggle was called off. But the army objected, and the chief, General Rookmangud Katawal, refused to induct about 19,000 hardened guerrillas who were part of the forces responsible for more than 13000 official deaths, saying they are politically indoctrinated. Now the tiny country is in turmoil with peace process derailed, a new constitution yet to be drafted and no single party to claim a majority for power. This is Binu Alex for Free Speech Radio News
Boston Globe contract negotiations continue
The survival of the venerable Boston Globe hangs in the balance at the negotiating table today – Free Speech Radio News's Chuck Rosina is in Boston.
According to the Boston Globe, management continued to negotiate concessions
with its unions well past midnight, but said it was prepared to file a plant closing notice with the state today if they failed to reach agreement. The Union's latest offer – which included pay cuts, furloughs and a decrease in retirement benefits — was rejected. But they received an eleventh-hour reprieve when the Globe's owner, the New York Times Co., agreed to extend the deadline for unions to agree to $20 million in concessions. This past week, the Boston Newspaper Guild has been running a radio spot attacking the NY Times Company for paying its CEO, Arthur Sulzberger, more than 5 million dollars last year. They are calling on management to share the burden, and cut such high salaries along with union concessions. Founded in 1872, The Boston Globe has been at the forefront of news stories that expose corruption, including the controversy surrounding President Bush's signing statements, the clergy sexual abuse crisis. Negotiations are continuing throughout the day today. For FSRN, I am Chuck Rosina in Boston.
Iraq says US troop withdrawal deadline "non-extendable"
Iraqi government spokesperson Ali al-Dabbagh said today that the deadline for US troop withdrawal from urban areas is not open for extension. Some US military leaders have suggested that the US might stay longer in Mosul, but Iraqi authorities say they are committed to the established timeline. The prevailing plan is for US forces to retreat from cities by June 30th, and to completely leave the country by the end of 2011.
FEATURES
Auditors say military contractor grossly overcharges
Military contractors have wasted billions of taxpayer dollars. One firm, KBR, came under fire Monday. Auditors say KBR has been grossly overcharging for their services – but they've still got the contract for dining and lodging logistics in Iraq and Afghanistan. Tanya Snyder reports from the Capitol.
Two attackers who beat Mexican immigrant to death found not guilty of serious charges
Two teens accused of beating Luis Ramirez, a Mexican immigrant, to death while screaming racial epithets were cleared of aggravated assault and ethnic intimidation in a Pennsylvania courtroom Friday. An all-white jury cleared 19 year-old Derrick Donchack and 17 year-old Brandon Pierarsky of all serious charges. The jury's foreman, Eric Macklin, said that 11 jurors made up their minds in just two hours – and he himself eventually gave in to the group after holding out for six additional hours. Macklin has publicly suggested that the jury's deliberations were tainted with racism, and the majority of jurors seemed to pre-determine the results prior to the deliberation. Aura Bogado speaks with MALDEF staff attorney Gladys Limon about the case.
Swine flu stir anti-immigrant sentiment
Some conservative and white supremacist groups are using the so-called swine flu to wage an anti-immigration campaign. Although domestic and international public health officials have made clear closing borders will not stem the spread of the virus, some conservative shock jocks are calling for the federal government to shut down the U.S-Mexico border. FSRN's Christina Aanestad reports from station KXYX.
Order for complete pig eradication leads to clashes in Egypt
While countries around the world struggle to contain swine flu, Egypt has ordered the immediate slaughter of all the nation's pigs. The controversial decision has led to protests from residents of an area in Cairo most known for raising pigs. About 10 people were injured and 15 people detained in clashes with police. The area's community leaders are meeting with government officials to try to mediate some sort of compensation, but as Aya Batrawy reports, residents want more than just money.
Canada's national day of action Abdelrazik
Today marks a national day of action in Canada for a Canadian citizen who remains in government-imposed exile in Khartoum, Sudan. As FSRN's Aaron Lakoff reports, after an already harrowing journey, his supporters are still trying to bring him home.
San Salvador Atenco, three years on
Today marks 3 years since one of Mexico's most brutal police crackdowns in decades. At daybreak on May 4, 2006, some 3,000 federal, state, and municipal police descended on the Mexican farming town of San Salvador Atenco. Riot police beat people in the streets, raided homes without warrants, destroyed property, and dragged 207 people to jail. 26 women reported they were sexual abused or raped while in police vans en route to detention. Mexico's Supreme Court ruled earlier this year that grave human rights abuses did occur in the Atenco operation, but refused to hold anyone responsible. This year, Atenco's campesino movement and its supporters have launched an international campaign to demand the release of 12 remaining prisoners, the cancellation of associated arrest warrants, and accountability from high-level officials. Shannon Young has the story.