June 8, 2009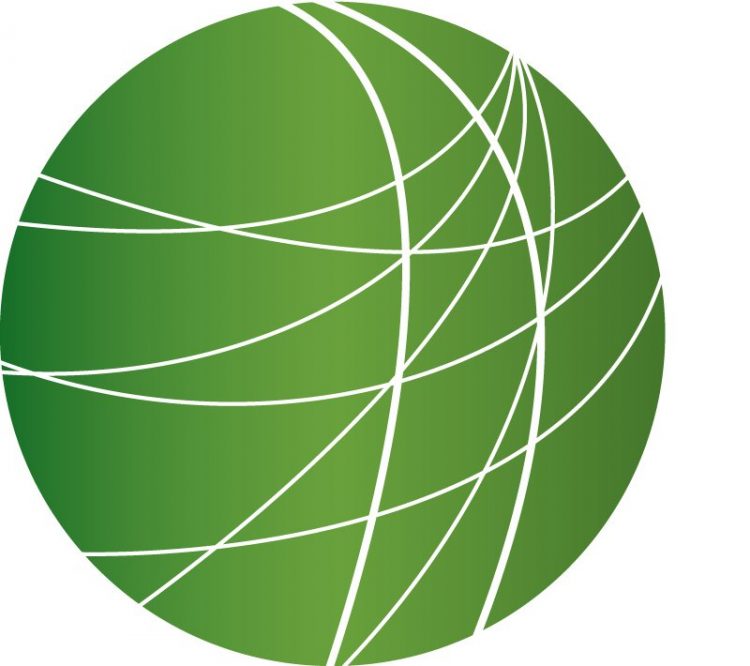 Clashes in Peruvian Amazon leave 40 dead
Court upholds crucial protections for low power FM
Offensive in Somalia sends tens of thousands to dangerously overcrowded refugee camps
New York senate considers a bill to legalize same sex marriage
Brazilian workers face financial crisis – scrap collectors tell their story
HEADLINES
EU elections turn out paltry – center-left loses ground
The results of the European Union Parlimentary elections are in and despite an expensive campaign encouraging Europeans to vote, it was the lowest turnout ever. From London, Naomi Fowler. Far-right and extremist parties have gained seats at the expense of the centre-left across the European Union. The apparent voter boycott of the elections raises serious questions about the political legitimacy of the whole European Union project just at a time when EU powers are to increase dramatically when a controversial treaty is about to come into effect. It also leaves questions for the Left about why they've failed to benefit from the failures of free market capitalism. In the UK, Gordon Brown's Labour Party received only 16% of votes, its lowest share for nearly a century. It came in third after the anti- European Union UK Independence Party. The racist British National Party won two seats for the first time. The scandal over MP's abuse of their expenses has been key. Labour MP Andy Burnham:
"There is, certainly politics at the lowest ebb that I can ever remember in my time in Parliament and it's not surprising therefore that these elections we are seeing people expressing their dissatisfaction with all of the mainstream political parties and understandably so."  Gordon Brown is under increasing pressure to call a general election and to honor a promise he made to allow a referendum on whether the UK should stay in or get out of the European Union. Naomi Fowler, FSRN, London.
US Supreme Court – Don't Ask Don't Tell … Won't Hear
The US Supreme Court announced today that it will not consider a challenge to Don't Ask Don't Tell – the military policy that bars openly gay individuals from military service. The High Court let stand a decision that holds the current policy is rational.  In so doing, the Court has allowed the Justice Department to avoid arguing in support of Don't Ask Don't Tell — a policy that President Obama said in the past he would move to repeal. Also at the Court today, justices said that judges who are elected to the bench must recuse themselves when major matters involving campaign donors come before them. The case was filed by Hugh Caperton, the owner of a small coal company in West Virginia, against A.T. Massey Coal. After an original $50 million judgment in Caperton's favor, Massey Coal donated $3 million to the campaign coffers of a West Virginia Supreme Court judge who later swung a vote overturning the award. Brian Wolfman is the Director of Public Citizen Litigation Group.
"If the decision had come out the other way, it would be open season for the kind of campaign contributions for big companies to make in pending judicial elections when that company or its principal – the people who run those companies – had an interest in litigation pending before a court."
Wolfman says today's decision upheld the constitutional right to have a judge who is not essentially bought by a litigant.
Kashmir still shut down, protests continue, police fire on demonstrators
In Indian-administered Kashmir, police fired on demonstrators today in the town of Shopian, leaving dozens injured. Protests continue despite emergency measures declared by Indian authorities after the rape and alleged murder of 2 women. Shahnawaz Khan reports.
An unofficial curfew has been imposed today in Shopain and some roads are closed to restrict free movement of  people  throughout the Kashmir valley today.  These measures were taken to block a march in the town of Shopain that had been called by Kashmir separatists. It has been a week of shutdown throughout Indian administered Kashmir,  with protests and heavy restrictions after the government initially termed the death of the two women accidental, and ruled out rape. Local residents insisted the two were raped and murdered and accused Indian security forces of the act. Anger against the government rose up when it ruled out rape. Residents who had talked to autopsy doctors contested the government's claim and a forensic report has now verified rape. One man has died and hundreds of others injured in the week long demonstrations.  Police have arrested top separatist Syed Ali Geelani who called for the week long shutdown and protests.  Other separatists have also been either arrested or put under house arrest.
For FSRN, Shanawaz Khan, Srinigar.
Elections in Lebanon peaceful, pro-western coalition prevails but Hezbollah holds ground
Fresh on the heels of his trip to the Middle-East last week, US President Barack Obama praised yesterday's parliamentary elections in Lebanon. Pro-western politicians from the ruling government coalition beat the Hezbollah-led opposition – securing a US-supported alliance in the parliament. Jackson Allers reports from Beirut.
President Obama issued a statement this morning praising
Lebanon for conducting what was a peaceful elections process yesterday. The US backed government coalition – the so-called March 14 coalition – won 70 out of 129 seats in parliament. The Shia Muslim party Hezbollah won 11 seats in all of the races in which they fielded candidates, but their Christian allies led by former Lebanese army General Michel Aoun were losers in key districts of north Lebanon. Although the U.S will have a more western-friendly government in the Lebanese parliament now that March 14 has won, Hezbollah's presence will force the US to at least indirectly deal with an organization it considers a terrorist group. And chief among concerns with Hezbollah is their sizeable arsenal of weapons with which the US and its allies will have to contend for a long time to come. Jackson Allers, FSRN, Beirut.
Journalists in North Korea sentenced to 12 years hard labor – now negotiations begin
Two American journalists who were convicted in North Korea of an unidentified "grave crime" against the North Korean nation were sentenced to 12 years of "reform through labor."  Euna Lee and Laura Ling were arrested in March near the Chinese border while on assignment for Current TV. The State Department says t is ready to use all diplomatic channels to negotiate their release.
Ethnic Karen flee fighting – thousands seek safety in Thailand
Thousands of ethnic Karen villagers have fled into Thailand after government forces in Myanmar launched an offensive against Karen fighters. A Thai army spokesperson said at least 1700 people displaced by the fighting have crossed the border – humanitarian groups place the number closer to 4 thousand. The Karen National Union has been fighting for independence for some 6 decades.
FEATURES
Clashes in Peruvian Amazon leave 40 dead
Friday´s deadly clashes over territory and resources in the Peruvian Amazon have triggered international condemnation.  Peruvian police killed at least thirty indigenous people who were protesting new oil and gas projects that they say destroy ancestral lands.  The protesters say that a recent free trade deal between the US, and Peru, paved the way for these developments.   And they retaliated to the police attacks by killing twenty-two officers. Tanya Snyder reports from a human rights protest in Washington.

Court upholds crucial protections for low power FM
Proponents of Low Power FM won a crucial court case in their battle to secure space on the dial for hyper-local radio stations. FSRN's Leigh Ann Caldwell reports.
Offensive in Somalia sends tens of thousands to dangerously overcrowded refugee camps
A month-long offensive launched by hard line insurgents against Somalia's central government and its supporters has displaced an estimated 100,000 people.  And Clashes between militants and PRO-government forces killed at least 60 people in central Somalia on Friday.  Violence continued over the weekend as journalist Mukhtar Mohammad was gunned down on Sunday in the capital of Mogadishu. Mohammad was a radio reporter and producer who directed the Shabelle Media network.  Camps for refugees and the internally displaced are struggling to meet the needs of the new arrivals.  The Dadaab camp in northern Kenya for example, was designed to house 90,000 refugees when it was built in 1991. But it´s now home to 275,000 people.  This makes the camp a "public health time bomb" according to Donna Canali, a San Francisco nurse who volunteers for Doctors Without Borders.  Cannali returned from a four month mission in northern Kenya last week and she spoke to FSRN´s Catherine Komp.
New York senate considers a bill to legalize same sex marriage
A same sex marriage bill in New York has already passed the State Assembly with the support of Governor David Paterson.  But with Democrats holding only a slim majority in the State Senate, the question of marriage equality is coming down to a handful of key lawmakers, with LGBT activists mounting a major lobbying effort. FSRN's Ari Paul reports.
Brazilian workers face financial crisis – scrap collectors tell their story
The world financial crisis has hit emerging economies seriously, among them Brazil.  Brazilian authorities are optimistic – predicting that their country will recover from the crisis before most of the world economic powers, and Brazil´s central bank only expects GDP to fall by 1% in 2009.  But times are still tough for the average Brazilian worker.  Wages for Scrap collectors have fallen by half in just one year.  And while scrap collectors have always lived close to the subsistence level, they are now struggling to cope with the economy.  Natalia Viana report from Sao Paulo, Brazil´s financial capital.