May 1, 2009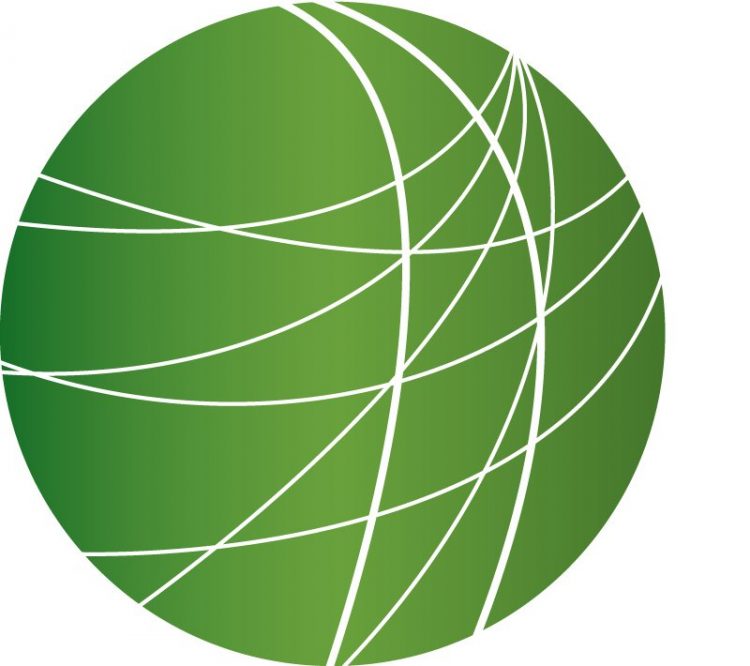 Speculation brewing over Obama's replacement for Souter
An H1N1 flu update
Economic recession fuels massive May Day protest around the world
Flu crisis means Mexicans stay home
Street Beat: immigrant workers and activists in New York
Nigerian workers stage nationwide protests
HEADLINES
Half million May Day protesters on the streets in Berlin
Across Germany 500,000 people are in the streets to take part in May Day demonstrations as the country faces it's worst recession since World War II.  Cinnamon Nippard has more from Berlin.
In front of the Brandenburg Gate, thousands of workers have joined German trade unions calling for workers rights and a minimum wage of €7.50. Doro Zinke, the Vice President of the DGB in Berlin-Brandenburg, is among the crowd.  She says, in a climate of rising protectionism where countries are canceling the visas of migrant workers and closing borders to refugees, it's more important than ever to remember that this crisis affects everyone.

"There will be no call for German jobs for German workers or something like that. This is not the solution. Our solution must be international. The crisis is international and workers movement traditionally has always been international, so we have to revive that."
A bit later, further down the street, opposite Berlin's Humboldt University a few thousand demonstrators have assembled from the city's activist quarters, where politics moves to a techno beat. The crowd is made up of students, refugees and refugee-action groups, the far left, anarchists and anti-fascist groups. The Euro Mayday alliance is handing out colorful "rescue umbrellas" to cushion the fall of the thousands of people in precarious employment situations. Marc Schreiber from the Mayday Alliance in Berlin.

"In Germany we got this really big issue in the last years where they always told us 'there's no money, we can't give it to the people, we don't have no money, we don't have no money' and now in the crisis they got 500 billion out of nowhere. And now the money's there to save some banks and there's still no money to save the people and we don't think this is right."
Schreiber says it's important for people to get out of their own struggles and to join collectively for change.

"In our view this crisis is not a single event, it is a part of the system capitalism and we shall overcome it."
Accompanied by a strong police presence, this Mayday parade continues peacefully through Berlin's city streets. Cinnamon Nippard, Free Speech Radio News.
Although our reporter did not witness any violence at the Berlin protests, other international news agencies are reporting arrests, burning cars and confrontations between police and demonstrators.  In Turkey, fears of violent police suppression of protesters are beginning to come to pass.  In one section of Istanbul, AFP reports riot police staged three separate charges against a rock-throwing crowd.  Several injuries are being reported.  Large demonstrations are happening in other European cities and countries as well – from London to Greece to Russia.
Sex workers in India call for recognition
Tens of thousands of sex workers in India are taking the day off in observance of International Workers Day – this according to an interview with a local sex worker by the Bernama news agency.  And to kick off the holiday, hundreds of sex workers in the state of West Bengal paraded through the streets with torches in the early morning hours, calling for the legalization of their work. Bismillah Geelani reports.
About 500 sex workers marched through the streets of Sonagachi in Kolkata as part of a May Day rally organized by a local NGO.  Sonagachi is home to more than 15000 sex workers and is one of India's largest red light areas. Demanding social rights and regular worker status for millions of Indian sex workers, the marchers asserted that they are laborers and sex work is a profession just like any other.  They also demanded the overturn of the Immoral Trafficking Prevention Act – a law they say criminalizes most aspects of sex work by equating voluntary adult sex work with trafficking. Despite being illegal, prostitution is a thriving underground industry in India with more than two million sex workers earning their livelihood from the trade. Bismillah Geelani, Free Speech Radio News, New Delhi.
Myanmar marks one-year anniversary of Cyclone Nargis
Tomorrow is the one-year anniversary of Cyclone Nargis – the storm with 150 mile/hour winds that devastated parts of Myanmar, or Burma.  140-thousand people died in the natural disaster and the international community criticized country's military dictatorship for slow and inadequate relief efforts.  A year out cyclone survivors are still receiving international food aid and a half million people are still living in substandard shelter.  The Assistance Association for Political Prisoners (Burma) said today that the government jailed and still holds 21 Myanmar citizens for their assistance work in the aftermath of the storm.  The organization refers to those jailed as political prisoners whose only crimes were to help people and speak the truth about the humanitarian situation on the ground.
Appeals Court denies stay of deportation for accused Nazi guard in Ohio
Alleged Nazi concentration camp guard John Demjanjuk has lost his stay of deportation.  A US appeals court ruled today the 89-year old Ohio resident can be deported to Germany to stand trial.  Demjanjuk's family has argued he is too ill to travel and would likely die before ever appearing in a German courtroom.  Demjanjuk still has other appeals options available.
The Progressive celebrates 100 years
More progressives than usual are in Madison, Wisconsin today.  The Progressive turns 100 years old this week, and the magazine is celebrating with an anniversary conference.  FSRN's Nathan Moore is on hand and files this report.
Founded by "Fighting Bob" Lafollette in 1909, the Progressive MAGAZINE has long been a voice for the progressive movement in the US.  The guest list for the celebration conference includes Howard Zinn, Jesse Jackson, Robert Redford, Martin Espada, Dolores Huerta, Russ Feingold, Amy Goodman, and many more.  Liz DiNovella is the Culture Editor of the Progressive Magazine:

"One of the first issues we covered was the need for national health care. We had a story about that in 1913, and here it is 2009 and we still have that to deal with. But at the same time, clearly we have made gains – ending child labor, the right for women to vote."

DiNovella says that in a time when newspapers are going under, the Progressive's century in print proves there are existing media models that work and can survive. Nathan Moore. FSRN, Madison.
FEATURES
Speculation brewing over Obama's replacement for Souter
Supreme Court Justice David Souter is expected to retire sometime this summer, during the court's recess. That will give President Obama his first chance to fill a seat on the high court. FSRN's Tanya Snyder reports from Capitol Hill.
An H1N1 flu update
Hong Kong confirmed its first case of the so-called swine flu Friday – which marks the first known carrier in Asia. A man who arrived Thursday in Hong Kong from Mexico is now quarantined and being treated for the virus. 300 guests and staff at the hotel he checked in to are also under quarantine. Britain, meanwhile, has verified the first human-to-human spread of the virus also known as A/H1 N1. Domestically, the CDC has confirmed 141 cases in 19 states today – just yesterday the figures were 109 people infected in 11 states. Federal government changes the way it prepares for emergencies. The Swine Flu outbreak is President Obama's first major public health challenge.  As states prepare to manage the outbreak, the federal government's approach to emergency preparedness marks a shift from the previous administration. FSRN's Sam Greenspan has more from Washington.
Economic recession fuels massive May Day protest around the world
Police used flash grenades to scatter thousands of May Day marchers in Athens, Greece today. Authorities say demonstrators attacked security cameras and banks, but no arrests were made – although several arrests took place around the globe in what is commonly referred to as Labor Day in most of the world. A sinking economy has taken its toll on workers internationally, and hundreds of thousands of them took to the streets today. Some 100 mostly youth protesters were taken into custody in Ankara, Turkey, after demonstrators clashed with police who used water cannons and tear gas to break up their protest. Authorities said protesters hurled rocks and gas bombs at police and attacked banks and high-end stores. About 200 people were arrested in Germany today – most of those arrests happened after far-right skinheads clashed with a trade unionist march. France saw massive demonstrations today: almost 300 marches and rallies were held across that nation, as students and workers from varying sectors protested their governments policies during the recession.
Flu crisis means Mexicans stay home
As the economic recession is fueling protests in many parts of the world, a different crisis is keeping workers off the streets: people in Mexico City traditionally take  to the streets on May Day. Today, they can't: their government has ordered all 103 million Mexicans to stay home, starting today until May 5.
Street Beat: immigrant workers and activists in New York
Here in the United States, thousands are marching to demand respect and dignity for workers and immigrants. May Day demonstrations started at noon in New York City and are expected to last well into the evening. Many of the city's rallies focus on immigrant rights – a topic that brought more than a million people out to the nation's streets on the first of May, 2006. Immigrant worker coalitions from around New York gathered in a rainy Union Square park, where Community News Production Institute reporters spoke with immigrant workers and activists as the demonstration began.
Nigerian workers stage nationwide protests
Workers in Nigeria have started a series of nationwide protests and rallies to highlight mass factory closures and the unemployment that comes with it. Many factories which once produced goods for export are now warehouses for imports – and the Nigerian government pegs that nation's unemployment figure at about 30 percent. FSRN's Sam Olukoya reports from Lagos.
Insurance payments halted for injured Palestinian workers
Thousands of people in Gaza have been out of work since Israel started restricting their entry into the Israeli labor market nine years ago. And now, As FSRN's Rami Almeghari reports, hundreds of them face more challenges after insurance allowances were cut off in January of this year.