June 10, 2009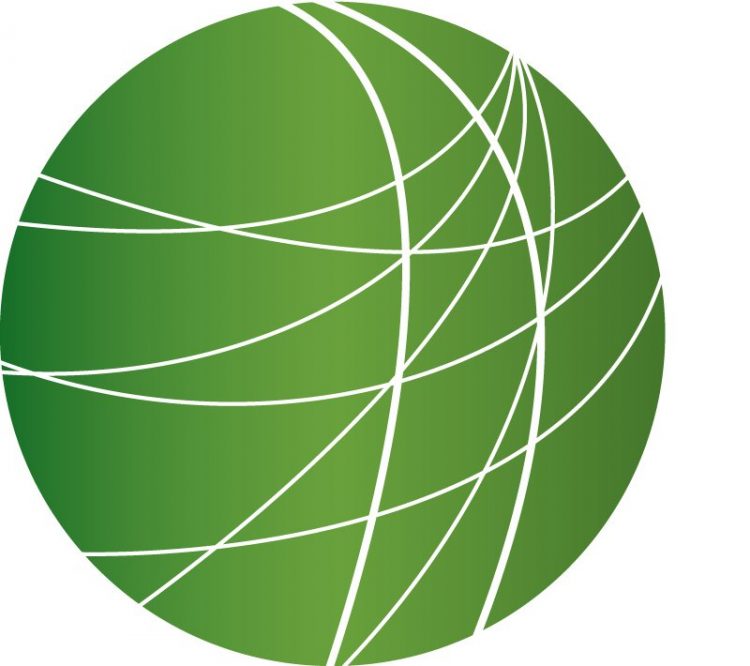 Report on Iraq and Afghanistan contracts reveals fraud and waste
Chrysler seals lifesaving alliance with Italy's Fiat
IMF loans $209 million to Kenya despite Finance Ministry corruption scandal
USAID funds traced to Colombian drug traffickers and paramilitaries
HEADLINES
White supremacist octogenarian opens fire in US Holocaust Museum
Two people have been shot inside the US Holocaust Museum.  Details are still emerging as we go on air, but early accounts say an 88-year-old man entered the museum with two guns and began shooting.  One or more security guards returned fire and injured the man.  One of the guards was also shot in the exchange.  The suspect, James W. von Brunn, maintains a white supremacist website.
Palau agrees to take Guantanamo Uighurs
The small island nation of Palau has agreed to take the Uighurs – a group of Chinese Muslims that have been held at Guantanamo.  The US government has been searching for a place to relocate the 17 detainees for months due to concerns that the men will be tortured if returned to their native China.  The Uighurs are not considered a threat to national security, but have become a political hot potato, with US states and dozens of other countries refusing to accept them.  Palau is a former US trust territory located 500 miles east of the Philippines.  The US still provides for the island's defense – and has also promised the island $200 million in aid.  Several human rights groups have applauded the solution.
House subcommittee examines single-payer health proposal
Today a US House Subcommittee heard testimony on a single-payer health plan proposed by Representative John Conyers.  The plan has received a groundswell of endorsement from many health care professionals and activists.  Subcommittee chair, New Jersey democrat Robert Andrews:
"It is a solution that, unlike some in the Senate, I believe belongs on the table for consideration."
But overall, Democrats in Congress still seem largely unwilling to give the health care system more than a cursory look.
Chemical investigation begins following explosion at NC ConAgra plant
Clean up work and search and rescue efforts at the ConAgra Foods Plant explosion site in Garner, North Carolina were temporarily suspended last night due to rainfall.  So far a total of 40 victims have been taken to four area hospitals for treatment. FSRN's Lynda-Marie Taurasi reports from Chapel Hill.
Reporter:
Tuesday's explosion at a Slim Jim meat products plant in Garner threw workers off their feet and ripped the roof off the CONAGRA PLANT. As many as 300 workers were on the scene when the explosion occurred.   Four people were critically burned and seven total have been sent to North Carolina Jaycee Burn Center at UNC Hospitals in Chapel Hill.  Director Dr. Bruce Cairns.
"We have total of 7 patients from the incident. Four are critically injured and the other are in fair condition. They have burns that are 40-50 percent in magnitude and they also are on pulmonary support. They're being …going through the process of burn shock, which is a recitation protocol for these patients. We are identifying their injuries and are planning surgery."
In addition, three firefighters who needed medical attention after inhaling ammonia gases on site have been hospitalized.  The US Chemical Safety Board, also known as C-S-B, has sent an investigative team to the area.  The CSB is an independent federal agency charged with investigating industrial chemical accidents, as is being suspected in this case.  At the time of Broadcast, authorities could not say what caused the explosion.  Lynda-Marie Taurasi.  FSRN. Chapel Hill.

Boston Globe union files complaint with NLRB over 23% pay cut
Employees at the Boston Globe have filed a complaint with the National Labor Relations Board after the New York Times Company said they would make across-the-board wage cuts of 23% beginning Sunday.  A hearing on the complaint is expected in mid-June.  The New York Times Company is currently seeking a buyer for the Boston Daily.
UN completes draft sanctions against North Korea
The UN has completed a draft resolution to impose sanctions on North Korea in response to recent and repeated long- and short-range missile tests by the country.  The east Asian country yesterday threatened a "merciless offensive" which it says would include the use of nuclear weapons.    US ambassador Susan Rice spoke today at the UN:
"We have a series of steps that taken together are binding and credible."
Possible sanctions include a complete embargo on arms sales by North Korea, a partial arms import ban and strengthened rules to allow and require nations to inspect cargo shipments to and from the country to ensure the restrictions are being upheld.
"We believe it will create an unprecedented, strong regime for states to act to prevent the proliferation activities we're all very concerned about.  And we think it's crafted in a wise and balanced way to minimize the risk of unintended conflict and yet to insure there's a credible interdiction regime."
China and Russia have both agreed to back the sanctions.  A vote on the draft resolution is expected Friday.
UK's controversial house arrest system takes a legal hit
In Britain, nine judges have ruled unanimously that control orders – a kind of house arrest – breach the human rights of three Libyans the government suspects of terrorist activities. This may mean an end to the controversial house arrest system. From London, FSRN's Naomi Fowler reports:
Reporter:
The government started using control orders after the courts ruled they could no longer indefinitely imprison foreign terrorist suspects without charge or trial. But the Law Lords ruled today that a person should not be placed under virtual house arrest without knowing what the allegations against them are. British security services argue the information and methods in which it's gathered must be kept secret.  People living under a control order are therefore unable to challenge it in court.  Special advocates are appointed to represent the individual but they have no access to those they're supposed to be defending.  This man, who spoke to the BBC, is one of 15 people currently living under a control order; his identity has not been released to the public:
'But I can't defend myself, I am just in the dark, I don't know what the thing's against me, I don't know why I am in this difficulty and this nightmare, me and my family as well because they don't telling us anything. I can't get any job, I can't go anywhere, I can't do anything, I can't meet anyone.'
Civil rights campaigners say the government should see the decision as an opportunity to fight terrorism within the rule of law. Naomi Fowler, FSRN, London.
FEATURES
Report on Iraq and Afghanistan contracts reveals fraud and waste
A new report on government contracts in Iraq and Afghanistan reveals widespread waste, fraud and abuse.  A commission set up to investigate government contracting in the war zones says Iraq will soon host more private contractors than US military personnel.  This report comes out as Congress struggles to pass an additional 90 billion dollar emergency war supplemental FSRN's Leigh Ann Caldwell reports.
Chrysler seals life saving alliance with Italy's Fiat
Chrysler has finalized its alliance with Fiat – sealing the deal after the US Supreme Court lifted the final hurdle on it, earlier this week.  The restructuring intended to bring the company out of bankruptcy took only 42 days.  But congressional representatives have expressed concerns about how the restructuring of Chrysler and General Motors will impact America's auto dealers.   Matt Pearson reports.

IMF Loans 209 million dollars to Kenya despite Finance Ministry corruption scandal
Industrialized countries and emerging markets were the first to be hit by the global economic crisis, and it seems the most vulnerable countries are now also suffering.  Africa's export earnings have plunged and foreign investment there is decreasing.  The International Monetary Fund last week approved a $209 million dollar loan to Kenya, as it emerged that economic shocks had left the country's balance of payments with a deficit of 677 million dollars.  The loan should help Kenya to close its financing gap, but it comes as Kenya's Finance Ministry faces accusations of corruption and economic mismanagement, leading many in Kenya to wonder at the IMF's decision. Arusha Topazzini reports from Nairobi.
USAID funds traced to Colombian drug traffickers and paramilitaries
Colombia is the largest recipient of US aid in the hemisphere – taking in over 6 billion dollars from the US government since 1999.  Most of it goes towards financing Colombian army efforts to disrupt cocaine trafficking networks.  But a small portion also goes to social and economic projects that are meant to wean farmers away from growing illicit crops like the coca leaf, the raw material of cocaine.  However, a report published recently by the The Nation claims that some of this aid money has ended up in the hands of businesses that belong to paramilitary leaders and alleged drug traffickers.  Investigative journalist – and FSRN contributor – Teo Ballvé wrote the report. He recently spoke to FSRN about his findings.

US says Cambodia could become terrorist haven; Muslim minority speaks out
The United States embassy in Phnom Penh says it's worried that  terrorists may take advantage of poor governance in Cambodia.  In a recent report, Washington said Cambodia's corruption, poverty and lax management of its border make Cambodia vulnerable to international crime.  When terrorism is mentioned in Cambodia, U.S. officials often point the finger at Cambodia's ethnic minority, the Cham people, which is 90% Muslim.  Khortieth Him reports.