August 4, 2009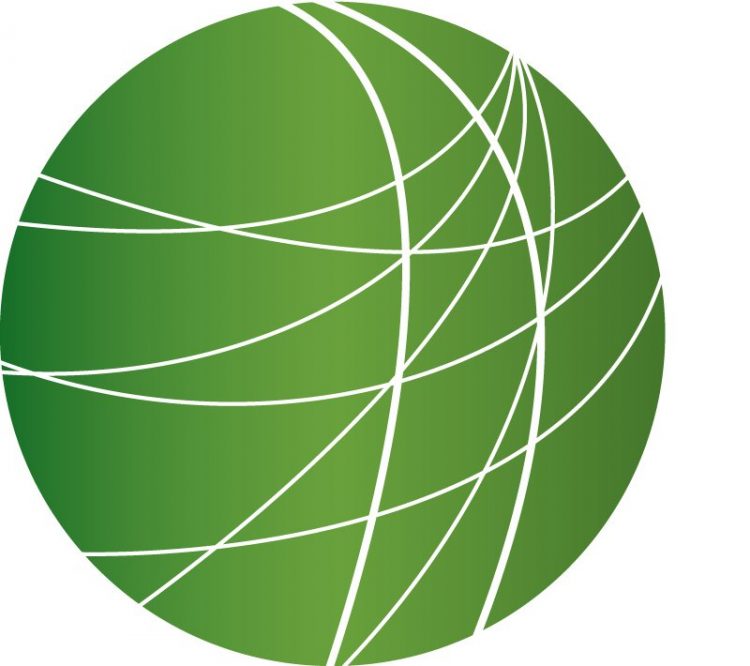 Financial agencies reject Obama plan for new banking regulations
Senate debates Sotomayor nomination to Supreme Court
Human rights groups ask Secretary Clinton to focus on Somali refugee crisis
Chavez supporters attack Venezuela´s Globovision TV, as government shuts down radio stations
HEADLINES
Taliban step up attacks in advance of elections in Afghanistan
The Taliban claimed responsibility for eight rockets fired early today in the heart of Kabul – two of them landed in a residential area near the American Embassy. Asma Nemati reports.
Three civilians were wounded in this morning's rocket attack on the heart of Kabul. The Taliban claimed responsibility for the eight rockets fired, announcing that the attacks were to show the government's inability to secure the capital before upcoming elections. embassy compounds in the past. In another attack in the western city of Herat, 12 people were killed by a roadside bomb yesterday. The Taliban also claimed responsibility for yesterday's attack. Among the killed were a woman, a 12-yr-old girl and two policemen. A district police chief was also seriously wounded in Monday's blast in Herat. As a recent UN report highlighted a 24% rise in civilian deaths from the same period as 2008, the Taliban have promised further disorder in advance of Afghan elections scheduled for August 20th. For FSRN this is Asma Nemati reporting from Kabul.

Human Rights Groups alarmed at continued use of private contractors in Afghanistan
A group of human rights experts have expressed concern at the trend towards extensive privatization of the war in Afghanistan. UN Radio's Bissera Kostov.
The Human Rights Council Working Group on the use of mercenaries concluded an official two-week visit to the United States on 3 August. The leader of the Working Group delegation, Ms. Shaista Shameem said its members are "particularly alarmed that the use of private military and security companies to protect US forward operating bases in most places in Afghanistan may further dilute the distinction between military and civilian personnel, an obligation under international humanitarian law." Following the Nissour Square killings of 16 September 2007 in Baghdad where Blackwater guards shot 17 Iraqi civilians, the US Congress repeatedly expressed its concern at the lack of proper oversight of private military and security contractors. The Working Group noted that the US government has since taken serious corrective action, including adoption of legislation and regulations aimed at strengthening the oversight and accountability of private contractors for security functions. Bissera Kostova, UN Radio.
Former workers allege that Blackwater boss may have killed those that cooperated in investigations
According to Federal Court documents obtained by author Jeremy Scahill and published in the Nation magazine, two former employees of the military-contractor Blackwater – now called Xe – have suggested company owner Erik Prince, may have either killed or arranged to kill people that aided federal investigations of the company. In sworn statements filed under threat of perjury, the former workers also claim that Prince moved "illegal" or "unlawful" weapons into Iraq and that he and other Blackwater administrators intentionally destroyed evidence. One worker also says Prince "views himself as a Christian crusader tasked with eliminating Muslims and the Islamic faith from the globe," and "encouraged and rewarded the destruction of Iraqi life." The statements were filed late last night as part of a motion on behalf of Iraqi civilians suing Blackwater for alleged war crimes.
North Korea pardons two jailed American journalists after former President Clinton visit
North Korean media reports that leader Kim Jong Il has pardoned two reporters who had been sentenced to 12 years of hard labor and ordered their release. The two had been accused of illegal entry and hostile acts. This after former US President Bill Clinton met today with North Korean leader in Pyongyang during an unannounced and highly unusual visit aimed, at the least, to negotiate the release of the two jailed American journalists.  According to North Korea, the two held "exhaustive talks" on a variety of matters — the White House characterizes the trip as a "private mission," and the State Department refused to comment on the trip at all.
Iran charges three Americans with "illegal entry," while opposition calls for protests of innauguration
In Iran today, the Governor of Kurdistan province confirmed that three Americans – including one journalist – have been arrested there and charged with illegal entry. Shane Bauer reports for New American Media. Bauer, along with Sarah Shourd and Joshua Fattal, was detained Friday after allegedly crossing an unmarked border between Iraq and Iran. As the United States has no diplomatic relationship with Iran, Swiss officials are working to establish contact with the detained Americans. Also today, Iranian authorities said they would prosecute security forces and officials, including security personnel and judicial officials accused of abusing civilians following the general elections held in June. Iran's opposition has called for more street demonstrations tomorrow to protest the second term inauguration of President Mahmoud Ahmadinejad.
HRW says India's police guilty of human rights violations
In a new report issued today, Human Rights Watch has accused police in India of widespread rights violations. FSRN's Bismillah Geelani has more.
The report titled "Broken System: Dysfunction, Abuse and Impunity in the Indian Police" was released today in Southern Indian City of Bangalore. Documenting various incidents of rights abuses like arbitrary detentions, torture and custodial killings, it says the police have scant regard for the legal procedures and are often a law on to themselves. The US-based group says it took them one year to compile the report based on interviews with police officers, victims of police excesses, experts and activists. The group says many of the police officers interviewed confessed to committing abuse during investigations in order to win accolades from their seniors. Besides detailing the abuses, the report also speaks challenges faced by police such as lack of sufficient resources, inadequate training and poor living conditions. Further, it urges the government to take immediate steps to overhaul what it calls a failing system that encourages abuses. The Indian authorities have not yet reacted to the report. Bismillah Geelani, Free Speech Radio News, New Delhi.
FEATURES
Financial agencies reject Obama plan for new banking regulations
On Capitol Hill, financial agencies are opposing a plan by the Obama administration to restructure the banking regulatory system.  At a hearing in the Senate Tuesday, the heads of the FDIC, the Office of Thrift Supervision and the Comptroller of the Currency gave Obama´s plan an enthusiastic thumbs down.  FSRN´s Karen Miller has more.
Senate debates Sotomayor nomination to Supreme Court
Supreme Court nominee Sonia Sotomayor has passed several hurdles on her way to the high court.  She now awaits her confirmation by the US Senate, which will go on recess this Friday.  The debate on Sotomayor´s confirmation began on the Senate floor Tuesday.  FSRN's Matt Pearson reports.
Human rights groups ask Secretary Clinton to focus on Somali refugee crisis
Secretary of State Hillary Clinton is in Kenya today, along with Agriculture Secretary Tom Vilsack and US Trade Representative Ron Kirk. The US officials are discussing trade and development, as well as hunger and agriculture. Clinton is also expected to meet with the President of Somalia's Transitional Federal Government.  Sheikh Sharif Amed is attending a summit on African trade and cooperation in Nairobi. He welcomed the meeting with Secretary Clinton saying "the world is giving attention to Somalia and giving it much-needed help."
Human rights groups say they want Clinton to address one of the biggest issues facing both Somalia and Kenya, the Dadaab refugee camp in northeastern Kenya. More than 300,000 Somalis, displaced by decades of fighting in their own country, live in Dadaab, which aid workers say is the world's largest refugee camp.
Today, the United Nations said its resources are stretched too thin and refugees are lacking access to basic needs, like water and sanitation. Yusuf Hassan is a press officer with the UN High Commissioner for Refugees. Hassan said the Dadaab camp was built to host up to 90,000 refugees.
"But now it has nearly 300,000, which is several times the capacity of the camp in handling the needs of refugees, in terms of water, in terms of sanitation, in terms of health, and so there is a lot of pressure on all these facilities…"
Refugees International wants Clinton to pressure Kenya into providing more land for the refugees. Thousands of other Somalis are trying to flee from the other side of the country. According to the UN, some 12,000 Somalis are now in the northern port city of Bossaso, waiting for smugglers to take them across the Gulf of Aden to Yemen.
Chavez supporters attack Venezuela´s Globovision TV, as government shuts down radio stations
In Venezuela, a group of supporters of President Chavez attacked a Television station that is highly critical of the government.
Using clubs and tear gas, more than 20 members of the Venezuelan Popular Union forced their way into the Caracas headquarters of Globovision Monday.  Some threatened TV staff with guns and one policewoman was injured. The Venezuelan government condemned the incident calling on its supporters to wage their politics through peaceful means.  But Globovision President Guillermo Zuloaga blamed the government for the attack.
"They´re not only attacking us in the courts and in the national communications commission. Now these armed groups supported by the government come here to attack us with tear gas."
The physical attack on a media outlet follows government actions that many say will restrict freedom of the press. On Monday, the Venezuelan government revoked the licenses of 34 radio stations, claiming they had failed to comply with administrative procedures related to their licenses.  Many of these stations were critical of the government´s policies and opposition groups have called the move an assault against free speech.
Last week the Venezuelan government drafted a law on media crimes that would set prison terms for journalists whose stories "harm the interests of the state," "cause panic," or "disturb social peace."   The United Nations and several prominent human rights groups have expressed their concerns about this law, with Human Rights Watch calling it a "recipe for censure. "
To learn more about this issue and the challenges faced by the media in Venezuela and other countries, FSRN spoke to Ernest Sagaga from the International Federation of Journalists. The IFJ represents the interests of some 600,000 journalists around the world and Sagaga is their communications and human rights officer.
Nicaragua Supreme Court reviews total ban on abortion
Amnesty International is calling on the Nicaraguan government to overturn a section of penal code that punishes abortions with prison sentences for both the patient and the provider. The law provides for no exceptions, even when a pregnant woman's health and welfare are at risk. The legality of the abortion ban has now become a matter for the Nicaraguan Supreme Court. Nan McCurdy reports from Managua.