June 12, 2009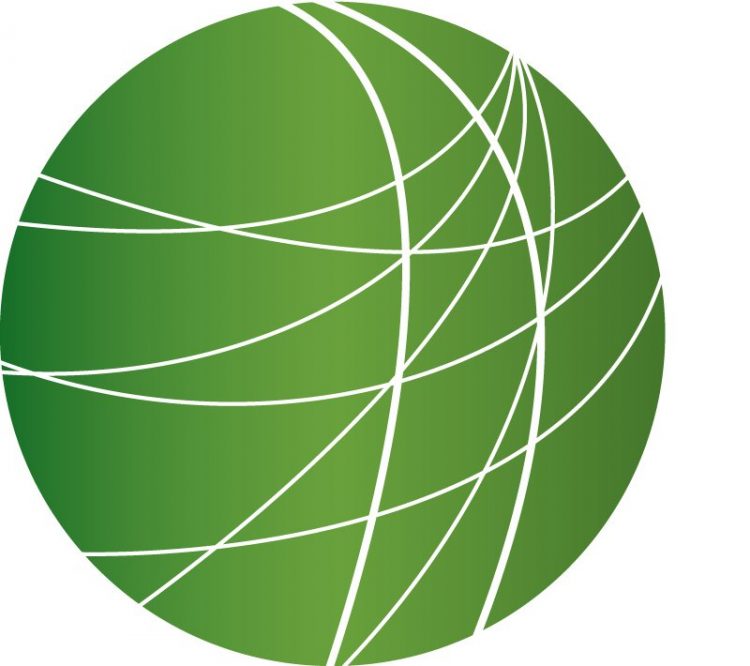 High turnout for Iranian election
Iranian-Americans reflect on elections
Counting numbers: How can Republicans bring voters back?
"Fundreds" project aims to clean up lead contamination in New Orleans
HEADLINES
Two suicide bombs target mosques in Pakistan
Suicide bombers shed more civilian blood today in Pakistan – the two explosions just minutes apart killed at least 8 and left over 100 injured.  The Pakistan Tahreek Taliban has claimed responsibility for both.  FSRN correspondent, Gabe Matthews reports from Pakistan.
Reporter:
The bombs targeted mosques in two different cities – one in the country's cultural capital, Lahore, and the other in Nowshera, a city northwest of Islamabad.  The attack in Lahore targeted Dr Sarfraz Naeemi, a moderate cleric who has been a staunch and outspoken opponent of suicide bombings and Taliban. Most critics believe he is targeted for his support of the recent military operation in Swat.  Dr. Naeemi office was completely destroyed.  Four others were also killed.  At least three people died in a similar blast over 200 miles away in Nowshera.  There, a suicide bomber rammed his explosive-laden vehicle into mosque during Friday prayers.  Most of the nearly 100 injured are Pakistani army personnel attending the mosque.  Gabe Mathews, FSRN, Pakistan.
High-level assassination rocks Iraq
In Iraq, a 15-year-old boy opened fire at a mosque, killing the leader of the largest Sunni bloc in parliament.  The teen shot and killed four others, and injured several more.   Harith Obeidi's assassination, has prompted quick and widespread condemnation, including criticism from Iraq's Shiite Prime Minister Nouri al Maliki – according to the Los Angeles Times.  Yesterday, the Prime Minister predicted increased violence in Iraq ahead of the US troop draw-down and national elections.
UN tightens sanctions on North Korea
The UN Security Council has unanimously approved tightened sanctions against North Korea. The new restrictions block arms shipments from North Korea, a major source of the country's income.
Aung San Suu Kyi trial delayed until end of June
A Myanmar court has delayed the trial of pro-democracy activist and Nobel laureate Aung San Suu Kyi.  Suu Kyi is on trial for allegedly violating the terms of her house arrest.  The trial is scheduled to resume on June 26th.  She's currently being held in prison.
Constituents of NY Senate Democratic defector protest in NYC
The Democratic and Republican Parties of New York state were in court today trying to settle who has legitimate control of the state Senate.  Earlier this week, two democratic senators defected to the Republican Party.  FSRN's Rebecca Myles has more from New York.
Reporter:
A New York State Supreme Court judge told Democrats and Republicans to try to settle their power feud among themselves over the weekend.  But added he would let both sides present their cases in court Monday.  The Democrats are trying to lure back Hiram Monserrate, one of the defectors; then the parties would have 31 Senators each.  Democrats also want to oust Senator Pedro Espada, a Bronx Democrat, who is under investigation for campaign fraud and is widely accused of lying about his address.  Both Dissidents Espada and Monserrate are under criminal investigation. And to make matters worse, about 200 of Espada's constituents protested outside his district office in the Bronx, complaining he doesn't support them. Lou Chicaleese lives in the building that Senator Espada claims as his Bronx address.
"I think it is absolutely shameful what he is doing. He doesn't even have an office here to serve his constituents, he's too busy aggregating power for himself, and not worrying about the people who voted him in, it's an absolute shame, recall Pedro Espada"
Residents say they won't vote for him again.  Rebecca Myles, FSRN, New York.

Congress passes tobacco bill that will grant regulatory authority to the FDA
In Washington, a bill cleared the House and Senate this week that would give Congress more authority to regulate tobacco products.  Sam Greenspan reports.
Reporter:
Congress has sent a bill to President Obama that would expand the federal government's authority to regulate tobacco products.  Under the legislation, regulation of tobacco would come under the control of the Food and Drug Administration.  Proponents believe tobacco products will come under tougher scrutiny by the FDA, whose measures would include requiring a reduction in the amount of nicotine in cigarettes.  The FDA would also require more explicit warning labels on cigarette packaging, improved access to smoking cessation products, and prohibit unsubstantiated health claims about the reduced risk of light and low tar tobacco.  The FDA calls tobacco use "the single most preventable cause of disease, disability, and death in the United States."  The president has openly spoken about his own struggles to quit smoking, and says he will sign the bill into law.  Sam Greenspan. FSRN. Washington.
Sweatshop protesters in Orlando call on NBA to end deal with Russell
The National Basketball Association Finals are going on this week in Orlando. But not everyone is in central Florida to watch the games. Nearly a dozen members of United Students Against Sweatshops, or USAS are pressuring the NBA to end its relationship with Russell Corporation. From Tampa, WMNF Community Radio's Seán Kinane has more.
Reporter:
USAS has been lobbying the NBA to drop their contract with Russell, the parent company of Spaulding, which makes the league's basketballs.  USAS opposes Russell because this year they closed one of their only factories that respected worker rights.  Protesters have been handing out educational fliers before games and Rod Palmquist, international campaigns coordinator of USAS, says that for Sunday's game in Orlando, they will try to influence fans by using "educational theatrics."
"We have a big, kind of mock David Stern, who will be confronted by a super-hero connected to the Magic, which would be a super-hero for justice."
Palmquist says the NBA has indicated it won't break the deal with Russell, but organizers say fan response has been very good in Los Angeles and Orlando. Seán Kinane, FSRN. Tampa.
FEATURES
High turnout for Iranian elections
Iranian voters went to the polls today to elect their next president in what has been one of the most hotly contested elections in Iran's recent history.
Conservative President Mahmoud Ahmadinejad is standing for re-election, but he's in a close race with Mir Hossein Mousavi, a reformist who was prime minister in the 1980s.
Polling stations were ordered to remain open for an additional three hours in order to attend long lines of voters. The massive turnout comes on the heels of fevered final campaigning which drew huge crowds into the streets.
Niki Akhavan, an Iranian American visiting professor at Washington DC's Catholic University told FSRN that she's never before seen this level of excitement over an Iranian election:
Iranian-Americans reflect on elections
Iranian citizens in the US and across Europe have had the chance to cast their votes.     An estimated 2 million Iranians qualified to vote abroad, and in this tight election their votes may be crucial.
FSRN's Rose Ketabchi spoke to Iranian Americans in the California Bay Area about their views on these elections and what the results might mean for their extended families.  Some spoke on condition of anonymity.
Counting numbers: How can Republicans bring voters back?
In Washington, political researchers are still trying to figure out what to make of the two-thousand-eight election. But there's one thing liberals and conservatives agree on: it was bad news for Republicans.  Tanya Snyder explores what the Republicans can do – if anything – to bring voters back to their party.
"Fundreds" project aims to clean up lead contamination in New Orleans
When lead poisoning is in the news, it's usually because a child has been exposed to a high level of lead, generally from swallowing an object, like peeling paint.
But New Orleans has a different, and much bigger problem that exposes hundreds of thousand of people to low levels of lead poisoning.
According to the Environmental Protection Agency, when soil's lead content is above 400 parts per million, it's considered hazardous. In New Orleans' soil, the median lead content is 1000 parts per million.
Reporter Eve Abram, says the Fundreds project is trying to solve this massive environmental problem, with art.
Fifteen years after the genocide, Rwandan combatants slowly join civil society
This year marks the fifteenth anniversary of the genocide in Rwanda. The central African country has experienced several periods of political violence since then, which have been fueled by poverty and ethnic tensions. FSRN's Tanya Castle spoke to former combatants who are now leaving the cycle of violence behind.