March 20, 2009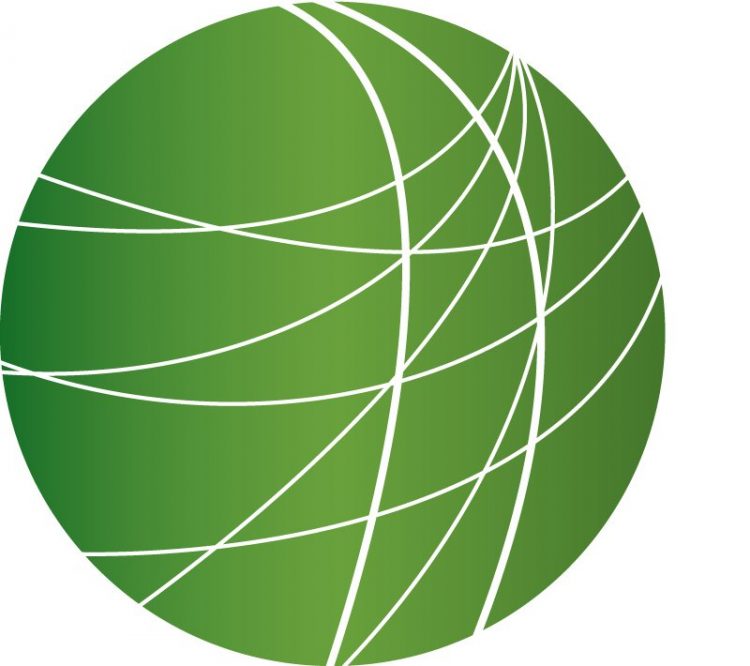 New Pentagon report shows sexual assault reports increasing
Obama reaches out to Iran
Sri Lanka fighting threatens humanitarian crisis
U.S. surgeons fix smiles abroad
HEADLINES
CBO says US deficit will be larger than expected
The Congressional Budge Office says they predict the US deficit this year will be much higher than originally thought  – topping out at over 1.8 trillion dollars.  And the US is on track to remain in the red over the next 10 years.  According to figures released by the CBO today, President Barack Obama's proposed budget will leave the country 1 trillion more in debt per year – to the tune of 9 trillion dollars by 2019.  The CBO says it uses more conservative economic growth estimates than the current Administration.  These findings could make passage of President Obama's first budget more challenging.  That budget includes increased spending on health care and green energy.
Court rules military contractors must answer civil lawsuits
Military contractors working abroad have been under investigation in criminal trials for years.  But now because of a Virginia court ruling this week, they will also be accountable in Civil trials.  Sam Greenspan reports.
In a federal court decision issued late Wednesday, a judge said that the "fog of war" will not protect military contractor CACI—spelled C-A-C-I.  The court ruled a tort case brought by four Iraqi civilians can proceed.  The men say they were detained, tortured, and eventually released from Abu Ghraib prison without ever being charged for a crime.  Katherine Gallagher, an attorney with the Center for Constitutional Rights, is representing the four Iraqi plaintiffs.  She says this ruling indicates that several other outstanding tort cases against CACI, and military contractor Blackwater, will likely move forward as well.
"Wednesday's ruling has large ramifications for all these cases.  Particularly when all of these contractors are raising the argument that they are immune, or share some immunity of government, by working in a, quote, 'combat zone.' This decision really breaks down that argument very, very strongly, saying 'you're contractors, you're working in Iraq for profit, and you are not the government."
In their civil lawsuit, plaintiffs are seeking damages for physical and mental abuse.  But Gallagher says that monetary gains are only part what the Iraqi victims and their families want.
"The first thing that victims of torture and abuse are looking for is validation of what happened to them.  So to have a US Court recognize that they were tortured and abused, will be a big part of victory for them.  And shedding light on what happens in them so that it never happens again and that is part of their quest for justice."
Because the Virginia court is in the same legal circuit as at least two other ongoing tort cases against war contractors, this ruling will be binding in those suits as well.  Sam Greenspan.  FSRN.  Washington.
African Union won't recognize Madagascar coup
The Southern African Development Community and the African Union have both condemned this week's coup in Madagascar.  Today the African Union suspended the country's membership over charges that the coup was unconstitutional.  Madagascar's new leader Andry Rajoelina has gained popular support by promising to lower food prices and to build a hospital by selling a new government jet.  The Southern African Development Community is considering levying sanctions on the island nation.
Argentine farmers protest soy export tax
Argentina faces another farmer's strike and blockade in a dispute over export taxes. Marie Trigona reports from Buenos Aires.
Infuriated by the government's decision to uphold a steep export tax on soy, farmers set up barricades along major highways – blocking big rig trucks and local traffic in several provinces.  To help quell the mounting tension, President Cristina Kirchner today agreed to share tax revenues with local governments – before all funds went to the national government.  The conflict over the soy tax began last year, when the government raised the tax to 35 percent.  Being the world's third largest producer and exporter of soy, revenues from the cash crop have been a major source of income for Argentina. In recent months, soy farmers have been hit hard by the drastic global drop in the price of food commodities and a severe drought. The agricultural sector has led a growing dissatisfaction with national government – which has announced early congressional elections due to pressures from the opposition.  Marie Trigona. FSRN. Buenos Aires.
Palestinian unity talks break with little unity
Representatives of more than a dozen Palestinian factions including the rival Hamas and Fatah parties, returned home from Cairo today for a break following an unsuccessful initial attempt to form a unity government.  FSRN's Rami Almeghari has the details.

Palestinians involved in the unity talks say that the main obstacle to forming a power-sharing government is continuing disagreements between Hamas and Fatah.  Hamas wants to form a transitional "conciliation government" that will decide on a platform after it takes power.  Fatah wants the details of the government worked out in advance.  Meanwhile, the US State Department issued a statement yesterday objecting to any Palestinian government that does not meet three international demands – recognizing Israel, accepting previous agreements with the country and renouncing violence.  Unity talks are expected to resume by the end of March.  Any coalition government that comes out of the talks will hold power until elections, which are scheduled for January 2010.  In another news, a UN human rights investigator says Israel did not adequately distinguish between military and civilian targets during its January attack on Gaza.  And this could constitute a serious war crime.  Rami Almeghari,  Free Speech Radio News, Gaza.
FEATURES
New Pentagon report shows sexual assault reports increasing
The Pentagon has released its latest report on sexual assault by members of the U.S. military—reported incidents are up 8% across the board, and nearly 25% in Iraq and Afghanistan. The Pentagon says that's a good thing — it means more victims are actually reporting assaults. Tanya Snyder has the story.

Obama reaches out to Iran
President Barack Obama released a video address to Middle East broadcasters today announcing his willingness to open talks with Iran:
"My administration is now open to diplomacy that addresses the full range of issues before us, and to pursuing constructive ties among the United States, Iran, and the international community."
The video marks the Iranian new year, carries subtitles in Farsi, and praises the achievements of the Iranian people . . . but it also warns that threats and violence will not advance US-Iranian ties. Joining me to discuss the latest development is Stephen Zunes, chair of the Middle Eastern Studies Program at the University of San Francisco.

Sri Lanka fighting threathens humanitarian crisis
The Sri Lankan military says it's poised to capture the last positions of the Tamil Tiger Rebels. But international concern is mounting over the humanitarian crisis there – the intense fighting has trapped thousands of civilians in the war zone. FSRN's Ponniah Manikavasagam reports:
U.S. surgeons fix smiles abroad
A group of American surgeons is traveling to developing countries, performing hundreds of free surgeries on children who have little or no access to healthcare. Rotoplast international is a San Francisco-based charity that operates in children with a cleft lips or palates. Those birth defects can cause respiratory infections and hearing problems, but plastic surgery can fix them. FSRN's Manuel Rueda recently spoke to a team of doctors who visited Pereira, a small city in Colombia´s coffee country.
The Rotaplast team returned from Colombia last Sunday–they are now planning a two week  mission to Nanjing, China. There's more information on their work at www.rotaplast.org
Commentary by Mumia Abu-Jamal: The Constitution and Other Illusions