June 25, 2009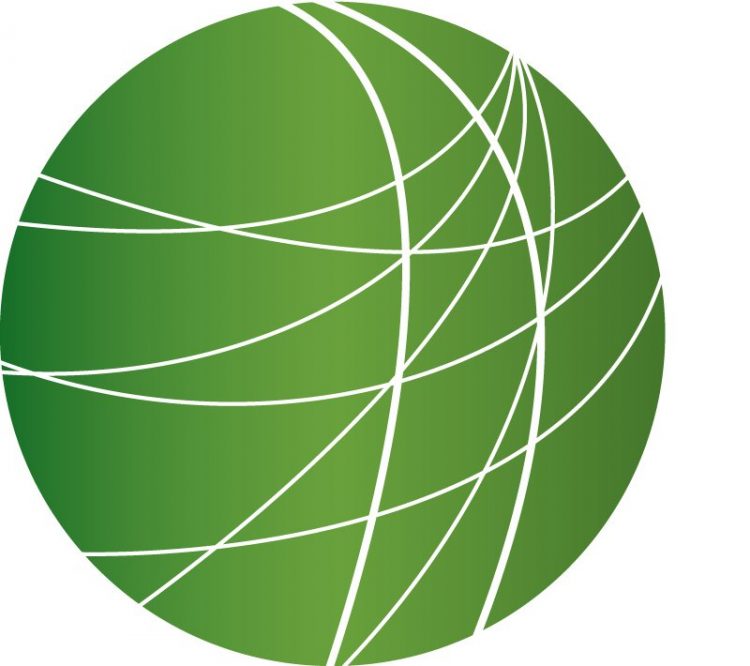 Congress questions Fed Chair over his role in Merrill Lynch bailout
The Healthy School Food Brigade takes its case to Capitol Hill
Iran's Mousavi says he will continue to challenge election results
Afghanistan police prepare for August elections
Veterans share Iraq and Afghanistan war experiences
HEADLINES
Supreme Court says strip search of teen unconstitutional
In an 8-1 decision, the US Supreme Court ruled Safford, Arizona school officials violated a 13-year-old's 4th Amendment rights when they conducted a strip search on her.  FSRN's Amanda Shauger reports from Tucson.
Reporter:
The case stems from an incident at an Arizona middle school where administrators strip-searched Savana Redding because of a tip she was carrying prescription strength ibuprofen.  Another student found with the medicine pointed to Redding as the source.  But no pills were ever found.  The court said that school searches – quote – "will be permissible . . . when the measures adopted are reasonably related to the objectives of the search and not excessively intrusive in light of the age and sex of the student and the nature of the infraction."  This means the ibuprofen did not pose a significant danger to others – and there was no reasonable reason to search the teen's underwear for the pills.  But the court also said school officials are not liable in the case because the original law did not clearly signify that strip searches in this situation violated the Fourth Amendment.
Amanda Shauger, FSRN, Tucson.
Holder calls on Senate to push through Hate Crimes legislation
US Attorney General Eric Holder says new hate crimes legislation is necessary.   Today he spoke before the Senate Judiciary Committee to defend the Matthew Shepard Hate Crimes Prevention Act, which extends protections based on sexual orientation, gender identity and disability status.
"There's no question that with regard to the vast majority of these crimes, they would be handled by the states.  But for those cases that pose particular problems or expose an inability or unwillingness for the state to prosecute them, we think there is the demonstrated need for the federal government to become involved."
But Republican Senator Jeff Sessions of Alabama and many of his fellow party members don't like the idea of what they refer to as special protections.
"There are lots of other groups, people, decent people that might need additional federal protection if the federal government had all the money in the world and all the time to investigate this."
Democrats have been trying to pass updated hate crimes legislation for years.  New York Senator Charles Schumer:
"It's hard for me to understand how anybody could oppose that.  If we vote down this legislation, in a certain sense, we are saying it is OK to physically harm people you don't like because of who they are."
According to a Leadership Conference on Civil Rights report, the rate of hate crimes in the US is nearly one per hour.
Trade Reform Bill introduced by Democrats
A bill that would establish stringent new standards for future free trade agreements has been introduced in Congress.  From WERU radio in Maine, FSRN'S Meredith DeFrancesco reports.
Reporter:
The "Trade Reform, Accountability, Development and Employment" or "TRADE" Act has garnered the support of 106 co-sponsors, led by Maine Congressman Mike Michaud, the Chairman of the House Trade Working Group.  The TRADE Act would require all involved countries to adhere to labor, environmental, product safety and human rights standards.  It also addresses the privatization of public services, intellectual property rights and procurement policies.  Even more significantly, the Act would require a review, and potential renegotiation, of a number of current trade agreements, including NAFTA, CAFTA and the World Trade Organization's Uruguay Round agreements.  Several unions, civil rights organizations, and environmental groups endorse the new trade bill.  Meredith DeFrancesco.  FSRN. Blue Hill, Maine.

US wants international support before searching suspected N. Korean arms shipment
North Korea renewed threats against the West, saying in the country's state-run newspaper that the "dark clouds of a nuclear war" are "gathering as the hours tick by."  This comes in response to the US offering South Korea the protection of a "nuclear umbrella."  In response, US Defense Department spokes person Geoff Morell said.
"I don't even know how to respond to such silliness."
The US is currently tracking a North Korean ship they believe to be carrying arms and military supplies – a violation of a recent UN security resolution.  Again Morell:
"That is a decision that I think we will likely take collectively with our allies and partners out there.  And make a determination about whether we choose to hail and query this particular ship and if we make that decision, when and where to do so."
Morell says the responsibility lies with every nation that signed on to the UN resolution.

Canadian First Nations angry over hold-ups in receiving H1N1 supplies
As the H1N1 pandemic continues to spread around the world, the virus is disproportionately affecting certain groups of people.  First Nations communities across Canada are one of those groups.  First Nations Chiefs in Manitoba have declared a state of emergency as the situation worsens. FSRN's Amy Miller has more.
Reporter:
The World Health Organization declared H1N1 a worldwide pandemic on June 11th, a move that many First Nations communities Hoped would prompt Canada's Federal government to release emergency funds – particularly to the numerous remote, northern communities hit hardest by the flu. Instead, a Senate debate on whether to send alcohol-based hand sanitizer into Native communities perceived to have addictions problems delayed some supply shipments.  This has caused outrage among First Nations Chiefs across Manitoba who have called on Health Canada for an apology. Currently Manitoba has the highest swine flue infection rate in Canada.  There, over half of all confirmed cases are first nations residents even though they make up only 10% of the province's population.  While social and economic conditions, such as lack of running water and substandard housing, have contributed to the disproportionate number of native peoples affected by the virus, health officials have yet to understand why First Nations people affected more severely than others. Amy Miller, FSRN, Montreal.
FEATURES
Congress questions Fed Chair over his role in Merrill Lynch bailout
Today, Federal Reserve Chair Ben Bernanke was in the hot seat as he answered questions from a House of Representatives oversight committee, about the government's involvement in the purchase of Merrill Lynch by Bank of America. Committee members say Bernanke pressured Bank of America CEO Ken Lewis, to go through with the Merrill Lynch deal even though he didn't want to, causing what was supposed to be a private deal to become a $20 billion bailout.  FSRN´s Karen Miller reports.
The Healthy School Food Brigade takes its case to Capitol Hill
This week, members of the Healthy School Food Brigade -which includes parents and other healthy food advocates- traveled to Capitol Hill to urge Congress to eliminate junk food from American schools. Melissa Langer reports from Washington, DC.
Iran´s Mousavi says he will continue to challenge election results
In Iran, opposition candidate Mir Hossein Mousavi published a statement on his website, saying he will continue to challenge the June 12 election results, and called on his supporters to continue peaceful protests.
No reports surfaced Thursday of demonstrations after news was circulated Wednesday via social media and internet videos of riot police and pro-government militiamen using clubs and tear gas to break up an opposition rally in front of Iran´s Parliament.
Mousavi blamed those behind the "rigged elections" for the violence that has been unleashed against protestors. Iran´s state media reports that at least 25 people have died in clashes between opposition supporters and pro-government forces since the elections, but figures are difficult to confirm, as reporters face severe restrictions on where and when they can work.
Mousavi says the government shut down his newspaper and is restricting his access to his supporters.  The opposition leader hasn´t been seen in public for days and he said that authorities arrested 70 university professors who met with him yesterday.
Western countries have been severely critical of the Iran´s reaction to the protests, with President Obama recently saying he was "appalled and outraged" by the crackdown on protesters.  Iranian President Mahmoud Ahmadinejad called on Obama to stop interfering in Iran´s affairs and to stop behaving like President Bush.
Ahmadinejad held an election victory party in Tehran today, with state media reporting that almost two thirds of Iran´s MP´s did not attend. Iran´s 290 MP´s had been invited to the celebration but local sources say only a third showed up.
In Washington, the Obama administration said it will no longer invite Iranian Diplomats to attend a Fourth of July party at the White House.
Afghanistan police prepare for August elections
Violence is peaking in Afghanistan as the central Asian country approaches its Presidential elections.  The Afghan army reported it killed 23 Taliban fighters earlier this week during combats in Uruzgan province, while battles continue to take place in several parts of the country.
Concerned about this violence, the Afghan government has decided to train 35 thousand police to maintain security during the August 20th elections.  These will be only the second presidential elections in Afghanistan's turbulent history. Zubair Babakarkhail reports from Kabul.
Veterans share Iraq and Afghanistan war experiences
The White House yesterday confirmed President Obama´s plans to remove US soldiers from cities and towns in Iraq next week, despite two bomb explosions that killed two and injured more than 30 people today. And a motorcycle bomb that killed more than 60 people in Baghdad´s Sadr city on Wednesday.
At home, Iraq Veterans Against the War, a grassroots organization of vets opposed to US wars, continues to organize Winter Soldier hearings across the country. It´s a venue where veterans from Iraq and Afghanistan can tell stories from their war days, in an environment that´s safe and supportive.  Leo Paz reports from Los Angeles.