June 30, 2009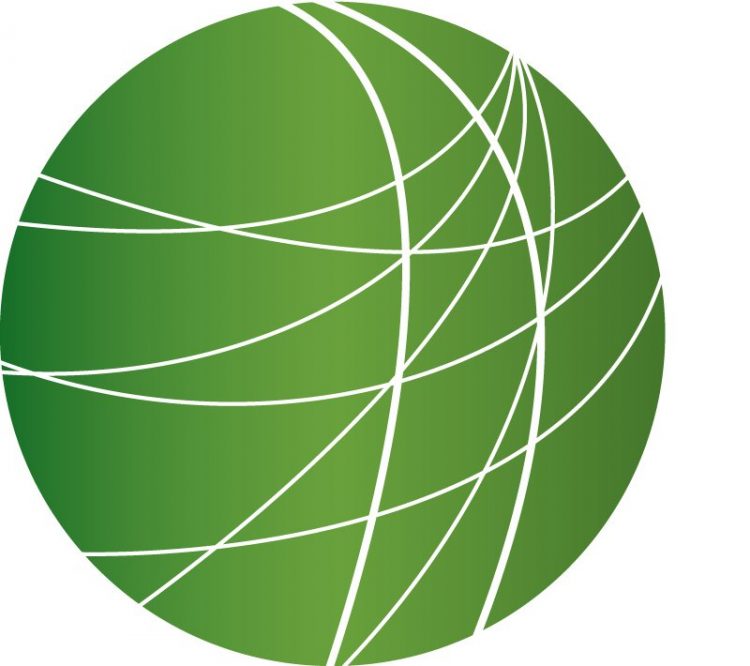 US troops withdraw from Iraqi towns and villages
Iraq auctions oil fields
Ousted Honduras President vows to return home
HEADLINES
Yemenia airplane crashes off African east coast with 153 passengers on board
Search and rescue operations continue in the Indian Ocean after an airplane with 153 people on board crashed earlier today. Reports that a child survived are not confirmed. The aircraft was en route to the Comoros Islands – an archipelago off the southeastern coast of Africa. The plane was an older model Airbus A310 operated by Yemenia airlines – passengers aboard departed from Paris. According to French authorities, the plane that crashed in high winds and rough seas today had been banned from use in France after failing an inspection in 2007.
Minnesota Supreme Court rules for Al Franken in senatorial contest
The Minnesota Supreme Court has ruled that Democrat Al Franken successfully beat Republican Norm Coleman in that state's senatorial race. Marty Owings reports.
Transcript unavailable.

EPA reveals locations of 44 toxic coal ash "ponds"
The EPA has released a list of 44 coal ash waste storage sites that are situated near communities – federal officials say the so called ponds may pose health hazards to people who live nearby.  This is the first time the list has been made public – the Army Corp of Engineers opposed the move citing national security concerns. But the list isn't news to the Environmental Integrity Project – or the dozens of groups who signed on to a letter they sent to EPA Director Lisa Jackson in March calling for increased regulation of coal combustion waste. Hope Taylor – one of the signatories to that letter – is the Executive Director of Clean Water for North Carolina.
"The hazards that are comparable to the ones that the East Tennessee community experienced when the  Kingsport coal ash waste pond gave way and there wad direct environmental damage to downstream waters as well as to the community downstream.  That's what this report is about – those high hazard potential threats to impoundments – that is dams at these sites – that could give way and threaten communities. We know that there are a lot of other hazards associated with ground water in a state like North Carolina where almost 3 million of our people drink ground water from private wells that are not testes. We know that's potentially a real crisis. But in this case – this is really a safety issue where these communities could face direct physical threats if these dams give way."
Coal ash waste sites are located in nine other states as well. The EPA says it will inspect each site and adds that they are considered highly hazardous because of their proximity to residential areas – not because of any known weakness.
UN wraps up testimony from Gazans regarding January incursion, Free Gaza boat detained
The UN wrapped up hearings in Gaza today regarding Israeli military actions there last January. And the Israeli navy forcibly towed a solidarity boat bound for Gaza from international waters to an Israeli seaport. FSRN's Rami Almeghari reports.
In Gaza today, the UN finished hearing testimony regarding Israeli army actions during the January three-week attack in which 1400 Palestinians, 40 percent of whom were civilians, were killed. At least 6000 others were wounded. The panel now moves to southern Israel and the west bank. In the meantime, Human Rights Watch has issued a  report that says Israel wrongly used drones against civilians in Gaza during the January incursion. The report focuses on six drone strikes that killed 29 Palestinians, eight of them were children. Just off the coast of Gaza today, the Israeli Navy forcibly took control of the 'Spirit of Humanity' – a boat that sailed from cyprus yesterday bound for the Gaza Strip. On board are 21 international and Arab solidarity campaigners including U.S congresswoman, Cynthia McKinney. Queiva Batterly is a coordinator within the Free Gaza Movement.
"Although the humanitarian relief we are taking is very symbolic, we launch and we will continue to launch these missions. And as a reminder to the international solidarity community that time for demonstrations and petitions is over." Rami al Meghari, FSRN, Gaza.
On Stonewall anniversary police raid Texas gay bar
On the 40th Anniversary of the Stonewall Riots, in which gay tavern patrons fought against a police raid, an incident at a Texas gay bar last weekend has local officials demanding answers.  Rachel Clarke has more.
The Rainbow Lounge opened its doors less than a week before Fort Worth Police entered the gay and lesbian bar early Sunday morning with the Texas Alcoholic Beverage Commission. Police claim they went to the bar on a routine code check and were met with unwanted sexual advances. Patrons in the bar at the time dispute this account. One patron remains hospitalized with a brain bleed and five others were arrested for public intoxication. No one was charged with assault. This has city officials taking notice. On Monday, Dallas Councilman Joel Burns called for an investigation.  He was joined by Fort Worth Mayor Pro Tem Kathleen Hicks. GLBT community member also supports an investigation.
"I think there needs to be a very, very thorough investigation, but I really hope it's not investigated by the police themselves, I think it needs to be an independent organization comprised of the community itself that's going to be doing the investigation on this one. The officers involved in this situation need to have some sort of very serious disciplinary action on them."
The police department is looking into the incident and it has come to light officers were unaware of the Stonewall anniversary.  Reporting for Free Speech Radio News, I'm Rachel Clarke in Houston.
FEATURES
US troops withdraw from Iraqi towns and villages
An explosion in the northern Iraqi city of Kirkuk killed at least 25 people today. The car bomb was set off in a highly populated commercial market and the attack came as US forces withdrew from Iraqi towns and villages.
For the first time since the 2003 invasion, Iraq has control of its own security. President Nouri Al-Maliki declared today a national holiday, calling it "National Sovereignty Day." Video footage and photos show many Iraqis celebrated in the streets of Baghdad, and other cities, as the US continues to scale down its forces and makes the transition from combat operations to training Iraqi military and police.
To find out more about Iraqi civilians´ reactions to Tuesday´s events, FSRN spoke with Baswa Alkhateeb, an Iraqi mother living in Bagdad.
Iraq auctions oil fields
As the US claims it has handed Iraq over to the Iraqis, multi-national oil companies are staking claim on Iraq´s most precious resource.  Exxon Mobil, Chevron, British Petroleum and dozens of others are participating in an auction of Iraq's robust oil fields. FSRN's Karen Miller reports.
Ousted Honduras President vows to return home
There is growing international support to return Honduran President Manuel Zelaya to power after Sunday´s military coup.  More than 20 nations have pulled their ambassadors out of Honduras with the United Nations and all continental and Latin American organizations of nations condemning the coup.
But the de facto government of Honduras has ignored their calls to return Zelaya to the Presidency. Nevertheless, Zelaya said yesterday that he will return to Honduras on Thursday with the Secretary General of the Organization of American States.  FSRN´s Nan McCurdy reports.
Pakistan´s refugee crisis strains host families and the internally displaced
A powerful faction of Taliban fighters has pulled out of a peace deal with the Pakistani military saying that US drone attacks and military operations forced them to cancel the 2008 peace accord.
The fighters resumed attacks against Pakistani military in North Waziristan Tuesday, killing at least seven. This comes on the heels of an attack in which 27 soldiers were killed in an ambush.
Pakistan´s military is staging a campaign to oust Taliban militants from the country´s northwestern tribal belt and millions have fled their homes in order to avoid being caught in the crossfire.
Most people who have been displaced by violence in the Swat Valley, Lower Dir and Buner districts, have been living with host families or in communal buildings like hospitals and schools. But these internally displaced persons are now realizing that the hospitality of their host families is declining with every passing day.
Nathan Moore reads for FSRN´s Gabe Matthews who sent us this report from Northwest Pakistan.