November 2, 2009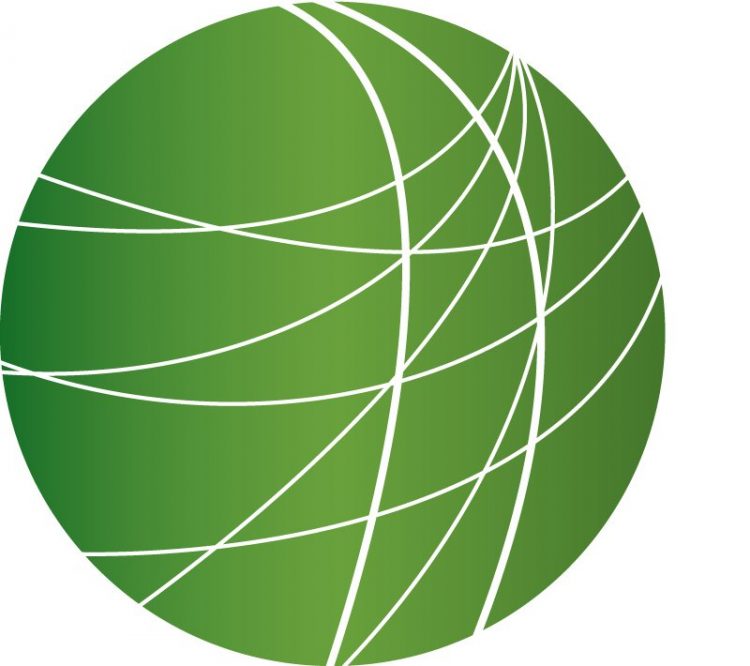 Karzai announced as winner of Afghanistan's presidential election
Defense Department continues controversial deals with war contractor KBR
Justice Dept. documents show conditions at secret CIA jails
Changes to lobbyist rules may lead to less transparency
Youth PROMISE Act aims to decrease youth incarceration
HEADLINES
Clinton asks Palestinians to drop settlement freeze precondition to peace talks
US Secretary of State Hillary Clinton was in Morocco today where she urged Palestinians to return to peace talks without demanding that settlement activity stop first – Palestinian leadership turned her down. FSRN's Rami Almeghari is in Gaza.
After meeting Saturday with Israeli officials, U.S Secretary of State Hillary Clinton called on the Palestinians to restart stalled peace talks in return for a six-month pause of settlement building, except in major settlement blocs in the West Bank and east Jerusalem. Palestinian President Mahmoud Abbas says this new American position is illogic and that Palestinians are committed to peace talks, once Israel halts all construction on occupied Palestinian territories. Egypt's foreign minister — who has brokered earlier peace talks — supported president Abbas. The League of Arab States is set to call for a meeting of the Arab Follow Up committee of 13 Arab states, to formulate a position towards the recent U.S stance. Talal Aukal is a Gaza-based political analyst.
"Regarding the Palestinian-Israeli conflict, it is obvious that Israel is the part that decides the American policy towards such a conflict. If the United States increases pressure on President Mahmoud Abbas, this would threaten the existence of the Palestinian Authority."
President Barak Obama has repeatedly supported a two-state solution, a solution that his predecessor George W. Bush failed to realize.  Rami Almeghari. Free Speech Radio News. Gaza.
Victim of extraordinary rendition can't sue US
A federal court of appeals upheld a lower court ruling today that prevents an engineer from Canada from suing the United States for his extraordinary rendition.  Maher Arar was detained in 2002 in a New York airport and sent to Syria. Arar says the US sent him there so he could be – and was – tortured. Syria denies the torture claim. Canada already agreed to pay Arar nearly $10 million and admits passing inaccurate information about him to U.S. authorities. A Supreme Court challenge is expected.
Catholic Diocese must make public sex abuse case records
And at the High Court today, justices refused to block the release of materials from sexual abuse cases against six Roman Catholic priests in Connecticut. The Diocese of Bridgeport has been fighting media requests to see the documents – saying the First Amendment protects them from state review of internal church policies and priest assignment records.
Former Argentine dictator on trial for crimes against humanity
In Argentina today, an historic human rights trial is underway. FSRN's Marie Trigona reports from Buenos Aires.
Argentina's last dictator Reynaldo Bignone is on trial for crimes against humanity committed during the 1976-1983 military dictatorship. The former dictator and five former military chiefs face accusations of killing and forcefully disappearing hundreds in the nation's largest clandestine detention center — Campo Mayo. One hundred and thirty witnesses will testify against the former dictator, who was detained in 1984, but was released after an amnesty law for former military officers was passed in the 1990's. This trial is one of the biggest human rights trials since the Supreme Court overturned the amnesty laws protecting the military in 2003. In 1983, shortly before the end of the dictatorship, Bignone ordered the military to destroy records documenting the detention, torture and murder of disappeared detainees.  Human Rights groups are still seeking information as to the whereabouts of 30,000 people forcefully disappeared during the nation's bloody military junta. Marie Trigona FSRN Buenos Aires.

Afghan war veterans lobby Congress opposing military action there
Some veterans of the war in Afghanistan who oppose their commanders' plans for
Afghanistan went to Capitol Hill today — along with a former Afghan Member of Parliament — to ask lawmakers to end the war. Tanya Snyder has more.
Brock McIntosh is an Army specialist, stationed in Afghanistan until last August. He says the large military presence there is counterproductive.
"Most of the military tactics we're facing in Afghanistan are guerrilla unconventional war tactics that you can't really fight with a large conventional army."
He agrees with NATO Commander Stanley McChrystal that U-S policy should focus on building security and fostering economic development in the country – rather than just killing suspected terrorists.
"Humanitarian and development is not something the military is trained for. It doesn't make any sense the only way to help other countries is by using the military. It doesn't make sense that civilians can't be used."
McIntosh and four other members of a group called Veterans for Rethinking Afghanistan met with Progressive Caucus co-chair Raúl Grijalva Monday morning. They were joined by Afghan human rights activist Malalai Joya, a former member of the Afghan parliament. President Obama is still analyzing the situation. Tanya Snyder, FSRN.
Violence continues in Pakistan – UN scales back
There were two separate suicide bombings in Pakistan today. First in Rawalpindi, at least 35 died while waiting outside a bank to collect their pay. Just hours later, at a checkpoint near Lahore, police were just about to search a car when the driver detonated a bomb — no deaths were reported but seven officers were injured. As the violence spreads, the UN says it's beginning to reduce it's staff in the region and has suspended long-term development projects along the nations' border with Afghanistan.
Ebay closes Tiller killer auctions
And eBay says it is blocking the sale of items by sellers trying to raise money for Scott Roeder's defense – Roeder is accused of assassinating Dr. George Tiller. Ten items have been removed thus far, including a bible that once belonged to the woman who attempted to kill Dr. Tiller in 1993.
FEATURES
Karzai announced as winner of Afghanistan's presidential election
Today Hamid Karzai was announced as the winner of Afghanistan's presidential election. The news came after long hours of discussion by the Independent Election commission of Afghanistan and it follows the announcement of Karzai's chief opponent Abdullah Abdullah that he is dropping out of the race – he cited the likelihood of fraud in the run-off process. Karzai will now lead the country for another five years. FSRN's Kabul based reporter Mujahid Jawad has more.
Defense Department continues controversial deals with war contractor KBR
Defense contractors will soon outnumber troops in Iraq, says a Defense Department official in charge of contracting.  This news came as a Defense Department Audit reveals that the massive military contractor, KBR, is overcharging the US government and maintaining inflated contractor levels in Iraq. FSRN's Leigh Ann Caldwell reports.
Justice Dept. documents show conditions at secret CIA jails
When FBI agents arrived at one secret CIA jail in 2002, they found prisoners who were "manacled to the ceiling and subjected to blaring music around the clock." This is according to documents released by The Department of Justice late last week. However, despite the harsh conditions the DOJ decided not to prosecute – including one case in which a detainee was threatened with a power drill and a gun.
The documents offer a rare insight into the CIA's secret detention centers and other facilities that were set up after 9/11.
We're joined by Alex Abdo, a legal fellow with the American Civil Liberties Union's National Security Project. The ACLU filed the Freedom of Information Act lawsuit that led to the release of the documents.
Changes to lobbyist rules may lead to less transparency
Government watchdogs say there's an increase in lobbyists terminating their registrations with the federal government, which could lead to less transparency about who's trying to influence Congress and the White House. According to a study released today by OMB Watch and the Center for Responsive Politics, there were more than 1400 lobbyists who terminated their federal registrations during the second quarter of this year. That's compared to just 300 in the same period last year. And while the number of these so-called "deregistrations" is up, the number of newly registered lobbyists is also down. Lee Mason is the director of Nonprofit Speech Rights for OMB Watch. He spoke to FSRN earlier today.

"We think the evidence is really kind of inconclusive, except to say that there was a significant spike in that second quarter. We can draw some inferences from the activity that was going on in that period. Certainly the health care debate was going on. There was a lot going on around climate change. So there might have been a lot of lobbyist activities and there was a reason there were a lot of lobbyists engaged in communications during that period – equally that might account for the number of deregistrations. Maybe as the bills got closer and closer to being passed many of the lobbyists decided to terminate their registrations with different clients."
But, Lee adds, the report does show that the requirements for reporting lobbyist information are weak and need to be improved.
"We made a number of recommendations to the administration about what we would like to see listed on the forms that would really clearly identify who was registering, what kind of client they're working with and when is the termination really a termination of your registration and we think that they should probably have another category."
OMB Watch says people who have terminated their registrations as lobbyists could still be doing the same job, but under other titles, like senior advisor. Researchers say the de-registrations could be an unintended consequence of the Obama Administration's executive order enacted earlier this year which placed restrictions on former lobbyists who wanted to work for the White House. Another restriction limited lobbyists' communications with the White House while the stimulus and TARP funds were being allocated. To see a copy of the report, go to opensecrets.org.
Youth PROMISE Act aims to decrease youth incarceration
In response to what some call a "broken" juvenile justice system, legislation is making its way through Congress that would help teens avoid gangs and incarceration. The Youth PROMISE Act allows communities to form local councils made up of representatives from law enforcement schools, social service groups and faith-based organizations. These councils would develop plans for youth crime prevention and intervention programs for their communities.  FSRN'S Karen Miller has more.