July 1, 2009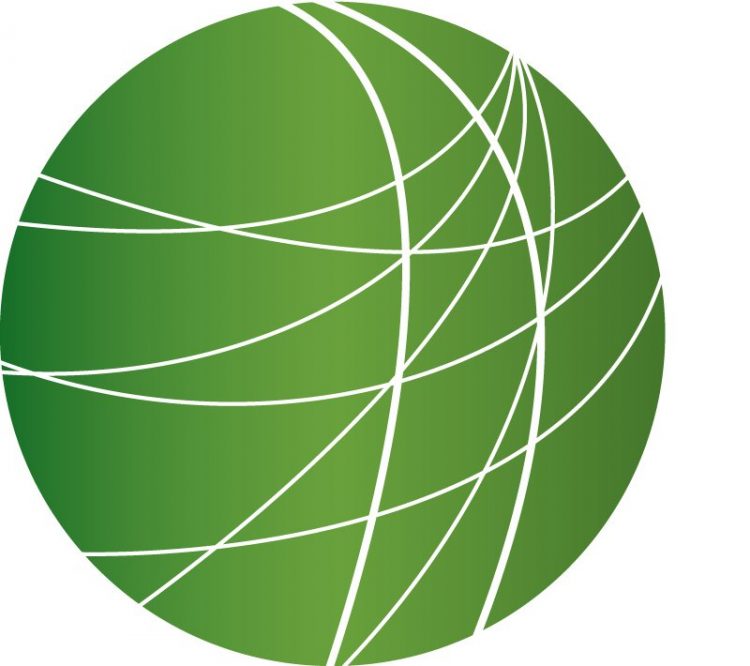 Obama looks for allies on health care reform
Disputed senate race ends in Minnesota following High Court decision
OAS demands Honduras reinstate ousted President Zelaya
Academic All Star Walter Lara faces deportation
World's cyber freedom activists gather in Brazil
HEADLINES
Iran's Mousavi speaks out against "illegitimate" government
In Iran today, presidential challenger Mir Hossein Mousavi journeyed back into the media spotlight, reasserting his claim that the country's new government is "illegitimate."  Mousavi had been keeping a low profile in recent days in the wake of severe government crackdowns on opposition protesters.  Iranian militia leaders have called for an investigation into his involvement in the civil unrest that has followed the elections.  Mousavi released the most recent statements on his website.
Iraq not on track to meet landmine removal treaty requirements
Officials now say a car bomb in the Iraqi city if Kirkuk killed over 30 people and injured nearly 100 more.  The bomb detonated in a busy commercial district in the Northern Iraqi city just hours after US forces completed a withdrawal from the country's cities and towns.
And as conflict continues in the country, the United Nation's Children's Fund, UNICEF, and the UN Development Program are worried the government is not on track to meet it's Ottawa treaty requirements concerning landmine removal.  In a joint report published today, the UN organizations expressed doubts all landmines and cluster bombs – over 20 million in all – will be dismantled by the 2018 deadline.  In fact only 20 square kilometer have been cleared since the treaty was signed last year.  Ban Al-Daeea of UNICEF says since 2003, 8000 people have been killed or injured by landmines in Iraq.
"Two thousand of them are children under 18 years of age. There is also around one million Iraqi children at risk of being injured or killed by those mines since they live in those contaminated areas."
The report calls for further international support to help the Iraqi government move forward with mine removal.
EPA approves California's strict emissions standards
Reversing a Bush Administration decision, the EPA has granted California a waiver under the Clean Art Act to regulate Greenhouse Gas emissions according to its own tougher standards. Kellia Ramares has more.
Under the Clean Air Act, California had always received a waiver to require stricter emissions standards than the federal government.  But that changed last year when the Bush Administration said the state did not demonstrate the "compelling and extraordinary conditions" necessary to justify having its own greenhouse gas emission standards. Current EPA Administrator Lisa Jackson disagrees
"This waiver is consistent with the Clean Air Act as it's been used for the last 40 years. And the waiver supports the prerogative of the 13 states and the District of Columbia who've already opted to follow California's lead."
Practically, the waiver means the state can impose new standards on vehicles beginning this model year, instead of waiting for the federal law to take effect in 2012.  The federal standards will increase every year until 2016, and at that final level, the emissions standards will be nearly identical to California's.  Kellia Ramares FSRN Oakland.
Another gay soldier recommended for discharge under "Don't Ask, Don't Tell"
A military administrative board has ruled that a gay National Guard officer should be discharged from the military.  Lt. Dan Choi is a member of the New York National Guard, a combat veteran, West Point graduate and Arabic translator who has become a poster-child for the movement to end the military's "don't ask, don't tell" policy.  He outed himself in military and national media in March.  Choi won't get a final decision about a discharge for up to a year.  US Defense Secretary Robert Gates said Tuesday the Pentagon is considering ways to make the policy more humane.
Obama Administration introduces Consumer Protection Agency legislation
The Obama administration says a new Consumer Financial Protection Agency will help keep Americans safe from bad lenders.  From Washington, FSRN's Karen Miller has more
Under proposed legislation, the new Consumer Protection Agency would provide a safeguard against deceptive loan practices in the financial industry – things like not verifying information on loan applications and not fully revealing loan terms to customers. The agency would also have the power to investigate a lender and impose fines.  John Irons is with the nonpartisan Economic Policy Institute.  He says in the past, oversight has been spread over many different agencies.
"So this is really an effort to consolidate the regulatory responsibility into one central place and to do so in a way that has its focus on consumers."
But many Republicans and financial industry leaders are crying a foul. They say the new agency would give the government too much power. Again Irons.
"Bankers have been used to cherry picking which agency they wanted to have regulate them.  So this I think is the case were they are going to do things differently and they are afraid of the change."
The new legislation is part of an over-arching Obama Administration plan to overhaul regulatory agencies.  Karen Miller, FSRN, Washington.
Justice Department once again delay release of torture report
The Department of Justice has again delayed the release of a CIA report on interrogations during the Bush Administration. The CIA Inspector General compiled the report because of allegations of detainee torture.  The CIA released a highly-redacted version last year that revealed little to the public. The American Civil Liberties Union sued to release more details from the report.
FEATURES
Obama looks for allies on health care reform
President Obama held another town hall meeting to sell his health reform plan. His lobbying of the American public is intensifying as his coalition of support is crumbling. FSRN's Leigh Ann Caldwell reports.
Disputed senate race ends in Minnesota following High Court decision
After the Minnesota High Court decided in favor of Democrat Al Franken yesterday, Republican Norm Coleman conceded, announcing he was stepping aside.
Minnesota's Governor Tim Pawlenty signed the official election certificate late last night, clearing the way for Al Franken to be seated as US Senator. Both Franken and Coleman spoke to supporters about the lengthy contest and what it meant to them.  FSRN reporter Marty Owings brings us the story.
OAS demands Honduras reinstate ousted President Zelaya
Despite the widespread international rejection of the June 28 military coup that forcibly removed Honduran President Manuel Zelaya from power, de facto President Roberto Michelleti has enforced a 6pm to 6am military curfew on the entire country.
On Wednesday, the Organization of American States, demanded that President Zelaya be reinstated in no more than seventy two hours, threatening to expel Honduras from  its ranks. But in the capital city of Tegucigalpa, Michelleti declared that Zelaya would be detained if he chooses to return to Honduras.
In cities throughout the Central American country, increasing numbers of demonstrations have been organized by citizens who demand Zelaya´s return.  FSRN´s Tim Russo and Luz Ruiz report.
Academic All Star Walter Lara faces deportation
The Pew Hispanic Center calculates that every year there are some 65,000 high school graduates in the US, who can´t go to college because of their immigration status.
Most of these young men and women were brought to the country years ago, by their parents who entered the US as undocumented immigrants. Many of them now face deportation, because of a law that bars these young people from staying in the country after they turn 18.
FSRN has recently been following a few people in this situation, including Walter Lara, who´s been in Washington, DC trying to raise awareness about US immigration laws.
Lara was born in Argentina but he came to the US with his parents when he was three.   He´s an Academic All Star, graduating from high school with a 4.7 GPA and over 1000 hours of community service. Lara says his dream is to study computer animation, and while his legal status has prevented him from entering  a full time university program, he did finish an associates degree at Miami Dade community college.
Lara was recently detained by immigration authorities, and he´s facing deportation on the 6th of July.
World´s cyber freedom activists gather in Brazil
Open Source or Free Software is computer software that is open to be modified, shared and distributed freely.  It is seen as an alternative to copyrighted software, which may contain features to spy on users, and restrict what we can do without our knowledge.
While many of us use the internet and software without thinking much about who created it and how it works, there´s a growing cyber freedom movement that´s raising awareness on these isssues. Mike Fox has more from Porto Alegre, Brazil, where thousands recently gathered for the 10th International Forum on Free Software.