June 4, 2009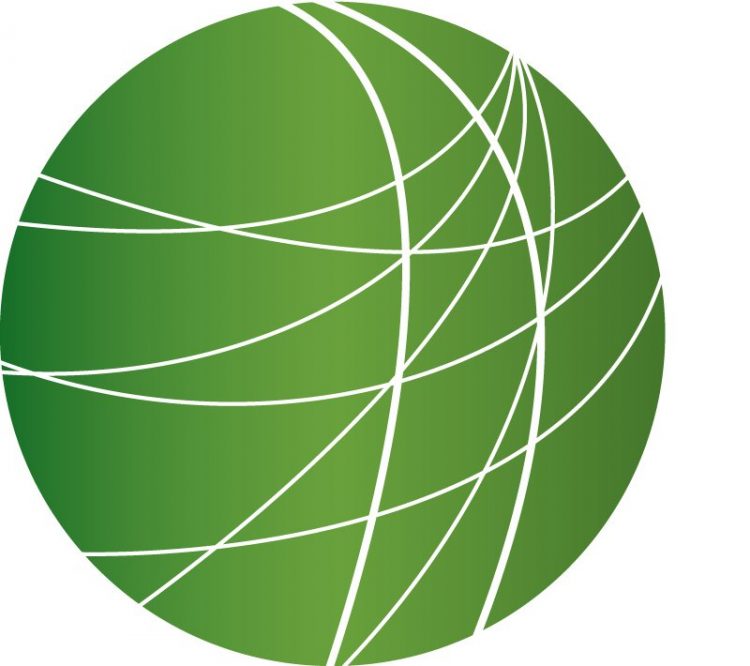 In Cairo speech, Obama seeks fresh start with Muslim world
North Korea takes US journalists to trial
China looks back at Tienanmen massacre
Immigrant rights advocate Walter Staton convicted for littering Arizona desert
Grassroots activists push for immigration reform in Washington, DC.
Senate debates health care reform; FSRN lays out the options
HEADLINES
Hamas and Fatah clashes intensify in the West Bank
Internal Palestinian clashes between Fatah and Hamas in the West Bank are steadily intensifying – threatening any possibility of a unified Palestinian government.  Four Palestinians have been killed in the past day, bring the death toll since Saturday to ten.  FSRN's Ghassan Bannoura reports:
Reporter:
Today's clashes in the northern West Bank city of Qalqilia started early in the morning and continued until midday. The gunfight erupted after Hamas fighters opened fire at a vehicle that belongs to Palestinian security forces – killing one, officials reported.   The security forces THEN surrounded a building where three Hamas militants took cover. Witnesses said security forces stormed the building after heavy exchange of fire and found the three fighters dead.  On Saturday Hamas fighters clashed with the Fatah leaving two fighters, a civilian, and three security officers dead.  Faouzi Barhum, a spokesperson of Hamas in Gaza, sees the recent violence as another obstacle in unity talks.
"Because of this crime, the Hamas movement is now seriously studying the possibility of suspending talks with Fatah."
The Fatah-controlled government in Ramallah announced earlier this week that all weapons should be collected to restore law and order.  Dr. Sahar Qawasmah is a Fatah legislator in the West Bank.
"We believe in the authority of the law, and everyone should abide by it.  We also believe that the internal dialog will be the only way to dismantle all obstacles facing our national unity."
Despite repeated attempts over the past months to form a unified Palestinian government, an agreement between Fatah and Hamas has not been reached.  Ghassan Bannoura.  FSRN.  Bethlehem.
Ban on Cuba lifted by the OAS
After 47 years, the Organization of American States has lifted a ban that will allow Cuba to enter back into its ranks of member countries.  The US ultimately did not oppose lifting the ban.  However according to the AP, the US is the only country in the region that has no diplomatic relations with Cuba, after El Salvador reestablished relations with the country earlier this week.
EU elections open
The European Union's parliamentary elections opened today in Britain and the Netherlands.  In the wake of the economic crisis, conservative parties are expected to make gains.  Other members of the Union will have their turn at the polls over the next few days.   FSRN reporter Dilletta Varlese in Italy has the details.
Reporter:
The European Union was designed to be an example and insurance of democracy and economical growth for all its members.  The European Parliament – a legislative body comprised of 736 seats, divided among the 27 member nations – makes decisions that govern the Union's policies, and ultimately affect the lives of all Europeans.  But past low voter turnouts suggest citizens do not feel a political connection to the EU.   And despite the current financial crisis, voter turnout is expected to be low once again.  ITALY will have it's turn voting in the EU elections on the 6th and 7th of June.  Results will be available by end of the weekend.  For FSRN, Diletta Varlese, Brescia, Italy.

New Hampshire legalizes same sex marriage
Last night the governor of New Hampshire signed legislation making same-sex marriage legal.  The state becomes the sixth in the country to do.  The law will go into effect on January 1st, 2010.
Telecom immunity upheld by federal judge
A federal judge in California has dismissed several lawsuits filed against Telecom companies that colluded with the government in the illegal wiretapping of US citizens.   The judge upheld a decision by former-Attorney General Michael Mukasey, saying the suits were covered under the FISA amendment act, which granted prosecutorial immunity to the companies.  The ACLU and the Electronic Frontier Foundations say they will appeal the decision, arguing that FISA is unconstitutional.
Texas immigration detainee allegedly beaten and transferred following meeting with Amnesty International
And finally, an update to a story FSRN has been following about a hunger strike at a Texas Immigration detention center… Human rights groups say they are concerned about an immigrant detainee who was suddenly moved to Louisiana for deportation yesterday.  His tranfer comes after he spoke with representatives of Amnesty International at the Texas detention center where he was leading the hunger strike.  FSRN's Ansel Herz reports.
Reporter:
39-year-old Rama Carty has lived in the United States since he was 15-months-old.  He was born in the Democratic Republic of Congo.  He has never been to Haiti, where his parents are from, but he is scheduled to be deported there in one week.  For the past month Carty has helped lead a hunger strike at the Port Isabel Detention Center near Brownsville, Texas.  After speaking with Amnesty International staff earlier this week, Carty was woken up Wednesday by prison guards and informed he was going to be transferred.  Sarnata Reynolds is the Refugee Program Director at Amnesty International USA describes what followed.

"We were told by other immigrants in the detention facility that an altercation took place and that there was a use of force by the immigration guards.  His early morning transfer after he had spoken to us seemed to have a chilling effect on the immigrants that we spoke to that day.  There was a lot of fear that he had been moved and transferred quickly because he had spoken to us."

Community activists who spoke to detainees in the facility say Rama Carty was threatened, beaten and removed for speaking out about the conditions inside. Anayanse Garza with the Southwest Workers Union told FSRN she is worried about escalating repression of other protesting detainees inside the Port Isabel Detention Center.  Ansel Herz, FSRN, Austin.
FEATURES
In Cairo speech, Obama seeks fresh start with Muslim world
In an eagerly anticipated speech broadcast around the world, US President Barak Obama spoke in Cairo today.   Aya Batrawy reports

North Korea takes US journalists to trial
The trial of American journalists Euna Lee and Laura Ling began today in North Korea. In advance of the trial, vigils for their release were held in nine cities across the US. Africa Jones reports from San Francisco.

China looks back at Tiananmen massacre
Chinese authorities blanketed Beijing´s Tiananmen square with police officers today and prevented most journalists from filming at the site, as the world commemorates the 20th anniversary of the Tiananmen massacre.
Thousands died in 1989 as government troops cracked down on pro-democracy demonstrations.  But the incident is such a taboo in China, that it wasn´t mentioned by any of the local papers.
There were no protests reported on the mainland, although some 150,000 people did hold a vigil in the autonomous city of Hong Kong.
In part two of our series on the Tiananmen anniversary, Daniel Bastaar brings us the voices of today´s China, as it looks back on one of its modern tragedies.
Immigrant rights advocate Walter Staton convicted for littering Arizona desert
A federal jury in Tucson, Arizona has convicted No More Death volunteer Walter Staton for "knowingly littering" when he placed gallon jugs of water along heavily traveled migrant trails.
Thousands of migrants have died along the US Mexico border since the 1990s when border enforcement policies shifted migration corridors to increasingly remote locations like the Buenos Aires Wildlife Refuge in Southwest Arizona.
Amanda Shauger observed Staton´s two-day trial and files this report.
Grassroots activists push for immigration reform in Washington, DC
Grassroots activists from around the country are meeting in Washington DC to discuss a comprehensive plan for immigration reform.
They say they will pressure President Obama and Congress to draft new immigration laws this year. FSRN´s Karen Miller reports.
Senate debates health care reform; FSRN lays out the options
The US Senate is getting closer to revealing legislation to reform health care.
Although details on the plans have not been finalized, a Massachusetts-type health plan of universal coverage is a possible model.
Meanwhile, advocates for a government-run single payer system continue to work to make their concerns heard. FSRN's Leigh Ann Caldwell walks us through what this all means for health consumers.