February 13, 2009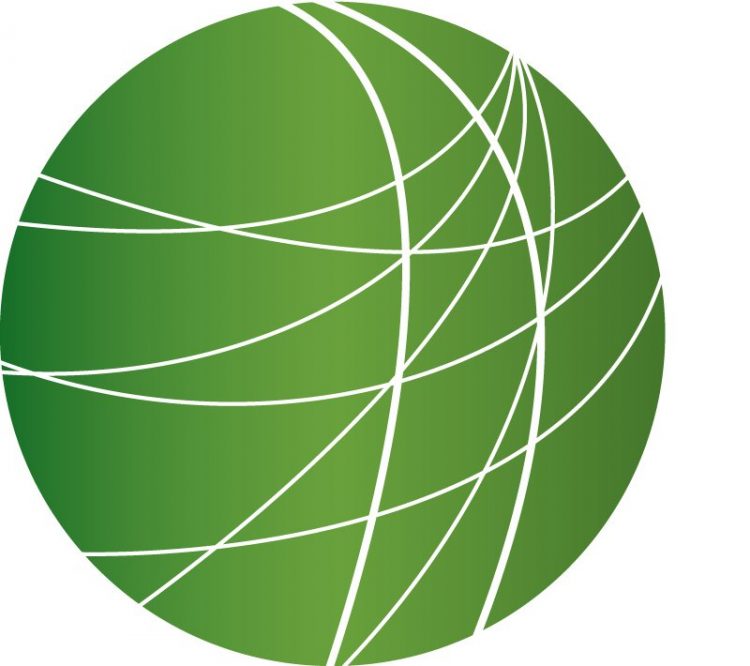 Who benefits from broadband stimulus?
Critics say more money needed in stimulus
Israel attacks Gaza ahead of expected ceasefire
Cholera gripping Zimbabwe
HEADLINES
Mass Economic Protests Hit Rome
Dissatisfaction with the state of the economy is rampant in Europe.  The most recent country to fall victim to angry public sentiment is Italy.  Today 700-thousand protesters descended on Rome.  Federico Mastrogiovanni has more.
Workers organized by Italy's largest and most important union, the CGIL, blocked traffic in the capital today.  Protesters believe the public is paying for the financial crisis. The general secretary of the CGIL, Guglielmo Epifani is convinced the striking workers will succeed in forcing the government to make to changes to its economic policies.
"Adesso bisogna salvare l'occupazione, non mandare via nessuno dai posti di lavoro, evitare che chiudano le aziende. Perché questa crisi può segnare in peggio il sistema produttivo internazionale e italiano. Un'azienda che chiude con questa crisi non si rialza più."
"Now it is necessary to save JOBS. No one no one should be laid off and no companies should close.  Because this ECONOMIC crisis can affect the international and Italian system of production.  Companies that close during this crisis will not rise again."
Many of the protesters are also calling on Prime Minister Silvio Berlusconi to stop what they call an attack on the Italian Constitution.  Berlusconi is attempting to transfer more power to the central government.  For Free Speech Radio News, I'm Federico Mastrogiovanni in Rome.
Suicide Bomb Attacks Continue on Shiite Pilgrims in Iraq
A female suicide bomber in Iraq killed nearly 40 women and children today as they made the annual Shiite pilgrimage to Karbala to mark the death of the grandson of the Prophet Mohammed.  This is the most deadly bombing in Iraq so far this year.  And the third day in a row of attacks against the Shiite Pilgrims.
Indian Police Arrest Fundamentalists Ahead of Valentines Day
Indian police have detained more than one hundred people in the southern state of Karnataka, for fear of violence on Valentine's Day. Some fundamentalist groups in the state have threatened to disrupt the celebrations.  Bismillah Geelani reports.
Valentine's Day celebrations have always been a low-key affair in India. But this year, the occasion has grabbed the attention of the entire nation. The reason is a threat issued by the Hindu right wing group Shri Ram Sena.  The group says they will force any men and women who display affection in public to get married.  They say such public displays are an affront to Indian culture.  The fundamentalists have been known to use violence in the past.  The threat has evoked severe criticism and many are preparing to defy what they say is moral policing by the religious group.  With battle lines drawn between the two sides, the authorities see a threat to law and order.  Besides detaining nearly 150 conservative activists, thousands of police have been deployed in Bangalore to ensure peaceful celebrations.  For FSRN, this is Bismillah Geelani from New Delhi.

House Members Ask for Investigation into AZ Sheriff Joe Arpaio
Members of the US House, led by Judiciary Committee Chair John Conyers, are calling on the Justice Department to investigate Arizona Sheriff Joe Arpaio.  Arpaio is accused of repeatedly disregarding the rights of Hispanic community members.  In a letter sent to Attorney General Eric Holder and Homeland Security secretary Janet Napolitano, Congress members said Latinos in the Phoenix area feel under siege.  Arpaio has been widely accused of racial profiling and managing prisons with substandard humanitarian conditions.
Delay in FEMA Aid to Gulf Coast Prompts Congressional Inquiry
A US House committee met today with FEMA officials to discuss how to better rebuild Gulf-coast cities damaged by storms.  But as Sam Greenspan reports, the government is still a long way away from making decisive changes in FEMA's operations.
In a fact-finding session, Congress and heads of FEMA met to create new channels of communication between lawmakers and disaster assistance.  Republican Congressman Anh Joseph Cao of Louisiana says there are no decisive decisions for a new course of action.  But he is optimistic that with renewed communication that began today, rebuilding efforts could be better managed.
"I believe we came up with several proposals that were quite attractive… And then I believe that our objective is to again start conversation to get the parties together to get them to sit down to work, I think we achieved that goal."
How these conversations eventually affect FEMA policy will have direct implications for Gulf citizens still trying to get back on their feet.  As of earlier this month, FEMA had denied aid to almost 650,000—roughly 89%—of applications from victims of Hurricane Ike in Galveston.  The Obama Administration still has not appointed a new FEMA director.  For FSRN, I'm Sam Greenspan in Washington, DC.
Hampshire College Divests Companies Involved in the Israeli Occupation of Palestine
Students at Hampshire College in Massachusetts today RALLIED TO celebrate the school's decision to divest from companies involved in the Israeli occupation of Palestine. The action makes Hampshire the first college to do so. Melinda Tuhus reports.
The action was prompted by the campus group, Students for Justice in Palestine, which ran a two-year campaign focused on United Technologies, Motorola, Caterpillar, ITT, Terex and General Electric.
After the board of trustees decided to sell the mutual fund containing these six companies and more than 200 others, officials issued a statement that its investment committee had voted to do so "without reference to any country or political movement." It said all 200-plus companies engaged in business practices that violate the college's policy on socially responsible investments. Student spokesman Brian Van Slyke said today's rally was to make clear that the divestment WAS focused on Israel's occupation of Palestine. In addition to those six companies, he said:
"We also identified 14 other ones that the college actually asked us to identify so we didn't re-invest in the occupation, which goes to show you that this was about the occupation. And then, literally days before the decision was reached to divest they started to do this research on the other 200 companies to de-politicize the issue."
Van Slyke said that may have been prompted by the threat of a pro-Israel boycott the college.  For FSRN, I'm Melinda Tuhus in New Haven, CT.
FEATURES
Who benefits from broadband stimulus?
After weeks of wrangling, lawmakers on Capitol Hill are attempting to get the economic stimulus package to President Obama's desk by President's Day. Some $7 billion is slated for broadband expansion in rural and poor communities. As FSRN's Karen Miller reports, critics want to make sure that $7 billion actually builds broadband infrastructure instead of giving the big telecoms more access to government money.
Critics say more money needed in stimulus
So what does the final stimulus version look like? $789 billion sounds like a lot of money – but some economists say it's not nearly enough to deal with the crisis. Dean Baker is the co-director of the Center for Economic and Policy Research in DC, he spoke with KPFK's Sonali Kolhatkar this morning, and points out some of what might be missing from the stimulus.
Israel attacks Gaza ahead of expected ceasefire
Israeli soldiers shot dead a 14 year-old teen in the West Bank. Soldiers fired at the Palestinian youth during a violent protest in Hebron after identifying him as the leader of a group of teenagers throwing rocks at Israeli soldiers. Meanwhile, an Israeli aerial drone struck Gaza today, claiming one life and wounding at least one other near the border with Egypt, just days ahead of an expected ceasefire. Israel claims the attack targeted militants that were planning to strike first. The fresh pair of Israeli attacks occurs in the backdrop of a severe humanitarian crisis in Gaza. Rami Almeghari has more.
Cholera gripping Zimbabwe
Zimbabwe's rainy season will likely compound the country's cholera epidemic. The water-borne disease has claimed more than 3,500 lives in the southern African country in just six months. Water and sanitation services have all but collapsed due to Zimbabwe's economic and political crisis – creating conditions in which this deadly, but entirely treatable disease has spread. Davidson Makanga reports from neighboring South Africa.
The perils of Operation Tijuana
The results of a major Mexican military offensive indicate an unprecedented number of drug and arms seizures, and a record number of high-ranking drug lord detentions. Dubbed Operation Tijuana, the strategy seeks to eliminate the drug trade in Mexico's northern border with the United States. But two years into it, violent murders are at a record high, journalists are being intimidated by authorities and human rights abuses are getting harder and harder to document. FSRN's Victoria Martinez reports from Tijuana.