December 18, 2009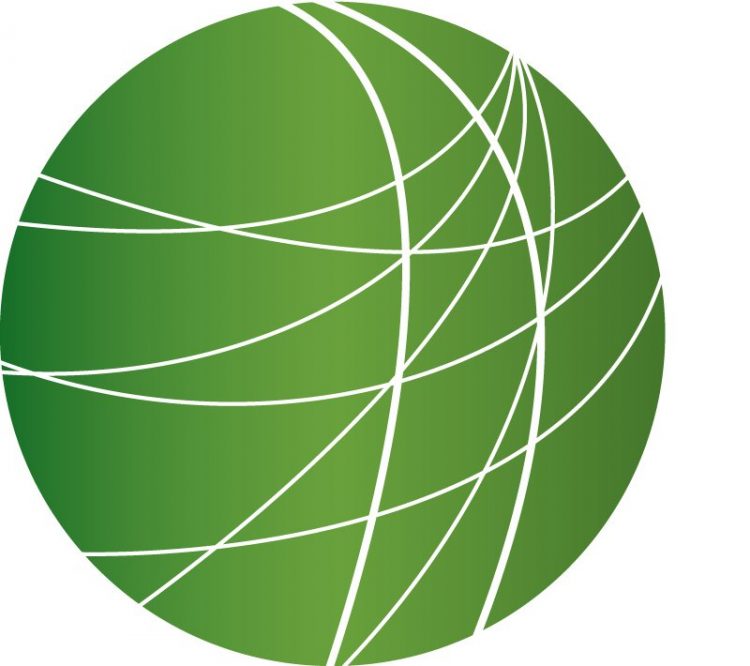 Delegates scramble to reach agreement on final day of climate talks
Connection between climate change and gender explored in Copenhagen
Residents in Oaxaca meet water crisis with innovative solutions
US and Russia near deal on nuclear weapons
HEADLINES
Western Sahara hunger striker allowed to return home
A Western Sahara activist is on her way back home today, after more than a month on hunger strike.  After receiving a human rights award in the US, Aminatou Haidar [attempted to reenter Western Sahara, a disputed territory controlled by Morocco.  But the Moroccan government confiscated her passport and denied her entry.  Haidar is part of a Western Sahara movement for self-determination.
Stuck at an airport on the Spanish Canary Islands, she began her hunger strike.  Before boarding a plane for Western Sahara, Haidar told reporters, "This is a triumph for international law, for human rights, for international justice and for the cause."  She says she will end her strike when she arrives home.
UK court blocks British Airway crew strike
A court in the UK has blocked an announced strike by British Airways cabin crews, saying the union vote to strike was illegal because it included former British Airways employees.  The workers intended to strike for two weeks over the December holidays, grounding planes and potentially affecting a million travelers.  The Unite union says it will reschedule a strike vote, which could allow a walkout at the beginning of 2010.
Gazans defy an Egyptian underground wall construction
Today militants on the Gaza side of the border with Egypt opened fire on Egyptian construction workers.  No injuries were reported, but the incident demonstrates the growing tensions between the two sides as initial speculation about underground border wall construction by Egypt is confirmed.  FSRN's Rami Almeghari has more.

The wall is allegedly intended to shut off underground tunnels that connect Egypt with Gaza, in an attempt to prevent smuggling of goods and commodities into the coastal territory.
The Egyptian government denies reports that the wall is being built.  But Palestinian sources in Gaza confirm that large machines have been brought to the border.  On Thursday, the Hamas-linked Shehab News Agency posted an image of the machinery.
And the International Middle East Media Center reports that the UN Relief Agency's Karen AbuZayd confirmed construction of the wall at a speech in Cairo.  She also said the US is financially backing the project.
Gaza's borders have been closed by Israel for more than 2 years.  As a result, the UN estimates that underground tunnels make up 60 percent of economic activity for Gaza's 1.5 million residents.  Rami Almeghari.  Free Speech Radio News.  Gaza.
Capital Punishment sentences lowest since 1970s
A new report shows 2009 saw more executions than last year, even as jurors handed down fewer death sentences.  Renee Feltz has more:
The Death Penalty Information Center's 2009 report shows jurors handed down fewer death sentences this year than in any since the punishment was reinstated in 1976.
Even so, more inmates were executed this year than last.  The increase follows a backlog from 2008, when many states imposed a moratorium while waiting for the Supreme Court to determine if lethal injection was cruel and unusual.
The high cost of the death penalty led New Mexico to abolish executions.  In 2009, Colorado, Montana, Maryland, Kansas and Connecticut all considered bills to end or restrict capital punishment.  The report also noted that nine men who had been sentenced to death were exonerated and freed over the past year.  Renee Feltz, FSRN.
30th anniversary of Convention to End Discrimination against Women
Today is the 30th anniversary of the UN's adoption of CEDAW, the Convention on the Elimination of All Forms of Discrimination against Women.  186 countries have ratified CEDAW, but the United States still has not.  Andrew Stelzer has more.
The so-called 'bill of rights for women' compels participating countries to protect women against discrimination, incorporate principals of equality into their legal system and abolish laws which stand in the way.  Although not perfect, the successes of the UN treaty have often come when activists or judges use it as leverage to defend their positions during a legal battle.  The US is one of 7 countries that have not yet ratified CEDAW.
Krishanti Dharmaraj is the co-founder of the Women's Institute for Leadership Development for Human Rights, a group that lobbied the US government for years to ratify the convention.
"What CEDAW would actually do is improve existing standards within the United States for women.  Such as, women having, people having, actually, parental leave.  It would look at pay equity for women, equity in the workplace.  Ability to access mortgages and loans"
Frustrated with the lack of progress, the city of San Francisco signed onto CEDAW in 1998.  Since then, its been used in the government to push for the hiring of more women, the creation programs for young women in the juvenile justice system, and making it easier for street artists with childcare responsibilities to sell their wares.  Andrew Stelzer FSRN, San Francisco.
FEATURES
Delegates scramble to reach agreement on final day of climate talks
Determined not to go home empty-handed, world leaders have reportedly agreed to stay overnight in Copenhagen to continue the climate change negotiation.
A central part of that final negotiation is President Obama's demand that developing countries agree to participate in an emissions reporting and verification mechanism. Obama spoke earlier today, in a much-anticipated speech.
"We know the fault lines because we've been imprisoned by them for years.  These international discussions have essentially taken place now for almost two decades, and we have very little to show for it other than an increased acceleration of the climate change phenomenon.  The time for talk is over.  This is the bottom line:  We can embrace this accord, take a substantial step forward, continue to refine it and build upon its foundation.  We can do that, and everyone who is in this room will be part of a historic endeavor — one that makes life better for our children and our grandchildren."
Obama reiterated the US bottom line on cuts – which he has described as a "realistic" reduction, cutting emissions by 17 percent by 2020, and by more than 80 percent by 2050. After the speech, many environmentalists criticized Obama's hard line.  FSRN'S Jenny Johnson has more from the Bella Center, in Copenhagen.
And this breaking news from Jenny Johnson inside the Bella Center: negotiators say they've reached an agreement and details are forthcoming. FSRN will continue to watch this story and bring you more developments next week.
Connection between climate change and gender explored in Copenhagen
One of the topics being discussed in Copenhagen is the connection between gender and climate change. Experts are hoping to develop programs and policies that recognize the distinct impact climate change has on women, as well as solutions women can bring to the table. FSRN's Diletta Varlese has more.
Residents in Oaxaca meet water crisis with innovative solutions
One important environmental issue that has received scant attention in Copenhagen is that of access to  – and use of – clean water resources. Water-borne illnesses are a leading cause of death – killing more than 2 million people worldwide each year, according to the World Health Organization. Continued population growth has also strained the capacity of fresh water reserves to replenish themselves, but water conservationists say shrinking water supplies have more to do with how we use and distribute the vital resource. FSRN'S Shannon Young takes a look at how some individuals are using household-level solutions to deal with the water crisis in Oaxaca, Mexico.
US and Russia near deal on nuclear weapons
There's another high-stakes negotiation happening on the sidelines in Copenhagen: Barack Obama and Russian President Dmitri Medvedev are getting close to a deal on nuclear weapons. It's been two weeks since the Strategic Arms Reduction Treaty (START) expired, which has guided bilateral disarmament since 1991. FSRN'S Tanya Snyder reports.
Pressure mounts on Pakistan President Zardari after court ends immunity to corruption charges
Earlier today in northwestern Pakistan a car bomb exploded near a mosque inside a police compound killing 10 people and injuring an estimated 25. Most of the victims were police leaving the mosque after prayers. It's the second bombing against a mosque used by security forces in the last two weeks.
Meanwhile, this week, Pakistan's supreme court struck down an amnesty deal that would have kept thousands of politicians, including President Asif Ali Zardari, immune from corruption charges. The decision has ramped up pressure on Zardari  – and opposition leaders have called for him to step down.
Joining us to discuss the events is Arif Rafiq. He's the editor of The Pakistan Policy Blog. His November article, "Zardari in the Crosshairs" on ForeignPolicy.com can be read here.