May 8, 2009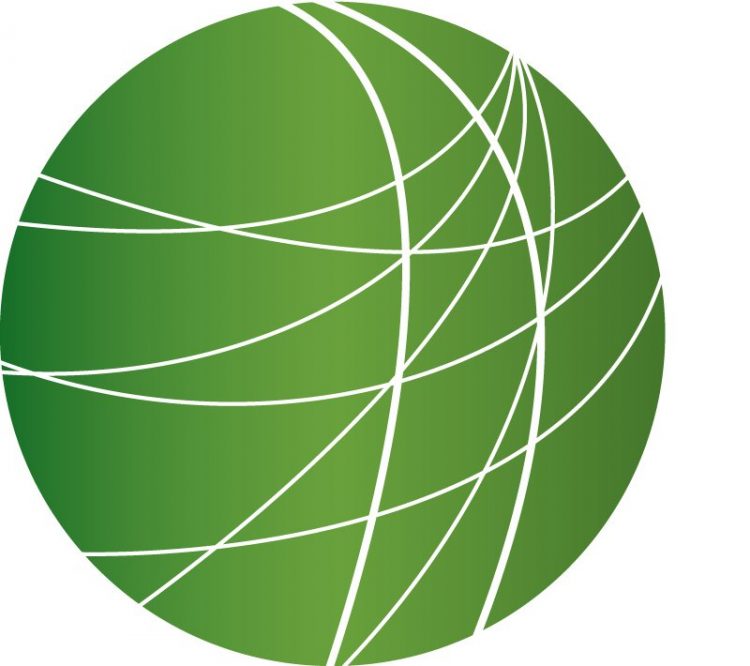 Some Congress members angry over budget cuts
New unemployment figures better than anticipated
Remittances slowing down as migrant workers lose jobs
75th anniversary of history ILWU strike
HEADLINES
Pakistan wages all-out offensive against Taliban
The Pakistan military launched a full-scale attack on Taliban forces in the Swat region today.  The government says over 100 militants have been killed so far, in addition to several of the country's soldiers.  The UN's refugee agency says the roads out of the war zone are packed as 300-thousand civilians continue to flee.  UNICEF Spoksewoman Miranda Eeles:
"The majority of those worst-affected are children, who have witnessed violence, experienced displacement and faced interruptions to education and health services. The displaced people have minimal resources and require safe water, clothing, food, shelter and health care."
Nearly 100-thousand refugees are staying at camps maintained by international aid organizations.
Italy changes immigration policy, ignores asylum seekers
The Italian government has sent 227 immigrants back to Libya without processing or even allowing them to touch Italian soil, marking a shift in policy that has human rights groups concerned.   FSRN'S Diletta Varlese reports.
Earlier this week, officials found the immigrants crossing the Mediterranean sea and heading to Sicily.  The immigrants remained on the water while Italy and Libya argued over who should take them.  Finally Italian Interior Minister Roberto Maroni convinced Libya to take the group back, in accordance with an agreement signed by the two countries in February. This is the first time the Italian government has rejected immigrants in this manner.  The move violates the UN Refugee Commission's regulations for handling asylum seekers.  Often those crossing from Northern Africa are people escaping war and looking for humanitarian protection.  In past years, immigration centers in Sicily received and screened the new arrivals.  The UN Refugee Commission also criticizes Italy's decision because Libya has not signed the Geneva convention on human rights and has no proper structure to support asylum seekers. Diletta Varlese.  FSRN.  Brescia, Italy
Colombia arrests more soldiers in "false positive" scandal
Arrests of Colombian soldiers alleged to have killed civilians and passed them off as criminals continue this week.  The so-called "false positive scandal" broke last September when journalists discovered that the army had executed 11 young men in the city of Ocaña, and registered them as members of paramilitary groups.   From Bogota, Manuel Rueda has the latest.
The most recent soldiers arrested allegedly killed young men and passed them off as members of drug trafficking gangs in order to gain promotions and vacation time.   The Colombian army has fought an un-official war against opposition groups and drug traffickers for over three decades, and President Uribe´s government demands that soldiers show concrete results before they are allowed promotions and benefits.  Analysts say Uribe´s policies have helped to improve security in parts of the country. But his opponents say it's come at the expense of human rights. Former President Andrés Pastrana recently spoke out against the latest army scandal.
"We call this a false positive here, but anywhere else in the world, this would be called a state crime"
Uribe initially purged the army of twenty officers, vying to bring these practices to a close.  Over the past six months, prosecutors have launched investigations of some 900 members of the Colombian military.  These cases allegedly occurred between 2005 and early 2008. The government admitted that another false positive killing happened as recently as December.  Manuel Rueda. FSRN. Colombia.
Company acquitted of poising Libby, Montana with asbestos
A vermiculite mining company accused of knowingly exposing the residents of Libby, Montana to asbestos is off the hook.  Today a federal judge acquitted the W.R. Grace & Company and its executives.  Attorneys for the town's residents argued that 225 people have died from asbestos exposure.  One resident who lost both her parents to lung disease told the AP, W.R. Grace "has gotten away with murder."
Santa Barbara wildfire still burning out of control
A wildfire near Santa Barbara, California is continuing to grow stronger, threatening the lives of emergency personnel and thousands of homes.  Today firefighters struggled to fight the 5-mile line of flame.  But the fire is only 10 percent contained.  20-thousand residents have been evacuated from the area.
3.5 million kids under the age of 5 face hunger in the US
A new study estimates that 3.5 million children under the age of five may face hunger in the U.S. Malcolm Glover in Little Rock, Arkansas has the details.
The study by the nonprofit advocacy group Feeding America, which runs food banks across the country, was funded by the Con Agra Foods Foundation and relies on data from the U.S. census bureau and the agriculture department.  According to the study's findings, in 11 states more than 20 percent of children under 5 are at risk of going hungry. Louisiana has the highest rate, followed by North Carolina, and a host of other states including Ohio, Texas, New Mexico, South Carolina, and Arkansas.  Laura Rhea is the president of the Arkansas Rice depot, which distributed Six and a half million pounds of food to pantries across the state in 2008.
"We provide food to public schools all across Arkansas and we are getting calls almost daily from new schools who are saying we're noticing more and more children who are coming to school hungry because they have had little or nothing to eat."
Rhea says when the school year ends and children are left without the safety net of the Food for Kids Program, combating hunger will get even harder.  The number of hungry kids in the US could currently be even higher, because data from the recession still isn't available.  Malcolm Glover.  FSRN.  Little Rock.
US Soldier convicted of murdering Iraqi girl; family calls for death penalty
And finally today, relatives of a slain Iraqi girl called on a Kentucky court to sentence her murderer to death.  Yesterday the court convicted US Army Private Steven Green of raping and murdering the girl in 2006, while he was stationed in the country.  A sentencing is expected on Monday.
FEATURES
Some Congress members angry over budget cuts
Let the showdown begin. Some Congress members are fuming over President Obama's proposed spending cuts in the budget. Nevertheless, those reductions are tiny compared to significant increases in other areas. FSRN's Tanya Snyder brings us the numbers – and what they say about the Administration's priorities.
New unemployment figures better than anticipated
Unemployment figures for April were released today, and the numbers are better than what some economists anticipated. The market shed 539,000 jobs in April, bringing the unemployment rate to 8.9 percent, that's up from 8.5 the previous month. Despite that percentage rising, and despite the fact that the unemployment rate is the highest it's been since 1983, keep in mind that nearly 700,000 jobs were lost in March. To be exact, the number of people who lost their jobs in March was originally estimated at 663,000 – but it was corrected to 699,000. Making the estimated 539,000 jobs lost in April sound a little better. Aura Bogad speaks with economist and Director of UCLA's Institute for Research on Labor and Employment Chris Tilly about the numbers.
Remittances slowing down as migrant workers lose jobs
One measurement often overlooked in this financial crisis is the money that is sent – or not sent – home from Latin American migrants working in the U.S. A new study indicates that financial hardships will result in migrant workers sending $5 billion less than last year to support their families south of the border.  FSRN's Sam Greenspan reports.
75th anniversary of history ILWU strike
Tomorrow marks the 75th anniversary of a pivotal strike that changed the trajectory of the labor movement in the US. In 1934, ports along the west coast came to a standstill, as dockworkers walked off the job, demanding safer working conditions and an end to discriminatory hiring practices. As Africa Jones reports, the struggles of the International Longshore and Warehouse Union opened up new possibilities for all unions in the country.

West Bank demonstrators say they were attacked by IDF
Scores of Palestinians, Israelis and international activists participated in non-violent actions in the West Bank, calling for an end to the Occupation. As FSRN's Ghassan Bannoura reports, some demonstrators say they were attacked by Israeli Defense Forces.