July 15, 2009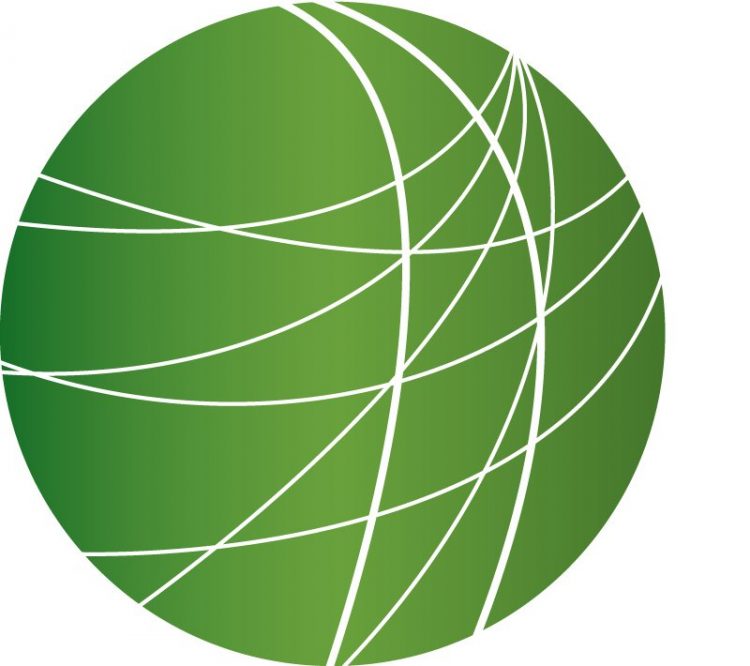 US Supreme Court Justice nominee Sotomayor faces third day of confirmation hearings
Legal expert Bill Quigley discusses Sotomayor's possible impact on Supreme Court
Congress takes one more step towards health care reform
Supporters of deposed President protest outside US embassy in Honduras
HEADLINES
Niger authorities use tear gas and batons to disperse women's protest
Police in the West African state of Niger have used tear gas and batons to break up a women-led demonstration protesting President Mamadou Tandja's plans to illegally extend his stay in office. Sam Olukoya reports from neighboring Nigeria.
Reporter:
The demonstration was part of a growing opposition against President Mamadou Tandja's desperate attempts to increase the number of terms he is allowed to serve.   Currently, presidents can serve two five-year terms under the country's constitution.
Recently Tandja dissolved a constitutional court after it ruled against a government-backed referendum that would have change the constitution to extend his tenure by another term.  In the face of growing opposition within Niger, the president has assumed emergency powers and dissolved parliament.
The United States and many countries in Europe and West Africa – including Nigeria – have expressed concern about President Tandja's bid to remain in power.  Sam Olukoya, FSRN. Lagos.

Israeli soldiers admit to use of excessive force in Gaza
Several Israeli soldiers say that Israel used excessive force in their invasion of Gaza in January.  In a report released by the group Breaking the Silence, the soldiers claim they often used civilians as human shields and fired phosphorous weapons in populated areas.  The report also said the Israeli military took a liberal interpretation of when soldiers should use their firearms – employing a "shoot first" strategy.
Major upswing in cartel violence in Mexico following high-level arrest
The arrest of a high-ranking Mexican drug cartel leader has unleashed a series of violent reprisal attacks over the past 4 days. FSRN's Shannon Young has the details from Mexico.
Reporter:
The wave of attacks began on Saturday, just after the arrest of a top figure from the La Familia cartel. Police patrols and buildings have since been on the receiving end of high caliber rifle fire and fragmentation grenades. The violence has been over-the-top, even by Mexican Drug War standards.
Mexico City newspaper El Universal reports that the death toll from drug-related violence on Tuesday, making it the deadliest single day on record this year.". Mexico's Drug War has claimed over 3600 lives since the beginning of the year and more than 11,000 since President Felipe Calderon took office. Shannon Young, FSRN, Oaxaca.
Iranian plane crashes; all aboard assumed dead
A plane en route from Iran to Armenia crashed this morning killing all aboard – believed to be nearly 170 people.   The Iranian-owned Caspian Airlines flight went down in the northwestern part of the country.
Officials want to jam cell phone signals in prisons
In an effort to curb the growing problem of contraband cell phones, prison officials are looking to do something the FCC says is illegal… jam phone signals.  Recently Republican Senator Kay Bailey Hutchinson of Texas sponsored legislation that would allow correctional facilities to use current technology to jam the lines.  At a hearing today, the Senate examined the issue.  FSRN's Karen Miller has more.
Reporter:
A 1934 communications law bars interfering with radio signals.  That law has been applied to cell phone transmissions as well.  But now 25 prison systems across the country have signed a petition asking that the law be changed.  Gary Maynard from the Maryland Department of Public Safety told Senators the ability to jam phone lines is an issue of public safety.
"Victims, witnesses and public officials are being threatened harassed and even killed by prisoners who have access to cell phones."
But others say the opposite is true. Richard Mirgon is with the Association of Public-Safety Communications Officials.
"We believe that puts our public safety radio systems at significant risk for interference and that puts the lives of first responders at risk."
In addition, consumer groups argue that legitimate phone use by the public could be inadvertently affected.  And nine public interest groups have sent a letter to the committee to voice their opposition to the legislation.  Karen Miller, FSRN, Washington.
Monsanto getting back into the GM wheat business
The Monsanto Corporation is reviving its attempts to bioengineer wheat – a half-decade after abandoning previous efforts in a storm of controversy. FSRN's Kellia Ramares has more:
Reporter:
Monsanto, developer of genetically modified corn, soybeans and cotton, has purchased a small Montana-based producer of wheat germplasm.  The biotech-corporation says its goal is to develop a more drought-tolerant, higher-yielding spring wheat seed.
The move comes 5 years after Monsanto abandoned its attempt to develop "Round-Up Ready" wheat.  Farmers complained that the herbicide tolerant strain was not needed and that their export markets in Japan and Europe would refuse bioengineered crop.
But despite continued international resistance to genetically modified foods, the wheat industry has recently asked Monsanto and its rivals to develop better seeds.  The company says it will take 8 to 10 years to bring its transgenic wheat to market. There is currently no GMO wheat commercially available.  Kellia Ramares, Free Speech Radio News.

US won't use evidence obtained through torture against Mohammed Jawad (web extra)
The US government says it will no longer rely on evidence obtained through torture in the habeas corpus case of Mohamed Jawad.  Jawad is an Afghan national who some claim was 12 years old when he was arrested in 2002.  He's been held in Guantanamo since.  The ACLU says without the evidence gained through torture and coercion, the US government does not have a case against the young man.   His lawyers argue he should be immediately sent home to Afghanistan.
FEATURES
US Supreme Court Justice nominee Sotomayor faces third day of confirmation hearings
On her third day of confirmation hearings to be a Supreme Court Justice, Judge Sonia Sotomayor appeared more relaxed and animated in her responses to questions by Senators. The lengthy hearing has revealed little of Sotomayor's personal beliefs on guns and abortion as her answers were limited to the confines of current law. FSRN's Leigh Ann Caldwell brings us the latest from Washington, D.C.
Legal expert Bill Quigley discusses Sotomayor´s possible impact on Supreme Court
Many political analysts say Judge Sonia Sotomayor´s appointment to the Supreme Court is likely to be confirmed by the Democratic majority in the Senate.
So how would her confirmation influence US laws and politics?
FSRN spoke with Bill Quigley, the legal director at the Center for Constitutional Rights.
Congress takes one more step towards health care reform
In a party line vote, US Senators passed a proposal on Wednesday to overhaul the national health care system.  This comes a day after the House unveiled its health reform plan and moves Congress one step closer to enacting health care reforms that would guarantee health insurance for most Americans.  FSRN's Matt Pearson reports.
Supporters of deposed President protest outside US embassy in Honduras
In Honduras, de facto President Roberto Micheletti has said that November´s presidential elections could be moved up to defuse political tensions, but he says ousted President Manuel Zelaya will not be allowed to take office.
For the 16th straight day, Hondurans who oppose the June 28´th Coup continued to take to the streets in the capital city of Tegucigalpa. On Tuesday, some 3,500 people blocked the city´s main arteries until they arrived at the US embassy. FSRN´s Tim Russo reports.
Economic crisis increases violence against women in El Salvador
In El Salvador, as the economic crisis deepens and social services become scarce, violence against women is increasing. Forty women were murdered in the Central American country over the past 60 days, prompting social groups to demand investigations and solutions from the government.  FSRN reporter Ricardo Martinez has more from the capital city of San Salvador.