July 16, 2009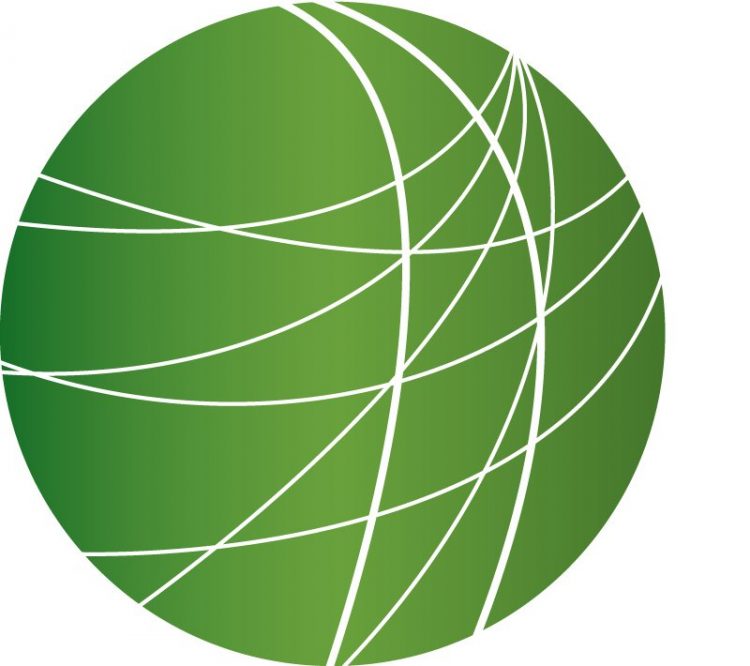 Supreme Court Justice nominee Sotomayor faces questions on discrimination case
Sotomayor supporters question Republican concerns over Ricci case
Former Treasury Secretary Paulson, faces tough questions on Bank of America bailout
University of California staff and students fight budget cuts
War against Taliban affects education in Pakistan´s tribal belt
HEADLINES
Another prominent critic of Russia's actions in Chechnya murdered
A Russian human rights activist has been found dead after being kidnapped on Wednesday.  No group has come forward to claim responsibility for Natalya Estemirova's execution style killing, but human rights groups suspect the murders were tied to the pro-Moscow government in Chechnya.  This is the latest in a string of murders targeting lawyers, journalists and activists who are critical of Russia's policies in the region.  Estemirova spent the last 10 years investigating human rights violations, often working with Human Rights Watch.   In a web video published about her work, HRC Associate Director Carroll Bogert said Estemirova's work documenting the lives of victims of the war in the region was invaluable.
"There were deliberate attacks that brought that war to a level of brutality that really is rare in the war.  What Natalya did, and what HRC has done, was to bring forward the facts about the way in which that war was conducted…. at a time when it was so dangerous on the ground in Chechnya that very few people, very few journalists, were bothering to cover the way the war was fought."
Estemirova's murder coincided with the release of a report she co-authored saying that high-level Russian official – including Vladimir Putin – should be suspects in crimes against humanity.
Pakistan and India agree to move forward with talks
Representatives from more than 100 countries are in Egypt this week for the Non-Aligned Movement summit.  The member countries are predominantly from South America, Africa and Asia.  The meeting, which wraps up today, has focused on solving the economic crisis in developing nations.  NAM members also used the opportunity to denounce terrorism.  And India and Pakistan took steps to renew talks.  In the eight months following the major terror attack in India's financial capital Mumbai that killed more than 160 people, relations between the two countries have been strained.   FSRN's Shahnawaz Khan has the details from their meeting.
Indian Prime Minister Manmohan Singh and his Pakistani counterpart Yousaf Raza Gilani met on the sidelines of the Non-Aligned Movement summit. And for the first time in eight months, India agreed to move forward with diplomatic meetings with Pakistan.  These formal talks are commonly referred to as Composite dialogues.
In a joint statement released following the meetings, the leaders said, "action on terror should not be linked to the composite dialogue process."  Prime Minister Singh says that India was ready to discuss all issues with Pakistan.  Both leaders agreed that the two countries will share "real time, credible and actionable" information on any future terrorist threats.
But in comments made immediately after the meeting, the Indian Prime Minister seemed to counter the joint statement.  Singh told reporters that no dialogue would start until those behind last year's attacks in Mumbai were "brought to book."  Shahnawaz Khan, FSRN, Srinagar
Episcopal Church votes to bless same-sex unions
This week leadership of the US Episcopal Church is taking a giant leap to the left, as an overwhelming number of bishops at the church's General Convention voted to create blessing liturgies – or a kind of standardized prayer – to honor and recognize same-sex unions.  Doing this does not mean all diocese are required to bless same-sex couples, but in states where same-sex partnerships are legal the option will be there.  Despite a few more votes to come on the issue, the new liturgies are expected to become church policy.
Anti-Human Trafficking group signs onto lawsuit against Craigslist
An amicus brief filed by anti-sex trafficking groups in New York supports a lawsuit against Craigslist, which allows online advertisements of adult services.  Supporters think limiting advertising will help stop the exploitative practice of trafficking young girls and women, but constitutional lawyers are concerned about internet freedom and democracy.  FSRN's Rebecca Myles reports from New York.
The amicus brief filed Wednesday by the Coalition Against Trafficking in Women supports the lawsuit against Craigslist filed by an Illinois Sheriff in March.   The lawsuit seeks to hold the internet company accountable for its role in facilitating sex trafficking.  If successful, Craigslist would have to refuse to host adult advertisements.  Norma Ramos of the Coalition says all previous attempts to stop adult advertising by the Attorney Generals of Rhode Island, Illinois, Connecticut and South Caroline have been requests only – this is the first lawsuit.
"There have really been no consequences to Craigslist, the New York Times reports they made 100 million in reported earnings a year, it is possible 57 million in profits are made from the adult services alone vulnerable populations – we are talking enormous profiteering off the backs of the many countries most vulnerable populations."
Constitutional lawyers like John Morris from the Center for Democracy and Technology say they don't condone sex trafficking, but argue that Craigslist falls under First Amendment free speech protections.  They also say the Communications Decency Act protects companies against liabilities from third parties, which an advertiser would be.  Rebecca Myles.  Free Speech Radio News.  New York.
FEATURES
Supreme Court Justice nominee Sotomayor faces questions on discrimination case
Republicans are paving the way for an easy confirmation of Judge Sonia Sotomayor to be the next Supreme Court Justice, making her the third woman and the first Latina to sit on the high court.
But first, Republicans quizzed Sotomayor on her role in the case of the white New Haven firefighters who sued the city government for employment discrimination.  The lead plaintiff in the case was Frank Ricci, he testified against Sotomayor today.  FSRN´s Leigh Ann Caldwell reports.
Sotomayor supporters question Republican concerns over Ricci case
US Supreme Court Nominee Sotomayor has come under fire from Republicans over the past week over her role in the Ricci vs De Stefano discrimination case.
Republicans who oppose the Supreme Court nominee say the Ricci case generates doubts about Sotomayor´s understanding of equal opportunity and civil rights. Sotomayor supporters say Republicans are blowing things out of proportion and some civil rights groups like People for the American Way support her decision in the Ricci case.
Pacifica Radio's Mitch Jesserich spoke to Marge Baker, the policy director at People for the American Way.
Former Treasury Secretary Paulson, faces tough questions on Bank of America bailout
Today former Treasury Secretary Henry Paulson faced tough questions from lawmakers about his involvement in the government's bailout of Bank of America and its merger with Merrill Lynch.  During heated exchanges Congress members accused Paulson of threatening Bank of America's CEO, deceiving Congress and withholding information from US taxpayers.  FSRN´s Karen Miller has more.
University of California staff and students fight budget cuts
The ongoing financial crisis is taking its toll on public education across the country and in California, faculty, service workers and students  are mobilizing to curb budget cuts. The Regents of the University of California are at the end of a three-day meeting to decide the fate of salaries, furloughs and layoffs for the faculty and staff of one of the largest public university systems in the country. From KCSB in Santa Barbara, Daniel Alvarenga reports.
War against Taliban affects education in Pakistan´s tribal belt
In Pakistan, around 3 million people fled their homes recently, following military operations in the northwest tribal belt. The Pakistani military is trying to oust Taliban militants from the area but as usual, civilians are paying a heavy toll for the war, as houses, hospitals and schools are targeted by militants and the military.
FSRN´s correspondent in Pakistan recently traveled to the Bunir district, where the fighting and exodus of people has decimated the public education system. Nathan Moore read for our reporter, Gabe Matthews.