July 14, 2009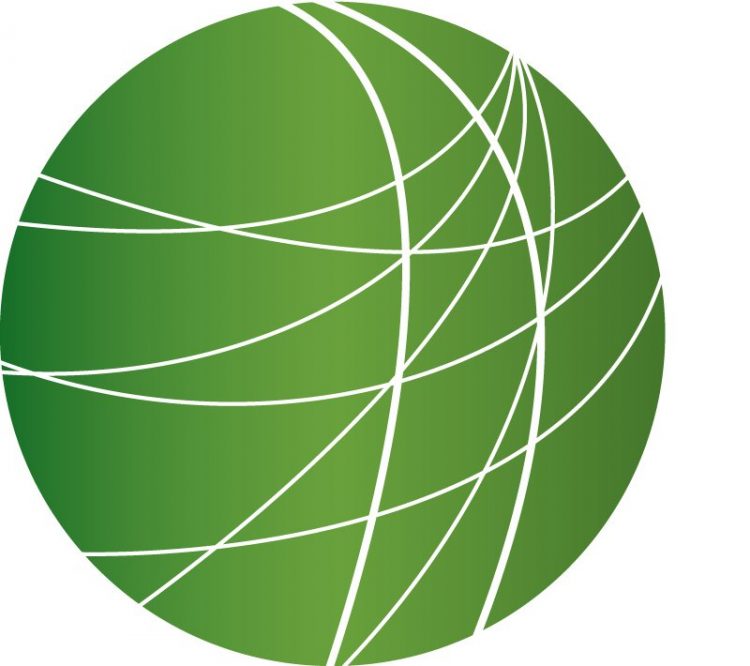 Supreme Court Justice nominee Sotomayor fends off accusations of racism
Lawmakers review 19th century mining laws
US and Cuba resume migration talks
Refugees return to homes in northwest Pakistan
HEADLINES
Former Liberian President takes the stand in war crimes trial at the Hague
At the International Criminal Court in The Hague, Liberia's former President Charles Taylor took the stand today to defend himself against charges of war crimes, including terrorism, murder, rape, sexual slavery and forcing children to serve as soldiers. Taylor, the first African president to stand trial on such charges, proclaimed his innocence:
"It is quite incredible that such descriptions of me would come about – very, very, unfortunate that the prosecution because of disinformation, misinformation, lies, rumors would associate me with such titles or descriptions."
The charges against Charles Taylor stem from atrocities that occurred in Sierra Leone during his administration from 1997 – 2003.
Local Rwandan official sentenced to life in prison for genocide
In Tanzania, at the International Criminal Tribunal for Rwanda, a former Rwandan municipal official and military officer has been sentenced to life imprisonment for his part in the 1994 genocide in Rwanda. Diane Bailey reports for UN Radio.
The International Criminal Tribunal of Rwanda on Tuesday, found Tharcisse Renzaho guilty of genocide, crimes against humanity and war crimes but acquitted him of complicity to commit genocide. Mr. Renzaho, who was the prefect of Kigali-Ville and a Colonel in the Rwandan army at the time, was accused of supporting the killings of Tutsis at roadblocks set up under his directives. The tribunal found that he ordered the distribution of weapons to kill Tutsis and supervised the selection of Tutsis at a refugee site who were abducted and killed. In addition, Mr. Renzaho participated in an attack at a church where more than 100 Tutsis were killed, the court said. He also made remarks encouraging the sexual abuse of women and was found criminally liable for the rapes that followed. Tharcisse Renzaho was arrested in the Democratic Republic of the Congo and transferred to the United Nations Detention facility in Arusha in September 2002. His trial began in January 2007 and closed that September after hearing more than fifty witnesses, including Mr. Renzaho himself. Diane Bailey, United Nations Radio.

Fujimore back in court – admits crime, but not culpability
Peru's former dictator is on trial again — this time for corruption.   Pamela Cueva has more.
Alberto Fujimori admitted in court yesterday that he paid 15 million dollars to his intelligence service chief. However, he did not accept criminal responsibility for his actions because he says the money was returned to the public coffers. Former intelligence chief Vladimiro Montesinos has already testified, both before the judge and the National Congress, that Fujimori ordered him to buy Congress members` consciences to obtain more votes in parliament.  This is the first corruption trial for Fujimori. The prosecutor is calling for an eight year sentence.  Fujimori is currently serving a 25 year sentence he received last April for his role in death squad murders during his 1990-2000 rule.  Pamela Cueva and Alfredo Cuadros, FSRN Peru.
Honduran official says she's worried about a return to the 80s
The de facto government in Honduras has become increasingly repressive with hundreds of political prisoners, censorship of all unfavorable press and suspension of civil liberties.  FSRN's Nan McCurdy has more from Managua.
Honduran Chancellor Patricia Rodas, who was kidnapped for 20 hours during the coup and finally exiled to Mexico was in Managua on Monday.  She said she is afraid the repression against the media and movement leaders marks a return to the disappearances and murders by the Honduran dictatorship in the 80's.
"In the past exactly the same thing happened.  First a state of emergency and curfew.  Then they suspended the curfew to begin selective persecution.  When they've used up selective persecution, they move on to the process of disappearance, imprisonment and assassinations."
Rodas says those in charge today are the same ones who directed these operations in the past.
"We're thinking they're reorganizing the death squads, called the 316 in Honduras. At the head is an ex member — or current member —  Billy Joya, who is one of the spokespersons for the de facto regime.  He was charged by the Inter-American Commission of Human Rights of the OAS for crimes against humanity against Honduran students in the decade of the 80's.  Among them our ex-chancellor and member of the constitutional commission for mediation in Costa Rica , Milton Jimenez Puerto."
President Zelaya has asked Costa Rican Presdent Oscar Arias to set up one more mediation session with the de facto government this week.  Nan McCurdy, FSRN, Managua.

Disparity divide still deep between black and white students in the US
A report released today by the Institute of Education Sciences says that black students across the country are improving their math skills – but they still lag behind their white counterparts. Some progress was made in narrowing the divide in 15 states – but an achievement gap persists in every state for which data is available. The gulf between black and white students in reading remains largely unchanged. Black students in just three states began to catch up with their white peers in fourth grade, but there was no progress reported in eighth grade. While the report did not say why the disparity exists, it did note that children living in poverty had lower scores and a disproportionate number of them are people of color. Closing the disparity in academic achievement between various groups of students was a major goal of the 2002 No Child Left Behind law.
FEATURES
Supreme Court Justice nominee Sotomayor fends off accusations of racism
For the first time since President Obama nominated Judge Sonia Sotomayor to serve on the Supreme Court, Sotomayor had the opportunity to defend herself from accusations of being a racist.  In the second full day of hearings, Senators wanted to hear more about her position on abortion, guns and executive power.  FSRN's Leigh Ann Caldwell reports.
Lawmakers review 19th century mining laws
Today the Senate Committee on Energy and Natural Resources heard from Secretary of the Interior Kenneth Salazar and several experts, on how to reform mining legislation that has been on the books for nearly 140 years.   FSRN´s Karen Miller has more.
US and Cuba resume migration talks
Migration talks between Cuba and the US began in New York today.  The two countries had suspended talks on migration six years ago after a series of disagreements over who could travel to the US and what would happen to Cubans who were intercepted at sea on their way to Florida.
The US and Cuba broke diplomatic relations in 1960 and these talks follow a couple of small apertures by President Obama, who lifted travel restrictions for Cuban Americans in April.
To find out more about what´s on the table this time around, we contacted Daniel Erikson, a senior associate at the Interamerican Dialogue, a Washington DC think tank. Erikson is the author of The Cuba Wars: Fidel Castro, the United States and the next revolution.
Refugees return to homes in northwest Pakistan
In Pakistan today, hundreds of internally displaced people continued to leave temporary camps, making their way home to villages and towns in the Swat Valley. The government began a multi-phase repatriation plan this week, which aims to return more than 20,000 families to Swat, Malakand, Dir and Buner districts.
Some two million in all have been displaced by fighting between Taliban militants and the Pakistani military. The government is giving the displaced $300 and a month's supply of flour, sugar, cooking oil and beans.
The UN refugee agency is on the ground to help monitor the exodus from the camps, and the return home. Rabia Ali is a UNHCR public information assistant in Pakistan's North West Frontier Province.
"We are not there inside but what the government is saying is that they are working on the infrastructure and the basic facilities have been provided by the government this is what the government is reporting and these IDP´s have contacted their neighbors and their relatives and they feel fine going back."
Ali says many families decided to leave the overcrowded camps because of the unhealthy conditions.
The major problem which was faced by these IDPs is the intense heat, the temperature is very high and its unbearable so we did provide them a shade over the tent, which would at least reduce the temperature by 3 to 4 degrees. Along with that the government provided them electricity, not 100% of the tents have received electricity but the government was working on it. There were some philanthropists who would come to distribute ice in the tents. Bearing in mind that these people have come from a cooler part of Pakistan, these people are finding it extremely difficult."
Many displaced people are expressing concern that the government's operation is sending people back prematurely, before stability has been fully established. Some say they have no jobs to go back to and fear renewed violence from Taliban militants. The Pakistani government asserts Swat has functioning utilities and is safe and said police and military troops will remain in the valley to prevent militants from returning. The government also claims to have killed 1600 militants since it started the major attack on militants last April.
The military has recently been moving into South Waziristan, near the Afghanistan border, where it says it's concentrating its efforts on capturing Taliban leader Baitullah Mehsud.
Microfinance group helps thousands of poor Kenyans help themselves
Kenya's fastest-growing microfinance group is ten years old this year. It began when fifty people from the slums of the capital Nairobi came together to start saving small sums of money. Aidan O'Donnell reports on how this microfinance organization is now helping almost a quarter of a million Kenyans out of poverty.