July 21, 2009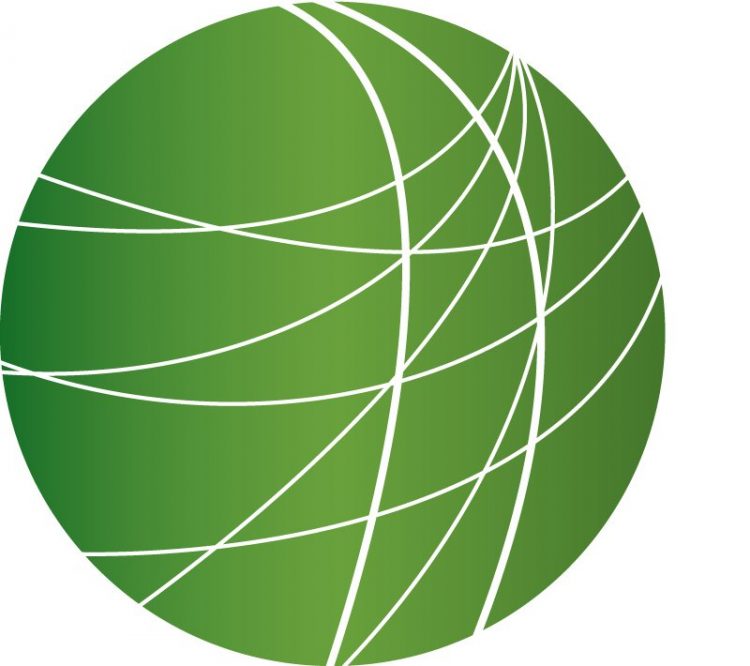 Federal transport agency withheld information on handsfree cell phone risks
Employee Free Choice Act stalled in Senate
US Senate may allow Americans to carry concealed weapons across states
Health care lobbying reaches record numbers
Myanmar generals promise to release political prisoners
State funded clinic for transsexuals opens in Brazil
HEADLINES
India's opposition members protest accord with US
India's opposition parties stood up en masse today against an accord signed with the US – Free Speech Radio News' Bismillah Geelani has details.
In a rare display of unity today, the entire opposition spoke against the India-US defence deal in one voice. Accusing the government of succumbing to American pressure, the leaders of opposition staged a walk out disrupting house proceedings for several hours. The opposition says the agreement compromises India's security and sovereignty. Gurudas Dasgupta is a leader with the Marxist Communist Party of India. This makes us vulnerable and completely subservient to the American inspections. The agreement was signed between Indian Foreign Minister S M Krishna and the US Secretary of State Hillary Clinton in New Delhi Yesterday. Known as the End-User Monitoring Agreement, the deal will pave the way for India to purchase sophisticated US arms and other defence equipment while empowering the United States to physically inspect the military equipment it sells to India in order to make sure that is used for its intended purpose and is not sold to a third party. India had earlier resisted the physical check which is mandatory according to the US laws. Bismillah Geelani, Free Speech Radio News, New Delhi.
Honduran President denies coup
The European Union announced yesterday that it is suspending 96 million dollars in economic aid to Honduras – after the def facto government rejected proposed measures for resolving the conflict in the Central American nation. FSRN correspondent Tim Russo brings us more from Tegucigalpa.
Monday afternoon from the Presidential House in Tegucigalpa, de facto President Roberto Micheletti held a special gathering of Honduras' most elite businessmen and economic consortiums. The event was held to boost confidence in the new government that is largely dependent on US aid and trade, in the face of possible US sanctions. Secretary Clinton has urged Micheletti to consider the consequences of the economic measures that the US could apply if he fails to comply in good faith with the mediation process in Costa Rica. Micheletti none the less affirmed that Elections in Honduras will be held in November and that he will hand over power in January 2010 – though refuses to hand it back to Zelaya. He called for the world to listen to his position, insisting that there has been No coup. Micheletti: "I want to express to the entire world that please, do not accuse Honduras of something that is not occurring. Here, no one is being persecuted. There is no one detained in the police stations nor in the military bases nor anywhere for practicing political opposition. Listen to us, listen to our version about what has happened in our country and why." Tim Russo, FSRN, Tegucigalpa
Coordinated attacks in Afghanistan
Afghan officials say Taliban militants carried out coordinated attacks on three government buildings and a U.S. base. The attacks occurred in two cities. A governor's compound, a nearby intelligence office, and a police station were targeted in Gardez. About the same time, fighters tried to attack a US base near Jalabad. All told, 14 were killed. None of the dead are reported to be civilians.
Charges against prominent African American professor dropped
In Cambridge, Massachusetts prosecutors dropped a disorderly conduct charge today against Harvard University scholar Henry Louis Gates Jr. Gates, a prominent African American scholar, was trying to open the jammed front door of his home. He was arrested after someone reported seeing two black men trying to force open the entry. Gates showed police officers his driver's license proving that the home was his – he was arrested nonetheless. The city of Cambridge issued a statement saying the arrest "was regrettable and unfortunate."
California balances budgets – deep cuts to social services, education, public health…
After months of wrangling, California lawmakers say they've fixed the state's budget deficit. Free Speech Radio News' Africa Jones reports.
Governor Arnold Swartzenneger and state legislators finally reached a deal to close California's mammoth 26 billion dollar deficit which threatened the state's solvency and left the state issuing IOUs for payments. Critics say the state balances the budget on the backs of the poor and elderly.  While exact details are still emerging, the governor reportedly kept his vow not to raise taxes, and instead used drastic cuts to education, health, and welfare services to close the gap. Other controversial parts of the plan include taking much needed money from local governments, the early release of thousands of state prisoners, new oil drilling off the Santa Barbara coast, and the continuation of a 3 day furlough plan for state workers that amounts to a 15% pay cut. But the budget battle might not be over — it faces a vote in the legislature on Thursday. And lawmakers could have another fight later this year if state revenues continue to fall. Africa Jones, FSRN.
Obama administration misses critical deadline for Guantanamo Bay closing plan
A task force charged with defining detention policy after the closure of Guantanamo Bay missed its deadline to submit its findings today. President Obama ordered the report when he announced plans to shutter the facility in January of next year. Another report on interrogation policy and detainee transfer was also granted a delay – this one by two months.
FEATURES
Federal transport agency withheld information on hands-free cell phone risks
New documents obtained under a freedom of information ACT request, show that a federal agency withheld research for six years on the dangers of driving while using a cell phone. Consumer advocacy groups Public Citizen and the Center for Auto Safety have been fighting to get the documents from the National Highway Traffic Safety Administration released. The groups say the agency could have saved lives by releasing the research,  which showed using a hands-free cell phone device could be just as dangerous as using a handheld phone
"Frankly, I´m shocked, I mean this is the equivalent of the Center for Disease Control hiding research on some new medical disease."
Clarence Ditlow is the executive director of the Center for Auto Safety.
"The issue is not that your hands are not on the wheel when you´re using a hands-free cellphone, it´s that your mind is not on the road, you´re distracted by the very conversation that you´re conducting and so hands free are just as hazardous, cause it´s the conversation not the act of holding the phone that causes the hazard."
Ditlow says they're not getting a clear answer on why the research was kept secret. The Center for Auto Safety says they're petitioning the NHTSA today to restrict the use of in-vehicle phone systems while someone is driving and wants the agency to support state programs that limit both hand-held and hands-free phone use by drivers.
Employee Free Choice Act stalled in Senate
The Employee Free Choice Act is stalled in the Senate.   Democratic negotiators admit that they've been unable to find a way to move forward on a proposal that would satisfy enough members to pass the bill. FSRN's Leigh Ann Caldwell reports.
US Senate may allow Americans to carry concealed weapons across states
On Capitol Hill today, the Senate passed a contentious amendment to the 2010 Defense Authorization Bill. The amendment restricts the F-22 jet program that would have cost $1.75 billion.
Senators with the aerospace industry in their states pushed for the F-22 funding, saying it would support jobs and national security. But the F22 has never been used in combat and President Obama, the Pentagon and other senators opposed it.
This is one of the latest in a round of amendments to the Defense Authorization Bill, which includes some amendments that don't have anything to do with the military. Tomorrow senators will vote on an amendment that would allow people to carry a concealed weapon across state lines.   FSRN´s Karen Miller has more.
Health care lobbying reaches record numbers
US interest groups and corporations spent more than $3 billion last year lobbying Congress.  And as the debate on health care reform intensifies, the amount of money that the health industry spends on lobbying appears to be increasing.
Reports filed with Congress on Monday show that 22 health related companies and associations spent more than $1 million each, on lobbying over the past three months. The Pharmaceutical Researchers and Manufacturers of America topped the list, spending $6.5 million in lobbying activities during April, May and June of this year.
FSRN spoke to Dave Levinthal from the Center for Responsive Politics, a nonpartisan think tank that tracks where money goes in US politics and its impact on policy making.
Myanmar generals promise to release political prisoners
A recent trip to Myanmar – also known as Burma — by United Nations Secretary General Ban Ki-moon prompted the military government to promise the release of an undetermined number of political prisoners. This follows mounting pressure against the junta's two-year crackdown on democracy supporters.  But many exiled opposition leaders are skeptical of the junta´s promises. FSRN reporter Ari Paul has more from New York.
State funded clinic for transsexuals opens in Brazil
In Brazil, the state of Sao Paulo recently inaugurated a clinic that specializes in the needs of transsexuals.  It´s the first clinic of its kind in the South American country. FSRN´s Natalia Viana has more.