July 20, 2009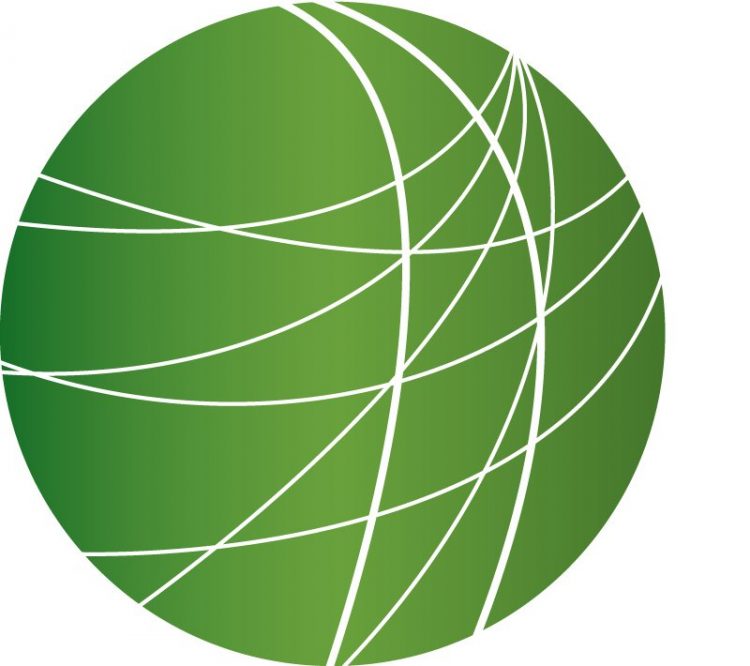 Honduras talks fail: Zelaya supporters plan civil disobedience
Clinton negotiates weapons sales and climate change policies during India visit
President Obama urges Congress to speed up health care reform
Latino deaths at work increase
HEADLINES
As AIDS ravages, funding for research shrivels worldwide
A clinical AIDS vaccine trial began in South Africa today – but the government there has pulled the plug on more money for AIDS vaccine research. Funding for AIDS vaccine research for worldwide has decreased dramatically. And at the 5th International AIDS Society Conference in Cape Town today UNAIDS said that that funding levels worldwide have dropped some ten percent in 2008 over the previous year. Dr. Kate Hankins, Chief Scientific Adviser to UNAIDS, says most of the decrease in vaccine funding is due to a decrease in investment by the US National Institutes of Health.
"I think it's little too early to say that this is due to the financial crisis. It maybe due in part, large part to the fact that the failure of the two vaccine  trial has put it to the really bad to the drawing board, and the money is being  invested to the basic research  right now. With the financial climate the way that is that there are maybe reductions to the overseas assistance just at a time when we really need to be sustaining and increasing those.  And we are already beginning to see some rationing of treatment go on, 34 countries representing about 75 percent of people living with HIV in the world, 22 of them are either experiencing problems now or anticipate them by the end of 2009 in being able to deliver their current prevention and treament programs."
UNAIDS says that research to develop new HIV prevention tools and strategies is essential to prevent new infections, and an HIV vaccine still holds the greatest hope to ending the epidemic
US demands Israel stop settlement activity, Israel refuses
Supporters of two families who are due to be evicted from their West Bank homes have asked president Obama to intervene. The families consist of 55 individuals – 14 are children — who now face eviction, arrest and fines. Their homes are slated for redevelopment as part of a 200 unit Jewish settlement. The project is nearby a settlement development that has stepped up tension between the US and ally Israel. The strain between the two could be their most serious disagreement in the past ten years. FSRN's Ghassan Bannoura
The tension with Washington is over the construction of 20 new apartments in a part of Jerusalem occupied by Israel in 1967. Last week Washington demanded that Israel's Jerusalem municipality halt the development plans. However, Israeli Prime Minister Benjamin Netanyahu told his ministers on Sunday that Israeli rule over Jerusalem is not a matter for discussion and rejected the US demand to suspend the plans to build more homes in the West Bank. Today, the U.S. administration informed both Israel and the Palestinian Authority that it views east Jerusalem construction as an illegal West Bank outpost hence its demand for a freeze on settlement construction. As politicians continue to argue, farmers in the northern west bank lost land today as Israeli settlers set it on fire. The attack came in response to the Israeli military evacuating a settler's post nearby. Ghassan Bannoura, FSRN, Bethlehem.
HRW urges Nigeria to investigate security officials' role in Jos killings
Human Rights Watch called on the Nigerian government today to investigate the killing of more than 130 people during post election clashes last fall. They say witnesses report seeing security officials shoot unarmed people during two days of violence in Jos. All told, more than 300 died. Human Rights Watch also alleges that the governor of Nigeria's Plateau state ordered police and troops to shoot those involved in the clashed on sight. Human Rights Watch further urged the federal government of Nigeria to address the root causes of the violence, calling for nationwide legislation banning all forms of discrimination against non indigenous peoples.
Akwesasne win battle, but not war, over armed border patrol
The Mohawk Akwesasne whose land straddles the US- Canadian border have won a partial victory in their fight against armed border guards in their community – Amy Miller has more.
The Akwesasne reserve spans the international border between Ontario, Quebec and New York State. For the past six weeks, the Akwesasne community has protested the arming of border guards stationed there. Now the Canadian border service agency has moved the border post. Mohawk Council of Akwesasne spokesperson Brendan White says moving the post isn't the answer – it just creates further difficulties for residents.
"70% of all border travelers at this particular port of entry are Akwesasne residents, these requirements is further inconveniencing and placing an unnecessary hardship on Akwesasne residents. It's requiring them to travel through Ganognogé to the city of Cornwall to report, before crossing back across the bridge to go home."
Newly elected Grand Chief Mike Mitchells told CBC News that the issue is not over, the Akwesasne community will push for sovereignty and that the international boundary line should be moved. The CBSA plans to arm all 4,800 border guards by 2016. For FSRN this is Amy Miller.
FEATURES
Honduras talks fail: Zelaya supporters plan civil disobedience
Negotiations to resolve the leadership crisis in Honduras came to an abrupt end in Costa Rica this weekend, as the de facto government rejected a seven point proposal, that included the re-installment of deposed President Manuel Zelaya.
Meanwhile, several thousand Zelaya supporters gathered in the capital city of Tegucigalpa on Sunday, to hold the second popular assembly, or town hall. They decided to maintain several measures of resistance and civil disobedience throughout the week.  FSRN´s Tim Russo reports.
Clinton negotiates weapons sales and climate change policies during India visit
The US and India have made a weapons deal but have been unable to reach a compromise on carbon emissions.  During Hillary Clinton's three-day visit to India, she and Indian Prime Minister Manmohan Singh announced that the US will sell weapons and fighter jets to India and build two nuclear power plants.  A side agreement is intended to ensure that nuclear weapons technology is not shared with other countries.
While the US and India are claiming a success on the weapons issue, the two countries are much farther apart on climate change. Secretary Clinton admitted the challenges.
"We understand the difficulties that each of our countries face in trying to deal with climate change. So now let's see if we can't together find some creative solutions."
The US wants India to sign onto an international agreement to reduce carbon emissions. The rapidly developing country says they have the "lowest emissions per capita" and don't need to participate. Secretary Clinton responded, saying India´s overall emissions are rising rapidly.
"The US and India can devise  a plan that will dramatically change the way we produce, consume and conserve energy."   Indian Prime Minister Singh accepted an invitation to the US in November.
President Obama urges Congress to speed up health care reform
In Washington today, the President sent a stern message to Congress on health care reform, urging lawmakers to get it done. This has Republicans ramping up their attacks against the Democrats' plan, but it has also left some Democrats in a tough spot.  FSRN's Karen Miller reports.
Latino deaths at work increase
The number of Latinos who die in the workplace is rising, even though the overall amount of workplace related deaths is decreasing. According to a report by USA Today, the latest tally by the US Department of Labor shows more than 900 Latinos died in job-related accidents in 2007. That´s a 72 percent increase since 1992.
FSRN spoke to Cristina Tzintzún, the director of the Workers Defense Project, a non-profit that advocates for improved labor conditions for workers in the Texas construction industry.
Ethnic tensions continue in China's Xinjiang region
Over the weekend, the Chinese government admitted that police killed 12 people during ethnic riots in the northwestern Xinjiang autonomous region earlier this month. At least 197 people are believed to have died in Xinjiang after protests by the indigenous Uighur people turned violent.
China recently promised to double compensation for the victims´ families, paying them some $60,000 for each fatality.  The government says the majority of the victims were Han, the ethnic group which makes up most of China´s population.  But Uighur groups counter those claims, saying hundreds of their people were killed.
Xinjiang has long been a tightly controlled hotbed of ethnic tensions, fostered by an economic gap between Uighurs and Han Chinese, as well as government control over the Uighur´s culture and religion.  FSRN reporter Daniel Bastard, visited the regional capital of Urumqi.