February 12, 2009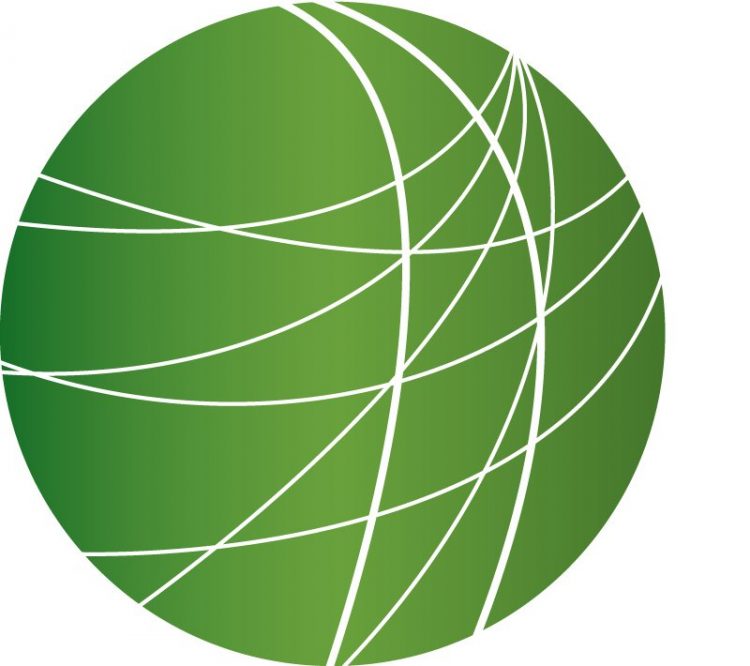 U.S. arms sent to Afghanistan go missing
U.S. sells countless arms to unstable nations
Groups present proof DOD involved in secret rendition
Peanut salmonella scandal sparks call for FDA reform
"Running on Empty" Energy Series: wave power
HEADLINES
Pakistan Arrests 6 in Connection with Mumbai Attacks
Pakistan acknowledged today that the coordinated terrorist attacks that killed 198 people in Mumbai were partially plotted partially on Pakistani soil.   FSRN correspondent Masroor Hussain reports from Islamabad.
Despite immense diplomatic pressures since the November attacks in Mumbai, Pakistan has maintained it did not have enough information from India to trace the terror suspects.
But today at a crowded press conference in Islamabad, the country's Internal Security Advisor, Rehman Malik, said the Pakistani government has arrested six terror suspects – including Zaki Lakhvi, a military commander of the alleged terrorist organization, Lashkar-e-Toiba.
"Some part of the conspiracy has taken place in Pakistan and all those – according to the available information – most of them are in our custody."
Malik said Pakistan has fulfilled its duty, taking all possible measures. Some analysts in Pakistan attribute the breakthrough to United States Special Envoy Richard Holbrooke's current visit to the country.  Meanwhile, Lashkar-e-Toiba has accused Islamabad of implicating its leaders in the Mumbai attacks to get a pat on its back from India and the United States.  For FSRN, I'm Masroor Hussain in Islamabad.
Australian Wildfire Deaths Near 200
Officials in the Southern Australian state of Victoria say they believe the death toll from the massive wildfires could reach 300.  Already 181 people are confirmed dead, nearly 1000 homes have been destroyed, and a couple towns have been nearly wiped off the map.  Thirty-five fires continued to burn today.  Authorities believe arson is the cause.  But today, police released two people arrested in connection with the fires.
Tamil Indians Protest War in Sri Lanka
Police in the south Indian state of Tamil Nadu arrested nearly one hundred protesters today.  The arrests came after demonstrators converged on a military installation in protest of the continuing war in Sri Lanka.  Bismillah Geelani reports
Unrest is growing in the Tamil Nadu state as the war between the Sri Lankan army and the Tamil Tigers continue to put civilians at rist. Hundreds of lawyers and students today staged a demonstration in the central city of Trichurpally to protest what they call the failure of the central Indian government to broker a ceasefire in Sri Lanka.  Most people in Tamil Nadu are Tamil Tiger sympathizers and the state has seen frequent protests since the fighting in Sri Lanka intensified last month.   Meanwhile thousands of fishermen from Rameshwaram, the closest Indian city to Sri Lanka, have announced an indefinite strike.  They allege the Sri Lankan Navy has been attacking fishermen in the area.  For FSRN, this is Bismillah Geelani from New Delhi
TAG:
Protests against the war in Sri Lanka have been happening in other countries as well.  Including a hunger strike that's entered its second week, led my members of the DC-based organization People for Equality and Relief in Lanka.
Court Rules MMR Vaccine Does Not Cause Autism
A special court convened as part of the National Vaccine Injury Compensation Program ruled today that those who claim childhood vaccines cause autism are not entitled to federal compensation.  The claimants were not required to give undisputable scientific evidence of the link – only to show a simple majority of evidence supported their claim that the measles, mumps and rubella shots triggered autism in their children.  But the judge ruled the evidence presented fell far short of demonstrating a link.
TVA Could Spend $825 Million on Coal Ash Clean-up
The Tennessee Valley Authority is estimating it will cost as much as 825 million dollars to clean up the massive coal ash spill that happened in Tennessee.  In December, a retaining wall surrounding a pool of coal by-product broke, spilling a billion gallons of sludge into a populated valley and river inlet.  The announcement came today from the TVA CEO, who added they have already spent 31 million on the clean up project.  The Utility is in the process of buying out the families who homes were destroyed.
Forest Service Drastically Reduces Oil & Gas Leases Auctioned in CO
Environmental groups are claiming victory today, after the Forest Service removed over 90% of the National Forest lands along Colorado's western slope from the auctioning block.  Blake Wesley has the story from Denver.
Over 130-Thousand acres of public lands were set to be auctioned to the oil and gas industry today, but only 12-Thousand acres were sold.  The U-S Forest Service withdrew the land after County officials and environmental groups claimed oil and gas drilling would destroy the local environment.  They say there were no adequate reviews of potential natural resource damage.  While environmentalists succeeded in scaling down the sale of leases, over 60 write-in protests were still filed.  The Bureau of Land Management told FSRN protests have become – quote- "standard at these kinds of auctions."  Late last year, one activist even disrupted a sale by bidding on the oil & gas leases himself.  But the BLM said no protesters were obviously present at today's auction.  For Free Speech Radio News I'm Blake Wesley.
NAACP Celebrates 100 Years
And finally, not only does today mark the 200th birthday anniversary of two of the most influential people in history – Charles Darwin and Abraham Lincoln – it also marks the 100th anniversary of the NAACP.  The National Association for the Advancement of Colored People was founded to respond in part to African American disenfranchisement in the South.
FEATURES
U.S. arms sent to Afghanistan go missing
US envoy Richard Holbrooke met senior officials after arriving in Afghanistan today, following four days in neighboring Pakistan. Holbrooke is in the region on a fact-finding mission to revamp U.S. policy there. Meanwhile, back on Capitol Hill, a new report reveals that more than half of the weapons the US and allies send to Afghanistan to arm and train Afhgan troops, are unaccounted for. The auditors said it is likely that weapons are falling in the hands of the Taliban and Al Qaeda. FSRN's Leigh Ann Caldwell reports.

U.S. sells countless arms to unstable nations
In addition to Afghanistan, the U.S. government made weapons sales agreements totaling $32 billion in 2007 alone – that's triple the amount from Bush's first four years in Office. Some of the largest recipients of U.S. weapons are countries involved in internal conflicts or acts of aggression against their neighbors. Frida Berrigan is a senior program associate at the New America Foundation's Arms and Security initiative; she outlines some of the volatile nations the U.S. has recently sold arms to.
Groups present proof DOD involved in secret rendition
Human rights groups released hundreds of pages of documents today which they say confirms the Department of Defense was involved in secret prisons located overseas. FSRN's Karen Miller reports.
Peanut salmonella scandal sparks call for FDA reform
Outrage over the salmonella outbreak continues to grow, as newly released emails suggest that executives at Peanut Corporation of America knowingly released contaminated peanut products. While federal authorities are investigating the company for the outbreak linked to hundreds of illnesses and nine deaths, Congress members and consumer advocates have called for Food and Drug Administration reform. Africa Jones reports.
"Running on Empty" Energy Series: wave power
The Obama Administration is stalling the Bush Administration's last ditch effort to drill for oil in the outer continental shelf.  Secretary of Interior Ken Salazar is extending the public comment on Bush's five year oil and gas drilling proposal, from 60 days to 6 months. In the meantime, Salazar is ordering his department to research the possibility of renewable energy developments off the nation's coasts, like wind, tidal and wave power. As part of FSRN's energy series "Running on Empty" today we look at wave power, which uses the ocean currents to generate electricity. The new power source is touted as the next green or blue technology.  But as FSRN's Christina Aanestad reports, wave power could impact marine life and some environmentalists are calling for conservation instead.
Mumia Abu Jamal's "Profiles in Courage"
To mark black history month, here's Mumia Abu Jamal with a "Profile in Courage".