July 23, 2009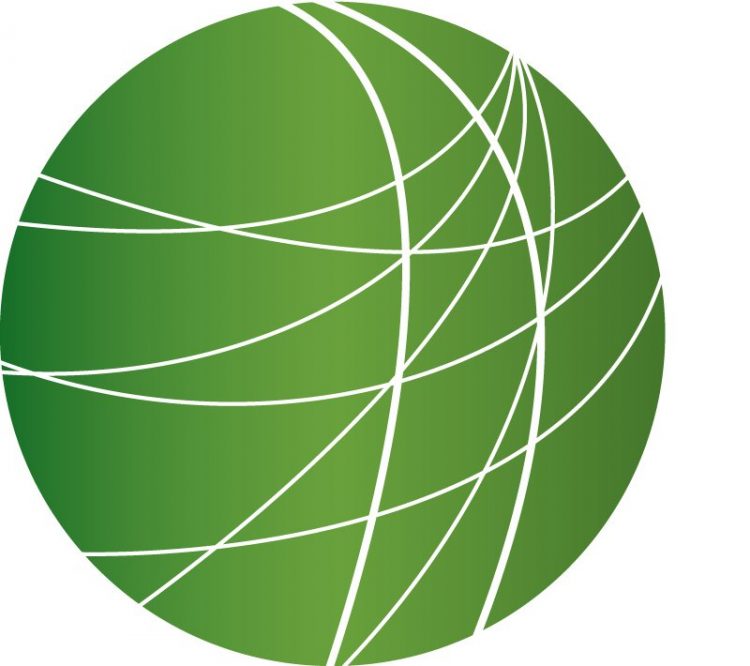 FSRN scrutinizes President Obama's meetings with health industry executives
Housing advocates critical of Obama's loan modification program
Iranian democracy activists stage hunger strike at UN headquarters
International tribunal redefines borders between north and south Sudan
HEADLINES
Kyrgyzstan opposition leader drops out before national polls close, claims election fraud
Hotly contested elections in Kyrgyzstan have closed to accusations of fraud.  Former Prime Minister Almazbek Atambaev is one of five candidates opposing incumbent Kurmanbek Bakiyev.  But before the polls even closed today, Atambaev dropped out, calling the election illegitimate.  He says he will lead a march to the country's elections commission building in protest.
The former Soviet Republic houses a large US military base.  And rights groups accuse incumbent Bakiyev of human rights violations and using his security forces to suppress the opposition.  The UN refugee agency says last year, Bakiyev created several laws limiting free speech and assembly and engaged in cronyism.  But because of its interests in Kyrgyzstan, the US has generally supported the current government.  Bakiyev is expected to win the election handily.
Anti Government protests in South Africa met with force from police
This week's protests in South Africa's informal settlements over lack of basic services have now spread into other areas of the country.  There are growing fears that the restlessness might lead to the same kind of xenophobic attacks that left 62 people dead last year. Davison Makanga reports.
Reporter:
The government is frantically trying to ease tensions following a week of unrest in several of the country's townships. Residents calling for basic services – like electricity, water and sanitation –have rallied and barricaded streets. Scenes of running battles with police are common in these poor communities.  Authorities have used rubber bullets and teargas to disperse the crowds.  Some protesters have resorted to looting.
The ruling African National Congress party has condemned the looters, saying the law would punish those responsible. However analysts say President Jacob Zuma is feeling the pressure to fulfill his party's electoral promises, just three months after re-election.  Davison Makanga, FSRN, Cape Town

Iraqi PM Nouri al-Maliki visits US ahead of Kurdish elections
Iraqi Prime Minister Nouri al-Maliki is making the rounds in Washington, DC this week.  Maliki met with President Obama to discuss the country's oil laws and boundary disputes within Iraq.  At a joint press conference Maliki renewed his call on the US to provide support in rebuilding Iraq.  Speaking through a translator, he stressed economic growth.
"We are about to activate such a Strategic Framework Agreement.  Efforts on both sides are there in order also to convene an investment conference in October of this year that will combine all foreign investors and all companies that would like and wish to work in Iraq."
Iraq is currently held under a UN Resolution – called Chapter 7 – that requires the country to pay a portion of its oil revenues as reparations for first Gulf War.  Obama said the US is committed to helping Iraq get out of Chapter 7 constraints.  The President said Iraq should not be burdened by the sins of a deposed dictator.
"Now, in order to do that, we're going to have to obtain cooperation from various members of the United Nations.  I think that there are going to have to be some specific disputes that are resolved between Iraq and some of its neighbors.  We intend to be very constructive in that process."
Elections in Iraq's Kurdish region are scheduled for this weekend.  Leaders from the Northern part of the country hope to lay claim to part of Iraq's oil resources.  The conflict over control of oil in the country is currently a major obstacle to national unity.
Georgia tries to secure water rights to pull Atlanta through drought
For almost 20 years, Georgia, Alabama and Florida have been fighting over the right to water from Lake Lanier. The lake is a federal reservoir located in northern Georgia. Last week, U.S. District Judge Paul Magnuson sided with Alabama and Florida, ruling Georgia's use of Lanier for Atlanta drinking water IS illegal.  Now the state's governor says he'll fight the ruling. Sakejawea Hall reports from Atlanta.
Reporter:
The long fight over the water of Lake Lanier climaxed with the court ruling.  The decision could be devastating for metro Atlanta.  Metro Atlanta has only recently come out of one of the longest droughts on record.  Lake Lanier is the city's main water supply, serving about 3 million residents.  The Atlanta Regional Commission says if this ruling is enforced, it would cut drinking water to 75% of the region, which would then require disaster aid from FEMA.
Federal law mandates that when a river flows between two or more states, each state has a right to an equal share of the water.  Alabama primarily uses the lake water downstream to cool a power plant, and Florida has fought to keep enough water flowing through the Chattahoochee River system to maintain marine life and its fish industry.
Georgia Governor, Sonny Purdue, says he will appeal the decision but he is also willing to open negotiations with Alabama and Florida again.  If the governors cannot resolve the conflict, Atlanta will have three years to win congressional approval to keep withdrawing drinking water from the lake.  Sacajawea Hall, FSRN, Atlanta
Housing advocates set up a tent city in Harlem
Today in NYC, community organizers and housing advocates took over a vacant lot in East Harlem to demand an end to homelessness. Community News Production Institute reporter Jaisal Noor reports from East Harlem.
Reporter:
Hundreds of housing advocates and organizers from Picture the Homeless, a group fighting to end Homelessness in New York City, gathered today at an empty bank-owned lot in East Harlem to demand a change in the city's housing policy.   Organizers have established a tent-city for homeless citizens and the community to highlight the failure of Mayor Michael Bloomberg's five-year plan to reduce homelessness in the city.  John Jones, homeless for the past eight years and member of Picture the Homeless, was there.
"Once again, Mayor Bloomberg had a five-year plan to end homelessness and his plan failed. It was up in June this year. And there has been no real discussion about that."
A major part of the Mayor's plan has been to expand the shelter system to accommodate the city's homeless population. A report released by Picture the Homeless earlier this year claims it would be more economical to instead provide affordable housing – an option housing advocates, like Sophia Bryanta, encourage.
"We did a vacant building count which proved that there is so much stock in this city and there's ways of putting city buildings back online and if they did you can house every single homeless person in shelter and on the street and give them low income housing."
Organizers say their plan is to occupy the vacant lot indefinitely. Jaisal Noor with Kristofer Rios, FSRN, New York.
FEATURES
FSRN scrutinizes President Obama's meetings with health industry executives
President Obama released a list of meetings he held with top executives of the health care industry.   He did so an hour before his prime time televised news conference last night in response to a lawsuit seeking the information. But as FSRN's Leigh Ann Caldwell reports, the list tells only part of the story.
Housing advocates critical of Obama's loan modification program
Earlier this year, the Obama administration announced a new aspect of the Making Home Affordable program. It was a loan modification program intended to reduce monthly mortgage payments for homeowners slipping towards foreclosure. But the program´s not working according to lawyers and consumer protection experts who testified before lawmakers on Capitol Hill.  Housing advocates say a better solution is for primary home mortgages to be modified in bankruptcy court. FSRN´s Karen Miller has more.
Iranian democracy activists stage hunger strike at UN headquarters
A three-day hunger strike against the violent crack-down on protestErs in Iran moves into a second day outside the United Nation's headquarters in New York.  The protest is being staged by Iranian exiles and intellectuals and it has also received the support of Hollywood actors Sean Penn and Robert Redford.
Protesters say they want to mobilize civil society in Iran. They also want the UN Secretary General to pressure the Iranian government to release the people who have been arrested for demonstrating against the outcome of last month´s presidential elections.  FSRN's Ari Paul reports from New York.

International tribunal redefines borders between north and south Sudan
An international tribunal redefined the borders between northern and southern Sudan Wednesday, in a historic decision that may pave the way for peace in the war torn country.
The international arbitration court in The Hague defined the new borders for Sudan´s Abyei region.  The agreement grants most of its oil fields to the northern government in Khartoum, while giving the south control over the much of the surrounding territories.
The Sudan People´s Liberation Army, which controls the semi-autonomous south, accepted the decision, as well as the northern government in Khartoum.  To learn more about this ruling and its impact on the peace process in Sudan, FSRN spoke to Fabienne Hara, the vice president of multilateral affairs at the International Crisis Group.
Peace accord jeopardized by status of Maoist combatants in Nepal
In May, Nepal Prime Minister Pushpa Kamal Dahal resigned his post after a dispute with the country´s president over the dismissal of the army chief.
Dahal is a former commander of Nepal´s Maoist rebels.  With the removal of his Maoist party from government, the country is mired in a political deadlock and many fear a collapse of the peace process brokered in 2006, after a decade of fierce fighting.
The accord relies heavily on the integration of almost 20,000 disarmed Maoist rebels, who have been staying for almost three years in UN-monitored camps.  And the current term of a UN mission monitoring the peace process expired Thursday. From Khatmandu, FSRN´s Rachel Ingersoll reports.