July 24, 2009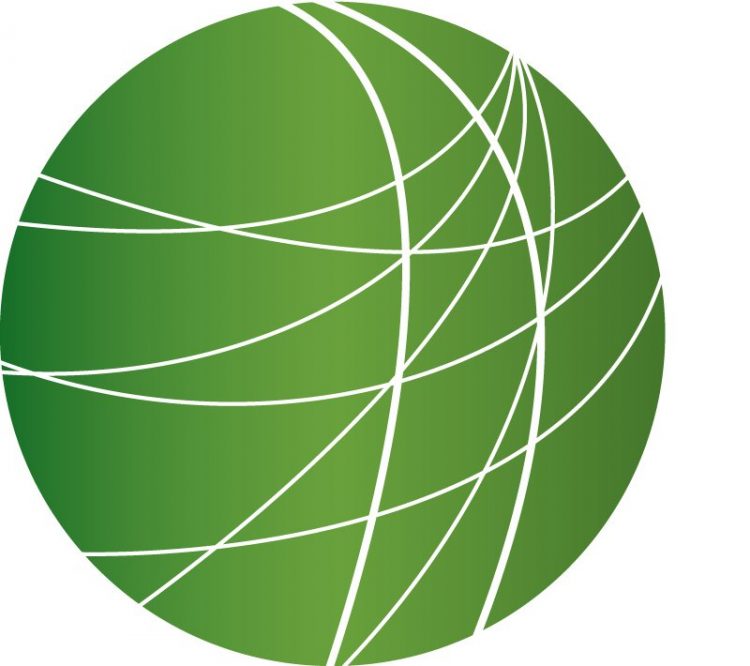 Deadline to close Gitmo approaches without a concrete plan for detainees
Administration figures tout stimulus before congressional scrutiny
Minimum wage increase for some, but not all
Arizona tribes push back against uranium mining on native land
HEADLINES
Zelaya supporters attempt to flood the Honduras/Nicaragua border in preparation for his return
Supporters of deposed Honduran President Manuel Zelaya are mobilizing once again to block major highways and demonstrate at educational and public institutions throughout Honduras. Hundreds of people are also began moving toward Las Manos, a tiny isolated border crossing between Nicaragua and Honduras, in anticipation of ousted President Manuel Zelaya's possible return today or tomorrow.  Today Zelaya traveled to the Nicaragua side of the border.  In a statement to the press, he asked members of the Honduran military and police to allow him to cross back into his country.  But as of airtime today, the deposed President had not attempted to cross.   Tim Russo brings us more from the border.
Reporter:
Thousands of Zelaya supporters in Honduras are moving toward the Nicaraguan border today.  But to get there, they will have to make it through at least 8 military and police roadblocks. On Thursday, authorities along the 70-mile route between Tegucigalpa and the border stopped buses at gunpoint. Thirty people including Elias Meza were detained. Police allegedly held Meza because he had given a ride to ten people forced off of their buses while trying to reach the border.
"They arrested 15 people from Tocoa and then us from Danli.  We were beaten and handcuffed.  They ripped our shirts, then punched me in the face and once I was cuffed they threw me against the truck.  They threatened to shoot us and finally they took away our IDs"
At the border, the military imposed a 6pm to 6am curfew to halt further movement by Zelaya sympathizers.  Tim Russo, FSRN, Honduras
UN accuses Hezbollah of impeding investigation in to alleged treaty violations
After a weapons cache exploded in Southern Lebanon last week, a Senior UN official say the Shiite Muslim party Hezbollah violated a UN Security Council resolution.  Jackson Allers has more from Beirut.
Reporter:
UN head of peacekeeping operations in Lebanon Alain Le Roy told the UN Security Council in a closed-door meeting Thursday that the explosion proved there was a "serious violation" of the Resolution ending the 2006 war between Israel and Hezbollah.
The United Nations Interim Force in Lebanon – UNIFIL – monitors the resolution, which calls for southern Lebanon to be free of Hezbollah arms.  In a statement today, Le Roy said there were a number of indications suggesting that the arms depot explosion last week occurred at an "active Hezbollah weapons depot."
In the days following the explosion Lebanese villagers at the site twice turned away a UNIFIL investigation team.  Stones hurled by the villagers injured 14 UN personnel.
Jackson Allers, FSRN, Beirut
H1N1 world update: Swine flu surges in the UK
In England today, authorities announced 100-thousand new cases of swine flu in the past week.  This is an almost 2-fold increase over the previous week and a nearly 70-times increase over then number of new cases just a month ago.
In the Middle East, Arab health ministers have banned children, the elderly and the chronically ill from going on the Hajj – the annual Muslim pilgrimage to Mecca in Saudi Arabia.
In the US, the number of new cases of swine flu is relatively low- by latest counts, nearly 3400 new cases in the first week of July.  But as summer ends, concerns about the continuing unavailability of a vaccine are surfacing.  Speaking at a briefing Thursday, Homeland Security Secretary Janet Napolitano says preparations continue.
"A vaccine won't be available until October at the earliest.  Schools in many states begin in just a couple weeks.  We have been planning all summer long for what happens when the school year starts… what happens when H1N1 comes back around into the US as scientists predict it will"
Bloomberg reports that Australia is the first country to have progressed to the clinical trail stage for the vaccine.  Officials there hope to have the first batch of vaccines available within a few weeks.
Maricopa County sheriff defies feds in new immigration sweep
Maricopa County Sheriff Joe Arpaio has kicked off another so-called "Crime Suppression Sweep" in and around Mesa, Arizona.  Local and national activists say the sweeps racially target Latino residents in an attempt to capture undocumented immigrants.  Aura Bogado reports.
Reporter:
The most recent sweep began Thursday and combines the efforts of Maricopa deputies, armed civilian volunteers, and deputies from neighboring Pinal County, who just finished training under the 287 (g) program.   The program allows the Department of Homeland Security to enter into agreements with local agencies, and authorizes local officers to enforce federal immigration law.  Under new 287 (g) guidelines, officers can only inquire about immigration status after someone is arrested and accused of a serious crime.  But at a press conference yesterday, Sheriff Arpaio defiantly stated he will continue to arrest people solely on the basis of their status:
"We have arrested 1,600 illegals that have not committed any crime other than being here illegally.  So let's see what will happen with this new agreement that's coming up.  And I got a gut feeling that we won't be able to do it anymore.  So you know what? I'll make the decision, whether to fire the federal government and get rid of our 287 (g), because the secret is, we're still going to do the same thing."
The sweep continues through Saturday.  Aura Bogado, FSRN, New Mexico.
FEATURES
Deadline to close Gitmo approaches without a concrete plan for detainees
As the 6 month deadline for the closure of Guantanamo Bay nears, lawmakers are still debating how they will deal with current and future detained enemy combatants.  FSRN's Sam Greenspan reports from Washington.
Administration figures tout stimulus before congressional scrutiny
Three Cabinet officials testified before Congress today in favor of the stimulus. They trumpeted the projects and programs the stimulus is funding – but they didn't talk much about jobs. Some Republicans say the spending package hasn't created jobs fast enough. Tanya Snyder reports.
Minimum wage increase for some, but not all
The US federal minimum wage goes up to $7.25 an hour today. The increase is welcome news to minimum wage earners, but not all low-wage workers will benefit. On the line is Raj Nayak of the National Employment Law Project.
Arizona tribes push back against uranium mining on native land
Native tribes and environmental groups are gathering near the Grand Canyon in Arizona this weekend, calling for protections from proposed uranium mining in the area. Earlier this week the department of interior ordered a 2 year ban on new mining and exploration. Tribal groups say the ban should include some 10 thousand existing mining proposals as well. Christina Aanestad files this report from Arizona.
Oversight of BART police in the wake of Oscar Grant shooting
In California, the defense attorney of a former Bay Area Rapid Transit police officer involved in the fatal shooting of 22 year-old Oscar Grant is seeking the dismissal of murder charges. The attorney claims the death was accidental arguing that his client intended to fire his taser, but pulled the trigger of his handgun by mistake. Meanwhile, BART governance has been slowly working towards a promise it made after the shooting — to create a civilian body to oversee the BART police. As Andrew Stelzer reports, its unclear whether Bay Area citizens will end up with any real power when that oversight body is finally passed into law.