August 13, 2009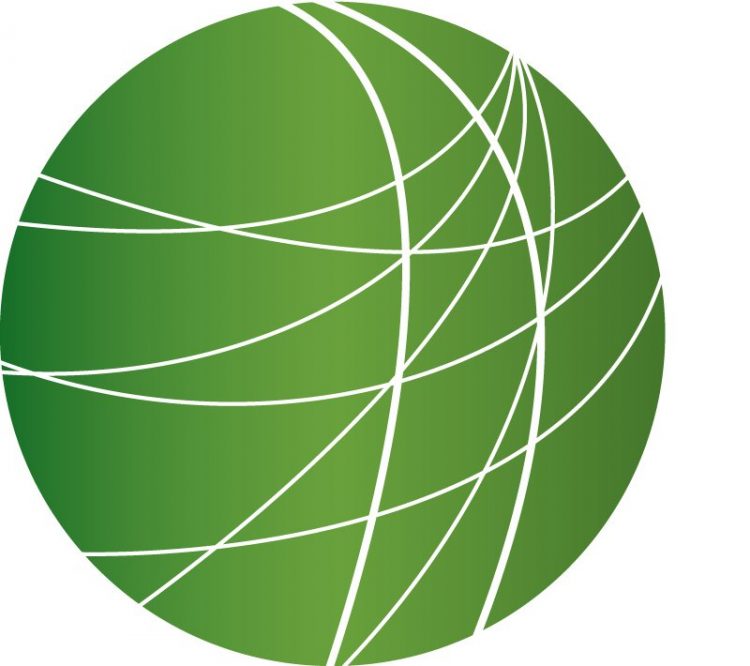 Clinton wraps up Africa trip as critics accuse her of maintaining status quo
Minnesota activists take over homes to fight foreclosures
Mobile medical unit delivers free healthcare in Los Angeles
HEADLINES
Gaza-based members of Hamas resign over lack of election participation
A Human Rights Watch report released today accused the Israeli army of deliberately killing Gaza civilians during the war who were flying white flags.  The organization is calling on Israel to investigate the shootings.  It says it has evidence that 11 Gaza residents – including 9 women and children – were killed while standing in groups waving the flags to convey their civilian status.
In other news from region, the Gaza-based leadership of the Fatah movement have tendered their resignations.  FSRN's Rami Almeghari in Gaza has more.
Members of the Gaza-based Higher Committee of Fatah want an investigation into this week's election, which saw a nearly 75% turn-over in leadership on the party's Central Committee.  Eleven members in all submitted their resignation to Palestinian President Mahmoud Abbas.  Independent analyst Dr. Haidar Eid says the lack of Gaza representation on the Central Committee is a serious issue.
"So far we have heard two people from the Gaza Strip have been represented in the central committee of Fatah and I think this is one of the major reasons that made Gaza supporters disappointed and disillusioned with the latest conference in Bethlehem."
Eid says the results of the elections reflect a trend that supports negotiations with Israel.   Rami Almeghari. Free Speech Radio News,  Gaza.
Large Seattle homeless camp allowed to stay on Port property – for now
A homeless encampment in Seattle, named after the city's mayor Greg Nickels, will remain on land claimed by the Port of Seattle – for now. Mark Taylor-Canfield reports from Seattle.
Seattle's largest homeless encampment, called Nickelsville, won a victory this week when the Port of Seattle announced it will drop it's legal proceedings against the tent city. The Port had filed a writ of unlawful detainer in the King County Superior Court, demanding that residents of the tent city remove their temporary structures from Port property on the Duwamish River.
Gerry Condon, a member of Veterans For Peace and their Homeless Veterans Action Team, says the victory is an important step in establishing the rights of the homeless to set up residency on public land.
"It's public land. It should be used for the public and, you know, what greater use of public use at this time than a well-organized community of homeless people who are trying to take care of themselves."
The Port of Seattle says it will ask the Washington State Attorney General and the State Auditor to review the case for possible future legal actions against Nickelsville residents.  Mark Taylor-Canfield, FSRN, Seattle.

Mountain top removal policy changes put on hold
A federal court has upheld a Bush-era policy governing mountaintop mining.  The decision blocks an Obama Administration attempt to revise the practice, which currently allows mine operators to dispose of excess mountaintop spoil in nearby streams – despite the effect on water quality and riparian ecosystems.  The Interior Department wanted to return the policy to the 1983 standards, which required mining companies to consider the environmental impact.
ND Abortion decision: clinic doesn't have to require women to hear fetus heartbeat
Pro-choice advocates in North Dakota have won another victory.  Earlier this year, the legislature decided not to approve a measure that would define a fetus as a human being. But what did get passed was a law mandating that women seeking abortions get an ultrasound and hear the fetal heartbeat before going through with the procedure.  A judge has now ruled to soften that law.  FSRN's Jon Pike reports from Fargo.
North Dakota's only abortion clinic – the Red River Women's Clinic located in Fargo – was prepared to sue the state over what they claimed was an undue financial burden – they estimated the equipment needed to comply with the new law would cost them more than $28k. They also claimed the law was vague and confusing.  The clinic asked a judge for a temporary injunction while they and the Center for Reproductive rights prepared a suit.
The judge instead ruled, that Red River has to tell women that ultrasound and a chance to listen to the fetal heartbeat are available in the community, but the clinic itself does not have to provide the service.  This means the Red River can continue to operate much as it has in the past.  Jon Pike, FSRN, Fargo.
NC law allows death row inmates to appeal racially motivated sentences
North Carolina is now the second state in the US – after Kentucky –  to pass legislation that allows capital defendants to argue that race was an underlying factor in the decision to seek or impose the death penalty at their trial.  According to Department of Corrections figures, about half the inmates on death row in the state are African American, despite that demographic making up less than a quarter of the population.  Lynda-Marie Taurasi reports from Chapel Hill.
When North Carolina Governor Beverly Perdue signed the Racial Justice Act into law, she said the bill "ensures that when North Carolina hands down our state's harshest punishment to our most heinous criminals – the decision is based on the facts and the law, not racial prejudice."
Executive Director of The Fair Trial Initiative Mark Kleinschmidt, who worked for the law's passage, agrees:
"One of the great things about this piece of legislation is that it's not only prospective but its also retroactive, and so if there's evidence that race bias played a role in seeking a death sentence for anyone who received it in the past, this bill provides an opportunity for release to be granted in those cases as well."
The new law allows those facing or sentenced to the death penalty the opportunity to appeal if they can prove a statistical bias regionally or statewide. If racial bias is found, the sentence would be changed to life in prison.  Lynda-Marie Taurasi, FSRN, Chapel Hill.
FEATURES
Clinton wraps up Africa trip as critics accuse her of maintaining status quo
Secretary of State Hillary Clinton is wrapping up her 11 day trip to Africa.  She´s visited  Kenya, South Africa, Angola, Nigeria and the Democratic Republic of Congo.  Today she made a brief stop in Liberia before heading to the island nation of Cape Verde.  The trip so far has been a mixture of promising economic and military aid, backing leaders who support the US and according to some critics, keeping the status quo. FSRN's Karen Miller has more.
Minnesota activists take over homes to fight foreclosures
For the past seven days, dozens of people in Minneapolis have been occupying the house of Rosemary Williams. After a foreclosure, local Sheriffs Deputies evicted Williams from her home on August 7th.  But with the help of her neighbors and local activists, Williams broke the new locks and moved back in.  As FSRN's Andrew Stelzer reports, this is one of several actions in the Twin Cities to stop the foreclosure stampede.
Mobile medical unit delivers free healthcare in Los Angeles
While lawmakers discuss healthcare reform with voters across the country, doctors are volunteering to help people who fall through the gaps in the system.    In Los Angeles, the Remote Area Medical Volunteer Corps is conducting an eight-day no-cost healthcare drive for people who need treatments they cannot afford. FSRN's Dan Fritz reports.
More clashes between Zelaya supporters and security forces in Honduras
Manuel Zelaya is intensifying his efforts to return to power in Honduras. Yesterday the deposed President visited Brazilian President Lula da Silva and called on the United States to impose trade sanctions on the de-facto government.
Meanwhile in Honduras, Zelaya supporters clashed with local security forces for the second day.  Demonstrators threw rocks at Honduran police who blocked them from reaching the Honduran Congress. Police dispersed them with tear gas and batons detaining at least 40 protesters. Reporter Tim Russo is in Tegucigalpa, where he has been closely following the action.  FSRN spoke with Russo Thursday.