October 5, 2009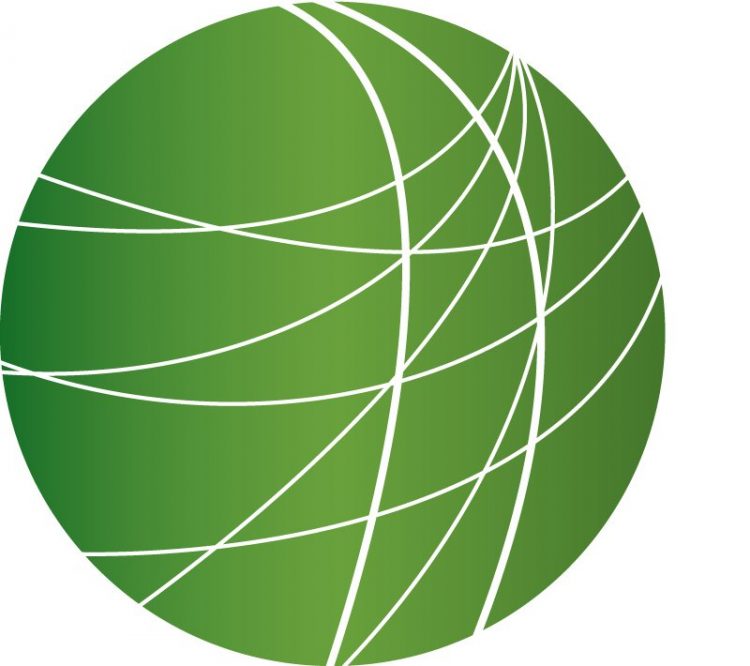 Palestinian authority criticized for not endorsing UN report; Following clashes, Israel sends police to guard Jerusalem holy site
Peace groups demonstrate outside White House against Afghanistan war
US Supreme Court begins a potentially monumental year
ACLU report says American Indians are subject to voter discrimination
Streetbeat:  Thousands mourn Argentine folk singer Mercedes Sosa
Mumia Abu Jamal: Between Acorns and Blackwater
HEADLINES
Micheletti says civil liberties will be restored tomorrow
Honduran de facto President Roberto Micheletti said that Ministers will repeal a Presidential decree that suspended constitutional rights last week — the action will take effect tomorrow. Ousted President Manuel Zelaya, who remains locked in the Brazilian Embassy, said that the restoration of rights is a pre-requisite to any negotiations.  Tim Russo is in Tegucigalpa.
Micheletti once again promised to restore rights saying quote "we have peace in the country" hence the decree is no longer necessary.  The Presidential decree suspending some civil liberties in Honduras has been in full affect for over a week.   Olga Osiris, a 35 year old mother of four, died this weekend due to respiratory complications caused by exposure to tear gas. Olga was one of many protesters who were aggressively dispersed by police last Tuesday while demanding that Radio Globo and Channel 36 be put back on the air. The two stations, critical of the de facto government, were shut down by police who applied the presidential decree. Zelaya told supporters via telephone at Sunday's general assembly of the resistance movement that there would be no negotiations until constitutional rights are restored.
"As long as the decree, that offends the dignity of Honduras, is not lifted and as long as the frequencies of Radio Globo and Channel 36 are not restored this dialogue is incomplete and is merely a farce offered by the dictators."
38 campesino men launched a hunger strike over the weekend demanding their release from prison. The men were arrested in the National Agrarian Institute last week and charged with sedition for occupying the facility since the June 28th coup. The Organization of American States has scheduled a high-profile mission to Honduras this Wednesday to support efforts for peace negotiations. Tim Russo, FSRN, Tegucigalpa.

Socialists sweep Greek elections
Greek Prime Minister-elect Giorgos Papandreou began cobbling together a new cabinet today, after his socialist party – PASOK — swept elections yesterday. Aris Oikonomou reports.
Late last night, Kostantinos Karamanlis Prime Minister and President of the Right wing party New Democracy accepted defeat and welcomed Giorgos Papandreou the President of the Socialist Party, PASOK, to the PM position. Karamanlis also resigned as president of the New Democracy party. These elections brought historic results for both parties. On one hand, the socialist party – or PASOK—won in a landslide with an unprecedented nearly 44 percent score. On the other hand, the New Democracy Party saw its lowest score since 1974. The PASOK sees this as proof of popular support for its economic policies of budget constraint and benefit cuts. The victory of the PASOK, coupled with the Socialists' victory in Portugal, is seen as a left turn European politics and hint of hope for European Socialists after the important defeats in Italy, Germany, France and most probably in the UK. For FSRN this is Aris Oikonomou in Athens.
Widespread strikes in Romania protesting public sector pay cuts
Hundreds of thousands of public sector workers in Romania are on strike today protesting pay cuts and a mandatory 10 day furlough — Dana Lepadat reports from Bucharest.
More than three quarters of a million workers in schools, hospitals, town halls, and municipal offices are taking part in the one-day strike. Hospitals dealt only with emergencies and teachers provided care for children – but no lessons. The strikes are the result of salary cuts as part of financial reforms taken in exchange for aid from the international monetary fund. The IMF aid comes as unemployment in Romania has increased by 70 percent in the past year — some 600,000 Romanians are without work. The strikes put pressure on the Romanian Government, already working with a skeleton staff after the social democrat ministers resigned a few days ago, just two months before the presidential elections. Another strike is planed by budgetary employees on Wednesday.  Dana Lepadat, Free Speech Radio News, Bucharest.

UN World Food Programme office bombed in Islamabad – 5 dead
The United Nations temporarily closed all of its offices in Pakistan after a suicide bomber attacked the offices of the World Food Program in Islamabad, killing five UN employees – UN Radio's Patrick Maigua reports.

Speaking in Geneva, Secretary-General Ban Ki-moon said the attack was unjustifiable adding that it will not deter the United Nations from delivering much needed humanitarian assistance to over two million displaced people in Pakistan.
"This is a terrible tragedy for the United Nations and the whole humanitarian community in Pakistan. This is a heinous crime committed against those who have been working tirelessly to assist the poor and the vulnerable on the frontlines of hunger and other human suffering in Pakistan."

World Food Programme Executive Director, Josette Sheeran said the victims were humanitarian heroes working on the frontlines of hunger in a country where WFP food assistance is providing a lifeline to millions. She said the attack was a tragedy not just for WFP – but also for the entire humanitarian community and for the hungry. Patrick Maigua, UN Radio Geneva.
Rescue and relief efforts ongoing in Indonesia and India
At least three Indonesian villages swallowed by landslides in Indonesia will be left as mass graves as relief workers continue to find survivors in remote inland regions without food, water or shelter.   In Padang, some markets reopened and children began to return to school today five days after a 7.5 magnitude earthquake hit Sumatra.  According to Indonesian officials, the death toll could be as high as 3,000 and concerns are rising about disease – particularly in Padang – where decomposing bodies still litter the city. And in India, days of torrential downpour have left 750,000 displaced – at least 200 are dead. Entire villages are underwater and emergency rations are being dropped from helicopters to hundreds more.
FEATURES
Palestinian authority criticized for not endorsing UN report; Following clashes, Israel sends police to guard Jerusalem holy site
Israel sent thousands of police to Jerusalem´s old city, following clashes this weekend with Palestinians. The violence happened near one of the city´s holiest sites, the Temple Mount, a place sacred to both Jews and Muslims.  Meanwhile, there is growing criticism of the Palestinian Authority for failure to endorse a UN report on abuse during Israel´s war on Gaza.  FSRN´s Ghassan Banoura has the latest.
Peace groups demonstrate outside White House against Afghanistan war
In Washington DC, Monday, about 300 activists gathered in front of the White House to oppose eight years of war in Afghanistan.  Organized by a combination of groups including World Can't Wait, the National Campaign for Non Violent resistance, Veterans for Peace and Code Pink, among others, the protest drew a wide variety of people.  Suzette Abbott says she´s been opposed to the US Military occupation of both Iraq and Afghanistan.
"I think it has actually made things far more dangerous in the world in that it has galvanized the Taliban and Al-Qaeda and also there is the incredible harm that it has done to people living there and all the death and destruction and all the unnecessary deaths of soldiers."
Two Afghan security forces and eight US soldiers were killed over the weekend in the mountainous Nuristan province of Afghanistan in the worst loss for US troops since a battle last year in which nine soldiers were killed. The US forces were ambushed by 300 Taliban militants.
On top of the heavy US losses and civilian casualties in recent air raids, Afghanistan's future remains uncertain as the validity of the August 20th elections is on hold, pending a recount of the votes. Despite the uncertainties, President Obama is due to host a bipartisan meeting Tuesday on Afghanistan. However, some protesters are questioning the US strategy and instead of an increase of current US forces, they are asking for a shift in focus.
Peace Action´s Paul Kawika Martin returned from Kabul Monday morning. He was part of a seven-day delegation organized by Code Pink to assess the situation there and to figure out ways to help the Afghan people in the long term.
"There needs to be more money specifically put into the Afghan economy and more funds for the Afghan-led NGOs, businesses, etc.  As it stands, approximately only 20 percent of billions of dollars that have been sent there by the international community has actually stayed in Afghanistan.  Most of that money has gone to contractors, outside vendors etc. And right now it is probably the biggest economic footprint that country is going to have in any time. So, more money needs to stay in the country."
Meanwhile NATO reports that two soldiers from the International Security Assistance Force were killed in separate incidents on Sunday, following the attack that killed eight US soldiers. One of those soldiers was an American who died from wounds after being attacked by insurgents on October 4th.  The nationality of the second NATO casualty has not been revealed.
US Supreme Court begins a potentially monumental year
The Supreme Court began their year today.  With a new Justice on the bench and some controversial cases on the docket, this could be a monumental year for the high court. FSRN's Leigh Ann Caldwell gives us a preview of what is to come.

ACLU report says American Indians are subject to voter discrimination
In a new report, civil rights advocates say systemic voter discrimination continues to take place in Indian Country, disenfranchising thousands of voters. The ACLU has documented violations of the Voting Rights Act in Colorado, Montana, Nebraska, South Dakota and Wyoming.  FSRN spoke to co-author of the report, Laughlin McDonald, director of the ACLU´s Voting Rights Project.
To see the full report go here.
Streetbeat:  Thousands mourn Argentine folk singer Mercedes Sosa
Legendary folk singer Mercedes Sosa died on Sunday at the age of 74. Argentina mourned "La Negra" as the folk icon was called in her home country, at the national congress where thousands came to say goodbye. The folk singer shaped the consciousness of many Argentines as a voice for the voiceless, criticizing Latin America´s military regimes and speaking on behalf of the poor. In today´s edition of Streetbeat, FSRN'S Marie Trigona joined the residents of Buenos Aires as they mourned and remembered this Latin American icon.
Mumia Abu Jamal: Between Acorns and Blackwater
A commentary by Mumia Abu Jamal.