August 12, 2009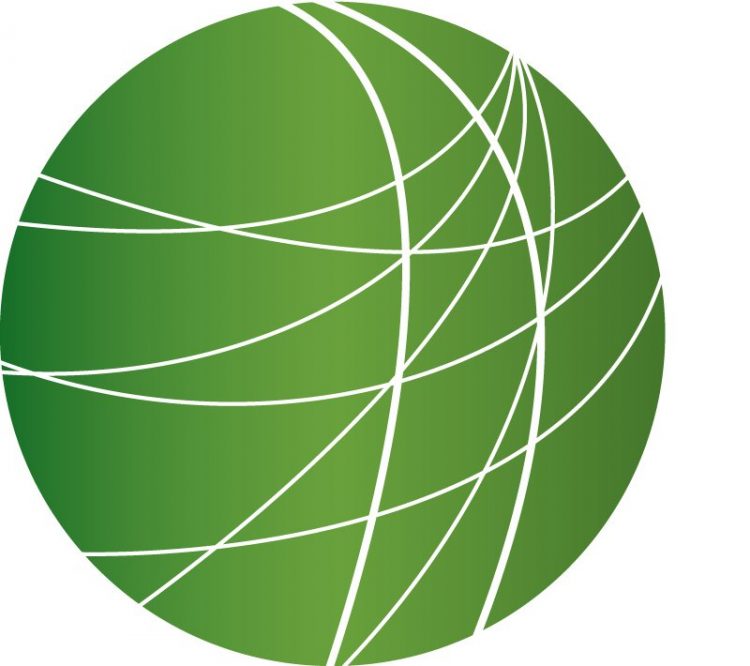 House Judiciary: Karl Rove linked to politicized firing of US attorneys
Congress reviews war contractors' spending practices
Disabled students face higher rates of corporal punishment
Mexico overturns sentences of suspected participants in Acteal Massacre
Haitian activists demand release of political prisoners
HEADLINES
One shot, several injured in massive anti-coup protests in Honduras
Today in Honduras, pro-Zelaya supporters were once again in the streets of the country's largest cities.  Yesterday, thousands entered Tegucigalpa as the National March of Popular Resistance Against the Coup reached the capital after 6 days of marching from the interior.  But what began as a peaceful march to the Honduran capital ended in violence and repression as the demonstrators began to call it a day.  FSRN's Tim Russo is on the ground in the capital.
Protesters hoped to end their march at Tegucigalpa's Pedagogical University, but riot police and the military forced them to turn back.  Violence broke out after an urban bus nearly ran over people in the crowd.  One person was shot as the police tried to intervene, and protesters set the bus and a local fast food restaurant ablaze.
Approximately 40 people were detained, and many were treated for injuries.  In the aftermath, the de facto government announced a curfew for the capital.  Francisco was one protester who managed to make it into the University.  He and others spoke to a crowd, all the while trying to protect themselves form a shower of tear gas, rubber bullets and stones from the police outside.
"If they come to capture one of us then they'll have to take all of us.  Nobody gets taken alone, we'll all go.  We're going to defend ourselves, but if they surround us there is nothing that we can do.  Here in this parking lot we'll surrender but we'll have human rights observers and international press here with us to guarantee that things stay under control."
Today the march for dignity made its way through the capital once again.  Ousted President Manuel Zelaya is due to arrive in Brazil for talks and the Organization of American States is expected to soon announce a date for its mission to Honduras.  Tim Russo, FSRN, Tegucigalpa.
Sunni-Shia conflict heats up in Yemen
The conflict in Yemen continues to escalate as the Sunni-led government troops stepped up their fight against Shia Muslim Houthi based along the Saudi Arabian border.  The conflict has ebbed and flowed over the past five years.  Today, the Yemeni government bombed rebels based in a northern town, leaving dozens dead – but there is no clear picture of how many civilians were killed in the attack.
60th anniversary of Geneva Conventions: progress still needed
Today is the 60th anniversary of the signing of the Geneva Conventions – a series of four treaties that govern international warfare.  The treaties were negotiated and updated by the international community following the atrocities of World War II.  They establish rules for the treatment of prisoners of war, the wounded and civilians.  194 nations have ratified the Conventions.
International Committee of the Red Cross Spokesperson Anna Nelson says the Conventions don't actually set out to end war, but instead seek to make the practice less barbarous.
"We've seen some progress in recent years in terms of the violations that we see no longer passing in silence or going unnoticed.  We've seen that increasingly those responsible are being held accountable for their actions and that's a good sign."
But despite this international support, critics argue that, in many cases, the Conventions are not upheld or enforced – civilian deaths are commonplace in conflicts… the most recent examples being the wars in Gaza, Iraq, Afghanistan and the Republic of Georgia.  In the past few years, the US has been cited by critics for violating the Conventions through the alleged torture of detainees in Iraq and Guantanamo.  Red Cross President, Jakob Kellenberger denounces disrespect for the conventions.
"There remain far too many violations, but I would simply like to say, it would be quite a wrong impression if one were to think such violations were the rule, and the respect of the law is the exception."
Critics also say the Geneva Conventions are not suited to the current realities of war where militant groups are not easily distinguishable from civilians.  ICRC says international humanitarian law "must continue to evolve to respond to the changing nature of armed conflict."
Mountaintop removal mining activists arrested in West Virginia
In the latest of a series of environmental protests throughout Appalachia, activists gathered at the West Virginia Department of Environmental Protection in the capital Tuesday.  Four people chained themselves to the building's doors and were forcibly removed and arrested by police.  Reporting for FSRN from Charleston, Erica Peterson of West Virginia Public Broadcasting has more.
This protest was the twelfth this year organized by environmental groups seeking to end mountaintop removal mining.  Four activists chained themselves to the door of the DEP building, demanding that the state relinquish control of several programs to the federal Environmental Protection Agency.
The protesters argue that the Department of Environmental Protection has been incompetent in regulating mining in West Virginia.  Richard Bradford joined other activists at the protest and was wearing a custom-made T-shirt that said "West Virginia DEP sucks."
"Well, I think the DEP is doing wrong and I think they've always done wrong and I think they're taking up for the coal company and they're rubber stamping these permits for the coal company.  They don't care about the private individual and I think they should be done away with."
Authorities have released the four activists on bail.  Protesters say there have been 90 people arrested for civil disobedience so far this year at mining-related protests. Erica Peterson, FSRN, Charleston.
FEATURES
House Judiciary: Karl Rove linked to politicized firing of US attorneys
A congressional investigation into the controversial firings of US Attorneys has released more than 5000 pages of documents and testimony about the conduct of former Bush advisors Karl Rove and Harriet Miers. The documents reveal that politics played a big role in the firing of one of the US Attorneys, and that Karl Rove was instrumental in the decision. FSRN's Leigh Ann Caldwell reports.
Congress reviews war contractors' spending practices
In Congress, a commission on wartime contracting wrapped up two days of hearings examining the spending practices of top government contractors that provide translators for the wars in Iraq and Afghanistan. Congress members pressed these corporations' executives to explain how they used billions of government dollars following reports that administrative salaries have been rising as salaries for translators have been cut.  FSRN's Matt Pearson reports.
Disabled students face higher rates of corporal punishment
In some 20 states across United States, teachers are physically abusing students with disabilities.  That is according to a new report from Human Rights Watch and the ACLU. About 30 states have banned corporal punishment, which often includes paddling a student with a wooden board.  But researchers found that teachers and school administrators often go further and beat, slap, pinch and drag students. FSRN spoke to  Alice Farmer, authored of the ACLU- Human Rights Watch Report.  
Mexico overturns sentences of suspected participants in Acteal Massacre
In Mexico, the Supreme Court overturned the sentences of 22 people who were jailed for the massacre of 45 indigenous Mexicans. The Acteal massacre occurred in December 1997, when a group of paramilitaries, who also came from local indigenous communities, attacked a group of men, women and children, some of whom belonged to the pacifist group Las Abejas.
Eighteen children died in the massacre and more than 80 people were incarcerated for the crimes. But defense lawyers recently asked Mexico's Supreme Court to overturn the sentences of more than 40 of those convicted arguing that their cases had not received due process.
In a divided vote, Mexico's Supreme Court said that irregularities were committed by Mexican prosecutors who handled the case, such as including false evidence and administrative errors. The court ruled that that justifies overturning the sentences of 22 prisoners. The cases of 35 more people are under review.  Some Human rights organizationS opposed the court's decision.  According to Victor Hugo Lopez, who works for the Fray Bartolome de las Casas Human Rights Center in Chiapas,
"We are worried about this move by the Supreme court, because the Supreme Court is only looking out for administrative mistakes here. We also agree that some procedures were violated as these people were investigated. But we think there is more to it.  We do not think that the Acteal massacre resulted from a conflict between rivaling communities. We think the Mexican state is responsible for this crime."
The Fray Bartolome center has conducted in-depth research on the Acteal massacre and has interviewed witnesses and families of those involved.  Lopez says witnesses are certain that those whose sentence may be reverted, were involved in the massacre.
But Lopez also wants Mexico´s supreme court to interrogate important government figures, over their involvement in Acteal. Lopez says he thinks the Acteal massacre was part of a broader plan to eliminate indigenous resistance movements after the Zapatista uprising in Chiapas in 1994.
"We obtained a government document called the 1994 Campaign plan for Chiapas. In this campaign plan, it says that one of the objectives of the Mexican army is to arm civilian groups in Chiapas, so as to douse indigenous resistance and to neutralize all populations that could possibly support autonomy for indigenous peoples."
More than 80 people are in jail, charged with participating in the Acteal massacre. But the Supreme Court is only considering reverting the sentences of those who did not plead guilty.
Haitian activists demand release of political prisoners
Amnesty International is calling for the release of Haitian opposition activist Ronald Dauphin, saying it opposes his continued detention without trial.  Dauphin, a member of the former President Jean Bertrand Aristide's Lavalas party, has been in jail for four years.
Five years have passed since Aristide was removed from power. The democratically elected Aristide was deposed in a coup and flown out of the country on a US government plane.  Now exiled in South Africa, Aristide calls it a "kidnapping" by the United States and its allies in France and Canada. Following Aristide's ouster, many members of his Lavalas party were jailed by the Haitian authorities without a trial and remain in prison today. Judith Scherr has the story.