June 23, 2009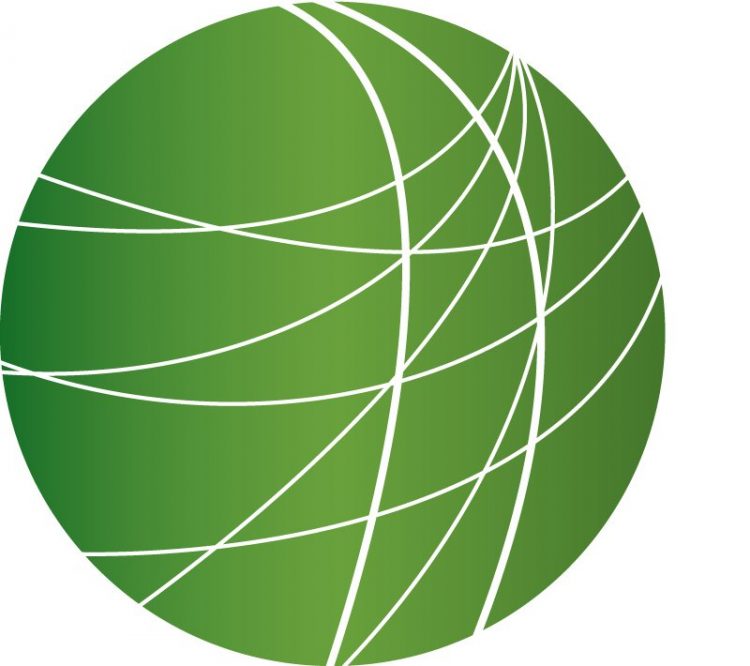 Iran says elections were fair; World leaders criticize recent crackdown on dissidents
Immigrants ask Congress to legalize their status
Supreme Court decision narrows the scope of Voting Rights Act
New York Senate may hold doctors accountable for participation in acts of torture
Despite the obstacles Indigenous Schools survive in Brazil
HEADLINES
Unpiloted planes – drones – kill scores in Pakistan
According to the United Nations, another forty thousand Pakistani's have fled South Waziristan in recent days. They join the nearly 2 million who left the Swat valley seeking safety during military operations against the Taliban. In South Waziristan, farming is often the sole source of income and it is the season to harvest crops and fruit. After the harvest, most people are expected to leave the region. Amongst this back drop, US drones dropped missiles in South Waziristan today – Nathan Moore reads for our correspondent in the region, Gabe Matthews.
This morning, an unpiloted US aircraft – or drone – fired missiles near the main town in South Waziristan – the home territory of Pakistan Taliban chief Baitullah Mehsud. At least six were killed. Hours later, drones struck again — their target this time, the funeral prayers for those who died in the earlier attack.  On condition of anonymity, a young man spoke with FSRN from South Waziristan:
"Many people were present at the funeral of a commander who was killed in a US attack. In the morning we heard a huge sound. Everyone understood it was a US drone as people here are used to hearing the huge sounds of US drone attacks.  Most of the local people want to leave this area, but they can not leave due to their poverty. I believe many innocent civilians are among the dead. It is our culture and religious teaching that most people attend funeral prayers, so it does not mean that all killed would be militants."
Reports indicate as many as 50 were killed in the attack on the mourners. There are also reports today that the main rival of Taliban leader Baitullha Mehsud, Qari Zainuddin, was assassinated this morning – those reports are unconfirmed. Pakistan's government had supported Zainuddin as part of their effort to overthrow Mehsud's control in the region. Reading for Geb Mathews in Pakistan, I'm Nathan Moore.
More protests in Peru shake foundation of Garcia government
Thousands of people continue protesting today in Andahuaylas, in the Andean region of Peru.
Andahuaylas is now isolated – for 12 days protestors have blockaded the main roads and airport. Campesinos and labor unions are demanding the construction of an interregional road.  Today the protesters will meet with Prime Minister Yehude Simons. Protests throughout the highlands like the one in Andahuaylas follow the deadly protests in the Amazon basin earlier this month. They are destabilizing the Alan Garcia government.  Tomorrow, the Prime Minister will appear before the National Congress to explain the reasons for the Amazonian crisis – a no confidence vote could follow. The government has authorized military intervention to guarantee the public order and safety in Apurimac, Cusco and Junin. For FSRN Pamela Cueva and Alfredo Cuadros, Lima.
Palestinians protest calling for visits with prisoners – Israeli's counter protest
Palestinian Maan News Agency reported today that a prisoner swap deal between Hamas and Israel is likely very soon. Meanwhile, scores of families of Palestinian prisoners demonstrated today demanding the release of about 12,000 prisoners jailed by Israel – hundreds of Israelis counter protested calling for the release of a Israeli soldier captured in Gaza. FSRN's Rami Almeghari reports.

For more than two years now, Gaza-based families of 950 Palestinian's jailed in Israel have not been allowed to visit their family members. Elderly Um Emad Shehada is a mother of a Gaza prisoner. Her son Emad and her brother Hatem Ismail have been imprisoned for almost 20 years.
"I have not seen my son for about three years. It is unfair , it is unfair. They are demonstrating to demand Shalit? They should at least allow us to see our children."
According to Israeli Online Haaretz, hundreds of Israelis counter protesters inside Israel  near the Gaza crossing —  demanding the release of captured Israeli soldier, Gil'ad Shalit,  who has been held by two Gaza factions since June,  2006. Also today,  Israel released  the speaker of the Hamas-dominated parliament in the West Bank, Dr. Aziz Dwaik. Dwaik was jailed in 2006 along with dozens of other Hamas members, following Hamas's capture of Shalit. Egyptian-mediated talks between Israel and the ruling Hamas party in Gaza are ongoing – they include a prisoner swap deal. Hamas wants 1000 Palestinian prisoners in return for extraditing Shalit.  Israel refuses. Rami Almeghari. Free Speech Radio News. Northern Gaza.
60 Thousand raped each year in US prisons
The National Prison Rape Elimination Commission says that 60,000 prison inmates in the US are raped each year – more than half said their abuser was prison staff. According to a report issued today, inmates most at risk are those who are short, young, gay or female.  More rape occurs in prisons than in jails, and some prisons are far worse than others. The Commission identified standards for implementation – their recommendations go to Attorney General Eric Holder. Among them – better identification of potential victims, staff training, and zero-tolerance policies. One adopted, if prisons don't implement recommended policies, they could lose five percent of federal prison grant funds.
FEATURES
Iran says elections were fair; World leaders criticize recent crackdown on dissidents
Iran´s powerful Guardian Council declared that the country´s disputed presidential election results will stand, saying it could find no evidence of any major irregularities.
Iranian authorities say President Mahmoud Ahmadinejad won the elections with more than 60 percent of the vote, but supporters of opposition candidates continue to claim the elections were rigged. Protests turned violent over the last week with at least 13 deaths, but accurate counts are difficult to come by due to restrictions on the press. Iran´s supreme leader the Ayatollah Khameini ordered a halt to protests last week, urging opposition leaders to handle their complaints through Iran´s legal system.
The government´s handling of the protests has outraged many world leaders including those in neighboring Israel. Prime Minister Benjamin Netanyahu praised the "courage" of Iranian protesters today and called the Tehran authorities the "greatest threat to peace". In Europe, French President Nicholas Sarkozy called the elections a "tragedy" adding that "the extent of the fraud is proportional to the violent reaction."
On Tuesday, British Prime Minister Gordon Brown spoke before the parliament, saying that the Iranian government must show its people that "recent elections results have been credible," while urging Iran to stop "curtailing democratic rights." Iranian authorities accuse Britain and other western powers of interfering in Iran´s internal affairs and attempting to divide the country. And on Tuesday Iran expelled two British diplomats after accusing them of espionage.
The US reaction to events in Iran has been more measured. At a press conference today, President Obama said the US will not be a "foil" for the Iranian government, adding that some people would love blame what´s happening on the streets of Tehran on the CIA or on the White House. While Obama urged Iran to respect human rights and used his strongest language to date, he did not talk about any specific US response.
Conservative lawmakers in the US have criticized the Obama Administration´s softer tone in response to the events in Iran, but some analysts say the measured US response is because the administration is worried about the outcome of negotiations over Iran´s nuclear program, as the US is trying to convince the Islamic republic to stop its experiments with nuclear technology.
Meanwhile in Iran, authorities announced plans to set up a special court to try protesters, warning that those who encourage more demonstrations will be subject to arrest.
Immigrants ask Congress to legalize their status
Two groups of immigrants spoke out on Capitol Hill today, asking Congress to help them legalize their status. Widows of American citizens and college-bound students – all in legal limbo – are looking for a better solution than deportation.  Tanya Snyder reports.

Supreme Court decision narrows the scope of Voting Rights Act
Yesterday the Supreme Court side-stepped a challenge to the Voting Rights Act, which protects voters in historically racist districts. The court upheld the act in an 8 to 1 decision, but the opinion by Chief Justice Roberts raised questions about the validity of the 15th Amendment, nearly 50 years after its adoption. FSRN's Matt Pearson reports.
New York Senate may hold doctors accountable for participation in acts of torture
New York Governor David Patterson convened a special session of the State Senate today, in an effort to undo a long power struggle between Democrats and Republicans. The Senate is split in half and has failed to vote on several important bills during its regular session.
One proposal that´s still on the table is a bill that will hold medical professionals accountable for their role in the mistreatment and torture of detainees at military prisons or detention centers like Guantanamo Bay. Ravi Ragbir with the Community News Production Institute reports.
Despite the obstacles Indigenous Schools survive in Brazil
Brazil's 1988 constitution, written after the end of its military dictatorship, recognized the rights of indigenous people to have their own schools.  Since then, experience has shown that it takes more than words on paper to transform this and other rights into reality. Zoe Sullivan reports.