March 6, 2009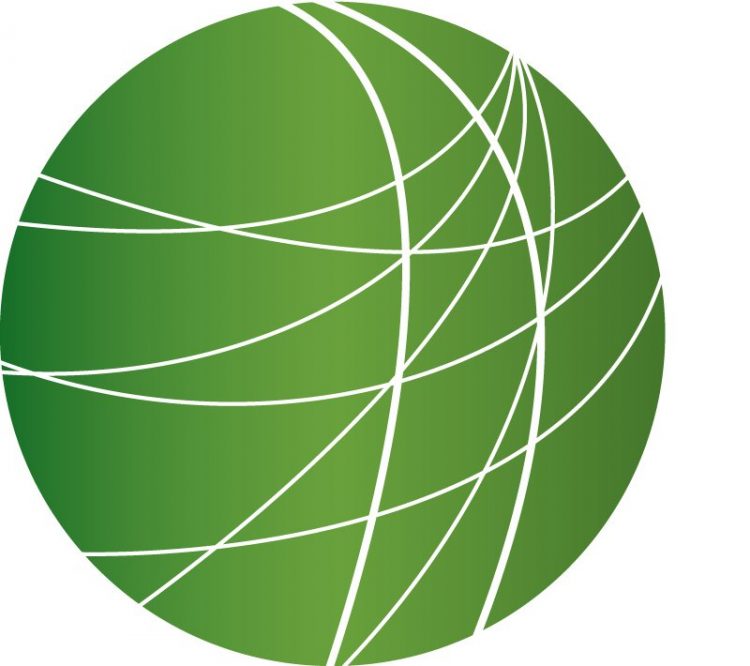 Unemployment hits 25-year high
California Supreme Court hears Prop 8 same sex marriage ban arguments
Bay area activists protest BART officer involvement in Oscar Grant killing
Mexico Unconquered: author says struggle for dignity continues
HEADLINES
Supreme Court Will Not Hear Case Challenging Presidents Indefinite Detention Power
The US Supreme Court will not hear a case which would have challenged the ability of the President to order the detention of people without charges.  Last week, federal prosecutors filed charges against accused Al Qaeda supporter and US resident Ali Al-Marri, who had been held in detention for the past 5 and a half years.  That transfer of him from military to civilian custody alleviated the need for his legal appeal to be heard, although lawyers still had hoped the Supreme Court would do so, for the possibility that they would declare indefinite detentions without charge illegal.
Zimbabwe's Prime Minister in Car Accident/ Judge Arrested/Obama Extends Sanctions
Zimbabwe's Prime Minister Morgan Tsvangirai has been injured in a car crash, and his wife has been killed.  The opposition leader was sworn in last month, as part of a new unity government, early reports are that he is not in critical condition.  Meanwhile, the case of a Zimbabwean lawmaker who is in custody after being accused of illegal weapons possession has taken a new twist. A judge who on Wednesday ordered Roy Bennett to be released in keeping with a higher court ruling has been arrested himself. Moses Magadza reports.
Livingstone Chipadze, a provincial magistrate in Zimbabwe's eastern city of Mutare, was arrested on Thursday night. Earlier on Wednesday, Chipadze had ordered that Roy Bennett be released after the High Court had granted his request for bail.  Bennett is set to become a deputy minister in Zimbabwe's new power sharing government. He was arrested on February 13 on weapons charges, which Prime Minister Morgan Tsvangirai says are politically motivated.  On Friday a layer representing Bennett said the judge had been arrested for ordering Bennett's release in keeping with the High Court ruling. He is now being held at Mutare Central Police Station and faces a charge of criminal abuse of authority.  Media reports say the arrest of the magistrate had sparked outrage in Mutare, with fellow magistrates going on strike in solidarity.  Meanwhile, United States President Barack Obama announced this week that his administration would maintain crippling sanctions on Zimbabwe for another year, citing lack of proof of change to warrant their removal. Obama spoke a few days after Zimbabwe's Prime Minister Tsvangirai implored the west to lift the sanctions. Western donors – seen as key in rebuilding Zimbabwe's battered economy – have adopted a wait and see attitude.  For Free Speech Radio News, I am Moses Magadza
Government Says It Has Located Kidnapped UN Official As Violence Continues in Pakistan
Violence continues in Pakistan.  One woman was killed and 28 injured in an attack on a Presbyterian church in the village of Songo, in Pakistan's Punjab province.  Meanwhile, the Taliban blew up 16 video and music stores in a town near Peshawar, the regional capital.  And the Pakistani government says it has identified the location of kidnapped United Nations official John Solecki.  The American was kidnapped a month ago, and Thursday was a stated deadline by the kidnappers, who said they would kill Solecki if Pakistan doesn't release eleven hundred ethnic Baluchi who they say are being detained.
UN Asks US not to Deport Haitians
The United Nations is asking the US government to delay the deportation of 30,000 thousand Haitians.  The Bush administration put a hold on deportation of Haitians last September, after several storms heavily damaged the already poverty-stricken island.  The deportations resumed in December, but the UN's Michel Forst says that Temporary Protection Status, or TPS, should be granted to those currently in the US who wont have ample resources if they are sent back to Haiti. "It would be a huge crisis for Haiti. If you consider other countries like Honduras or El Salvador, or even Nicaragua that in the past has been struck by the same earthquakes and hurricanes and has been granted TPS, there is no reason why the U.S.A. would not grant Haiti the same status."  The Haitian government is stalling their participation in the deportations while the department of Homeland Security is considering the issue.
Kenyan Human Rights Activists Killed
2 Kenyan human rights activists have been assassinated, and a student was killed during a protest against police violence.  The activists had been working to document what they say is a pattern of extrajudicial killings by Kenyan police, and helped organize the demonstration.  The UN has called for a probe into the killings; a UN report released earlier this week that said Kenyan police kill with impunity.
Congress May End School Vouchers in DC
An experimental Washington DC school voucher program is up for renewal, and while local residents may not have wanted the program in the first place, they may have to maintain it for the short-term benefit of a challenged school system.  Sam Greenspan reports.
Many educators who initially opposed the voucher program in 2004 are torn on how to proceed.  Washington's public school system is one of the worst in the country, and would be hard pressed to accommodate the 1,700 children who are currently attending private schools using vouchers, should the program continue.  Washington, DC Congressional Delegate Elizabeth Holmes Norton is opposed to vouchers, as is recently appointed Sec. of Education Arne Duncan.  Duncan though, has said he's in favor of keeping vouchers in the District of Columbia, But now in the other states that allow them.  Jeff Smith is the executive director of DC Voice, an advocacy group for DC residents.  "Let's make the students we coaxed into it reap the full benefits, if there are any, from it, and gather the data from it to see how it impacted the education system."  Congress, who govern Washington DC directly, will vote next week on whether to renew the opportunity scholarship program.  For FSRN, I'm Sam Greenspan, in Washington.
Washington State's Assisted Suicide Law Goes Into Effect
Washington States doctor assisted suicide law has gone into effect.  60 percent of Voters approved the measure last November; which allows doctors to prescribe lethal medications to patients with less than 6 months to live, who have made repeated documented requests.  Oregon is the only other state to allow terminally ill patients to choose to end their lives; about 400 people have done so since Oregon voters approved a similar law in 1997.
FEATURES
Unemployment hits 25-year high
Unemployment numbers jumped to their highest levels in a quarter century. Lawmakers begged for a silver lining to the bad news – but there doesn't seem to be one. Tanya Snyder reports from Washington.
California Supreme Court hears Prop 8 same sex marriage ban arguments
California's State Supreme Court heard arguments Thursday in a case challenging a state ban on same sex marriage. The Prop 8 measure passed with a 52 percent majority – but opponents say it's an unconstitutional threat to equal protection and basic civil rights. Christopher Martinez reports.
Bay area activists protest BART officer involvement in Oscar Grant killing
Activists attempted to shut down the Bay Area Rapid Transit station Thursday where Oscar Grant was killed. Grant died on New Year's Day after he was shot in the back by BART police officer, Johannes Mehserle. Mehserle has been arraigned for Grant's murder, but demonstrators want charges filed against another officer present on the night of the killing and have called for BART police to be disbanded. Africa Jones reports.
Mexico Unconquered: author says struggle for dignity continues
Mexico has been in the US news a lot this week: the U.S. sent its top military officer there to pledge support to quell escalating violence near the border; Mexican military troops stormed a maximum security prison in Juarez to deal with a massive riot; and U.S. college students have been warned from traveling to certain places in Mexico for Spring Break, due to possible local violence. But recent news hasn't highlighted continuing struggles for liberation across Mexico – and one author says that although we're taught that the conquest of Mexico is something that's buried in the past, there is an ongoing story between a violent and powerful elite and everyday people who rebel. John Gibler's new book is called Mexico Unconquered: Chronicles of Power and Revolt… Aura Bogado recently sat down with him and asked him what it's like to write about a nation that is deeply divided
Salvadoran troops sent to Lebanon
The last of 200 Salvadoran troops returned to El Salvador from Iraq last month –but additional troops have been sent to Lebanon. The United Nations asked that El Salvador increase its force there, but as FSRN's Ricardo Martinez reports, some are worried about their government's attempts to get involved in international issues.