September 9, 2009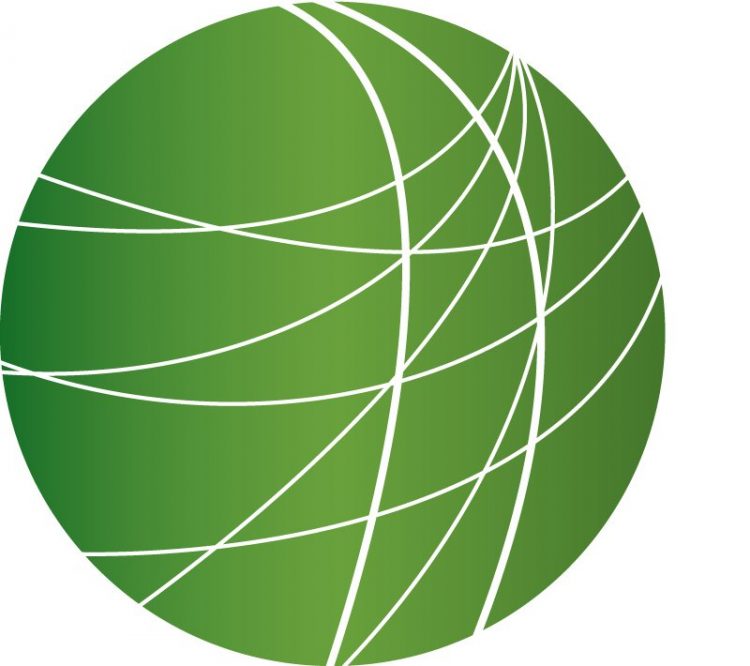 Supreme Court could allow more corporate money to enter US politics
President Obama attempts to sway Congress on healthcare reform
New York City regulates military recruitment at its schools
Environmental activists arrested after mountain top removal protest
FSRN previews CRUDE;  A new film oil giant Chevron may not want you to see
HEADLINES
Aeromexico flight hijacked, 104 passengers released safely
This afternoon, hijackers boarded an Aeromexico passenger flight in Cancun and touched down in Mexico City.  The latest reports say Mexican security forces have gained control of the plane and are holding several people in connection with the plot.  The hijackers, who according to initial reports from Mexican media sources are Bolivians, had released the 104 passengers on board, and were demanding to speak to Mexican President Felipe Calderon.  No more information was available at airtime.
Floods in Turkey leave nearly 30 dead
At least 28 people have been killed following two days of abnormally high rainfall in Istanbul, Turkey.  What authorities call the heaviest rain in 80 years flooded low-lying areas of the city.  Videos from the ground show chest-deep waters rushing past submerged vehicles and debris everywhere.  More rains are forecast later in the week.
Israel takes concrete steps towards construction of new West Bank settlements
Despite international pressure to freeze settlement construction in the West Bank, the Israeli government has taken solid steps to follow through on recent and defiant declarations that construction would continue.   The government announced today it has chosen the contractor to build nearly 500 new homes in east Jerusalem.   FSRN's Ghassan Bannoura has more:

The Palestinians and US have demanded the halt of settlement construction in the West Bank and east Jerusalem as a condition for the peace process to move forward.  But last week, Israeli PM Benjamin Netanyahu said a large number of settlements already in progress, would continue.
The government says the call for construction bids for this settlement was first published last year.  But the terms of the bids were rejected.  Following appeals by the construction companies last month, Israel decided to reverse the decision.
The announcement comes as US envoy George Mitchell is slated to travel to the region late this week.  Many European countries are increasing pressure Israel by divesting economically.  Ghassan Bannoura, FSRN, Bethlehem.

Massive farmers' protest in India against energy privatization
Twenty-five thousand farmers in the Northern Indian state of Punjab marched through the streets of the regional capitol Chandigarh today to protest the privatization of the Punjab State Electricity Board.  One protester was killed when he was run over by a car and at least 65 were injured.
The farmers threw stones and torched several vehicles.  Police used tear gas and batons to subdue the protesters.  The Punjab farmers are concerned the privatization of the electricity supply will mean the end of free power for farmers in the region.
Argentina's subway workers gear up for strike
Workers at the Metrovias subway in Buenos Aries are set to go on strike tomorrow over recognition of an independent union.  FSRN's Marie Trigona reports from Argentina.
Subway passengers rode free of charge this morning in Buenos Aires as part of a transit workers' protest action.  The workers want the labor ministry to legally recognize their grassroots union they say will protect workers' interests.  Subway employees met resistance from police and representatives from the UTA – the transport workers union, which is allied with the transit corporations, has controlled the subway workers union since the 70s.  Seventy percent of Metrovias employees voted to form a new, independent organization in an election earlier this year.
This morning, in the midst of a scuffle between transit security and independent union delegates at ticket counters, Nestor Segovia a rank and file worker said that the government has refused to follow laws protecting democratic union representation.
"Workers, from our hearts, we are fighting for freedom for workers.  We can't allow monopolistic companies to have all the authority.  We can not allow the company to fire three workers."
The three workers Segovia referred to had work-related health problems and were fired by Metrovias.   Independent union representatives will go on strike tomorrow, paralyzing the city's subway transport, to pressure the labor ministry and to demand that the company re-hire the three workers.  Marie Trigona, FSRN, Buenos Aires.
Australia opens probe into East Timor journalist murders
After 32 years, the families of a team of British and Australian journalists may find out how their relatives died while filming the start of Indonesia's bloody invasion of East Timor.  The Australian Federal Police announced today they have launched a war crimes investigation after a coroner ruled the deaths were intentional.  From London, Naomi Fowler reports.

The families of the five journalists have always alleged the Australian and Indonesian governments were involved in a cover-up of the murders.  For years the Indonesian military claimed the men were killed in the crossfire between their troops and East Timorese Fretilin freedom fighters, despite eyewitness testimony to the contrary.  The bodies were found shot, stabbed and burned.  If the Australian Federal Police finds the men's deaths were a war crime, Indonesian army officers could be tried in an Australian court.
But the families believe there are still too many vested interests at play for that to happen.  A recent film about the journalists has refocused attention on the British and Australian diplomats who tacitly encouraged Indonesia's invasion and allegedly have tried to avoid embarrassing its government with questions about the killings.  Naomi Fowler, FSRN, London.
FEATURES
Supreme Court could allow more corporate money to enter US politics
The Supreme Court came out of its recess to hear a case that could loosen limitations on corporations ability to spend money on political campaigns. As FSRN's Leigh Ann Caldwell reports, the Supreme Court is on the verge of allowing a flood of corporate money to influence elections.
President Obama attempts to sway Congress on healthcare reform
President Obama will give a speech to Congress Wednesday night, laying out his vision for health care reform. The President will try to swing Congressional votes and public opinion his way during the speech, which some experts see as a critical moment in his first year in office.  FSRN's Matt Pearson reports.
New York City regulates military recruitment at its schools
Students returned to school in New York City today and this year, they may be seeing less of military recruiters.  New regulations went into effect today that restrict the military´s access to students´ personal information and require schools to monitor recruiter activity.  But some say the new policies don´t go far enough.  Jaisal Noor with the Community News Production Institute has more.
Environmental activists arrested after mountain top removal protest
Environmental activists in West Virginia continue their protest of Massey Energy and the company's use of mountain top removal mining. At 5 AM Eastern time, four activists locked themselves together between a guard rail and a tree to prevent people from entering the company's regional offices in Madison, West Virginia.  Eighty-one year old Roland Micklem came from Savannah, New York to join the campaign.
"We are at the driveway of Massey regional headquarters  and making our stand here. We´re here to stop the egregious mining practice of mountain-top removal. It is by far the worst environmental crime of the century.  An area the landmass of Delaware throughout the Appalachians has been devastated by mountaintop removal and as far as I´m concerned it is destroying God´s creation, which I think is a sin."
Police arrested Micklem and three other activists. An independent journalist at the scene was also arrested. Climate Ground Zero organized today's protest as well as a recent week-long tree-sit. Spokesperson Andrew Munn says this is the group´s 14th non-violent action to protest mountain top removal mining.
"With every action we've gained more allies on local level and more allies on the national level.  At the end of the tree-sit we had two security guards who were hired by a security company contracted by Massey energy came and voiced both their support of the tree-sit and their opposition to mountain-top removal and Massey energy.  This is a campaign of civil disobedience so its more confrontational than a lot of the tactics used by other environmental groups, but it´s very clear that public opinion is on our side. So we believe that this is an issue that needs to be made more of and that´s what we´re doing."
The activists arrested Wednesday were charged with trespass, conspiracy destruction of property, disobeying lawful order and resisting arrest.  The journalist, Gianni Lapis, was charged with trespass, failure to obey a lawful command and conspiracy according to Climate Ground Zero. The organization says these are trumped up charges, as the activists all pledged not to engage in property destruction.
During mountain top removing mining, mining companies use explosives to blow off the tops of mountains to get to coal reserves. Environmentalists oppose the damage to mountains, saying it transforms diverse ecosystems into "barren moonscapes." The practice also has other impacts, including the dumping of millions of tons of debris from the blown off mountain-tops to valleys and streams below. According to the regional group, Mountain Justice, coal companies have buried more than 1200 miles of Appalachian headwaters streams through mountain top removal mining.
FSRN previews CRUDE;  A new film oil giant Chevron may not want you to see
A new documentary by award-winning film maker Joe Berlinger opened in New York Wednesday. Indigenous groups are suing Chevron for the damage caused over more than 20 years of oil drilling. They claim Texaco spilled millions of gallons of crude oil into the rainforest soil and released more than 18 billion gallons of waste water into rivers and streams. The indigenous people of the area suffer from high cancer rates and birth defects as a result and they´re suing for compensation in an Ecuadorean court. Damages could be worth up to 27 billion dollars.
One of the organizations appearing in this film is Amazon Watch, an advocacy group that exposes corporate abuse in rainforests in several countries. FSRN spoke with Mitch Anderson, the lead campaigner for Amazon Watch´s Ecuador project.