October 19, 2009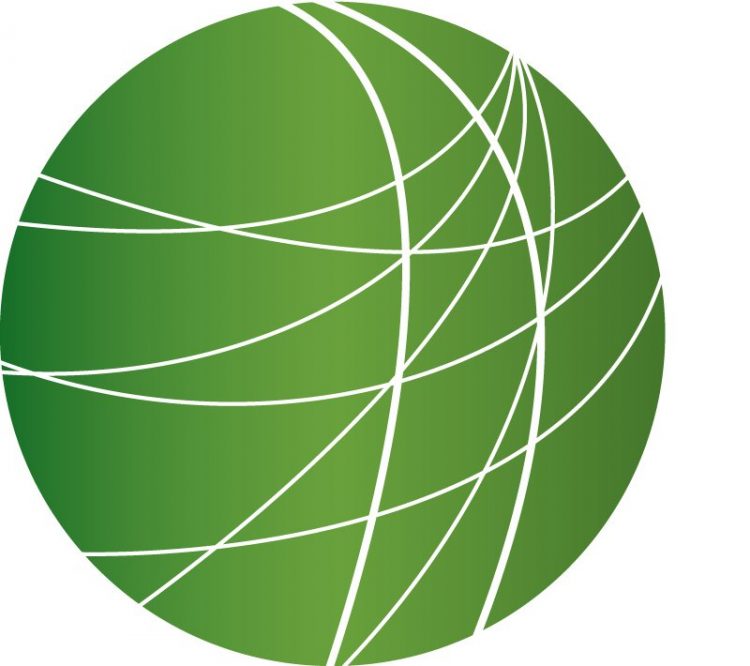 Pakistani Military Offensive Continues in South Waziristan
White House Announces New Sudan Policy
Chomsky Book Barred from Gitmo Detainee Library
Accusations Against Muslim NGO Stir Fears of Intolerance
HEADLINES
UN panel says 1/3 of Karzai votes could be fraudulent – run off still unclear
The UN-backed panel investigating recent election sin Afghanistan issued it's report today — Asma Nemati has more from Kabul.
The Electoral Complaints Commission – or ECC — released its findings on contested ballots — as many as one third of President Hamid Karzai's votes may be fraudulent. However, it's not immediately known whether this would spell a second round of elections for the country. the Elections Complaint Commission issued a statement, saying quote the ECC has finalized all of its decisions with respect to polling and counting for the presidential elections and has officially communicated them to the independent elections commission" – or IEC. Investigators found credible evidence to invalidate results from 210 polling stations. For example, each and every ballot cast at some polling stations bear the same markings. In accordance with the results, the ECC advised the IEC – which was appointed by President Karzai — to invalidate a specific percentage of each candidate's votes. The certified results will be due in a couple of days. A statement issued by Waheed Omar, Karzai's spokesman, vaguely indicated that the Karzai government is open to receive the final results but it remains unclear if  Karzai will accept the figures. Asma Nemati, FSRN, Kabul.
Somali fundamentalists ban all humanitarian aid organizations from the country
The Al Qaeda-linked Somali rebel group Al-Shabab said today that all International relief organizations are banned from operating in the country — especially in areas under their control.  The group's spokesperson in the southern Jubba region, Sheik Hassan Yaqub Ali, accused international aid organizations of helping what he described as the enemy invasion on Somalia. Al-Shabab previously banned some UN and other aid agencies from operating in Somalia accusing them of being the enemy of Islam and against the implementation of Sharia law. According to the UN, more than 3.5 million Somalis need emergency food assistance. In the capital alone, more than eleven thousand people have been killed in the past seven months; hundreds of thousands have been forced to flee from their homes because of the nearly daily armed confrontations as militants fighting to topple the transitional federal government. This report was prepared by our Mogadishu correspondent – Shafi'i Mohyaddin Abokar.
Iran reluctant to outsource uranium enrichment – accuses US of complicity in bombing
Talks today in Vienna between the US, Iran, France and Russia regarding low-enriched uranium are On shaky ground – as media reports in Iran say that officials there prefer to hold on to their low-enriched uranium rather than outsourcing it to another country for further enrichment. And tensions in other arenas remain high between the US and Iran – Iran has accused the US and Britain of supporting those responsible for a bomb attack that killed at least 42 people yesterday, including 5 senior leaders of the Revolutionary Guard and almost two dozen tribal leaders.
Obama administration supports state laws that allow medical marijuana
In a dramatic policy shift from that of the Bush Administration — the federal government has issued new guidelines on when to – and when not to — enforce marijuana laws when the herb is used for medical reasons. From Oakland, Andrew Stelzer has more.
The directive, issued by Deputy Attorney General David Ogden says that state prosecutors should not focus their resources on medical marijuana patients and providers who are abiding by state laws.  The memo says that prosecution of these individuals quote "is unlikely to be an efficient use of limited federal resources."  Allen St. Pierre is the executive director of NORML, or National Organization for the Reform of Marijuana Laws.
"It would be remarkable to think that it took almost 40 years to finally get the federal government to say uncle, and allow the states the autonomy to have medical patients have legal protections."
Looking to stave off criticism that the administration is soft on drugs, the memo continues to say that any individuals or businesses acting outside of medical marijuana laws in the 14 states which have such policies should still be prosecuted.  Attorney general Eric Holder has previously stated that the administration would not be raiding medical marijuana dispensaries that were abiding by state law, but this is the first time the policy has been spelled out in writing. Andin Los Angeles today, a Superior Court judge threw  out  the city's moratorium on new medical marijuana dispensaries, saying LA had not followed state law when it blocked new distribution sites until next March. Andrew Stelzer, FSRN, Oakland.
EU concedes on dairy supports – farmers prevail
After ongoing protests by dairy farmers around the European Union in recent weeks, the EU's farm commissioner announced today that it will provide $420 million in special aid for the dairy sector. The EU also said that it would set limits on milk production – and would inflate prices. More and more farmers have edged toward financial ruin. EU commissioners meeting today in Luxembourg were met by hundreds of protestors, today's protests follow demonstrations last week by grain farmers who dumped burning tires and hay on the Champs Elysees.
Retailers pull "illegal alien" Halloween costume
Major big box and online retailers Target, Walgreen's and Amazon pulled Halloween costumes from their racks today that offended advocates for undocumented workers. The so called "illegal alien" includes an orange jumpsuit similar to prison garb, with ILLEGAL ALIEN stamped across the chest, a "green card" and a space alien mask.
FEATURES
Pakistani Military Offensive Continues in South Waziristan
The Pakistani Army continues the offensive it launched late last week in South Waziristan. Fighting has moved deep into the semi-autonomous region, where the Taliban and Al Qaeda have bases of support. The conflict is pushing 500 people a day to flee the region, according to the UN Office for the Coordination of Humanitarian Affairs. This adds to some 200,000 civilians who reportedly fled the area in the lead up to the assault.
Spokesperson for the UN refugee agency, Andrej Mahecic says his agency is providing relief items to the displaced persons.
"We have stocks of relief supplies in the area to assist new waves of displaced people. More can be dispatched within 24 hours from various stockpiles in Pakistan. But the key challenge is security and humanitarian access to people. We don't expect further outflows of people on the scale that we saw coming out of Swat, Buner, Shangla and Dir earlier this year."
The UN says a curfew is in effect in parts of Waziristan and troops have moved in, preventing civilians from fleeing.
A similar military campaign in the Swat Valley, which ended in July, caused the displacement of some 2.3 million people.
White House Announces New Sudan Policy
In Washington DC today, the Obama administration announced a new policy for Sudan after months of deliberations and pressure from activists. The announcement coincides with the appearance of a Sudanese rebel leader before the International Criminal Court at the Hague. The court will determine if Bahr Idriss Abu Garda should stand trial for an attack in 2007 that murdered 12 peacekeepers. The White House says it plans to offer incentives to the Sudanese government, without working directly with President Omar al-Bashir. FSRN's Leigh Ann Caldwell reports.
Chomsky Book Barred from Gitmo Detainee Library
Noam Chomsky's book, Interventions, has been banned at the Guantanamo Bay prisoners' library. The book by the noted linguist was released by City Lights Books and features op-eds published between 2002 and 2007. An Arabic-language copy of the book was donated by a Pentagon lawyer, but officials at the detention facility refused to add Interventions to the collection of materials available to detainees. Reporter Aura Bogado spoke with Professor Chomsky about the decision.
Accusations Against Muslim NGO Stir Fears of Intolerance
Four Republican Congress members have accused the Council on American Islamic Relations of infiltrating Capitol Hill. They say CAIR is placing interns in Congressional offices to spy on members. Some Muslims worry the allegations are stirring up a new wave of fear and intolerance. Tanya Snyder reports.

Ocean Policy Task Force Meets in New Orleans
The Obama administration is holding an ocean policy task force meeting today in New Orleans as part of a move to overhaul national regulations that govern oceans, coastal areas, and the Great Lakes. Today's meeting is one of six to gather public comment around the country…and is the only task force meeting planned for the Gulf Coast region.  Shannon Young spoke with Aaron Viles, campaign director with the Gulf Restoration Network.