October 16, 2009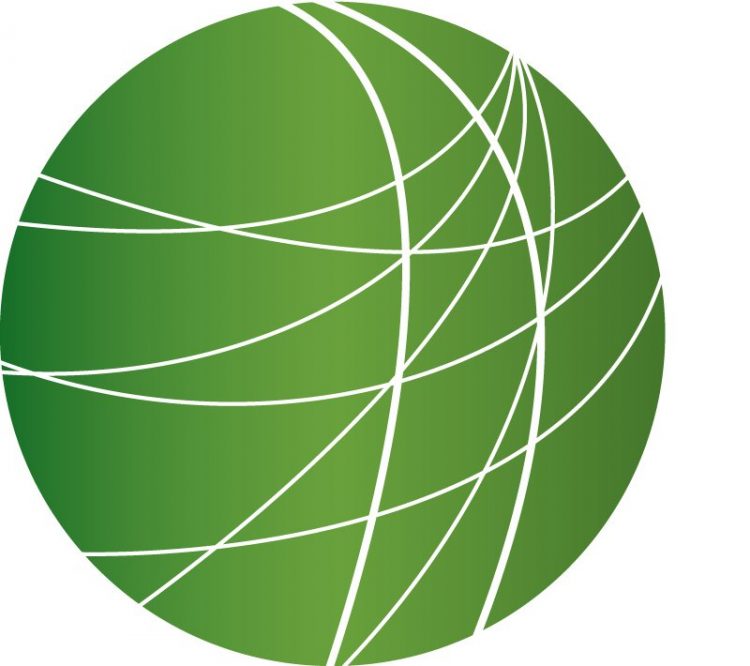 Activists push for single payer healthcare in California
Obama administration expands controversial 287g immigration enforcement program
Lawmakers push to add immigration questions to US census
Louisiana judge denies marriage certificates for interracial couples
UN World Food Program faces funding crisis
HEADLINES
UN Human Rights Council votes to accept damning report on Israel war with Gaza
UN Human Rights Council in Geneva voted today to adopt Richard Goldstone's controversial report on human rights violations during the Israeli invasion of Gaza at the beginning of the year.  The report accuses both Israel and the ruling Hamas party in Gaza of war crimes.  FSRN's Rami Almeghari reports.
Palestinians consider the majority vote a victory for justice, hoping this will help prevent more attacks against the Palestinian people.  Israel says the vote will encourage terrorism in the region and likely undermine chances for peace between Palestinians and Israelis.
Twenty-five members of the Human Rights Council voted to accept the report.  Only six member-states voted to reject the findings – including the United States.  The US representative said that the Goldstone report is biased against Israel and ignored Israel's right to defend itself against attack.
The report calls on Israel and Hamas to conduct credible internal investigations into the war crimes allegations within six months.  And if they don't, Goldstone recommends the case be sent to the International Criminal Court.  Rami Almeghari.  Free Speech Radio News.  Gaza
New wave of refugees flee war zone in Pakistan
In Pakistan, at least 13 more people have died today in the ongoing deadly attacks on security forces.  In Peshawar today, three suicide bombers – suspected to be Taliban – attacked a police station, killing police officers and civilians including two women and two school children.  The attack came after the government made new air strikes in South Waziristan.
Since the attacks began there, refugees have been fleeing to the Northwest Frontier Province.  According to UNHCR spokesperson Andrej Machecic, recent attacks have prompted a new wave of refugees.
"In recent days, local authorities have begun registering new arrivals with more than 800 families registered over the past three days out of an estimated 2,000 families that have moved into the area.  Most families say they are fleeing expected bombardments."
The recent series of insurgent attacks have killed an estimated 150 people across Pakistan in the last ten days.
French farmers take over the Champs-Elysees
Angry farmers in Paris shut down the busy Champs-Elysees today in protest falling food prices.  Farmers spread hay out over the wide boulevard and burned stacks of tires.   Farmers also protested in several other French regions, disrupting traffic on highways.
*Mexican Supreme Court says Oaxaca governor responsible for violent protests in 2006
A Supreme Court ruling this week in Mexico may help give some closure to the families of opposition protesters killed in Oaxaca in 2006.  During the five months of protests, gunmen killed a dozen people, including New York-based journalist Brad Will.  Critics hope the decision will force those responsible to resign.  FSRN's Shannon Young reports from Oaxaca City.
The court ruled 7 to 4 that Oaxaca governor Ulises Ruiz and state-level police chiefs are responsible for violating individual guarantees including the right to free movement, free access to information and freedom of expression.  The resolution determined the violations stem from the failure of Ruiz and the police to maintain public order during anti-government protests over an 8-month period that began in May 2006.
Reactions to the resolution have been mixed, particularly with regards to the court's decision to absolve former president Vicente Fox and two of his cabinet ministers in the same case.  While it does have moral weight, the resolution itself carries no criminal or civil penalty.  It's now up to Mexico's Congress and the Attorney General's office to decide how – or if – to act on the findings.  Shannon Young, FSRN, Oaxaca.
*In the original version of this story, we stated in the introduction that during five months of protests in Oaxaca in 2006 gunmen killed a dozen people, including New York-based journalist Brad Will.  In fact, according to Physicians for Human Rights, at least 18 were killed. FSRN regrets the error.

A Supreme Court ruling this week in Mexico may help give some closure to the families of opposition protesters killed in Oaxaca in 2006.  During the five months of protests, gunmen killed at least 18 people, including New York-based journalist Brad Will.  Critics hope the decision will force those responsible to resign.  FSRN's Shannon Young reports from Oaxaca City.
Verdict in WV mountaintop removal protest case
The conviction of an activist for his protest against mountaintop removal mining in West Virginia yesterday afternoon comes amid growing tensions in the coalfields.  FSRN's Melinda Tuhus reports from Madison, WV.
Matthew Lewis-Rosenberg, a staffer for the grassroots group, Coal River Mountain Watch, was convicted on felony charges of trespassing and conspiracy.  Last May, activists from Climate Ground Zero chained themselves to machinery at a Massey Energy mountaintop removal site in southern West Virginia.  A judge gave him a fine, but no jail time.
During a break in the trial, one of Lewis-Rosenberg's supporters said tensions have never been higher in his lifetime, because miners are scared of losing their jobs.  Chuck Nelson, a disabled miner with 30 years working underground, said part of it stems from fear of government regulations that could shut down the surface mines, part from threats from the mine owners themselves.  He added that the direct action protests play a role, too.
"It brings more awareness of what mountaintop removal is doing to Appalachia.  And the miners also see us as a threat to their jobs.  There are a whole bunch of things they see as a threat, and civil disobedience is just one of them."
Lewis-Rosenberg's protest was one of about a dozen direct actions this year aimed at shutting down mountaintop removal mining.  Melinda Tuhus, FSRN, Madison, West Virginia.
CAIR receives death threat after publication of anti-Muslim book
An employee at the Council on American-Islamic Relations, or CAIR, has received a death threat after a book and several Republican Representatives accused the group of placing spies in Congress.   CAIR says several of its branch offices also received obscene phone calls.   Coordinated with the release of the book "Muslim Mafia," the Republicans have called for an investigation into CAIR.  One of the accusers is, North Carolina's Sue Myrick, founder of the House Anti Terrorism Caucus.  Democratic members of the House have rejected the claims.
FEATURES
Activists push for single payer healthcare in California
Democrats on Capitol Hill hope to finalize healthcare legislation out of three proposals in the House and two in the Senate. House Speaker Nancy Pelosi said on Thursday that the House bill will include a public option. If President Obama signs a healthcare bill by year's end, he will have fulfilled his promise of reform. But while some worry that a public option goes too far, others say it doesn't go far enough. FSRN's Africa Jones reports from San Francisco.
Obama administration expands controversial 287g immigration enforcement program
Across the US, immigrant communities have long objected to the 287g program, which allows local police to enforce federal immigration laws. Despite allegations of racial profiling and human rights abuses, the Obama Administration is expanding the program. FSRN's Tanya Snyder has more.
Lawmakers push to add immigration questions to US census
As the Federal government prepares for the 2010 US census, many lawmakers and advocacy groups are focusing on how the census will count immigrants.
Latino community leaders see the US Census as an opportunity to showcase Latino power by proving the size of their community. It's also important for getting federal funds for programs that serve their needs. But some immigrants are afraid to talk to government officials, for fear their immigration status will be discovered.  The census has never asked about immigration status – until now.
Some Republican lawmakers, like North Carolina Republican Virginia Foxx, have introduced legislation requiring Census officials to determine who is in the country illegally. Foxx says the idea is not to deport anyone, it is just so congressional districts can be drawn based on legal voters, and not just residents.
"I think that there are districts out in California that have half the number of voters that I have in my district, but they have a lot of illegals in the district. I think the Census should clarify whether you're here legally or illegally."
The legislation has been modified in the Senate to inquire only about citizenship and not legal status. Six former Census directors issued a joint statement opposing the bill, saying they were "deeply troubled" about adding an untested question only six months before the census is set to begin.
Louisiana judge denies marriage certificates for interracial couples
Media outlets around the country are reporting on the case of a Louisiana judge who refused to marry an interracial couple.  Justice of the Peace Keith Bardwell recently denied a marriage certificate to Terence McKay, a black man from Hammond Lousiana and his white fiance Beth Humphrey.
Bardwell told the local paper, the Hammond Star, that he won't perform interracial marriages because "the children will later suffer.''
Bardwell, a white man, said he has refused to marry about four interracial couples over the last 2 1/2 years.  Civil rights groups are outraged and some are calling on Bardwell to resign.  FSRN spoke with Marjorie Esman, the executive director of the ACLU's Louisiana office.
UN World Food Program faces funding crisis
Today is World Food Day and the UN has been hosting a summit this week in Rome. Leaders are discussing ways to address food security with regards to climate change, internal conflict and migration, amongst others.
Today we are going to examine how food security  relates to two issues. Later we'll go to Argentina, where small farmers are protesting genetically modified crops. But first, we're going to look at food aid.
Disasters have recently struck countries across Asia, but after the world's attention moves away a great need still remains. The most immediate, of course, is food. The World Food Program is the UN agency that targets hunger. They are often the first to get to the scene to offer food to those affected. But funding for the agency has declined sharply since food riots last year drew attention to the problem and the World Food Program faces a $3 billion dollar gap in funding for 2009.
FSRN's Dorian Merina spoke with Bettina Luescher, the chief spokesperson for the World Food Programme in North America.
Argentina farmers fight soy industry monoculture
And now we go to Argentina, a country that has often been described as South America's bread basket because it once produced  grain and beef for much of the region. But with the transgenic soy boom the nation has shifted to a mono culture production that has displaced traditional food production and small farmers. FSRN's Marie Trigona reports from Buenos Aires.