October 23, 2009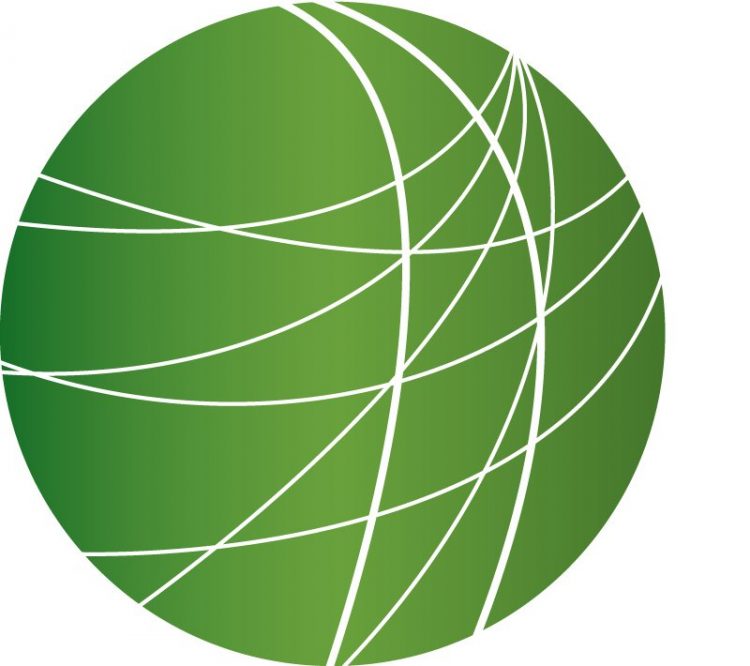 Congressmember Eric Massa of New York refuses to support health care reform (Part Two)
Musicians protest the use of their music as a method of torture
African nations agree on a new strategy to address people displaced by conflict
Undocumented immigrants in Paris demand fair treatment
HEADLINES
Iran asks for deadline extension in ratifying nuclear agreement
Russia, France and the United States have all agreed to a draft agreement with Iran, calling on the country to ship much of its uranium supply to Russia for processing.  The tentative agreement came Wednesday, and began to assuage international concerns over Iran's alleged desire to construct a nuclear weapon.  Today, the International Atomic Energy Agency announced that Iran has requested until the middle of next week to give its final decision.  The Agency did add that Iran had been considering the original proposal in a "favorable light."  But Iranian State Television earlier reported the government does not want to ship its current nuclear stock abroad, instead it wants to purchase atomic material for medical purposes from international sources.
Students protest in Afghanistan over alleged US Quran burning
In Afghanistan, students in Khost and Kandahar provinces rallied against alleged desecration of the Quran by US forces in A central province a week ago.  From Kabul, FSRN's Mujahid Jawad has more.
Residents of Maidan Wardak province say the American soldiers burnt a copy of the Holy Quran during search of a house in the regional capital.  Coalition forces in Afghanistan say the claim is unsubstantiated.
But in eastern Khost province, hundreds of students of the Sheikh Zayed University gathered burning portraits of President Barrack Obama and Pope Benedict while chanting "Death to America!"  The students called on the Islamic world to cut political, economic and trade ties with the United States.  In a joint declaration, they asked Islamic countries to adopt a strict policy against the US in response to such actions.  The declaration said the students would take up arms if the Afghan government failed to investigate the incident and take action against the responsible persons.
Separately, around 1,000 students AT the Kandahar University staged a peaceful protest.  Similar protest demonstrations have already been staged in Maidan Wardak and eastern Nangarhar provinces.   Mujahid Jawad, FSRN, Kabul.
ASEAN inaugurates Human Rights Commission
The Association of Southeast Asian Nations today held the inaugural meeting of its new Commission on Human Rights, or AICHR.  The organization today announced the creation of a Commission on the Rights of Women and Children.  But several human rights activists have already voiced concern over the new human rights body, saying it will have little power.  Thai Prime Minister Abhisit Vejjajiva told the body this was just the beginning of the process.
"Of course we realize that there are concerns that the mandate and functions of AICHR do not go far enough.  But the fact of the matter is AICHR is not an end in itself, but an evolutionary process towards strengthening the human rights architecture within the region."
But many human rights representatives were not allowed to meet with governmental leaders and those allowed into the meeting were not allowed to speak.  Several delegations walked out in protest.
DOJ hopes major bust will disrupt Mexican cartels
As Ciudad Juarez surpassed 2000 homicides this week, most related to the Mexican Drug Cartel violence, the US government announced a major string of cartel busts.  Over the past three days, the US Drug Enforcement Agency has arrested more than 300 suspected members of a Mexican drug cartel in a series of raids spanning 19 US states.  Shannon Young has more.
It was the largest law enforcement action ever against a Mexican drug trafficking organization within US territory.  Police targeted the La Familia cartel as part of a multi-agency investigation known as "Project Coronado." In its 44 months of operation, Project Coronado has resulted in nearly 1200 arrests and the seizures of more than 32 million dollars, 11 tons of drugs, and close to 390 weapons.  Authorities allege that La Familia uses proceeds from drug sales in the US to purchase firearms to smuggle into Mexico.
Although younger than the other established Mexican cartels, La Familia has grown rapidly in the past few years by cornering the methamphetamine market.  Stepped-up enforcement measures in Mexico have repeatedly shown that major arrests tend to lead to struggles over how to fill the power vacuum.  And in the multi-billion dollar drug market, there's no shortage of individuals willing to use violence to gain the upper-hand.  Shannon Young, FSRN.
Senate passes hate crimes legislation to protect gays & lesbians
The US Senate has passed the Matthew Shepard Hate Crimes Act, essentially ending years of debate over extending hate crimes protections to gays and lesbians.  The legislation also extends protections to cover attacks based on gender identity and disability.  The House passed the bill earlier this month.  In both chambers, a majority of Republicans voted against the expanded hate crimes protections.  President Obama says he will sign the bill into law.
FEATURES
Congressmember Eric Massa of New York refuses to support health care reform (Part Two)
Yesterday, FSRN introduced you to Representative Eric Massa of New York. The freshman member of Congress is an outspoken leader who often sleeps on a cot in his office and talks to constituents who call with complaints. Massa says his principles come before pandering – even if that makes him unpopular. On part two of our series, FSRN's Leigh Ann Caldwell reports that Massa is defying his colleagues and refusing to sign on to health care reform.

Musicians protest the use of their music as a method of torture
It's hard to imagine that your favorite music could be used as a weapon. But declassified documents and interviews show that is exactly what the U.S. government has done. At Guantanamo Bay, music was played repeatedly at ear splitting levels to torture detainees. Now dozens of rock stars are demanding to know whether their music was used as an instrument of torture. They filed a Freedom of Information Act request yesterday to get the details. FSRN'S Tanya Snyder reports.
Undocumented immigrants in Paris demand fair treatment
In France, the struggles of hundreds of thousands of undocumented immigrants is being pushed into the public dialogue – this time by the immigrants themselves. Hundreds of immigrants have occupied a vacant building in the north of Paris, and many participate in weekly marches. A group of them have also gone on strike to demand resident papers. They say that — although they work like everyone else in France — a lack of administrative status leaves the "sans papiers" those who don't have papers – open to constant exploitation. FSRN'S Aidan O'Donnell has more from Paris.
African nations agree on a new strategy to address people displaced by conflict
African nations have agreed on a new strategy to address the needs of some 12 million internally displaced persons, or IDPs, on the continent. A special summit of the African Union met in Kampala, Uganda this week and released a declaration today. Africa has half of the world's displaced population – those who have been driven from their homes by armed conflict, natural disasters or emergencies. In Sudan, the number hits close to 5 million and in the Democratic Republic of Congo, there are an estimated 2 million.
We're joined now by Erin Mooney. She's worked for 17 years as a researcher and a practitioner in promoting responses to the global crisis of internal displacement. From 2001 to 2006 she was Deputy Director of the Brookings Institution project on internal displacement, in Washington, DC.  She's just returned from the NGO African Union pre-summit meeting in Uganda, where she spoke about the resolution.
Activists draw attention to a global day on climate change
In Addis Abbas, Ethiopia today some 15,000 people gathered in a massive rally calling for a strong international climate change treaty.  Students, representatives from government, NGOs and even the police federation marched through the city and packed Yekatit 12 Martyrs Square, carrying colorful signs emblazoned with the number 350.
The rally is the first event of more than 4800 planned in nearly 180 countries as part of the 350 campaign. Advocates want world leaders to make a commitment to polices that will lower carbon dioxide to 350 parts per million in order to stabilize the impacts of climate change.
Activists are hoping to send a message to world leaders, who will be meeting in Copenhagen in December to discuss a global climate treaty. But many speculate the meeting will not result in a unified agreement, especially without commitments from the United States and China.
In Boston today, President Obama delivered a speech focusing on climate change. Speaking to students and teachers at MIT, the President reiterated his administration's goal to make the US a leader in developing clean energy.
"There's going to be a lot of debate on how we move from an economy that's importing oil to one that is exporting clean energy technology, how we harness the innovative potential that's on display here at MIT to create millions of new jobs, how we will lead the world to prevent the worst consequences of climate change. There are going to be all sorts of debates, both in the laboratory and on Capitol Hill. But there's no question that we must do all these things."
Obama said Senator Kerry is getting bi-partisan support for the climate change bill, but many on Capitol Hill say it's unlikely Congress will pass a climate change bill by December's meeting in Copenhagen.