October 30, 2009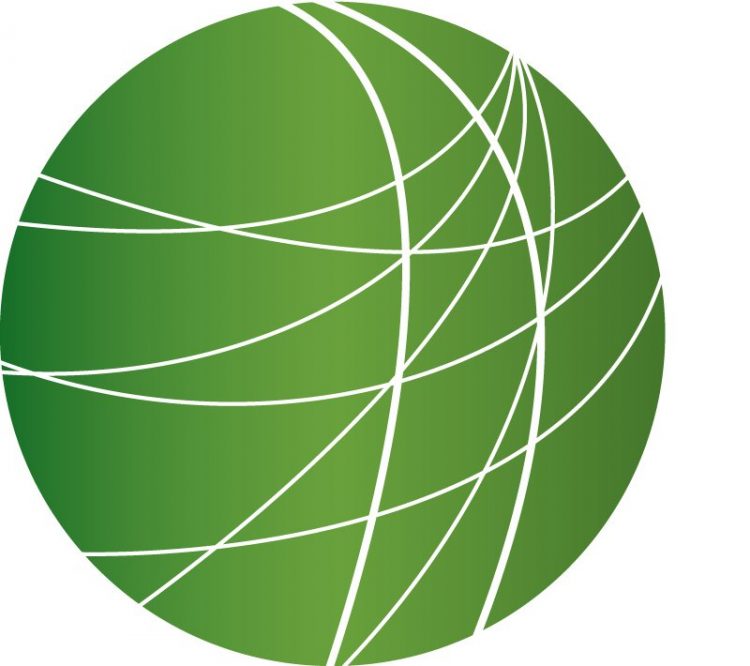 Political rivals in Honduras reach a power-sharing deal
Dozens of lawmakers face ethics investigations as public distrust grows
Activists demand an end to mountain top removal
Native American communities cope with toxic legacy of uranium mining
HEADLINES
US/Colombia military base agreement signed
Colombia and the US have signed a military cooperation agreement that will allow the US to use seven Colombian military bases.  The country's South and Central American neighbors have opposed the deal saying it increases US military presence in the region.  Manuel Rueda has more from Bogotá.
US Ambassador William Brownfield and Colombia's Foreign Minister, Jaime Bermudez signed the controversial military agreement this morning in a discrete ceremony at the Presidential palace.  Bermudez said Colombian law currently allows for a maximum of 800 US troops and 600 contractors to be stationed in the country.  He said the agreement, which is aimed at conducting anti-narcotic operations, does not change this number.
"There are around 210 US military personnel in Colombia right now who are here on a temporary or a permanent basis.  There is also an average of almost 400 military contractors per month, but this number will not necessarily increase with this agreement.  Our objective is not to ask the US for troops or for more people.  The Colombian soldiers know how to combat drug traffickers.  What we need are people who can give us technical assistance."
Bermudez added that the agreement will not allow combat troops to be stationed in Colombia, only military advisers.  Despite these reassurances, the governments of neighboring countries like Venezuela and Ecuador fear that US military access to the bases will pose a threat to their countries´ sovereignty.  The details of the agreement are still unknown; the Colombian government said the full text will be disclosed next week.  Manuel Rueda, FSRN Bogotá.
Thousands flee from massive oil fire in India
A massive industrial fire raged throughout the morning in the Northern Indian city of Jaipur.  An oil depot went up in flames after a minor earthquake shook the area.   FSRN's Jasvinder Sehgal has more.
This ambulance is transporting yet another 90% burn victim from the oil depot fire, which struck the Sitapura Industrial Area of Jaipur.   The fire has claimed as many as 12 lives, while more than 200 others are being treated in various hospitals for burn and splinter injuries.
Parts of the power grid and a nearby food warehouse have been destroyed as well.  The warehouse held grains that were used to provide free lunches for school children.  Eleven of the 12 huge tanks of petrol, diesel and kerosene are on fire.  Almost a half million residents from nearby villages have fled their homes for safer areas.  Among them is Leela Devi.
"Who wants to be unsafe? I am worried about my children because the fire is out of control.  I'm leaving with my family to go to my mother's place.  I haven't seen such devastation in my entire life."
The government says it will compensate the families of those killed and injured in the fire.  Jasvinder Sehgal, FSRN, Jaipur.
Haiti's PM gets the ouster
Early this morning, Haiti's Senate voted to dismiss the country's Prime Minister after a contentious 10-hour session.  FSRN's Ansel Herz reports from Port-au-Prince.
Senators voting for the ouster accused Prime Minister Michele Pierre-Louis of mismanaging $197 million in storm recovery funds.  Large swaths of Gonaives, the Haitian city hit hardest by hurricanes last year, still have not been re-built.  Pierre-Louis has denied the charges and did not attend the debate.
A minority of senators supporting Pierre-Louis argued that she was not given enough time to lead the recovery effort.  Senator Youri Latortue, who represents Gonaives, said he wants new leadership in the government, but through elections, not the dismissal of the Prime Minister.
"We have a regime that's not able to change the poverty.  We must have a new regime.  With a new leadership.  With a new vision.  This is what we want, and we must have elections now to change the regime and have a new leadership."
Although Pierre-Louis has little support among Haitians, she is a well liked by most foreign diplomats and investors – including those in the US.  A month ago, she declared, "Haiti is open for business" and her government has fought a proposed increase to the minimum wage.  Ansel Herz, FSRN, Port-Au-Prince.
US lifts travel ban for people with HIV/AIDS
President Obama said today the government will lift a travel ban on people with HIV/AIDS.
"If we want to be the global leader in combating HIV/AIDS, we need to act like it."
The rule was put in place more than 20 years ago and banned people with the disease from entering the US.  The US is only one of a handful of countries that still has a travel ban in place.  Obama said the original policy was "rooted in fear, rather than fact."  The ban will be lifted just after the New Year.

Judge defends protest rights for logging activists in Oregon
The Oregon Court of Appeals HAS ruled in favor of logging protestors.  The court struck down a state law against "Interfering with Agricultural Operations," ruling it unconstitutional.   From Eugene, FSRN's Rachael McDonald reports.
The statute passed in 1999 to discourage demonstrations against controversial timber sales in Oregon.  But it contains an exception allowing protests if they deal with labor disputes.  The court ruled the law should be struck down because it treats environmental disputes differently.
The case grew out of arrests in March of 2005 in the Siskiyou National Forest.  Protestors claimed old growth trees were being illegally logged as part of the timber sale from the massive Biscuit fire in southern Oregon three years earlier.  County Sheriff's deputies arrested people who refused to leave the logging site when workers arrived.  The Oregon Court of Appeals ruled the state law violated the Equal Protection Clause of the 14th Amendment.  Rachael McDonald, FSRN, Eugene.
FEATURES
Political rivals in Honduras reach a power-sharing deal
The four-month-long political crisis in Honduras could be close to reaching a resolution. Negotiators representing elected president Manuel Zelaya and de-facto president Roberto Micheletti signed an agreement Thursday night to create a power-sharing government.
Zelaya negotiator Dr. Victor Meza read a section of the agreement's text aloud during a press conference broadcast by Radio Globo:
"'Both negotiating commissions have respectfully agreed that the National Congress – as an institutional expression of popular sovereignty, using its abilities in consultation with pertinent bodies like the Supreme Court of Justice and abiding by the law – resolve the procedure with respect to returning the executive title to its state prior to June 28th until the present term ends on January 27th, 2010.
The decision that Congress adopts shall lay the foundation for social and political peace and the democratic governance that society demands and the country needs.'
That's the text. Perhaps it seems naive or simplistic. Perhaps it seems on face value that it doesn't say much. But believe me that it's been rather difficult to reach a minimal consensus to be able to put it into writing."
The Organization of American States congratulated all sides on the agreement and indicated that it's a step toward lifting Honduras' suspension from the hemispheric organization. Both sides agreed to elections on November 29th.
Dozens of lawmakers face ethics investigations as public distrust grows
The Washington Post is reporting that dozens of congressional representatives and their staffers are under investigation for suspected ethics violations. This comes as polls show an alarming level of public distrust in the legislative branch. Indeed, "government" has become a bad word in many circles. FSRN's Tanya Snyder files this report.
Activists demand an end to mountain top removal
Activists are demanding the end of the destructive form of surface mining, known as mountain top removal, in more than two dozen demonstrations across the country today. Meanwhile, in West Virginia, a coal company known for hundreds of violations of the clean water act has begun blasting on a mountain top. Local activists had hoped it would hold wind turbines. Melinda Tuhus reports from Rock Creek in the Coal River Valley.
Native American communities cope with toxic legacy of uranium mining
In the 1940s, the U.S. government and private companies began mining uranium on tribal lands in the Southwest. The industry went on to develop atomic weapons for World War II and the cold war in the decades to come. In the 1980s, with the draw down of cold war tensions, the uranium industry abandoned thousands of mines in the region. It also left a deadly legacy of contamination.
This week the US Senate approved a resolution designating today, October 30th, as a national day of remembrance for the half-million uranium workers in the country. But the Navajo, Pueblo and other Native American people in the Southwest are still fighting to recover.
We're joined by Anna Rondon. She's Navajo and the coordinator of the Southwest Indigenous Uranium Forum. The group has been organizing around the issue for more than 20 years and just wrapped up a forum on uranium and the nuclear chain last weekend.
New Jersey's race for governor tightens in final days
The governor's race in New Jersey will be decided in just a few days – and it's close.  Incumbent Jon Corzine has only a slight lead over Republican challenger Chris Christie. Many say this race has become a battle of personalities in the face of some serious economic issues that threaten New Jersey's future. Amber Cortes reports.