October 9, 2009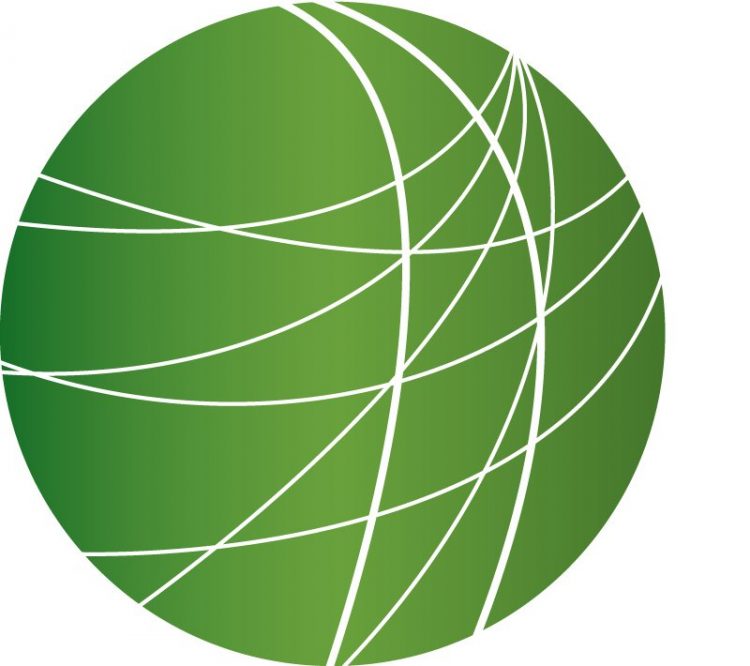 President Obama awarded Nobel Peace Prize in surprise decision
Argentina lawmakers vote on media reform; community radio stands to gain
Gay rights advocates prepare for National Equality March in Washington
On the 8th anniversary of war, Afghans opine on security conditions
Israeli female war resisters Wind and Mishly tour the US after refusing to be conscripted
HEADLINES
Suicide Bombing in Peshawar kills 50
A suicide bombing in a busy market in Pakistan's North West Frontier Province has killed 50 people an injured more than 100.  The attack brings into question the government's claim of weakening the Taliban. FSRN's Nathan Moore reads for our reporter in Peshawar, Gabe Matthews.
The bomb went off in the busy Khyber Bazaar in Peshawar an area where political parties often gather for political rallies.   Senior Provincial minister Basheer Bilour immediately condemned the attack as unjustifiable, pointing out that the Taliban claim they are opposing America, but are killing innocent Pakistanis.  Analyst Mahmood Shah, a Retired general, says he believes the Pakistani army is capable of winning the war against extremists, but conditions being considering in a US aid package will make it more difficult.
"Terrorism or Al-Qaeda has to be our Number one priority, which our leadership has not yet realized. We should not let the United States distract us from this issue.  The US must not impose conditions on aid as proposed in the Kerry-Lugar act; we need unconditional aid to help the army to get rid of terrorism.  These proposed conditions are hypocritical, because in the past the US government has supported the dictators without any condition."
Meanwhile, Pakistani authorities say a suspect has been arrested in Monday's bombing of the UN world Food Programs office in Islamabad.  This is Nathan Moore reading for Gabe Mathews in Peshawar.
Sri Lankan government increases military budget
Amidst international pressure for an early resettlement of some 300,000 civilians displaced by war, the Sri Lankan parliament has approved an additional 20% budget increase for the country's military for the remainder of this year.  FSRN's Ponniah Manikavasagam has the story.
The Sri Lankan government says that despite the end of the war in May, its security forces still need strengthening.  The new allocation of 300 million dollars is on top of the record 1.6 billion dollars already given to the military earlier this year.  The extra revenue will be used to fund the armed forces' fuel and medical supplies, and to compensate for those soldiers who were injured and died in the war.  The military plans to recruit tens of thousands of new troops to be deployed in areas that were previously under rebel control.  Officials say this is to prevent any insurgence of the defeated Tamil Tiger rebels.  None of the funds will be used to assist the hundreds of thousands of displaced people who are currently interned in government run camps.  Earlier this week, Amnesty International warned that the displaced are facing a humanitarian disaster, as the camps lack basic medical or sanitation services, and monsoon rains have brought raw sewage streaming through many peoples tents.  Ponniah Manikavasagam, FSRN, Sri Lanka.
House broadens investigation in Congressman Rangel's finances
The House ethics committee will expand its investigation into New York Congress member Charlie Rangel's finances.  The committee was already investigating Rangel for renting several apartments below market value, a possible violation of a ban against receiving gifts.  But the investigation will now include Rangel's financial disclosure statements, in which the Congress member revealed he has more than half a million dollars in assets that he failed to report on his tax returns for several years.  Earlier this week, Republicans failed in an effort to have Rangel removed from his post as chair of the House Ways and Means Committee pending the outcome of the investigation.
Lawsuit against mandatory H1N1 vaccine
A lawsuit is expected to be filed in Washington D.C. today to halt mandatory swine flu vaccines for New York State health workers, on the grounds that the FDA unlawfully approved 4 H1N1 vaccines. Kellia Ramares has the story.
The lawsuit, to be filed on behalf of Dr. Gary Null, PhD and other licensed New York State health care workers, alleges that the paper trail of clinical trials, published studies and peer review that normally accompanies FDA approval of a drug is missing for the vaccines…  And that to date, the FDA has produced absolutely no scientific evidence documenting safety tests for any of these swine flu vaccines.  Approving the vaccines without safety testing is a violation of federal law.  The New York State Department of Health has made both the seasonal flu shot and the H1N1 vaccine mandatory as a condition of employment for health care workers who have patient contact.  Health care workers in the state are protesting the mandate, which is currently being considered in several other states. According to the head of the Massachusetts immunization program, safety tests should be largely completed this month. Kellia Ramares, FSRN.
Senate Judiciary Committee extends portions of Patriot Act
The Senate Judiciary Committee has approved a bill that will extend some controversial sections of the USA Patriot Act.  It would continue to authorize FBI activities like roving wiretaps of phones, and seizing business records for national security purposes.  It would also extend section 215, which gives authorities access to people's activity at libraries.  And it will still assist surveillance of so called 'lone wolf' terrorism suspects without any connection to an established terrorist group. These parts of the counterterrorism legislation enacted after September 11 were to have expired at the end of the year, but by 11 votes to 8, the committee sent to the Senate floor a bill that would extend them until 2013.
FEATURES
President Obama awarded Nobel Peace Prize in surprise decision
President Barack Obama was not on anyone's list of top contenders for the Nobel Peace Prize, but Friday morning he was pronounced the winner to the surprise of many people, including himself. Some say he has not achieved enough yet in his presidency to deserve the prize, especially in comparison with some of the other candidates for the honor. FSRN´s Tanya Snyder reports.
Argentina lawmakers vote on media reform; community radio stands to gain
In Argentina Friday, lawmakers are expected to vote on a media reform bill that could open the airwaves to community groups. Media conglomerates have been fighting the bill in an attempt to preserve their control over news and information. FSRN's Marie Trigona reports from Buenos Aires.
Gay rights advocates prepare for National Equality March in Washington
The first national gay rights march in almost a decade will take place in Washington, DC this weekend. The National Equality March is focusing on equal protections for members of the LGBT community.
The 2-day-long event comes as Congress discusses several issues that could affect members of the LGBT community, including a hate crimes bill and the Employment Non-Discrimination Act. For more on this, FSRN contacted Rick Jacobs, director of the Courage Campaign, an equal rights advocacy group.
For more on this weekend´s national events go to www.equalityacrossamerica.org.
On the 8th anniversary of war, Afghans opine on security conditions
Critics of President Obama´s Nobel Peace Prize say the Administration's continuation of the Afghanistan War is antithetical to the spirit of the award, which founder Alfred Nobel intended as a way to honor people who fight to end war and militarism. As the world marks the 8th anniversary of the war in Afghanistan, the Obama administration is considering sending even more troops there. This week in our coverage of the war's anniversary, we heard from veterans, peace groups and policy analysts. Today, we're going straight to Kabul to hear from people on the ground.
Thirty-three-year old Aziza Salihi lives in the Taimani area of Kabul. She said the security has worsened over the last eight years and bomb blasts and suicide attacks are the daily routine.
"How much can we continue to worry about daily, routine insecurity? Everyone´s worried about this, when we come out of our homes we just pray and can´t guarantee if we´re going to be back home safely or not. People are losing their morale. We cannot afford to move to another place and must tolerate the situation. The people responsible for these attacks are enemies of humanity and Islam."
But opinions are divided, and 25-year old high school student Matuillah argues that the foreign troops have done some good things.
"We have gotten many things in the last eight years. We have schools and life is getting better day by day. In the Taliban days it was hard for us to take a patient to the doctor, but after the Americans came we got asphalted roads and we can now bring a sick person to the hospital in the middle of the night. We want foreign troops to stay here until peace comes to our country."
One of the biggest concerns for Afghans and anti-war activists alike is the number of civilian deaths in Afghanistan. Although NATO General Stanley McChrystal has pledged to change military policy in order to avoid civilian deaths, many, including 28-year-old Mohammad Nabi, are skeptical.
"What is the difference between the Taliban and foreign forces? They both kill us. The international forces are not doing anything to improve our lives. It is better to ask them to leave our country before all the people turn against each other."
Estimates for the number of civilians killed as a direct result of US-led military actions vary from 8,000 to 28,000 people. One of the deadliest attacks on civilians occurred last May. Some 150 people were killed in the village of Granai in Farah Province because of mistakes made by the US military.
Israeli female war resisters Wind and Mishly tour the US after refusing to be conscripted
In Israel today, US Envoy to the Middle East George Mitchell met with Prime Minister Benjamin Netanyahu as part of ongoing efforts to advance peace talks. Netanyahu called the 2-hour-long meeting "constructive" and agreed to continue conversations over the coming days.
Mitchell is expected to meet with Palestinian Authority President Mahmoud Abbas Friday evening. Palestinian leaders have said they won´t negotiate until the Israeli government stops settlement construction on Palestinian lands.
Meanwhile, two Israeli war resisters are currently touring the US to speak out against their country´s occupation of Palestinian territories. Maya Wind and Netta Mishly recently finished high school. They´re part of the Shministim or "twelfth grader" movement and at the age of 19 they refused the mandatory conscription into their country's military.
While ways exist to join military service and avoid serving in combat positions, the two teens chose imprisonment instead. FSRN'S Jaisal Noor caught up with Wind and Mishly on their month-long tour of the US, which they´re calling, "Why We Refuse: A National Tour of Israeli Young Women for Peace."