November 13, 2009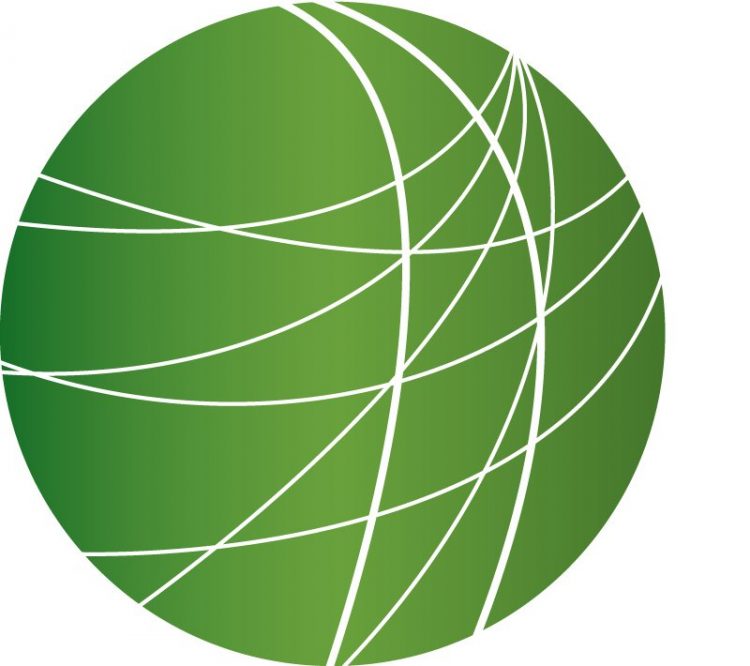 Five defendants in 9/11 attacks will be tried in Manhattan federal court
Congressional Democrats unveil financial reform plan
Former US Ambassador to profit from Iraq oil contracts
Cloud seeding project draws opposition in Northern California
HEADLINES
Napolitano indicates immigration reform to come soon
Secretary of Homeland Security Janet Napolitano today cleared the way for movement on Immigration reform, announcing that the US has met many benchmarks involving border security.  At a speech given Friday morning at a Center for American Progress event, she said what she has seen "makes reform far more attainable this time around."
"Over the past year, as this Administration has pursued more effective strategies within the current laws, the picture of how exactly those laws need to be changed has become clearer than ever before."
Napolitano indicated work would begin early next year.
DOJ begins seizure proceedings against Muslim-owned buildings in US
The US Department of Justice has initiated seizures on four Mosques in the US and a skyscraper owned by a Muslim nonprofit in New York. Federal prosecutors say the owners, the Alavi Foundation, is funneling its profits to the Iranian government – which violates a US trade ban with the country.  The DOJ says there are seeking to take control of building ownership, but that there are no complaints against the tenants themselves.
Obama stops in Japan on first leg of Asia trip
President Obama is on a diplomatic trip through Asia, stopping today in Japan to try to smooth over an increasingly strained relationship with the island nation.  One long-standing issue is the controversial presence of a US military base on Okinawa.  Obama will continue his travels over the next week with stops in China, Singapore, and South Korea.
Militant attacks escalate in Pakistan
In last five days, militants have attacked five different places in Pakistan's North West Province.  Today, a suicide bomber attacked an intelligence agency office in Peshawar, killing at least ten.  Nathan Moore reads for Gabe Matthews in Pakistan.
The suicide bomb in Peshawar exploded as intelligence employees arrived at the office.  Black smoke filled the sky and debris littered the area surrounding the building.  Residents report hearing the blast from miles away.  It was so large, it shattered the windows of nearby schools and offices.
After the explosion, Sajad Khan rushed to a local hospital where the injured were taken.
"I'm searching for my relatives and brother who left early to go to the office.  My mother is more worried than any one else.  I tried to look for them at the blast site, but I was not allowed.  I can't find them here in hospital, and I'm afraid.  I pray for their safety."
Local residents and witnesses are thankful for one thing:  The Intelligence office is on a road used by dozens of children on their morning commute to school.  If the bomb had exploded just a few minutes later, they would have been caught by the blast.  Nathan Moore reading for Gabe Matthews in Pakistan.
Another suicide attack in Afghan capital as Obama considers troop numbers
As President Barack Obama continues to weigh whether to send 40,000 more US troops to Afghanistan, US and NATO forces in the country continue to be the target of suicide bomb attacks.  Today a car bomb detonated near a main US military base on the edge of the capital, injuring more than a dozen people including some NATO soldiers.   FSRN's Kabul based reporter Mujahid Jawad reports.
The bomb targeted a NATO convoy, and while no US or NATO troops were killed in the blast, a spokesperson for the Interior Ministry says five Afghan civilians died.
Nawab, who lives in a town outside Kabul, witnessed the attack.
"The blast was very strong and I saw human remains everywhere.   Both Afghan and foreigners were among the injured.  I myself held pieces of human flesh in my hands.  It was very bad."
Taliban have claimed responsibility and identified the suicide bomber.  This was the second attack in Kabul in the past month.  Mujahid Jawad, FSRN, Kabul.
Protesters in Scotland descend on NATO Assembly
Today Germany announced it would send extra troops to Afghanistan to join NATO forces there.  And in London Prime Minister Gordon Brown said Britain would send more troops if NATO allies did the same.
For more on the NATO position on Afghanistan, we go to Edinburgh, where the 55th NATO Parliamentary Assembly began today.  Hundreds of member-country delegates attended, as well as representatives from countries like Pakistan and Afghanistan – which are high on the political agenda.  The assembly is billed as an annual opportunity for democratically elected representatives to have input into NATO's broad strategic goals.  But not everyone is welcoming them to the Scottish capital.  FSRN's Tom Allan reports.
Protesters shout abuse at NATO Parliamentary delegates leaving the Edinburgh International Conference center.  Earlier, masked protesters clashed with police, as they tried to make their way here to disrupt the conference using direct action.   These protesters didn't want to reveal their names.

"I believe that NATO is bad.  They're sending troops into Afghanistan, they're responsible for the killing of innocent people, and here they are having a conference right behind us in Edinburgh.  And I'm not very happy that they're in my city, and I'd like them out."
Inside the conference, Assembly president John Tanner defended the military action, saying that "evil" had to be defeated.
Although public displays of dissent in the UK – including the protest today in Edinburgh – have been limited, the war in Afghanistan is becoming increasingly unpopular, as British forces suffer a steady increase in casualties.  Tom Allan, FSRN, Edinburgh.
NASA confirms the presence of water on the moon
"The very last seconds of the shepherding spacecraft trajectory…."
That's a transmission last month from NASA as they crashed a missile and research craft into the surface of the moon. Their hope was to send a plume of material into the air and then analyze its composition. Today they announced their findings – there is water on the moon. The impact revealed water vapor mixed in among the dust.
FEATURES
Five defendants in 9/11 attacks will be tried in Manhattan federal court
Five defendants charged in connection to the September 11 attacks – including alleged mastermind Khalid Sheik Muhammed – will be tried in a Manhattan federal court rather than in military commissions. Attorney General Eric Holder made the announcement earlier today in Washington D.C.
"After eight years of delay, those allegedly responsible for the attacks of September the 11th will finally face justice. They will be brought to New York, to New York, to answer for their alleged crimes in a courthouse just blocks away from where the Twin Towers once stood. I am confident in the ability of our courts to provide these defendants a fair trail just as they have for over 200 years. The alleged 9/11 conspirators will stand trial in our justice system before an impartial jury under long-established rules and procedures."
Attorney General Holder says he expects to direct prosecutors to seek the death penalty for all five defendants. While in custody, Kahlid Sheik Muhammed was subjected to waterboarding 183 times.
Attorney General Holder added that the decision on whether to proceed in federal courts or military commissions was based on a protocol developed by the Departments of Justice and Defense.
"Because many cases could be prosecuted in either federal courts or military commissions, that protocol sets forth a number of factors, including; the nature of the offense, the location in which the offense occurred, the identity of the victims, and the manner in which the case was investigated."
Cases that will go to the military commissions system include those of detainees accused of a role in the attack on the USS Cole in 2000.
Congressional Democrats unveil financial reform plan
"Too big to fail" could become a thing of the past – if some Congressional Democrats get their way. They're tapping into deep and widespread outrage at how the risky behavior of financial firms led to the economic collapse. But big businesses say they're big for a reason – and they're trying to bring lawmakers around to their side. Tanya Snyder reports from Washington.
Former US Ambassador to profit from Iraq oil contracts
A former American ambassador who shaped the policy in Iraq stands to profit from oil contracts in that country.  Peter Galbraith was an ambassador to Croatia and the former number two official with the UN mission in Afghanistan. He was also a key adviser to the Kurdish regional government as Iraq wrote its Constitution. The New York Times reports that Galbraith could now earn around a hundred million dollars from oil contracts through a Norwegian company – thereby benefiting from a policy that he himself helped create.
Galbraith has denied any wrong doing, saying he was a private citizen when the deals were finalized.
But the disclosures bring up serious questions about foreign oil interests in Iraq. Earlier this month when ExxonMobil won a 50 billion dollar contract to develop an oil field in Basra, we spoke to Charlie Cray from the Center for Corporate Policy. This is what he said on FSRN:
"Well, this is a foot in the door type of arrangement for, particularly ExxonMobil. It's the first time that a US-led multinational oil cosortium is inking a deal with the Iraqi Oil Ministry."
Today, we are joined by Antonia Juhasz. She is the director of the Chevron Program at Global Exchange and the author of the Tyranny of Oil: The World's Most Powerful Industry and What We Must Do To Stop It. A new paperback edition is due to be released in December.
Cloud seeding project draws opposition in Northern California
World leaders are gathering in Copenhagen next month, to develop a plan to fight climate change.  While many countries are calling on rich nations to reduce their carbon emissions, some – like the US – are looking at alternatives, including weather modification.  But, as FSRN's Christina Aanestad reports, one community in northern California is resisting a strategy called cloud seeding.
Israeli blockade of Gaza prevents rebuilding of damaged water system
At least 90 percent of water in the Gaza Strip is not fit for human consumption. That's according to a recent report by Amnesty International. The water infrastructure in the coastal territory is both outdated and severely damaged by military actions. But the Israeli blockade prevents the passage of equipment to upgrade and repair Gaza's dilapidated water system. FSRN's Rami Almeghari files this story from Gaza City.