December 7, 2009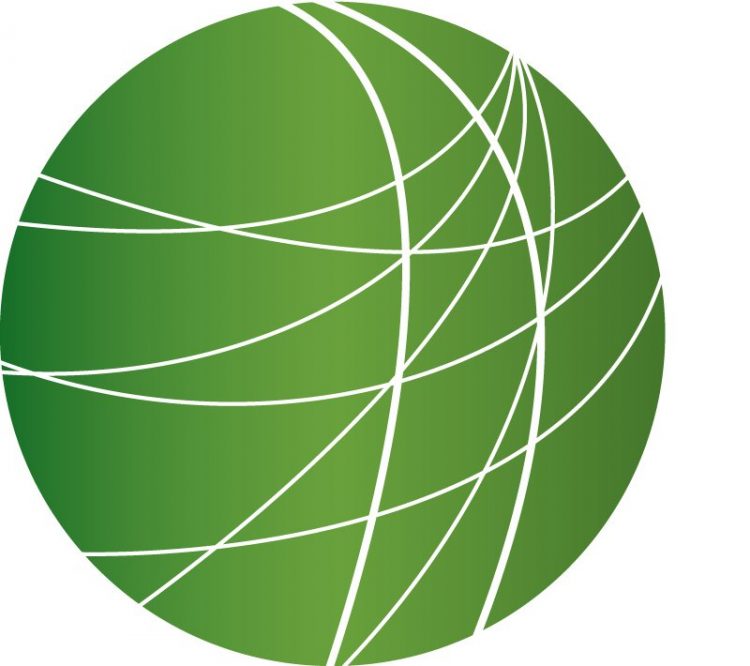 Anti-government protestors fill streets in Iran on national student day
UN climate conference opens in Copenhagen
Morales projected as presidential winner in Bolivia
US military commissions resume with new rules in Guantanamo
HEADLINES
Explosions rock market in Pakistan killing 30, suicide bomber outside court kills 10
There've been a number of bombings in Pakistan today. At a market place filled with shoppers and merchants in Lahore, two bombs exploded killing at least 30 people and injuring another 100. Just hours earlier, a man driving a rickshaw blew himself up outside near court in Peshawar – at least 10 were killed, and 44 injured.
60 arrested in Philippines, martial law remains in effect
On the island of Mindanao in the Philippines, negotiators continue to try to persuade some 2 – 3000 armed supporters of the Ampatuan clan to lay down their arms.  Police have arrested more than 60 people and confiscated hundreds of illegal weapons after the recent election-related massacre that left 57 dead.  Armed supporters of the Ampatuan clan opened fire on authorities yesterday; martial law remains in effect and troops have cordoned off Maguindanao province.
Romanian elections call Basescu winner, but rival to file official complaint
Romania's incumbent president has prevailed in national elections, but his rival alleges fraud.  Dana Lepadat has more from Bucharest.
Basescu won the elections with 50.3 % — a slim margin over the 49.6% that Social Democrat Mircea Geoana garnered.   The Social Democrats are accusing liberal democrats of widespread fraud, and intend to file an official complaint with the central election bureau. A contested result may trigger a recount — which would further delay resolution for Romanians who have been living with a skeleton government for the past two months. The absence of a formal government in Romania has blocked emergency aid from the IMF and has prevented economic reforms. Dana Lepadat, FSRN, Bucharest.
Iraq lawmakers resolve election law impasse but delay election
Iraq's lawmakers finally reached an agreement on the distribution of seats in the Parliament that will allow national elections to move forward – most likely at the end of February. While later than originally planned – a February election still falls within the current government's term, but it is unclear if the date will affect US plans to end military operations by next August and be fully withdrawn by 2012.  But the timetable for emptying US detention centers in Iraq is getting pushed back. A spokesperson for detention operations in Baghdad said in an email today that despite expectations that all detainees held since the 2003 invasion would be handed over to Iraqi authorities by this coming January, they now "intend to transfer or release almost all of our detainees by the end of August 2010."
LA Episcopalians elect openly lesbian bishop
Reverend Canon Mary Glasspool was elected as the nation's first openly lesbian Episcopal bishop over the weekend by the Dioceses of Los Angeles. If the vote gains approval by a majority of the US diocese – she will become the world's second openly gay Episcopal bishop.
Former paramilitary commander in Colombia alleges banana growers willingly financed and ordered murders
A former paramilitary commander in Colombia now swears that major banana growers were never extorted – but rather paid to have specific people killed – Jaisal Noor reports.

Victims of Colombia's paramilitaries are suing Dole and Chiquita for financing Colombia's paramilitary forces from 1994 – 2004 — Chiquita pleaded guilty to similar charges in criminal court and agreed to pay a 25 million dollar fine. They allege that Dole and Chiquita are responsible for the deaths of thousands, war crimes and crimes against humanity.  Yesterday, their lawyers released a sworn affidavit from a jailed former commander of the United Self Defense Forces of Colombia (AUC) in which he claims Dole and Chiquita banana both regularly paid and directed the paramilitaries while ordering the killings of hundreds in Colombia's banana growing region. In the affidavit Carlos Tijeras, who has accepted responsibility for killing hundreds of people as part of the "Justice and Peace" process in Colombia, refutes claims made by Dole and Chiquita over their relationship with the paramilitaries. Tijeras says that the paramilitaries did not extort money from banana companies, and in fact were given names of individuals to target. Attorney Terry Collingsworth, represents some 3,500 victims who are suing Dole and Chiquita in separate civil cases, says this affidavit provides compelling new and evidence against both companies.
"I think in both the Chiquita and Dole cases this will guarantee that we will get to a jury, that there's no court who should read this document and say there is no evidence to support the assertion we have made which Chiquita and Dole are active participants in the civil conflict down there, active participants in war crimes, crimes against humanity and just simple murder."
While Chiquita has admitted to funding the AUC, Dole has denied ever making payments to Colombian paramilitaries. Reporting from NY for FSRN, Jaisal Noor.
FEATURES
Anti-government protestors fill streets in Iran on national student day
In Iran today, thousands of students and opposition supporters defied government warnings of a crackdown and protested in cities across the country, including Tehran, Shiraz, Kerman, and Masshad. Under overcast skies, many wore green – the color of the opposition movement – and masks over their faces. Riot police, Revolutionary guards and paramilitary troops attacked protesters with tear gas, clubs, and stun guns, according to witnesses – many of whom spoke to media outlets via cell phone. Demonstrators shouted "Allahu akbar!" — God is great — and "Death to the dictator!"
Today is National Student Day, an annual protest commemorating the deaths of three students who were killed by security forces in 1953 while demonstrating against a US-backed coup that overthrew the democratically elected government. For many decades, the government sanctioned the protests – until recently when they've been used to express dissent against the ruling government. This year is no exception and many are still emboldened by the controversial election of Mahmoud Ahmadinejad last June and the government's violent response, which resulted in dozens of deaths and hundreds more detained. In advance of today's protests, the government cut some internet service, blocked some websites and required foreign journalists to stay in their offices. Opposition leader Mir Hossein Mousavi encouraged people to demonstrate.
Meanwhile, violent protests continued for a second day in Greece. People there were marking one year since the killing of a 15-year old by police. Several thousand youth demonstrated today, and a smaller group of several dozen teens set off firebombs, threw rocks at riot police and smashed storefront windows. According to the Guardian UK, protesters beat a passer-by unconscious. During yesterday's protests, five demonstrators and 16 police officers were injured. About 180 were detained.
UN climate conference opens in Copenhagen
Today the US Environmental Protection Agency announced that greenhouse gases threaten the public health and welfare of the American people. EPA Administrator Lisa Jackson:
"Today's finding is based on decades of research by hundreds of researchers. The vast body of evidence not only remains unassailable, it's grown stronger, and it points to one conclusion: greenhouse gases from human activity are increasing at unprecedented rates and are adversely affecting our environment and threatening our health."
Jackson called the findings "long overdue" and once again stated support for Congress to pass comprehensive climate legislation.
Meanwhile, international negotiations on a new treaty to address climate change started today in Copenhagen, Denmark. The run-up to the conference has been marked with shifting expectations of what countries around the world will actually be able to agree to by the end of the next two weeks of high-level negotiations. FSRN'S Jenny Johnson gives an overview of some of the key issues.
Morales projected as presidential winner in Bolivia
In Bolivia, early exit polls indicate that President Evo Morales won 63 percent of the vote in yesterday's election, becoming the first president in the country to be re-elected and to win the highest popular vote in Bolivia's history. Morales' party, the Movement towards Socialism, also gained control of the Senate Chamber controlled until now by the opposition. Bolivia continues to have tense relations with the US – which still does not have a diplomatic presence, after the US ambassador left the country last year. FSRN's Leny Olivera and Aldo Orellana report. This story was produced with the assistance of Jessica Aguirre.
US military commissions resume with new rules in Guantanamo
Today, the US Supreme Court denied review of the case of Guantanamo Bay detainee, Abdul Hamid Al-Ghizzawi. Al-Ghizzawi, a Libyan, attempted to have the court rule on the legality of his continued confinement. His lawyer says he has been cleared for release by the US government but he continues to be imprisoned at Guantanamo Bay, where he has been detained for nearly eight years.
Meanwhile, military commissions at Guantanamo Bay started up again last week. It's the first time since Congress passed new rules in October governing the commissions. And prosecutors are having to figure out how to implement those new rules.
We're joined by Nusrat Choudhury. She's a staff attorney at the National Security Project at the American Civil Liberties Union and she was in Guantanamo Bay last week to observe the proceedings.
Next phase of health care debate begins in US Senate
Over the weekend, the Senate stayed in Washington to work on health care reform.  The next phase of debate is likely to revolve around abortion. Meanwhile, behind the scenes discussions are still taking place around the central component of the bill – the public option. As FSRN's Leigh Ann Caldwell reports, a new idea to replace the public option has surfaced.