November 4, 2009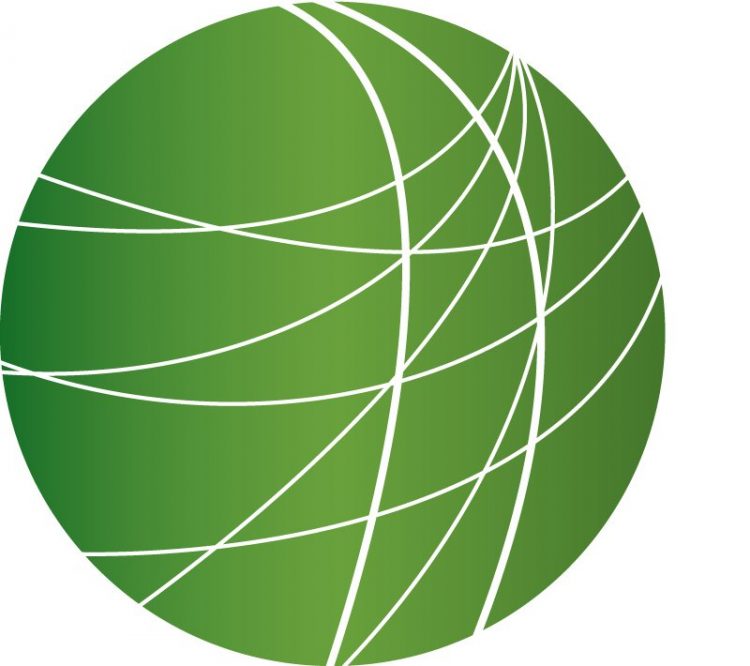 Election results across nation point to shift in voters
Grassroots groups defeat developing measure in California
Tribal leaders push for cultural preservation at Washington conference
Iranians mark key anniversary of Islamic revolution with protests
HEADLINES
Same-sex marriage overturned in Maine
Voters in Maine have overturned same-sex marriage legislation by a narrow margin.  From Community station WERU in Maine, Amy Browne reports.
The "Marriage Equality Law" passed the state legislature, and was signed by the Governor earlier this year.   The law was never implemented, however, because opponents immediately used Maine's citizen referendum process to force a vote.  With 97% of the precincts reporting, the Marriage Equality Law has been repealed by almost 53%.  A coalition same-sex marriage advocates pledged today to "stay the course," though they have not yet determined what their next steps will be.
In other referendum news from the state, voters passed a measure that will expand its medical marijuana law.  Maine becomes the 5th stat to allow dispensaries to grow and sell to patients.  Amy Browne, FSRN, East Orland, Maine.

Expanded domestic partnership passing in Washington state
On the marriage front in Washington State, a ballot measure that would expand the rights of state-registered domestic partners is passing by a two-percent margin.  Nearly two-thirds of the votes are counted.  From Seattle, Ann Dornfeld reports.
The Washington State Legislature passed the same domestic partnership law last spring.  But opponents collected enough signatures to put the issue to voters.
The law is known as "Everything But Marriage" because it gives registered domestic partners all of the same legal rights as married couples.  Advocates hope this is the last step before the state lets same-sex couples marry.  Opponents don't want the stage to be set for such a transition.
During the campaign, gay rights groups tried to get the state to disclose the names of people who signed the referendum petitions challenging expanded rights for domestic partnership.  The measure's backers sued to prevent disclosure.  The case went all the way to the U-S Supreme Court, which blocked release of the names while it decides whether to hear the case.  That issue may not be resolved until next summer.  Ann Dornfeld, FSRN, Seattle.
Supreme Court hears prosecutorial immunity case
Lawyers for John Allen Muhammad, the DC sniper that killed 10 people during a killing spree in 2002, asked the US Supreme Court today for a stay of execution.  They argue that Muhammad was not mentally fit to stand trial.  He is scheduled to be killed by lethal injection on November 10th.
The Supreme Court also heard oral arguments on whether prosecutors have immunity from all lawsuits, even if they knowingly frame someone for murder.  The issue stems from the case of Terry Harrington and Curtis McGhee who served 25 years in prison before being released on evidence that police and prosecutors coached a witness into lying about the case.  Proponents of prosecutorial immunity argue it allows lawyers to maintain independence and freedom to pursue criminals.
Books not bombs: Progressives protest Obama in Madison
Today in Madison, Wisconsin President Obama is visiting a middle school, to speak about the Administration's new $4 billion Race to the Top grant program.  This is the first time a standing president has visited the state capital in more than 50 years, but the President isn't receiving the warmest of welcomes.  Over 100 protesters, mostly progressives, are gathered about 500 yards from the middle school.  WORT's Norman Stockwell was at the mid-day protest.
Charges dropped against G20 Twitterers
In Pennsylvania this week, the Allegheny County District Attorney dropped all charges against the famed G20 Twitterers.  The two activists were arrested for tweeting about police activity during the demonstrations against the G20 Summit in Pittsburgh in late September.  FSRN's Andalusia Knoll has more.
The FBI arrested Eliot Madison and Michael Wallschlaeger after they set up a communications network that allowed people to tweet about the activities of protestors and police during the g20 Summit.  Madison believes the government dropped the charges partially because of bad publicity – especially following the widespread support protestors in Iran had received for using Twitter.
"People understood the power of social networking tools to organize protests and to organize movements of dissent, and the state departments and all that came out and supported it, and when it happened it Pittsburgh they arrested people and threw felonies at people."
Madison says the news is only a partial victory, because the court overturned an injunction that prevented the FBI from going through their belongings, which were seized in a raid of their New York City home.   A federal grand jury is currently investigating Madison.  Madison and his lawyer Marty Stolar are now filing an appeal challenging the warrant that authorized the FBI to raid his home.  Andalusia Knoll, FSRN.

Italy sentences 23 Americans in extraordinary rendition trial
In Italy today, a judge convicted 23 Americans, most of them connected to the CIA.  They were charged with the kidnapping Egyptian terror suspect Hassan Mustafa Osama Nasr, also known as Abu Omar, from the streets of Milan.  This is the first time the CIA's extraordinary rendition program has been challenged in international court.  The Italian judge sentenced 22 of the agents each to 5 years in prison, and the CIA's Milan station chief received an 8-year sentence.  Two Italian agents were also sentenced – each to three years in jail.  Abu Oman says he was tortured after being removed from Italy.  None of the 23 Americans were present for the trial, nor are any in custody.
FEATURES
Election results across nation point to shift in voters
Local elections across the country yesterday yielded results that question the country's political leaning as well as its take on social issues and race in politics.  Republicans swept the top three political jobs in Virginia as voters elected Republican Bob McDonnell. Virginia had voted for a Democratic governor the past two elections as well as for Obama in 2008. In New Jersey, Republican challenger Chris Christie beat Democratic incumbent John Corzine. And in Atlanta, a hotly contested mayoral race will head to a run off.  Atlanta has had a black mayor since 1973, the run off will be between an African American man and a white woman. FSRN's Leigh Ann Caldwell talks to The Nation Magazine's John Nichols about these races and more.
Grassroots groups defeat developing measure in California
Voters also had a choice on some important ballot measures on Tuesday. In Maine, voters repealed a same-sex marriage law and approved an expansion of the state's medical marijuana laws. Indicating a possible trend in decriminalizing marijuana, voters in the resort town of Breckenridge, Colorado voted to legalize small amounts of marijuana, even though under state law it will still be a crime. In Washington, a ballot measure expanding the rights of domestic partners is on its way to passing.
And in California, residents in rural Mendocino County decided on Measure A – a ballot initiative that would have let a shopping mall developer bypass country government and build a massive big box shopping center on a former Masonite industrial site. But a small grassroots campaign came together to fight the developers – and won. FSRN's Christina Aanestad reports.
Tribal leaders push for cultural preservation at Washington conference
Hundreds of tribal leaders from America's Indian nations are in Washington this week as President Obama hosts a White House conference on Native American issues. It's the highest-level meeting for tribal nations since the early 1990s. Leaders are also celebrating the opening of the first ever Embassy of Tribal Nations in DC. Tribal delegates also met with Department of Education officials today to discuss the preservation of Native culture and language in public schools. FSRN's Matt Pearson has the story.
Iranians mark key anniversary of Islamic revolution with protests
Today protesters and government forces clashed in Iran's capitol, Tehran. The day marks the 30th anniversary of the takeover of the US Embassy by radical students, which led to a 444-day hostage crisis – a key event in the Islamic revolution. But this year's anniversary is unlike any other before. Since June's disputed presidential election, a reform movement in Iran has been growing. Protesters gathered in the streets today in defiance of warnings from the government of Mahmoud Ahmadinejad.
Here to join us to discuss the day's events and how they fit into the ongoing reform movement in Iran is Kaveh Ehsani. He is a professor at DePaul University and an editor both at Middle East Report and the journal Goft-o-gu, or Dialogue, based in Iran.
Commentary by Mumia Abu-Jamal: The pendulum effect
Mumia Abu-Jamal is an award-winning journalist who chronicles the human condition. He has been a resident of Pennsylvania's death row for twenty-five years. Writing from his solitary confinement cell his essays have reached a worldwide audience. His books "Live From Death Row", "Death Blossoms", "All Things Censored", "Faith of Our Fathers" and the recently released "We Want Freedom" have sold over 150,000 copies and been translated into nine languages. His 1982-murder trial and subsequent conviction have been the subject of great debate.