December 11, 2009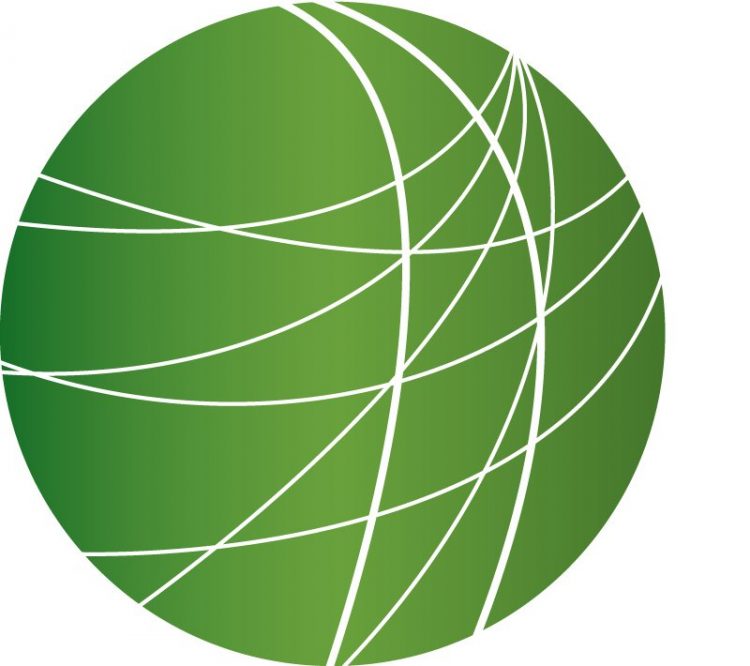 Island nations demand stronger action on climate change in Copenhagen
Saleemul Huq: two decades of climate change action for developing nations
Chile's center-left coalition faces tough election this weekend
Uruguay passes bill to allow citizens to choose gender identity
HEADLINES
Financial reforms pass the House
Kenneth Feinberg, the co-called White House "pay czar," revealed new executive salary caps for four companies that received large government bailouts.  Caps on the salaries of the top 25 executives were put in place earlier.  The new caps affect the next 75 employees down the line.  These employees at Citigroup, GM, GMAC and AIG will be limited to a base salary of a half million dollars.
In other financial news, the House of Representatives has passed the largest financial reform regulation since the great depression by a vote of 223 to 202.  As FSRN's Leigh Ann Caldwell reports, the legislation was weakened in the final days before passage.
The reform bill would create safeguards to ensure banks don't become too big to fail.  But a last minute measure was included in the bill that would allow states to sidestep the federal regulations.  They could exempt banks from stricter guidelines.
The legislation also creates a new, separate agency to protect consumers who make financial transactions like using credit cards and buying homes.  Ed Mierzwinski is with US Public Interest Research Group.
"The consumer protection agency would have only one job: enforcing the consumer protection laws.  Right now banks pick and choose their regulator."
Again, last minute negotiations to ensure enough support for the bill created exemptions.  Car buyers and student loan recipients will not be covered by the agency.  Republicans and the financial industry opposed the bill.  The Senate will take up the measure, probably early next year.  Leigh Ann Caldwell, FSRN, Washington.
Europe ponders tax on executive pay and speculative financial transactions
Across the Atlantic, the French, German and British governments are cooperating on banking reform that could turn out to be surprisingly radical.  From London, Naomi Fowler reports:
France and Germany are supporting British Prime Minister Gordon Brown's supertax on banker's bonuses, which will claim 50% of one-off payments over $40,000.  France will impose the same tax on its bankers.  Anticipating a similar clampdown by the Obama administration, Goldman Sachs has already taken steps to suspend cash payouts for its top executives this year.
However, German Chancellor Angela Merkel prefers a Tobin-style tax.  It targets speculative cross-border currency transactions.  She and Gordon Brown are attempting to persuade major leaders to endorse the policy that has been strongly advocated by global justice campaigners for decades.  The hope is the tax would raise revenue and protect national economies from the consequence from risky speculation.
But few countries are willing to impose such a system without international agreement.  So far the Obama administration has opposed it, but European governments are now pushing them hard.  The European Union may even consider implementing a Tobin tax for euro transactions.  Naomi Fowler, FSRN, London.
Palestinian mosque vandalized in West Bank; Israeli settler anger remains
A Palestinian mosque in the West Bank has been burned and vandalized, a sign of the steadily growing tensions between Jewish settlers and Palestinians in the region.  From Hebrew graffiti scrawled on the walls of the mosque, Palestinians believe the act was perpetrated by Jewish settlers angered by an Israeli settlement freeze.  Earlier this week, thousands of settlers staged a mass protest in Jerusalem.  The Israeli army is investigating the incident.
Yemeni refugee camp numbers ballooning amid fighting in north
Refugee numbers in Yemen are ballooning as residents flee fighting in the northern part of the country.  Andrej Mahecic of the UN Refugee Agency says this is causing problems in refugee camps.

"Over the past month alone, the IDP population of Al Mazrak 1 has doubled.  There are now some 21,000 IDPs living in a camp initially designed to shelter up to 10,000 people and overcrowding is presently the top concern for us."
The UN says overcrowding makes it difficult to distribute food and supplies in the camp.  The Yemeni government has been in heated battles with the Al Houti rebels for the past five months.
Protesting UC Berkley students arrested in early-morning police raid
Police raided a student-occupied administrative building at the University of California Berkeley early Friday morning.  Dozens have been arrested.  The students were protesting a recent decision to substantially raise tuition rates in the California University system.  Elias Martinez is a political science and international relations major at UC Berkeley.  He came to the building as soon as heard of the arrests.
"It seemed like everything there, at least when I was there… it was peaceful.  Students were cleaning up after themselves.  They brought food to give to students who were studying.  But there was a police presence.  I believe there has been the entire week.  And it was surprising to see them come in a 5 in the morning.  I saw some students being escorted out bare foot, in their underwear.  It seemed like a huge surprise that they came in to arrest students."
The students had occupied the building for five days as part of their "Open University" initiative.  Martinez said the arrests today could mobilize more students to participate in other non-violent actions to protest the actions of the administration and police.
FEATURES
Island nations demand stronger action on climate change in Copenhagen
At the UN climate change conference in Copenhagen today, a coalition of island states – many of whom are expected to be hit worst by climate change – released a proposal which demands vastly stronger action than what has so far been considered in the official talks. The Alliance of Small Island States calls for limiting the maximum global temperature rise to 1.5 degrees Celsius, and the carbon content of the atmosphere to 350 parts per million — about 10 percent less than it is today. Antonio Lima of Cape Verde is vice-chair of the alliance:
"Some of our countries, if we go past 1.5 are going to disappear, are going to disappear. And we are experiencing now the impact and effects of climate change."
Lima was addressing a crowd of organizers planning tomorrow's mass demonstrations. The plan is part of Klimaforum, the parallel conference taking place in Copenhagen which also issued a declaration — they'll deliver it to visiting leaders next week. Among other things, it calls for industrialized countries to cut greenhouse gas emissions by 40 percent by the year 2020, and for a complete phase out of fossil fuels within 30 years.
Saleemul Huq: two decades of climate change action for developing nations
To take a deeper look at the proposal from the island nations and other developments at the conference we're joined from Copenhagen by Dr. Saleemul Huq. He's a senior fellow with the International Institute for Environment and Development's climate change group. He's also a member of the Intergovernmental Panel on Climate Change.
View Saleemul Huq's regular video updates from the climate conference.
Read an interview in The Nation with Saleemul Huq.
Chile's center-left coalition faces tough election this weekend
This Sunday Chileans go to the polls to elect a successor to Chile's first female President Michelle Bachelet. This election campaign may end the Concertacion coalition of center-left parties that has governed Chile since THE return to democracy in 1990. From Santiago FSRN's Jorge Garretón has more.
Uruguay passes bill to allow citizens to choose gender identity
In Uruguay, the Parliament has approved a bill that allows citizens to choose their gender identity. This means any citizen can decide which gender should appear on their IDs as long as they prove with a witness that they have lived under such sexual identity for the past four years. FSRN'S Marcos Federman has more.
Mumia Abu Jamal on 28 years of incarceration
This week marks the 28th anniversary of the incarceration of author and journalist Mumia Abu Jamal, whose commentaries are heard on FSRN. Abu Jamal was arrested in Philadelphia on December 9, 1981 for the shooting death of Police officer Daniel Faulkner. A jury unanimously sentenced him to death but Abu Jamal has always maintained his innocence. Prison Radio Producer Noelle Hanrahan interviewed Abu Jamal about entering his 29th year of incarceration.