December 10, 2009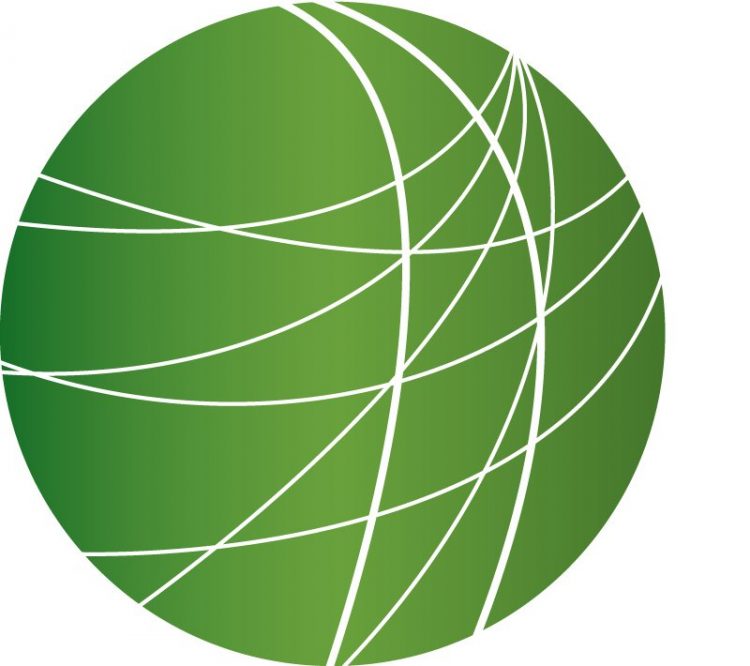 Protestors raise concerns in Copenhagen and pursue parallel conference
Lawmakers question treasury secretary over extension of federal bailout program
UN commissioner marks Human Rights Day by telling world to 'Embrace Diversity'
Obama Administration moves to drop case against author of torture memos, John Yoo.
HEADLINES
Obama accepts Nobel Peace Prize; defends need for war
US President Barack Obama was in Norway today to accept the Nobel Peace Prize.  Critics argued that he has not proved himself yet, and pointed out the irony of the President receiving the Peace Prize just days after announcing an escalation of war in Afghanistan.  Obama acknowledged these critics within the first minute of his acceptance speech.
"And yet I would be remiss if I did not acknowledge the considerable controversy that your generous decision has generated.  In part, this is because I am at the beginning, and not the end, of my labors on the world stage."
He said as a head of state he cannot follow the ideals of Martin Luther King Jr.  and Ghandi alone.

"I face the world as it is, and cannot stand idle in the face of threats to the American people.  For make no mistake: evil does exist in the world.  A non-violent movement could not have halted Hitler's armies.  Negotiations cannot convince al Qaeda's leaders to lay down their arms.  To say that force is sometimes necessary is not a call to cynicism – it is a recognition of history; the imperfections of man and the limits of reason."
But Obama warned against espousing the glories of war.

"So yes, the instruments of war do have a role to play in preserving the peace.  And yet this truth must coexist with another – that no matter how justified, war promises human tragedy."
An FSRN source at the ceremony says protesters have gathered outside Oslo City Hall, where the President gave his speech, to advocate for a diverse array of causes.  Some call for justice in Gaza… others for redress of human rights violations in Iran.  Cindy Sheehan is among the protesters.  No indication of any violence.
Long-standing socially conservative riders removed from appropriations bill
The House is expected to vote on a massive end-of-year appropriations bill today.  A House-Senate conference committee, led by Democrats, agreed to unclog the $447 billion bill of several riders, which have chafed progressives for years.  Among them, according to the Washington Post, were bans on federal funding for needle exchange programs, medical marijuana use, local government funded abortions, and domestic partnership registration and benefits.  As it stands, the bill contains over 5000 earmarks.
Extrajudicial killings in Nigeria exposed
Hundreds of people have been killed by Nigerian police in the past year.  This according to a new report by Amnesty International.  Sam Olukoya reports from Lagos.

The report says hundreds of prisoners are either shot or tortured to death every year while in police detention.  It also notes that a majority of the cases go un-investigated and officers responsible go unpunished.  The families of the victims usually get no justice or redress.
The human rights group says that police often justify the killings by calling the prisoners armed robbers or saying they were shot while trying to escape, which is legal under Nigerian law.   In general, police lack the necessary training, funding and equipment to combat the country's high crime rate.
Authorities say the findings of Amnesty International are untrue.  But most Nigerians see the reports as a further confirmation of human rights abuses.   Sam Olukoya, FSRN, Lagos.
Red shirt protests erupt once again in Thailand
Red shirt protests are heating up again in Thailand.  Today, thousands of supporters of former Thai PM Thaksin Shinawatra, who customarily wear red shirts, gathered in Bangkok.  The Thai government sentenced Thaksin to 2 years in prison on corruption charges, but the PM is currently living a free man in the United Arab Emirates.  The protesters are calling for new elections and an end to government corruption.  Organizers are planning larger, more sustained rallies after the New Year.
International Human Rights Day: Mothers march for justice in Argentina
Groups in Argentina rallied today to mark international human rights day and to commemorate the victims of the nation's bloody military dictatorship.  FSRN's Marie Trigona reports from Buenos Aires.

The long-standing human rights group Mothers of Plaza de Mayo are holding their annual March of the Resistance in Buenos Aires to demand justice and information as to the whereabouts of their children.  During the 1976-1983 military dictatorship, more than 30,000 people were forcefully disappeared.  Marta Ocampo de Vazquez is the president of the Mothers of Plaza de Mayo – Founding Line.

"Today we are holding the 29th March of the Resistance, remembering our past.  And remembering that we still don't have truth and justice.  We still don't know the whole truth and what happened to our children."
Because many of the mothers are now in their 80s, some worry that they will not live to see the military held responsible for its crimes.  The march comes a day before a major human rights trial begins.  The trial will examine crimes committed at the ESMA Navy Mechanics School during the military dictatorship.  The school served as a clandestine detention center, and was used to torture and disappear thousands of people.  Marie Trigona FSRN Buenos Aires.
FEATURES
Protestors raise concerns in Copenhagen and pursue parallel conference
Yesterday, we reported on some of the conflicts that have broken out inside the Copenhagen climate talks over a secret proposal that poor nations say could permanently marginalize them from the process. As delegates from the global south press their concerns inside the formal talks tens of thousands of protesters are descending on the city to raise similar concerns from the outside. Brian Edwards-Tiekert has this report on what's shaping up in the streets of Copenhagen.
All the official protest actions in Copenhagen are planned to be nonviolent, though such protests in Europe often draw small groups that split off and destroy property.  Denmark's conservative government isn't taking any chances: the parliament has given police the power to detain people for 12 hours without cause, it's created a 40-day sentence for interference with police, and it passed a law making it illegal to cover your face anywhere near a demonstration. Local authorities have also converted a former beer warehouse into a giant detention center, and started to conduct late-night raids on the halls where out-of-town activists are camped out. No arrests have been reported yet, but police have seized possessions from activists.
Lawmakers question treasury secretary over extension of federal bailout program
Now we go to Washington, where Treasury Secretary Time Geithner faced a skeptical government oversight panel today. He was there to give a report on the future of the TARP program. That's the government's bailout program which so far has focused mostly on large banks. Geithner has said that efforts in 2010 will focus on some new projects, including a home loan modification program. An initiative to provide capital to small banks and a plan to make loans to small businesses. But lawmakers expressed concern. FSRN's Karen Miller has more.
UN commissioner marks Human Rights Day by telling world to 'Embrace Diversity'
Today is International Human Rights Day and the theme this year is, "Embrace Diversity, End Discrimination." Human Rights Day is observed each year on December 10th to commemorate the adoption of The Universal Declaration of Human Rights in 1948. Despite gains in recent decades, human rights advocates say millions of people face institutional and societal discrimination on a daily basis. UN High Commissioner for Human Rights Navi Pillay says discrimination; intolerance and prejudice remain rampant even with the adoption of numerous conventions and international laws dedicated to the elimination of discrimination.
"Discrimination may start with words, but it can also very easily end in violence, ranging from someone being beaten up in the street because of their clothing or skin color to more systematic persecution, ethnic cleansing, war crimes and crimes against humanity, including genocide. The problem begins inside each and every one of us."
Pillay says racial and ethnic discrimination are some of the most dangerous forms. To end discrimination, she says stronger laws are necessary.
"You cannot defeat discrimination by shutting your eyes to it and hoping it will go away. Complacency is discrimination's best friend."
Today, FSRN will take a look at several areas of human rights. A bit later, we'll look at the US school system, which a growing number of educators and parents say is using overly harsh discipline that disproportionately targets poor children and students of color.
Obama Administration moves to drop case against author of torture memos, John Yoo.
We're going to take a look at the latest in attempts to prosecute attorney John Yoo. Yoo served under the Bush Administration and wrote memos that dismissed the Geneva Conventions and justified the use of torture.
While some human rights advocates want Yoo investigated and disbarred, the Obama Administration is trying to get the ninth circuit court to drop a lawsuit against the attorney. Some are calling the move an obstruction of justice on the part of the Obama Administration. FSRN'S Tanya Snyder reports from Washington.
Resolution seeks to improve school discipline with human rights framework
America's current disciplinary rates in public schools are the highest in the nation's history – they've doubled over the past three decades. And these policies tend to affect certain students the most: youth of color, students with disabilities and students in poor communities. Those findings are part of a new resolution from the Dignity in Schools campaign. It calls for a new direction in education – one that uses a human rights approach to education and discipline.
We're joined by Liz Sullivan. She's the education program director with the National Economic and Social Rights Initiative, a national human rights organization based in New York and one of the drafters of the resolution. The group plans to use it in the coming months to push for policy changes in the schools and on Capitol Hill.