December 15, 2009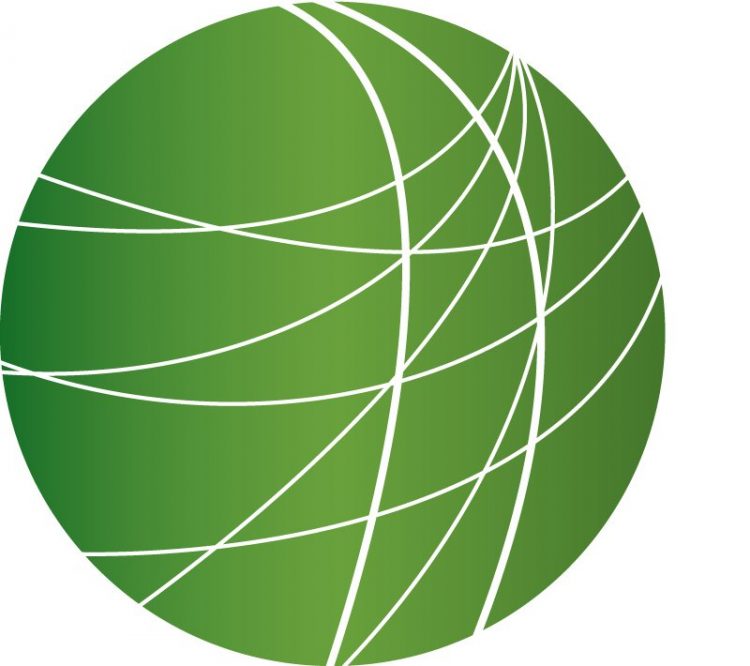 Senator Lieberman wields influence on health care debate
Bill to expand community radio moves through Congress
Immigration reform introduced in Congress
Courts decide Guantanamo detainees are not "persons" under US law
High level climate negotiations up against the clock
HEADLINES
Rep. Grayson just says NO to more war appropriation
Florida Congress member Alan Grayson announced today that he will vote against an upcoming Defense Appropriations bill, saying the direction the US is taking in Afghanistan is simply not productive and comes at enormous expense in both money and blood.
Grayson has co-sponsored a resolution calling for an end to the war in Afghanistan with Rep. Dennis Kucinich and several. The Ohio Congress member issued a statement today calling efforts to attach an extension of unemployment benefits to the Pentagon appropriations bill "a cruel choice." The House is expected to take up the measure Wednesday.
Suicide bomb blast in central Kabul
In central Kabul today, a suicide bomber killed 8 people and wounded 40 others. FSRN'S Mujahid Jawad was just meters away.
Today a suicide bomber detonated himself in the high security Wazir Akbar Khan neighborhood which is the green zone of   Kabul. The blast this morning damaged a hotel in Kabul's Wazir Akbar Khan district, where a number of embassies and foreign offices are located.  One of the eye witnesses:
"My name is Khalid. We had breakfast and then started working when suddenly there was an explosion. I lost conscious for a while and when I came to I saw my friends all injured. I have four small cuts to my head. My hand was also injured but, thank God, my friends are alive. Many people were killed and injured"
In addition to the hotel, several homes were damaged and windows shattered in other buildings in the neighborhood. Although some local TV channel reported that Taliban militants claimed responsibility for the explosion, their spokesman Zabihullah Mujahid told media that they were not involved.  Also today, in the Paktia province, at least five people were killed in a bomb explosion. A Nepalese citizen and a woman are among the dead. No groups, including the Taliban, have claimed responsibility for the attack.  Mujahid Jawad, FSRN Kabul.
DC City Council approves gay marriage
The Washington D.C. City Council today gave final approval to a measure legalizing gay marriage. The mayor says he will sign the bill – it now goes to Congress, which has the last word over DC law.

Canadian court strikes down security certificate for Syrian held 8 years
A Canadian court struck down a controversial security certificate that was used to detain a Syrian man for 8 years. The certificates allow the indefinite detention of non-citizens without trial and under secret evidence. — Aaron Lakoff has more.
On Monday, a federal court judge in Canada overturned a security certificate against Hassan Almrei, a Syrian-born man who arrived in Canada in 1999. Almrei had been under the security certificate since October 2001 for his alleged ties to Al-Qaeda. In 2006, Almrei was transferred to the Milhaven Detention Centre in Ontario, a prison built specifically for security certificate detainees, which critics call "Guantanamo North." In January of this year, he was transferred to house arrest in Toronto under severe bail conditions. This is the second security certificate to be overturned this year, a move that many think undermines the legitimacy of the controversial procedure. It's unclear if the Court will allow the government to appeal. Aaron Lakoff, FSRN, Montreal.
Innocent man freed from prison after 28 years
After more than a quarter of a century in prison for a crime he did not commit – Donald Gates walked out of an Arizona jail today. In 1981, Gates was convicted of rape and murder – recent DNA proved his innocence.
NYPD must disclose 2004 RNC surveillance documents
The New York City police will have to turn over thousands of documents related to their undercover surveillance of protest groups during the 2004 Republican National Convention. FSRN's Renee Feltz has more:
For several years, New York Police fought the release of documents related to the 2004 Republican National Convention. But late Monday, a federal judge ordered them to hand the documents over to the New York Civil Liberties Union. NYCLU lead counsel, Chris Dunn:
"What these documents involve are undercover reports that were created by infiltrators who went into political groups in their meetings and spied on their meetings."
Police say information gathered from this political surveilance justified mass arrests and prolonged detention of protesters. Dunn says the documents do just the opposite:
"We suspect that they are going to show quite clearly that the protesters were not coming here to engage in violence, but were coming to engage in peaceful protest activity."
The documents may be used during a trail that challenges the police tactics and is set to begin next year. The NYCLU hopes to get court orders that ban similar tactics in the future. Renee Feltz, FSRN, New York.
Mayon Volcano forces tens of thousands to evacuate in the Philippines
More than 20,000 people in the Philippines evacuated their homes today as the Mayon Volcano spewed ash into the air and molten lava flowed down the mountain side. More then twenty volcanic earthquakes were reported. Another 30,000 people live within the 5 mile evacuation zone – authorities hope to move them all by Thursday. According to the Philippine Institute of Volcanology and Seismology, magma is close to the crater and an explosive eruption is possible. Unless the volcano quiets considerably, evacuees may well be in shelters through the holidays.
FEATURES
Senator Lieberman wields influence on health care debate
Congressional Democrats were summoned to the White House as health care reform continues to hit roadblocks. The current obstacle is Connecticut Senator Joseph Lieberman, who has voiced opposition in each stage of the bill shaping process. Meanwhile, his Democratic colleagues are visibly frustrated by Lieberman's influence on the health care debate. FSRN's Leigh Ann Caldwell reports on the latest developments, as well as crucial amendments the Senate is expected to vote on soon, including single payer.
Bill to expand community radio moves through Congress
Tired of listening to the same old voices and songs on the radio? A bill moving through Congress would give a big boost to media diversity through low-power FM community stations. Congressional sponsors and community radio activists say the measure will give more people greater access to the airwaves. Tanya Snyder reports.
Immigration reform introduced in Congress
Also on Capitol Hill today, Illinois representative Luis Gutierrez introduced a long-awaited immigration reform bill. Immigrant and workers rights groups are applauding what they call the "first step" in fixing the country's "broken" immigration system.
According to an analysis from the Immigration Policy Center, the bill would create a legalization program for qualified undocumented immigrants, their spouses and children. It would also put in place policies to help keep families together, including giving immigration judges greater discretion when reviewing deportation cases. The bill would also require humane treatment of detainees, including adequate medical treatment and increased protections from sexual abuse. Gutierrez's bill, which has 87 co-sponsors, also includes the DREAM Act, a provision that would create a path to citizenship for youth who were brought to the US at a young age.
Gutierrez says the bill is the product of months of collaboration with civil rights advocates, labor organizations, and members of Congress. Advocates hope the bill is considered during 2010, but it is a politically difficult issue for an election year.
Courts decide Guantanamo detainees are not "persons" under US law
As reported yesterday, The US Supreme Court has refused to consider a case brought by 4 former Guantantamo Bay detainees against former Defense Secretary Donald Rumsfeld and other senior military officials for allegedly ordering torture and religious abuse. The plaintiffs are British nationals and include 3 men whose detainee experiences were portrayed in the award-winning docudrama, The Road to Guantanamo.
In it's refusal to hear the case, the Supreme Court let stand a DC Circuit Court opinion that Guantanamo detainees do not qualify as "persons" under US law. Shannon Young spoke with Shayana Kadidal from the Center for Constitutional Rights about the legal implications of the case.
High level climate negotiations up against the clock
We now turn to the climate talks in Copenhagen, where progress appears to be stalled. A new draft text released today lacks any figures on emissions targets and does not even suggest a date by which to reduce global emissions. Foreign ministers and heads of state have already arrived for high-level negotiations, which are mostly being held behind closed doors. Little has emerged in the way of a consensus. Meanwhile, activists working on the fringes of the talks are applying pressure of their own. Brian Edwards-Tiekert is there.
Danish police crack down on Copenhagen demonstrators
In other news from Copenhagen, Danish police have been conducting sweeps of climate justice activists ahead of the major climate change action planned for tomorrow. FSRN's Molly Stenz reports.