December 22, 2009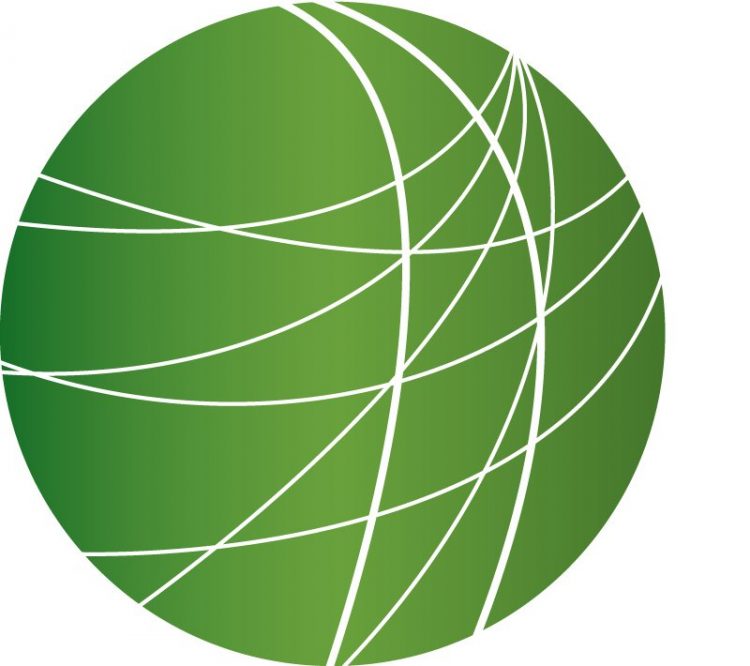 Suicide bomber attacks Peshawar press club
Tennessee coal ash spill anniversary
Minority groups push for accurate census count in 2010
Doctors Without Borders lists top 10 humanitarian crises of 2009
HEADLINES
Alabama Congress member switches to Republican Party
Alabama State Representative Parker Griffith Is Switching to the Republican Party.  The first term congressman had voted with republicans on healthcare reform and the federal stimulus, and has said he wishes he hadn't voted for Nancy Pelosi for house speaker.  In 2008, Griffith won the seat of a retiring Democrat by a 52 to 48 percent margin, in a race that Republicans thought they could win. Democrats still hold a large majority in the house, but Griffith and many other Democrats are expected be in competitive races in the 2010 elections.
Colombian President orders rescue of kidnapped Governor
In Colombia, rebels kidnapped a regional governor from his home.  The government has blamed the Revolutionary Armed Forces of Colombia OR FARC, and has offered half a million dollar reward for information leading to the rescue OF Governor Luis Francisco Cuellar, who has been kidnapped 4 times since the early 1990's.  Colombian President Alvaro Uribe has ordered the military to search for Cuellar.
"All military and police power must be used in the rescue. We cannot continue to wait on the whims of terrorists."

The FARC has 24 other police and soldiers hostage; Cuellar would be the only politician, and thus a potentially powerful bargaining tool.
'White Christmas' immigrant raids in Italy
A village in Northern Italy will soon be seeing the end of a controversial 2-month long campaign of door-to-door searches for undocumented immigrants.  Diletta Varlese has more.
The White Christmas operation is supposed to finish on the 25th of December.  The goal is to remove, house by house, those inhabitants without valid residence permits, and to send them back to their home countries.
The mayor of the town of Coccaglio named the campaign the" White Christmas Operation".  The word 'white' has drawn accusations of racism.
The town's government is ruled by the North League Party, which claims they will protect Italians' identity from foreigners. More than 1,500 non-Italians have moved to the town of 8,000 in recent years. Djalla Amjello is an immigrant living in Coccaglio.
"When they talk about control of illegal immigrants, they're really talking about all immigrants.  Using the excuse of searching for illegals, they visit and enter everyone's house. It's a violation of private life"
3,000 people took to the streets to protest the operation, but local government officials have been defended by Italian Prime Minister Silvio Berlesconi's Government.
Diletta Varlese, FSRN, Italy
BCI Coca-Cola bottling plant settles discrimination lawsuit-Leilani Albano
A Coca-Cola bottling company In Los Angeles is admitting to allegations that it disproportionately rejected African American job-seekers applying for entry-level jobs. Leilani Albano has more.
The US Labor Department had determined that black applicants were turned down in high rates for merchandise jobs at BCI Coca Cola's L.A. bottling plant in 2006.
As part of the settlement announced yesterday, BCI has agreed to pay about $50,000 in back wages to be shared among 26 former job applicants, and will hire seven black applicants that it previously turned down.
The settlement also mandates that the company, which has contracts with the department of defense, take steps to monitor itself, to avoid further discriminatory hiring practices.
This isn't the first time the Coca-Cola bottling company has faced a discrimination lawsuit.
Last year, BCI paid out $250,000 to a black former worker in Albuquerque, New Mexico, who said he was unfairly terminated.
And in 2000, The Coca Cola Company paid out $192 million dollars as part of a class action lawsuit on behalf of more than 2,200 African Americans. Among other things, the workers alleged large pay differences between black and white employees, and alleged that black workers faced and a "glass ceiling", that kept them from advancing beyond entry-level jobs.
Leilani Albano, FSRN, Los Angeles.
Mexico City legalizes gay marriage
Mexico City's local government has voted to legalize Gay Marriage, and its expected that the city's mayor will soon sign the law, making it the first place in Latin America where same sex marriage is legal.  Marriage will be re-defined as "free uniting of two people"; the law also allows gay people who are married to adopt children, and to be included on one another's insurance.  Members of President Felipe Calderon's National Action Party said they will challenge the new law in court.
NYC high school students rally against cuts to transportation passes
Hundreds of high school students in New York City gathered in front of the Metropolitan Transportation Authority's offices on Madison Avenue Monday, to protest proposed cuts to free student transportation passes. Radio Rootz reporter Jacqueline Kook has the story.
Chanting: "Education Suicide No Free Rides."
Across New York City, students are outraged by the Transportation Authority's proposal to phase out the free student fares. The cuts would threaten the commute to and from school for 500,000 young people. Ann Maria Patterson, who attends High School for Global Citizenship in Brooklyn, lives in a two-fare zone and is concerned about the impact the cuts will have on her family.
"I have to take a bus and a train about 4 or 5 miles from home to school everyday, the average price is $7.50 or $8… And then I have a brother so my mother would have to pay double."

The demonstration was a student lead event. Juliana Velez, a student from School of the Future in Manhattan, was inspired by students concerns voiced on Facebook and organized her classmates to lead the rally.
"Our school made green signs. Mine says "My education is a swipe away" I mean swipe because they take away and swipe because a Metrocard. It seems like everyone is calm and everyone is pretty much booing at the MTA."
The decision to cut student metrocards is not final. There will be a public comment period, and the MTA board will vote on the phase out early next year.
With Lisha Mo, this is Jacqueline Kook, FSRN, New York.
And those are today's headlines.  For Free Speech Radio News, from Oakland, I'm Andrew Stelzer.
FEATURES
Suicide bomber attacks Peshawar press club
In Peshawar, Pakistan, a suicide bomber blew himself up outside the local press club, killing three people and himself. It's the first time a suicide bomber has directly targeted the media. According to local press reports, police stopped the bomber around noon outside the gated Peshawar Press club as he attempted to enter the building. When police discovered the explosives, the man detonated them, killing the police offer, a press club employee and a female civilian. The blast wounded another 17. Radio journalist Farhad Shinwari told FSRN the attack won't deter his work.
"Despite the fact that we journalists have many problems working in this field, I want to keep working as a journalist. I do not want to leave my profession and I want to follow the true ethics and principals of journalism. I believe in independent and true journalism and I cannot be disheartened BY such incidents. I earn very little but even so, I want to continue being a journalist. "
The press club added security after an increase in threats against journalists, but some government officials say even more security can't stop every suicide attack. After today's bombing, North West Frontier Province senior minister Basheer Bilour encouraged a group of Peshawar journalists to continue their work.
"The journalists are targeted only because they stand against the militants and stand with the government and local people. You journalists have given courage and hope to the people and we appreciate that and want you to continue this work until the defeat of the militants."
For the last few months, Taliban militants have complained that journalists aren't covering the Taliban's side of the story – and this bombing could be a response to that. But many journalists also find themselves threatened by other forces in Pakistan, including the military and government officials. According to our reporter on the ground, several Pakistani journalists who cover government corruption were recently threatened by government ministers during a public speech.
Tennessee coal ash spill anniversary
One year ago today, a dam broke at a coal-fired power plant operated by the Tennessee Valley Authority. More than a billion gallons of toxic liquid coal slurry flooded the surrounding community. Now, a year later, residents and experts say not enough has been done to clean up the site… or to prevent such an accident from happening again. Tanya Snyder reports.
Minority groups push for accurate census count in 2010
The US census bureau is poised to begin its 2010 count of the US population. Minority groups are taking measures to ensure accurate representation in the upcoming count. FSRN's Karen Miller reports from Washington DC.
Doctors Without Borders lists top 10 humanitarian crises of 2009
The Geneva-based humanitarian organization known in English as Doctors Without Borders has released a list of 2009's worst humanitarian crises. The list was compiled using the organization's experiences in nearly 70 countries. While some of the issues on the list are country-specific, others cite the responsibility of the larger international community. Shannon Young spoke with Sophie Delaunay, Executive Director of Doctors Without Borders. The full list compiled by Doctors Without Borders is available here.
Indigenous displacement in Colombia – Part two
Yesterday, in the first part of our series on Colombia´s endangered tribes, we examined how the country's armed conflict is forcing many indigenous people to flee their territories, drastically changing dietary customs and the amount of available food. Today, FSRN'S Manuel Rueda reports on how the conflict is eroding indigenous traditions.