December 21, 2009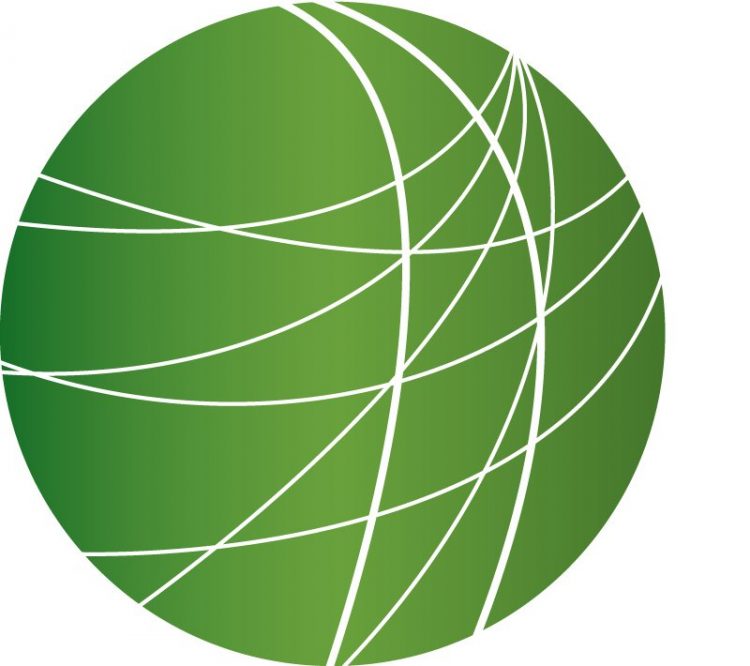 Health care legislation clears critical vote in Senate
Critics say Copenhagen climate deal lacks necessary reforms
Egypt begins construction of underground barrier with Gaza
HEADLINES
Iranian cleric's funeral turns into protest
Tens of thousands of marched in the streets of Iran today, and some of them turned a funeral for Grand Ayatollah Hossein Ali Montazeri, into an anti-government demonstration.
Montazeri, a Shiite cleric who was a key architect of the 1979 Islamic revolution, had been critical of the current Iranian government, and after last June's disputed election, he became a spiritual leader of the opposition.  Although foreign media was banned from covering his funeral in the city of Qom, youtube videos show hundreds chanting anti-government slogans and wearing green, the color of the opposition protests earlier this year.  There are also reports that some buses headed to the funeral were stopped on the road by security forces, some were turned back, and other passengers were arrested.
Attack on Syrian bus in Lebanon/meeting between Lebanese and Syrian leaders
The day after a landmark meeting between Syrian and Lebanese leaders, a bus full of Syrian workers has been attacked in Lebanon, killing 1 person.  The attack by several armed gunmen, took place just outside the northern city of Tripoli.  It may have been a reaction to a 2-day meeting between in Damascus between Syrian President Bashar Assad and Lebanese Prime Minister Saad Hariri.  Many still blame Syria for the assassination of Hariri's father, Rafiq, in 2005.  The weekends meeting was the first official contact that Saad Hariri has had with Assad's government; although diplomatic relations between the two countries began to thaw earlier this year.
Guantanamo detainees released
12 more detainees at the Guantanamo Bay detention facility have been transferred to their home countries.  Four were sent to Afghanistan, two were sent to Somaliland, and six were sent to Yemen.  About 200 detainees are still being held at Guantanamo; President Obama has already acknowledged he will not meet the January 22nd deadline he previously promised to close down the detention center.
UK will release info on possible torture at Gitmo
Meanwhile, The British government has been forced by a court to release documents which may prove UK secret service personnel were present during the torture of a Guantanamo detainee. From London, Naomi Fowler reports.
A number of British nationals and residents have alleged that the British secret services were not only aware detainees were being tortured while in US custody but were actually present at the time. It's something the government has consistently denied. Saudi-born British resident Shaker Aamer has made similar allegations; still in Guantanamo after eight years, he says he made confessions under duress. The US government regards him as a terrorist suspect but has never charged him with any offence. His lawyers believe these documents prove his claim that Britain colluded in his torture by sending agents to interview him.  Government ministers had initially tried to block the release, specifically from Mr Aamer's lawyers but have now finally agreed to surrender them. The Foreign Office has made two requests to the US asking for Mr Aamer's release, which could come as early as January – but his lawyer told the court that the government's reluctance over these documents contradicted their claim to have done as much as they could to get him back to the UK.  Naomi Fowler, FSRN, London.

US soldiers in Iraq can now be court-martialed for becoming pregnant
A US commander in Northern Iraq is being criticized for a new policy that states soldiers who become pregnant, or the men who impregnate them, could be court-martialed.   The policy went into effect on November 4th, but was written about in the Stars and Stripes newspaper this weekend. Until now, soldiers could be sent home if they became pregnant, but there was no disciplinary action.  But under the new rule, designed to keep forces at full strength, any military or military-related civilian personnel could be sentenced to jail for being pregnant, even if they are married.
Protests continue after killing of Papuan independence leader
Protests on the Indonesian island of Papua continue, in the wake of the police killing of independence activist Kelly Kwalik.  Police had been hunting Kwalik for months, there had been disputed reports that Kwalik was responsible for the killing of foreign mine workers earlier this year. Since Kwalik's death last Wednesday, Street demonstrations calling for Papuan independence, and sporadic clashes with Indonesian police have been a daily occurrence. Tribal leaders are also threatening to block the entrance to gold and copper mines.  For His funeral today, Kwalik's casket was draped with the Papuan flag, which is illegal.  The territory has been under Indonesian rule since 1969.
FEATURES
Health care legislation clears critical vote in Senate
After months of negotiating, compromising, and arm-twisting, Senate Democrats finally got the sixty votes needed to move health care forward. Some progressives say the bill they ended up with isn't worth passing. But Democrats are claiming victory. FSRN's Tanya Snyder brings us the story from Washington.

Also this weekend on Capitol Hill, President Obama signed the $626 billion defense spending bill, which the Senate approved on Saturday. About $128 billion will go to the wars in Iraq and Afghanistan, but the bill doesn't include funding for Obama's troop surge. The bill includes a 3.4 percent pay increase for the military, and some non-military spending – including an extension of unemployment benefits and subsides for people using COBRA, the federal program that continues health insurance for people who lose their jobs. Ten senators voted against it, including one democrat – Wisconsin Senator Russ Feingold, who called it "fiscally irresponsible and misguided."
Critics say Copenhagen climate deal lacks necessary reforms
Late Friday, officials in Copenhagen announced a climate change agreement. Some details include limiting global temperature rise to 2 degrees Celsius, providing a framework for countries to monitor carbon emissions, and a pledge by rich countries to raise funds to help poor countries face the consequences of climate change. But the agreement isn't legally binding and critics say it falls short on many of the key issues. There is also widespread criticism of how the deal came about and who was involved.
To assess the agreement that came from Copenhagen, we are joined by Michael Dorsey, an assistant professor at Dartmouth College. He directs the Climate Justice Research Project — and he just returned back from Copenhagen earlier this morning.
Egypt begins construction of underground barrier with Gaza
According to Egyptian and Israeli news reports, Egypt's intelligence chief Omar Suleiman was in Israel yesterday to meet with top officials during a low-profile visit to Tel Aviv. Suleiman is leading indirect talks between Israel and Hamas on a prisoner exchange. Some analysts say an estimated 1,000 jailed Palestinians could be swapped for Israeli soldier, Gilad Shalit, who was captured in Gaza in 2006.
The meeting between Egyptian and Israeli intelligence officials comes just days after Hamas shot at Egyptian construction workers building an underground barrier along the border with Gaza. FSRN's Correspondent Aya Batrawy reports.
Violence endangers Colombia's indigenous groups – Part one
In Colombia, There are 87 indigenous groups native to the country. Thirty-four of them are facing extinction according to that country's supreme court.  Human rights groups say that fighting between the Colombian Army and the FARC rebels is pushing hundreds of indigenous groups into urban areas where they face poverty and where they begin to lose their way of life.
In the first part of a series on Colombia´s endangered tribes, Manuel Rueda visited the Jiw people in the Guaviare province.