July 31, 2009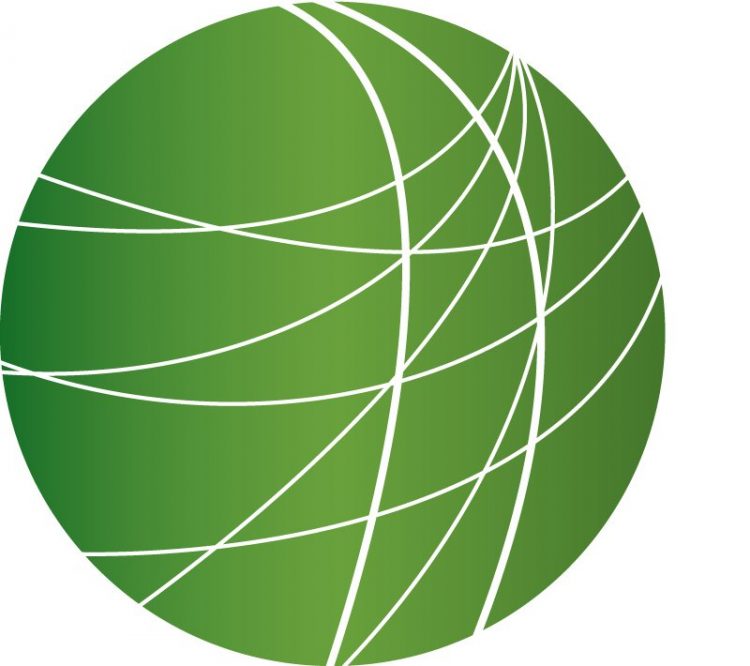 Taxpayers fund lavish executive compensation packages
California coalition urges cuts to state prison system to ease budget crunch
Bomb attacks in Spain as Basque separatist group ETA marks 50th anniversary
HEADLINES
Pakistan court rules against Musharraf
Pakistan's Supreme Court has determined that the emergency rule declared by former President Perves Musharraf in 2007 was illegal. The decision raises the possibility that Musharraf could be tried in Pakistan for treason. Musharraf is currently living in London, and had ignored a summons to appear in court earlier this week.

29 killed in bombing of Shiite mosques in Iraq
At least 29 people have been killed in Baghdad, and more than 130 injured in a series of bombings.  A car bomb in the Northeast district of Al-Shaab exploded outside a Mosque that is currently occupied by Iraqi Special Forces.  Agence France Press reports that after the bomb went off, police panicked, and began shooting, killing 2 of the 23 people who died in that incident. 2 bombs were also detonated south of Baghdad, as worshippers left Friday prayer services.
Deaths in Afghanistan have increased 24% according to UN
The UN reports that civilian deaths in Afghanistan this year have risen 24 percent from the same period in 2008, and ARE almost 50 percent higher than in 2007.  Asma Nemati reports from Kabul.
Bombings by insurgents and air strikes by international forces have been the biggest contributors to the jump in civilian casualties. The announcement by the United Nations Assistance Mission in Afghanistan said the tactics OF the Taliban have altered dramatically, changing from ambush attacks to suicide bombings, roadside explosives and targeted assassinations, and that civilians are dying more as they're the main targets of suicide and roadside bombs.  Rori Mungoven, the head of the Asia-Pacific unit at the Office of the High Commissioner for Human Rights, says that Western forces are also contributing to the high number of casualties, because insurgents hide in civilian areas.
"There seems to be an active policy on the part of the insurgents aimed at drawing a military response to areas where there is a high likelihood of civilians being killed or injured."
There have been a total of 1,013 civilian deaths in 2009, and the increase is likely to continue. The Taliban have promised more attacks for the upcoming Afghan elections, and insurgents are facing an increasing American troop force.

For FSRN this is Asma Nemati reporting from Kabul, Afghanistan.

Strike over in South Africa
A weeklong strike has ended in South Africa.  150 thousand municipal workers were demanding a 15 percent pay raise; they have instead agreed to take 13 percent and return to work.   The country's major cities had been largely paralyzed for the past several days without buses, police, or garbage collection.
Lead militant killed by Nigerian police
The leader of Nigeria's militant Islamist movement has been killed in controversial circumstances.  Sam Olukoya reports from Lagos.
The Police claimed Mohammed Yusuf, leader of the Islamist group Boro Haram, was killed when he engaged police in a shoot out.  But there are doubts about the polices' account.  A military officer who arrested Yusuf told the BBC he was not carrying arms and was alive at the time he handed him over to the police.  Newspapers reports and human rights groups suggest Yusef was deliberately shot dead after his arrest.  The international human rights group, Human Rights Watch described his death as a case of "extrajudicial killing".  The police might have deliberately killed Yusuf in retaliation for a series of attacks by his group on police stations, which left many policemen dead.  More than 300 people have been killed in Northern Nigeria this week, following fighting between Islamists and Nigerian security forces.  The Islamists, who want the introduction of strict Islamic rule in Nigeria, are also fighting to eliminate all western values in the country.

Sam Olukoya, FSRN, Lagos.
New investigation implicates Karl Rove in firing of federal prosecutors
A new investigation by the Washington Post reveals that Karl Rove had greater involvement in the controversial 2006 firing of federal prosecutors than he previously admitted. The Post reports that numerous emails were sent to Rove, a former advisor to President George W. Bush, regarding the favoring of one candidate for a US attorney post, and efforts to get rid of a Prosecutor in New Mexico.  Rove told the Post he did receive the emails, but says he simply passed them on to the appropriate parties in the Department of Justice and had no agenda in doing so.  This week, Rove has been testifying about the firing of the 9 US attorneys in front of the House Judiciary Committee, which many say were politically motivated.
Funding For Yucca Mountain appears to be dead
The Senate has voted not to fund Yucca Mountain, the contentious nuclear waste dump in Nevada, coming one step closer to shutting down the project for good.  Sam Greenspan has more.
In the 34 Billion dollar energy bill passed b the Senate on Wednesday, funding was zeroed out for the proposed nuclear waste storage facility.  Stopping the project has been a long-held goal of senate majority leader Harry Reid; Reid announced this week that President Obama and Energy Secretary Steven Chu had also agreed to eliminate federal funding for the facility's license application in 2010.  But they are allowing the projects' license application to the Nuclear Regulatory Commission to proceed, which can take up to four years, worrying some opponents of the project.  The Department of Energy had been working to make Yucca Mountain—a site about 90 miles outside of Las Vegas—a repository for spent nuclear fuel rods since 1978.  Citizen groups have been working equally as long to oppose it.   While the Department of Energy claims that Yucca Mountain can safely maintain nuclear waste, some groups, such as a Nevada-based Citizen Alert, claim the waste will greatly increase cancer rates among nearby citizens.  President Obama had promised along the campaign trail to close the Yucca Mountain site, and has charged the Nuclear Regulatory Commission with finding an alternate location for the waste. Sam Greenspan, FSRN Washington.
Immigrant detainees on hunger strike in Louisiana
About 60 detainees are conducting three-day hunger strikes to protest inhuman treatment at a Louisiana immigration detention center. Their demands for access to legal counsel and medical assistance came a day after the release of a report by the New Orleans Workers' Center for Racial Justice, criticizing conditions at the 1,000 bed Immigration lock-up 180 miles northwest of New Orleans.  Some of the allegations made by detainees were that the jail was out of toothpaste and soap for 3 weeks, an inmate was unable to make phone calls to his family, and that men were issued women's nylon underwear.
FEATURES
Taxpayers fund lavish executive compensation packages
Wall Street financial firms have been paying huge bonuses to their top executives while accepting taxpayer-funded bailouts. The exact figures were a matter of speculation until now. A new report from the New York Attorney General shows just how much of that bailout money was going into bankers' pockets. Meanwhile, Congress continues to look for ways to get executive pay under control. Tanya Snyder reports.
California coalition urges cuts to state prison system to ease budget crunch
As states struggle to deal with the recession, many have turned to cutting money from law enforcement and state penitentiary budgets.  California has the largest prison population in the US and the budget signed this week cut a billion dollars from the state's prison system. Prison reform advocates say the correctional budget cut doesn't go far enough.  Africa Jones reports.
Bomb attacks in Spain as Basque separatist group ETA marks 50th anniversary
The Basque separatist group ETA marked it´s 50th anniversary today, as Spain held an official ceremony for two civil guards killed yesterday by a car bomb. ETA has not claimed responsibility, but the Spanish government blames the armed separatists for the attack.
While many Basques advocate for greater autonomy from Spain's central government, not all support total independence. To learn more about this conflict, FSRN spoke to Andre Lecours, a professor of Basque history and politics at Canada´s Concordia University. Lecours is the author of Basque Nationalism and the Spanish State.
Honduran police crack down on anti-coup demonstrations
The political crisis in Honduras continues, more than a month after a military-backed coup. The de-facto government has issued orders for police to disperse any and all demonstrations that block public roads. Police actions to break up protests have led to dozens of injuries and over a hundred detentions. Tim Russo has more from Tegucigalpa.