January 29, 2010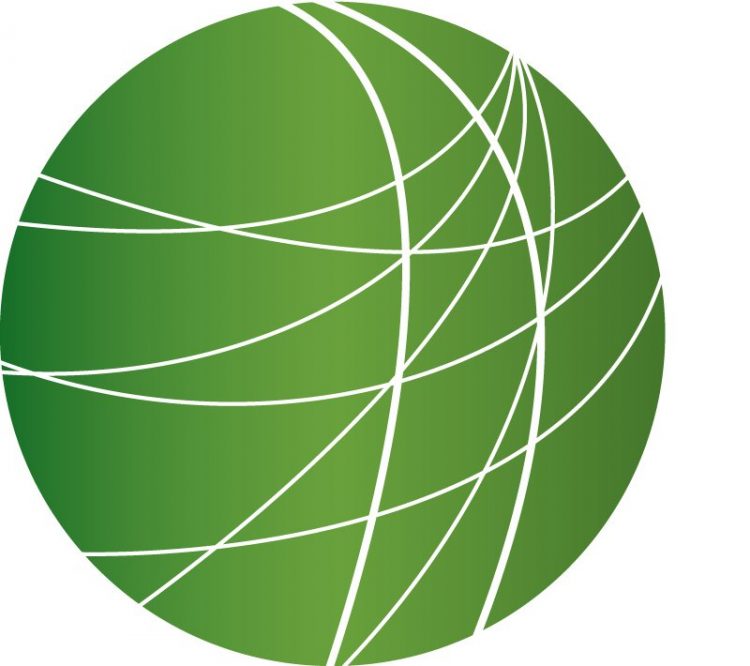 Guilty verdict in murder trial of Kansas abortion-provider, Dr. Tiller
At World Social Forum in Brazil activists assess ten years of global justice effort
President of National Congress of American Indians points to challenges in tribal communities
Obama's plan to streamline student loans draws resistance from lawmakers, industry
US reviews human rights record in New Orleans
Download Audio
HEADLINES
US sees best GDP growth in 6 years
New economic figures indicate the country's gross domestic product grew by 5.7% in the final quarter of 2009 – much higher than forecast.  This is the greatest economic expansion in the country since 2003.  Strong economic growth is usually seen as a harbinger of a turn-around in employment rates.
Blair says Iraq WMD threat overstated, but invasion justified
Great Britain's Iraq War Inquiry continued today with the much anticipated testimony of former Prime Minister Tony Blair.  Blair took questions from a panel of investigators for hours, defending his decision to bring the UK into the Iraq war after 9/11.
"When I come to take this decision, the very first thing I do is ask the military.   And their view in this instance was that they were up for doing it, and that they preferred to be right at the center of things.  Now I'm not hiding behind them because that was my view too.  I thought if it was right for us to be in it, we should be in it there along side our principal ally, the United States.  I thought that in Afghanistan and I thought that in Iraq also."
Audio from the BBC.  But Blair did tell the panel that the actual threat of Iraqi weapons of mass destruction had not increased – but the perception of the threat by the US and the UK had.
Hundreds of protesters gathered outside the London Inquiry, many calling for Blair to be thrown in jail.  One protester spoke to reporters outside the conference center.

"What we cannot and will not accept is that a PM of the 21st century will knowingly conspire to mislead and lie to Parliament.  Furthermore, who will deploy British forces, totally ill-equipped, into the heat and battle of conflicts without legal, lawful authority."
The Iraq Inquiry will publish the results of its work this summer.
Copenhagen Climate goals reporting deadline looms
Sunday will mark the first deadline on global commitments to address climate change following the high-profile United Nations conference last month.  Countries will formalize their association with the voluntary Copenhagen accord by telling the UN how much greenhouse gases they intend to cut over the coming decade.  Jenny Johnson has more.
The most-anticipated announcements are those from Brazil, South Africa, India and China – the so-called Basic countries that have become particularly important for climate policy.  The Basic countries face a potential economic threat from mandatory carbon emission reductions due to their fast-moving industrialization.  These emerging economic powers are essential to any global deal.  They announced at a meeting this week that they do intend to submit targets by deadline.
Both the European Union and the United States formally declared their associations with the Copenhagen accord on Thursday, pledging the same emissions targets they previously offered in Copenhagen.
The accord is a voluntary plan that has not been adopted by the UN.  But some observers say it can still serve as an important bridge to a future agreement, because it will help define where countries stand as negotiators work to craft a legally binding agreement this year.
Other observers say that the accord represents nothing more than the failure of major economies to agree to the tough emissions reductions necessary to prevent catastrophic climate change.  Jenny Johnson, FSRN.
Afia Siddiqui testifies; charges are "just ridiculous"
Pakistani scientist Dr Afia Siddiqui denied all charges against her while testifying in a Manhattan Federal Court.  Her testimony was her first public statement since she disappeared from Karachi in 2003.  Siddiqui has been charged with firing an assault rifle on US interrogators in Afghanistan in 2008.   From New York, FSRN's Salim Rizvi has this update.
Testifying with her face covered by a veil on Thursday, Afia Siddiqui denied that she ever held or fired an M4 assault rifle.  She said quote "It's too crazy.  It's just ridiculous, I didn't do that."  Authorities did not find bullet casings or other signs of gunfire at the scene, nor did they find Siddiqui's fingerprints on the rifle
The Pakistani national testified in a calm and confident manner that contrasted with her previous angry outbursts in the courtroom.  She denied that she was carrying any explosive material when she was arrested in July 2008, and stated several times that she was tortured and kept in secret prisons.
Tina Foster is the family spokeswoman for Afia Siddiqui.
"I think she vindicated herself, she clearly said that she did not do the shooting, and she made that very clear to the jury.  I think that it's difficult to predict how things will go, but if justice is to be served in this case it is very clear that Dr Afia should be acquitted."
Siddiqui was permitted to testify by Judge Richard Berman against her lawyers' wishes.  They feared her testimony might hurt her chances.  But now some experts believe that Siddiqui might have made a case for herself with the jurors.  The trial will continue next week.  Salim Rizvi FSRN, New York City.
Leading Palestinian activist arrested by Israel
A leading Palestinian peace activist has been arrested by Israel, according to the Arab News agency.  Mohammad Abdulkarim Al-Khatib is the leader of the Palestinian Peaceful Protest Against the Separation Wall.  A fellow activist told the paper Khatib was arrested by soldiers from his home in the middle of the night.
West Virginia tree sitters end protest because of plummeting temperatures
And finally, two tree sitters in West Virginia came down from their perches at a mountain top removal mining site today and were promptly arrested by state police.  The two activists, with Climate Ground Zero, blocked work at the Massey Energy site for 9 days.  Recent drops in outside temperatures contributed to their decision to leave their posts.
FEATURES
Guilty verdict in murder trial of Kansas abortion-provider, Dr. Tiller
The trial of Scott Roeder ended this morning in Wichita, Kansas. Roeder has admitted to murdering late-term abortion provider Dr. George Tiller, who was shot dead at his church last May. Sehvilla Mann reports on the verdict.
At World Social Forum in Brazil activists assess ten years of global justice effort
This week, The World Social Forum concludes the first of a series of international meetings. This one took place in Porto Alegre, Brazil. The World Social Forum began in 2001 as a gathering for activists and scholars with sharp criticisms of the current global economic system. The forum aimed to create a place where people from around the world could develop alternative policies based on human rights and social justice. After ten years, activists are looking back at gains and losses in the movement — and what they hope to change for the next phase.
Boaventura Santos is Professor of Sociology and Director of the Center for Social Studies at the University of Coimbra, Portugal. He's also a visiting professor in Madison, Wisconsin. He joins us from Porto Alegre where he is attending the meetings.
President of National Congress of American Indians points to challenges in tribal communities
Two days after President Obama gave his State of the Union address, another presidential address took place today in Washington, DC. Jefferson Keel, president of the National Congress of American Indians, spoke about the State of Indian Nations. His message: the problems facing Indian Country are urgent and widespread. Tanya Snyder has more.
Obama's plan to streamline student loans draws resistance from lawmakers, industry
President Barack Obama announced a $33 billion dollar stimulus package that will go towards jobs creation.  At a stop in Baltimore, Maryland today, he said the money will be used in the form of a tax credit for small businesses that increase their employment ranks. This follows the president's State of the Union address Wednesday in which he tied most of his plans to helping the struggling economy. Another proposal was for making college more affordable for students.  His idea: to cut banks out of the student-loan making process. A bill to do just this has already passed in the House. But as FSRN's Karen Miller reports, it's meeting opposition from Republicans, Democrats and the industry.
US reviews human rights record in New Orleans
For the first time, the US Government is participating in a review of its human rights record conducted by the United Nations. The universal periodic review is a new program for the UN. It asks member states to develop a plan to improve human rights in their own countries. In the US, the consultation process started this week in New Orleans with residents and advocacy groups from around the gulf coast. FSRN's Zoe Sullivan reports.