February 2, 2010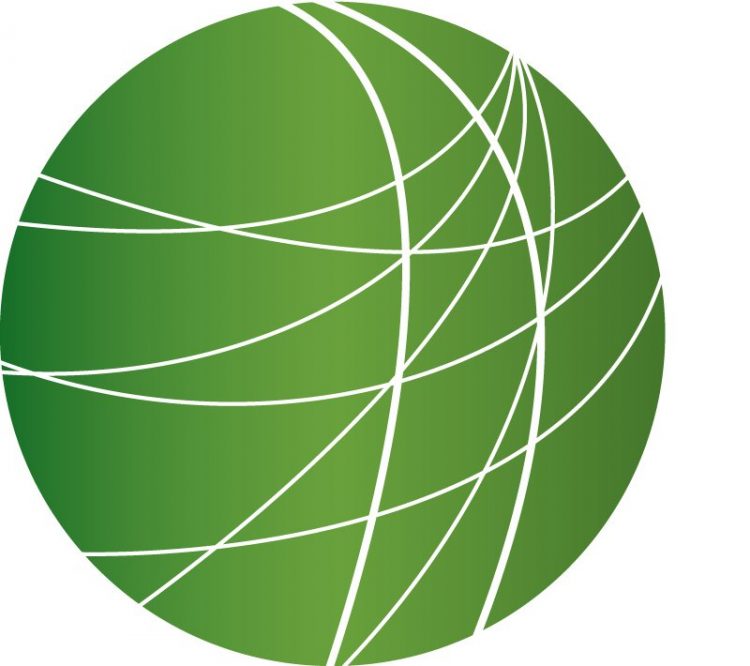 In Afghanistan, some push for governance, development over negotiation with Taliban
(click here for web-only special)
Relief workers struggle to find solutions for Haitian orphans
Top defense officials call for an end to Don't Ask, Don't Tell policy
Gates urges lawmakers to pass $768 billion military budget
Some social programs to receive increase in funding under Obama's budget
Mumia Abu-Jamal: Howard Zinn
HEADLINES
Rep. John Murtha hospitalized 
The powerful Pennsylvania Democrat, John Murtha, is in AN  intensive care unit following complications from gall bladder surgery. He's 77 years old. The 19-term congress member  heads the Defense Appropriations Committee in the House, and has been skeptical of President Obama's plan to send more troops to Afghanistan.
Americans detained in Pakistan allege torture by FBI
Five Americans detained in Pakistan say the FBI and Pakistani police tortured them. The men appeared today in an anti-terrorism court to face allegations that they collaborated with al-Qaeda. On the way to court the men threw a letter to reporters out of the window of a prison van. Written on toilet paper, the letter included complaints of torture, and ended with a plea to "help us." The men range in age from 17 to 22. During today's court appearance the men told the judge they were innocent of trying to join forces with militants fighting in Afghanistan. Elsewhere in Pakistan, another American was detained at the Khyber pass leading to Afghanistan. Authorities say the man lacked permission to travel in the semi-autonomous tribal region. And US drones fired 18 missiles into what it said was a Pakistani sanctuary for al Qaeda and Taliban fighters. Officials said at least 10 militants were killed in what is the 13th drone attack this year.
Violence against political opposition continues in Sri Lanka after election
A decision issued today by Sri Lanka's Supreme Court will extend the rule of its newly re-elected president. But human rights groups say he's continued to crack down on his political opponents. FSRN's Ponniah Manikavasagam reports from Sri Lanka.
The call for an end to violence against political opponent followed the Supreme Court's order that allows President Mahinda Rajapakse to begin his second term this November. The decision gives him an extra year in power. Rajapakse was re-elected in a sweeping victory last week after he had called for a snap poll two years ahead of the end of his term. His victory was based largely on his defeat of Tamil Tiger separatists. His re-election was expected to reduce violence against opposition groups. But rights groups and election monitors say the violence has continued. They blame the government for the increasing number of attacks on opposition supporters, trade unionists and several prominent journalists. Keerthi Tennakoon is the head of the Campaign for Free and Fair Elections known as CaFFE.
"There are over 160 cases of election-related violence that have been reported just after the counting. That itself tells the story. And we cannot think that we are having a democratic process."
Critics of Sri Lanka's government are considered a threat to the national security. Fears of a coup have also led to a purge of senior military commanders who sided with the opposition candidate. Ponniah Manikavasagam FSRN, Sri Lanka.
Executions stalled in Iran
A senior judiciary official in Iran says he will not give in to political pressure to quickly execute nine more anti-government protesters. In a comment posted today on the judiciary's website, Ayatollah Sadeq Larijani says political motives should not influence judicial investigations. The announcement follows a public hanging last Thursday of two other protesters. All of the men were among 100 people arrested during demonstrations against the country's disputed election last June. Iran's defeated opposition candidate, Mir Hossein Mousavi criticized last week's executions as an attempt to suppress rallies planned for next week that celebrate Iran's 1979 revolution. In an interview posted on his website, he vowed that his Green movement would continue to peacefully fight for reform.
Justice Department will Investigate FBI shooting of Detroit imam 
An autopsy report released on Monday shows that the FBI shot a Detroit imam 21 times during a standoff last fall. The report was followed by an announcement today that the Justice Department will investigate the shooting. Luqman Ameen Abdullah was found after the shooting with his wrists handcuffed behind his back. Civil rights and Muslim activists welcomed a new FBI review, which is expected to take several weeks.
U. Oregon Students protest hate group on campus
Students on the University of Oregon campus are planning a series of events, beginning with a vigil Tuesday, to protest the presence of a controversial organization on campus.  The Pacifica Forum has recently brought programs espousing white supremacy to Eugene.  And this weekend, the campus LGBT group found their office vandalized with a large swastika. FSRN's Jes Burns reports from Eugene. The Southern Poverty Law Center lists the Pacifica Forum as a white nationalist hate group, although the organizers of the forum reject that claim.  The Forum was founded by a former University of Oregon professor, and because of his status, the group is allowed to hold events on campus. But students have been pushing back, [protesting Pacifica Forum events, and voting to ban them from meeting in the student center.]  They say the Forum creates an unsafe environment on campus. They cite the recent vandalism with a large swastika painted on the floor of the LGBT office as an example. The gay and lesbian group's co-director, Alex Esparza, doesn't point to specific members of the Pacifica Forum.
"But I definitely think their presence here on campus is allowing other individuals who align themselves with those same thought processes and bigotry to think that they have free reign of this campus and therefore can get away with doing these kinds of things."
In addition to Tuesday's vigil, campus organizers plan a general campus protest on Wednesday and then another on Friday before the next Pacifica Forum event. They want campus administration to remove the group from the University.  Jes Burns, FSRN. Eugene.
FEATURES
In Afghanistan, some push for governance, development over negotiation with Taliban
Afghan President Hamid Karzai visited Saudi Arabia today in an effort to gather support for negotiations with the Taliban.  Some experts say Saudi Arabia could be influential in reaching Taliban leaders. Saudi Arabia was an early supporter of the Taliban and one of the few nations to recognize the Taliban while they were in power. The strategy of offering monetary incentives and a political role to the Taliban in order to end the conflict in Afghanistan received widespread support during last week's London conference.
But the plan is not without critics. Today we continue our two part series looking at the new strategy with Inge Frykland. She's an international development consultant who has worked in Afghanistan with the United Nations Development Program and US Agency for International Development.
Relief workers struggle to find solutions for Haitian orphans
Even before the earthquake, there were hundreds of orphaned children in Haiti. Many of these children were already in the process of being adopted by families in the United States. The earthquake has left many more children without parents or guardians and there is controversy over how best to help them. Dolores M. Bernal brings us this report from Port-au-Prince.
Top defense officials call for an end to Don't Ask, Don't Tell policy
The US Senate held its first hearing on Don't Ask, Don't Tell since 1993. Civil rights Advocates call it historic. The top two officials in the military, Defense Secretary Robert Gates and Chair of the Joint Chiefs of Staff Michael Mullen, gave their support of a repeal of the law that prohibits openly gay and lesbian people from serving in the armed services. FSRN's Leigh Ann Caldwell reports.
Gates urges lawmakers to pass $768 billion military budget
Secretary of Defense Robert Gates was also on Capitol Hill today to urge lawmakers to pass President Obama's $768 billion military budget. That's nearly a 3.4 percent rise from the previous year.
Obama is requesting $33 billion for the current year, to help with the 30,000 additional troops scheduled to deploy to Afghanistan, as well as $159 billion to fund strategies in Afghanistan and Pakistan for 2011. It would also increase money for the unmanned drone aircrafts, used extensively in the region.
Responding to questions at a Senate hearing over why spending in Iraq was still high, even as the military plans a drawdown of forces, Gates said that only a small part of the money goes to funding combat needs, such as equipment, with the emphasis now on transitioning security to the Iraqis.

"The rest of it is all connected with our transfer of responsibilities, costs associated with transfer of responsibilities, either from ourselves to the Iraqis or from the Department of Defense to the Department of State after our troops come out. So most of those costs are associated in that area along with sustainment and training for the Iraqis who are going to be taking our places."
The budget does have some cuts: one of those would be to close the production line for the C-17 transport planes, built by Boeing, an annual reduction of some $2.5 billion.
Some social programs to receive increase in funding under Obama's budget
The Defense Department isn't the only area to be spared the spending cuts. Today, some social program advocates are breathing a sigh of relief after details of the President's 2011 budget have emerged. Areas such as education may actually be due for an increase in funding. FSRN's Karen Miller reports.
Mumia Abu-Jamal: Howard Zinn
Mumia Abu-Jamal is an award-winning journalist who chronicles the human condition. He has been a resident of Pennsylvania's death row for twenty-five years. Writing from his solitary confinement cell his essays have reached a worldwide audience. His books "Live From Death Row", "Death Blossoms", "All Things Censored", "Faith of Our Fathers" and the recently released "We Want Freedom" have sold over 150,000 copies and been translated into nine languages. His 1982-murder trial and subsequent conviction have been the subject of great debate.