February 3, 2010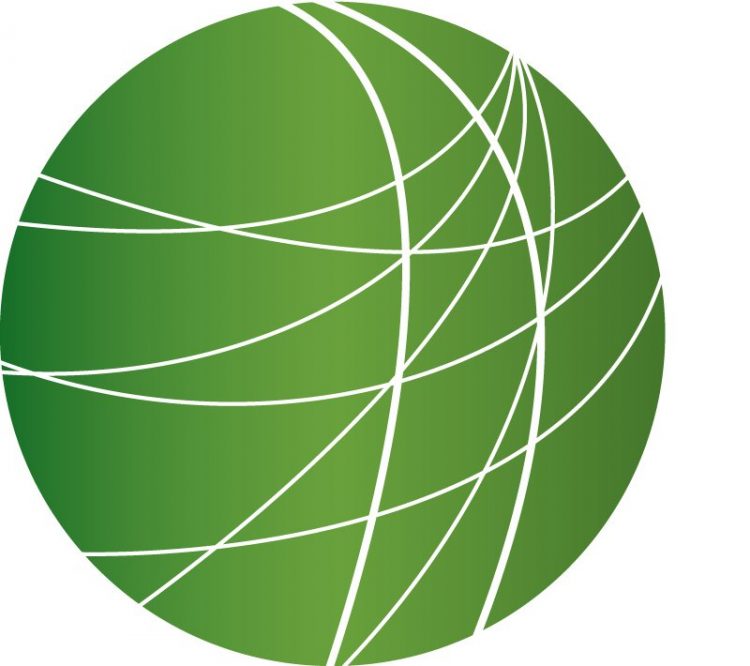 Congress considers next step after Supreme Court decision expands corporate role in elections
Labor secretary defends Recovery Act and urges support of job creation proposals
Strategies vary on how to stimulate economic recovery in Haiti
Nigerians take to streets to push for transfer of presidential power
Tensions rise between Hamas and Egyptian government
HEADLINES
Jury convicts Afia Siddiqui for attempted murder
Today a Manhattan jury found Afia Siddiqui guilty of all charges.  Siddiqui is the Pakistani scientist accused of shooting at her US captors while in custody in Afghanistan.  The defense team was counting on the lack of physical evidence against Siddiqui to lead to an acquittal.  Salim Rizvi reports from New York City.
Afia Siddiqui was charged with attempted murder of US personnel in Afghanistan.  And despite the conviction, Siddiqui claims she never held or fired the gun in question.  The prosecution's evidence and eyewitness accounts, in many instances, were contradictory.
Charles Swift is one of the defense lawyers.
"For the defense this case has come down to facts vs. fear.  The physical facts of the room don't support that an M4 was ever fired there, much less by Afia Siddiqui."
As part of their deliberations, 12 members of the Jury held and inspected the rifle allegedly used in the shooting.  The jury also asked to review the testimonies of three eyewitnesses – Afia Siddiqui, Capt Robert Snyder and an Afghan Abdul Qadeer.  Qadeer claimed he did not ever see Siddiqui holding a gun, while Capt Snyder testified that he did.  Salim Rizvi, FSRN, New York.
US troops killed in Pakistan
Three US soldiers were killed today in a suicide car bomb blast in the Northwest Frontier Province of Pakistan near a newly reopened girls' school.  US Special Representative Richard Holbrooke said the soldiers were trainers working with a Pakistani paramilitary group.  One Pakistani soldier and four children also died.   More than 100 other children were injured.  The US has troops in Pakistan for training and intelligence purposes, according to the New York Times, but has not widely publicized the fact in order to minimize anti-American sentiment in the country.
Opposition parties protest Sri Lanka's election results
In Sri Lanka today thousands of opposition supporters marched in the streets to protest last week's presidential election results.  FSRN's Ponniah Manikavasagam has the story.
This is the first time opposition parties have taken to the streets to oppose the election results.  Because of election laws, they were required to wait a week before issuing public objection.
President Mahinda Rajapakse was re-elected last week in a sweeping victory, but opposition parties say he systematically rigged the results.  Vallipuram Thirunavukarasu is a prominent member of the New Left Front, which is one of the opposition political parties.
"The result is a misrepresentation of the voters' decisions.  So we cannot accept this result.  The government is hell bent on trying to cover up with all their repressions and whatever it is.  So, we have to stand up against it."
On Wednesday, the opposition presidential candidate handed over a written protest of the results.  But at a press conference, the Election Commissioner told reporters that the poll was peaceful and the results are accurate.  Ponniah Manikavasagam, FSRN, Sri Lanka.
Shiite pilgrims killed in Iraq
Twenty Shiite pilgrims have been killed by a suicide attacker near the Iraqi city of Karbala.  Today's attack follows another against pilgrims on Monday.  Tens of thousands of Shiites are on an annual pilgrimage to Karbala, to mark the slaying of prophet Mohammad's grandson.  More than 50 people have died in this week's attacks.
Court reconsiders genocide charge against Sudanese President
The Appeals Chamber of the International Criminal Court ruled today that the genocide charge against Sudanese President Omar al-Bashir should get a second look.  UN Radio's Diane Bailey reports.
Last year, the prosecutor requested the court to issue a warrant of arrest against President Al-Bashir for crimes against humanity, war crimes and genocide related to the conflict in Darfur in 2003.  The Pre-Trial Chamber decided not to include the charge of genocide in the warrant of arrest, and the Prosecutor appealed that decision.
ICC spokesperson, Sonia Robla, says the Appeal's Chamber has accepted the Prosecutor's appeal on the grounds that the Pre-Trial Chamber applied a wrong standard of proof in its decision not to include genocide:
"It is very important to highlight that the decision of the judges of today is a decision on procedural law and not at all ruling on Al-Bashir's responsibility for the crime of genocide.  This is something that will be decided by the Pre-Trial Chamber at a later stage."
It is estimated that 300,000 people died and at least 2.5 million were displaced from their homes in Darfur since fighting broke out in 2003 between the government and its allied Janjaweed militia and armed rebel groups.  Diane Bailey, United Nations.
Protests leave 100s injured in Kasmir
Many businesses and public transportation in Kashmir remained shut for third day, today, as protesters demonstrate against the killing of a teenage boy by police this past weekend.  Stone throwing youth clashed with police in many parts of Srinagar, the summer capital of the region.  Shahnawaz Khan reports from India administered Kashmir.
Protests erupted on Monday after a police teargas shell killed a teenaged boy on Sunday evening in Srinagar.  Police suspended the responsible officer immediately, but that did not satisfy the teen's family or local residents.
Kashmir new agencies say more than 100 have been injured, some critically, in today's clashes alone.  The protests and clashes have forced businesses to close their doors.  The family of the dead teenager had rejected any monetary compensation from government and instead demanded stern punishment to the killers.
Clashes between police and street protesters have become more frequent in the last two years, even though officials say there has been a decline in insurgent violence.  Shahnawaz Khan, FSRN, Srinagar.
FEATURES
Congress considers next step after Supreme Court decision expands corporate role in elections
On Capitol Hill, lawmakers are planning how to respond to the Supreme Court's recent decision that allows corporations direct involvement in US elections. The Senate held hearings yesterday and the House has taken up the matter today. As FSRN's Leigh Ann Caldwell reports, one option is an amendment to the Constitution.
Labor secretary defends Recovery Act and urges support of job creation proposals
The Department of Labor is one of many government agencies to see its funding cut in Obama's newly released budget. Agency directors are going before congress this week to defend their programs. Today, Labor Secretary Hilda Solis urged Congress to support President Obama's new job creation proposals and defended the Recovery Act. FSRN's Matt Pearson reports.
Strategies vary on how to stimulate economic recovery in Haiti
A new bill in the Senate would extend a key trade provision could help Haiti's clothing industry recover. That's what supporters, such as Senators Ron Wyden of Oregon and Bill Nelson of Florida say. The two senators introduced the bill Tuesday. It would extend a program known as HOPE, or the Hemispheric Opportunity through Partnership Encouragement Act. Along with the Caribbean Basin Trade Partnership Act, most clothes that Haiti exports to the US enter duty free. The clothing business accounts for 75 percent of Haiti's exports and employed about 23,000 Haitians before the earthquake on Jan 12.
But critics say the program is only a modest attempt to confront a much larger problem: how to stimulate sustainable jobs for the recovery of Haiti. Other efforts are also underway, including cash for work programs and micro-financing.
To discuss some of these ideas, we're joined by James Kurz. He's a senior analyst with Fonkoze, the largest micro-financing organization in Haiti, founded in 1994.
Nigerians take to streets to push for transfer of presidential power
In Nigeria, owners of 17 newspapers and media organizations are calling on the country's ailing president to hand over power to his deputy within a week. That's according to the BBC. This follows a series of nationwide protests in which Nigerians flooded the streets. Nigeria has been suffering a power vacuum for more than two months now after President Musa Yar'Adua was admitted to a hospital in Saudi Arabia. Some want Adua to allow the vice president to step in as acting president – but so far the president has yet to transfer power. FSRN'S Sam Olukoya reports.
Tensions rise between Hamas and Egyptian government
Today, a senior member of the Fatah party visited the Gaza Strip in an effort to urge Hamas to renew reconciliation and sign a deal brokered by Egypt. Palestinian President Mahmud Abbas' Fatah party, that controls the West Bank, signed the agreement in October but Hamas has so far refused.
Earlier in January, Hamas-backed demonstrations on the border with Egypt left one Egyptian soldier dead and more than 30 Palestinian protesters wounded. The clashes have caused tension between the two sides. FSRN's Rami Almeghari has more.