February 4, 2010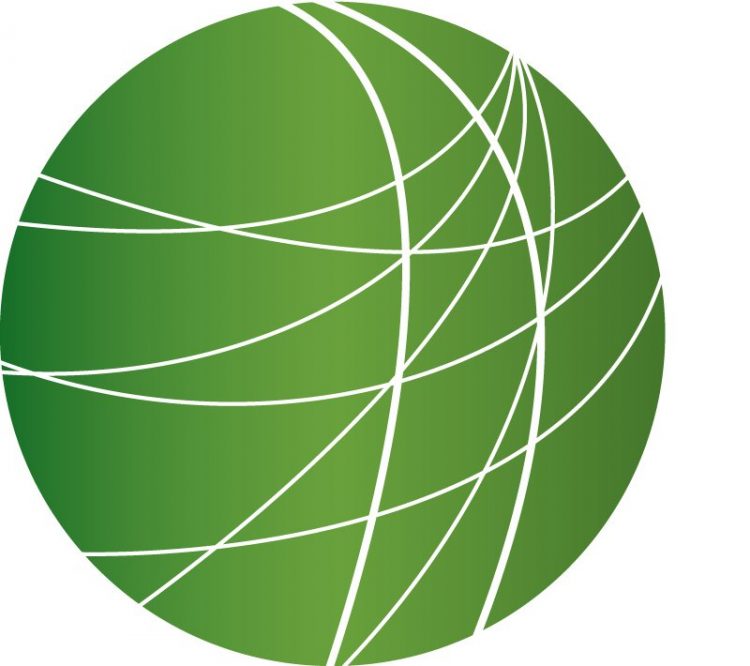 Thousands still struggle for adequate shelter in Haiti
US coordination in Haiti draws sharp criticism on Capitol Hill
US Dept of Defense funding to increase under Obama's 2011 budget
Indian government urged to improve construction safety following accidents
'Greensboro Four' receive award for key role in civil rights movement
HEADLINES
India offers to reopens talks with Pakistan
In a significant departure from its position after the November 2008 Mumbai attacks, the Indian government has proposed resumption of talks with Pakistan to defuse tension in the region.  Bismillah Geelani has more
New Delhi's offer for talks comes ahead of Home Minister P Chidambaram's visit to Islamabad to attend a regional conference later this month.  India has proposed a foreign secretary-level dialogue that would focus on counter terrorism.  This could set the stage for higher-level talks in the near future.
India suspended an ongoing dialogue with Pakistan after the 2008 terrorist attacks in Mumbai that left more than 150 people dead.  India blames Pakistan-based groups for the attacks and wanted action against them before resuming the dialogue.
Indian officials say they will go into talks with an "open and positive mind."  Pakistan has welcomed the offer.  Bismillah Geelani, Free Speech Radio News, New Delhi.
Community backlash after Ciudad Juarez massacre
A massacre that killed 16 people at a teenager's birthday party in Cuidad Juarez over the weekend has unleashed a wave of criticism against the federal government's Drug War strategy in the battered border city.  Shannon Young has more.

Funerals have begun for the 16 people massacred at a high school student's birthday party.  Fourteen people, mostly teenagers, were killed in the coordinated attack in the early hours January 31st.  Two more died this week from their gunshot wounds.
Much to the indignation of the victims' families, President Felipe Calderon made statements Wednesday suggesting that the massacre was a gang-related reprisal.  The State attorney general of Chihuahua says there is no evidence linking the students to gang activity.
The Juarense Citizens' Assembly, an umbrella group of local activists, has accused the federal government of allowing death squads to operate with impunity in Juarez with the complicity of the military.  Another group composed primarily of business leaders is requesting the deployment of United Nations peacekeeping forces.  Shannon Young, FSRN, Mexico.
Obama Nominations face uphill battle
Newly elected Massachusetts Senator Scott Brown is slated to be sworn in today in Washington, DC.  The Republican Brown won the seat of Democrat Ted Kennedy following his death last year.
Republican ranks in the Senate will now increase by one, and could complicate several Obama administration nominations that have already been met with sometimes fierce opposition.  One of those nominations is Harold Craig Becker who has been tapped to take a seat on the National Labor Relations Board.  Republicans say Becker is too pro-union to serve.  Today in a vote along party lines, he was narrowly approved by a Senate Committee.  The nomination now heads to the full Senate, where more delays are expected.
Another nomination facing heated opposition is Dawn Johnsen.   Obama tapped her to be the head of the Justice Department's Office of Legal Counsel.  The Senate Judiciary Committee was slated today to vote on whether or not to approve her nomination – but the vote has once again been stalled.  Jenny Johnson has more.
The committee held off for another day its reconsideration of Johnsen's nomination to a key policy position in the Department of Justice.  Johnsen has long been outspoken against the Bush administration's authorization of the use of torture and its strengthening of executive branch powers.  She is also an outspoken advocate of the legal right to abortion.
As head of the office of legal counsel, Johnsen would have a major role in shaping Obama administration policies on these and other constitutional issues.  Her nomination has been controversial with conservatives in part because of concerns she would not be tough enough on terrorism.
Senate Republicans, including Judiciary Committee Ranking Member Jeff Sessions, voiced concerns that the Obama administration's Department of Justice may be too liberal when prosecuting terrorists.
"Senator Grassley has written a letter for which he has received no response to my knowledge asking how many people in the Department of Justice have had conflicts and had to recuse themselves because of their prior representation of terrorists or accused terrorists."
Johnsen's nomination has been stalled for a year.  Because of the new Senate session, the committee must hold a second vote on her nomination.  If she gets committee approval, observers say Johnsen likely has the 60 votes needed to pass a full Senate vote.  Jenny Johnson, Free Speech Radio News.
Jobs, jobs, jobs! Democrats lay out Senate agenda
Democrats in the Senate today announced their agenda for the 2010 legislative session.  Majority Leader Harry Reid at a press conference this morning.
"Our motivation is to help Americans sleep a little better.  Our mission is not to stop until every American who wants a job can get a job.  And our message is this one: for Senate Democrats, creating jobs is job number one."
This comes as the Democrats enter the year with one less Senator in their ranks after an upset victory for Republicans in New England. New York Democrat Charles Schumer:
"We heard the message of Massachusetts.  The message of Massachusetts wasn't don't do healthcare.  More than half the people polled said they liked healthcare and that we should do it.  But they say focus immediately, and don't take your focus off jobs, the economy, and helping the middle class."
Senate Democrats are expected to announce the specifics of a comprehensive jobs bill in the coming days.
FEATURES
Thousands still struggle for adequate shelter in Haiti
Today two US senators said that they will introduce a bill that would allow an estimated 55,000 Haitians to join relatives in the United States. Senator Kirsten Gillibrand of New York and Robert Menendez of New Jersey said the legislation would cover those who already have approved immigration petitions. It would also allow Haitians to apply for work and to send money home to help in recovery.
Meanwhile, in Haiti, thousands of survivors are living in makeshift shelters on sidewalks, in parks and along the streets, where they still have to deal with rubble and debris from their destroyed homes. The need for adequate housing is pressing, as residents look ahead to the rainy season. Delores M Bernal brings us this report from Port Au Prince.
US coordination in Haiti draws sharp criticism on Capitol Hill
And attention is also turning to the US role in recovery. On Capitol Hill, one member of Congress charged that relief efforts in Haiti are "chaotic" and insufficient. Representative John Conyers has also called for the demotion of Rajiv Shah, the new head of US AID. FSRN's Leigh Ann Caldwell reports.
US Dept of Defense funding to increase under Obama's 2011 budget
Today FSRN continues our analysis of President Obama's budget by taking a look at one of the few areas that is receiving an increase in funding: the defense department. This week Defense Secretary Robert Gates made the case for the 708 billion dollar budget saying that the military must "prepare for a much broader range of security challenges on the horizon." To see where the money is going, we're joined by Chris Hellman, Director of Research at the National Priorities Project, a not-for-profit organization that analyzes federal spending data.
Publications and reports on the budget at the National Priorities Project: http://www.nationalpriorities.org/publications
Indian government urged to improve construction safety following accidents
Across India, there's been an increase in accidents at construction sites including the deadly bridge collapse in Northern India on Christmas, which killed 48 people and injured seven. Last year, the collapse of a Metro bridge in the capital killed six and some 150 were seriously injured over a one-year period, ending in March 2009. Some are questioning whether the government is doing enough to enforce safety standards and protect workers.   FSRN'S Jasvinder Sehgal reports.
'Greensboro Four' receive award for key role in civil rights movement
Fifty years ago in Greensboro, North Carolina four young African American men sat down at a counter at the Woolworth cafe and asked to be served. After they were refused, they remained in their seats. Their actions helped spark a movement of youth to challenge racial injustice throughout the South.
This week, the four men, Jibreel Khazan (formerly known as Ezell Blair Jr), Franklin McCain, Joseph McNeil and the late David Richmond – together known as the Greensboro Four – were awarded the James Smithson Bicentennial Medal for their contribution to the civil rights movement in America.
Speaking yesterday in Washington DC, Joseph McNeil said their actions demonstrated the power of non-violent struggle and the value of service.
"When I think back to all those people who participated in the civil rights movement, they didn't ask 'What's in this for me?' because what was in it for them and me was some time in jail, we went into harms way, there were a lot of people who were hurt physically, there were people who lost their lives. So I was blessed by good teachers and others to learn the importance of service before self."
Franklin McCain said that, at that time, as young students at the North Carolina Agricultural and Technical College, history had been thrust upon them.
"I accept this award of behalf of the masses, the nameless, the faceless and the forgotten. The true heroes."
David Richmond and Jibreel Khazan also received the award. Today, Khazan, McCain and McNeil participated in a youth town hall during which students from across the country asked them questions about what it felt like to sit in those stools at their age and what the legacy has been.  The Smithsonian will be commemorating this and other historical civil rights events throughout 2010. And a brand new museum in Greensboro, the International Civil Rights Museum, is opening this month.
The International Civil Rights Center & Museum: http://www.sitinmovement.org/
Videos from recent Smithsonian Award Ceremony and Youth Town Hall at the National Museum of American History: http://www.americanhistory.si.edu/freedomandjustice/