April 14, 2010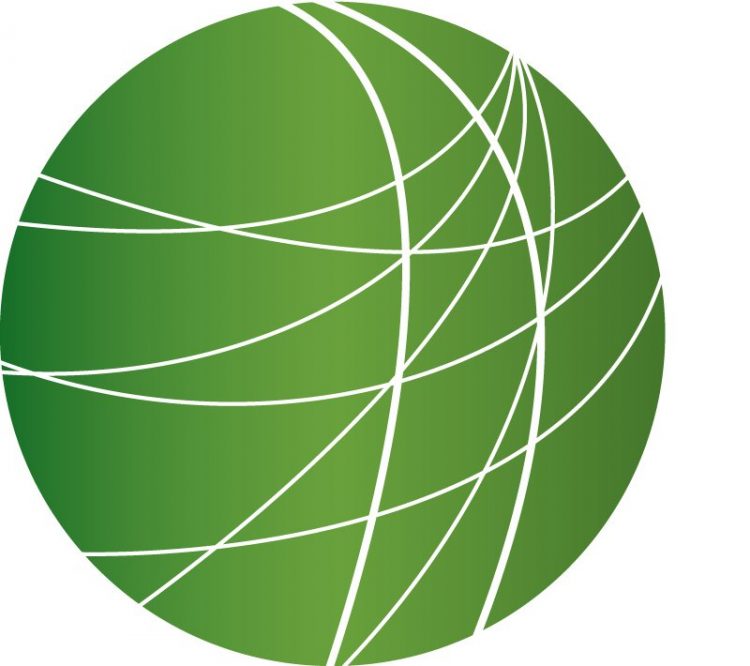 Holder says civilian trials for 9/11 suspects still possible, Gitmo closing being planned
Obama administration pushes shift of 'war on drugs' toward treatment
Advocates call for end of discrimination to HIV positive prisoners
Arizona to require police check on immigration status
In New York, fast-growing Nepali community organizes census count
HEADLINES
More than 400 dead in Western Chinese Earthquake
Officials estimate 400 people have died and thousands have been injured in an earthquake, which hit Qinghai province in northwestern China this morning.  The quake measured 6.9 and was followed by a series of large aftershocks.  From Beijing, FSRN's Shuk-Wah Chung has more.
The earthquake struck at about 8am local time destroying schools, offices and low-rise mud and brick buildings.  A 5,000-strong rescue crew was immediately dispatched to assist those trapped underneath the rubble of collapsed buildings.  Local media reports the workers are using picks, shovels and their bare hands in the hope of finding people alive.  A crack has also formed in a nearby reservoir and workers are racing to release water in order to prevent a flood.
Still, rescuers say it could take some time to reach stricken areas.  Road travel to the earthquake zone from the provincial capital Xining is slow and tedious due to landslide damage.  Qinghai's a remote area, home to about 100,000 mostly ethnic Tibetan herders and farmers.  The Dalai Lama has offered his condolences and said he will organize a special prayer.
Emergency supplies are being delivered to protect victims against near-freezing temperatures and strong winds.  But the death toll is expected to rise.  Shuk-Wah Chung, FSRN, Beijing.
Chinese captain arrested for running coal vessel aground on the Great Barrier Reef
Australian authorities today arrested the Captain of the Chinese coal ship that plowed into the Great Barrier Reef, damaging two miles of the protected habitat.  The ship's Chief Officer was arrested as well.  Both may be held liable, which carries a fine and up to three years in jail.  The coal vessel ran aground in early April, damaging the reef structure and spilling large amounts of oil into the ocean.
Sudan election turnout remains low, fraud reported
The fourth day of voting in Sudan began today with turnout as low as two percent in some rural areas.  Technical problems at the polls continue to create challenges for voters wanting to cast their ballots.  Zack Baddorf has more from Sudan.
The leader of a minor opposition party reports that two voters were killed and an opposition candidate injured after Southern Sudan's army opened fire at a polling station in Unity State.  The army is closely linked to the leading opposition party in the South.
In some parts of southern Sudan, voters simply aren't going to the polls because of intimidation by caretaker government officials.  In one city, a local official was reported to have been seen stuffing ballots.  Additionally, the official Chinese news agency reports commissioners in two southern states took home ballot boxes after polling ended for the day.
Former President Jimmy Carter is in Sudan as an international election observer and said he's seen no evidence of fraud, but he did acknowledge that the process has been flawed.  The Sudanese African Centre for Justice and Peace Studies has already declared the elections are not "free and fair."
The National Election Commission extended the polls for two days because of all the problems at the polls.  Voting ends tomorrow.  Zack Baddorf, FSRN, Rumbek, Sudan.
"Climategate" scientists cleared
An independent British panel has cleared the climate scientists at the East Anglia University of charges of deliberate scientific malpractice.  The work of the Climate Research Unit was called into question when emails between researchers were hacked and published on the internet.  The so-called "Climategate" that followed fueled rhetoric of climate change skeptics.  The panel, appointed by the University, found the researchers' procedures were "informal" but not improper.  A British government committee also cleared the Unit at the end of March.
Activists call on PA Legislature to prevent gas drilling in state forests
The Pennsylvania legislature is expected to vote this week on a budget that would allow Governor Ed Rendell to authorize natural gas drilling in state-forests.  It would ignore concerns from the state's Department of Conservation and Natural Resources, and allow drilling on an additional 80,000 acres.  Currently 700,000 acres of state forest are leased for drilling.  Activists held a rally in front of the Governor's Philadelphia office.  FSRN's Matthew Petrillo reports from the protest.
The Marcellus Shale, a geologic feature that spans from West Virginia t parts of New York State, holds pockets of untouched natural gas.  In particular, Susquehanna County, located in Northeastern Pennsylvania, contains large gas deposits underneath the State Forests.
State legislators have been turning to gas drilling as a way to help close the mounting deficit.  They're pushing for a budget that would depend on 180 million dollars generated by new leases on state forestland.
Activists are worried about losing sections of the forest, some of which is very old.  Christine Knapp is the Director of Outreach for PennFuture.
"There's this suggestion that it's the economy versus the environment, as always.  Whether we want the jobs in the industry or we want a healthy environment; and you can have both a healthy environment and healthy economy, but it has to be done without putting our communities and our health, and our natural resources at risk."
Environmentalists are also critical of the mining practice used to withdraw the gas.  They say hydraulic fracturing, which uses toxic chemicals to drill, isn't properly regulated, and as a result, pollutes underground drinking water.  Matthew Petrillo, FSRN, Philadelphia.
FEATURES
Holder says civilian trials for 9/11 suspects still possible, Gitmo closing being planned
On Capitol Hill today, US Attorney General Eric Holder told lawmakers that New York City could still be the site of a civilian trial for suspects of the September 11th attacks. Holder also said the Obama administration continues to formulate its plan to close the Guantanamo prison. FSRN's Karen Miller has more.
Obama administration pushes shift of 'war on drugs' toward treatment
The head of US drug policy told a House panel today that the Obama administration is instituting a new approach to the decades long "War on Drugs."  The administration says it is focusing more on confronting addiction through treatment and public health.  As FSRN's Leigh Ann Caldwell reports, drug reform advocates are cautiously optimistic.
Advocates call for end of discrimination to HIV positive prisoners
Human rights advocates are calling on officials in Alabama and South Carolina to stop discriminatory practices in their prison systems. In a new report released today by the ACLU National Prison Project and Human Rights Watch, researchers say prisoners with HIV face harassment and systemic discrimination. Prisoners are forced to wear armbands to indicate their HIV status, and are segregated in HIV units. They must eat and worship separately and are at a disadvantage in prison jobs and re-entry programs to help them transition back into society.
One former prisoner included in the study said that the results of being segregated can be traumatic.
"You haven't even begun to deal with it and you're getting these letters from home and they're saying so-and-so said they saw you and you're dying. And you have AIDS. You're in a building where people have AIDS. So you haven't dealt with it. You're still in denial, you're still in shock, you're still in disbelief and everybody's telling your story before you can say anything yourself or even come to some type of acceptance."
The study was conducted through confidential interviews, testimony and letters from prisoners. It also looked at similar policies in Mississippi, but the state announced last month it would end segregation of HIV-positive prisoners after it reviewed findings of the report.
Megan McLemore is a researcher with the Health and Human Rights division at Human Rights Watch. She said that prison officials must implement HIV-prevention policies in a way that protects human rights.
"The reality in prisons worldwide is that sex happens and drugs happen. When correctional administrators face those realities that's when they can really make a difference to reducing the spread of HIV and Hepatitis C in prison, but not until they acknowledge yes there is sex in prison, yes there are drugs in prison."
The report notes that the World Health Organization and the National Commission on Correctional Health Care have both found that there is no medical basis for segregating HIV-positive prisoners.
And that the US Centers for Disease Control and Prevention has found no medical evidence for barring persons with HIV from kitchen or food-service employment, a practice still currently at use in some prisons.
To download the full report from Human Rights Watch: http://www.hrw.org/node/89476

Arizona to require police check on immigration status
Arizona's legislature has approved what many are calling the most drastic immigration measure in the country. Lawmakers on Tuesday passed SB1070, a state bill that would require local police to verify the legal status of people stopped – for incidents as minor as a traffic violation. The state senate passed a similar bill and now it goes to Republican Governor Jan Brewer. Immigrant rights groups say it amounts to a police state, allowing law enforcement agents who are not trained in immigration law to enforce it. The Arizona police chiefs association has also opposed the bill.
We're joined by Representative Kyrsten Sinema, Democrat from Arizona's District 15. She's also the assistant minority leader in the House of Representatives.
In New York, fast-growing Nepali community organizes census count
There are three days left to send back the 2010 census forms and officials are calling on households to return the surveys. According to the government, 67 percent of households have returned the forms nationally. In the 2000 Census, 72 percent of the public mailed back their forms. Many community groups are also urging people to send in the forms as the census determines funding for social programs. Today, we're going to look at one community's efforts to get everyone counted. The Nepali community in New York – it's one of the fastest growing immigrant groups in the area. FSRN's Salim Rizvi file this report.